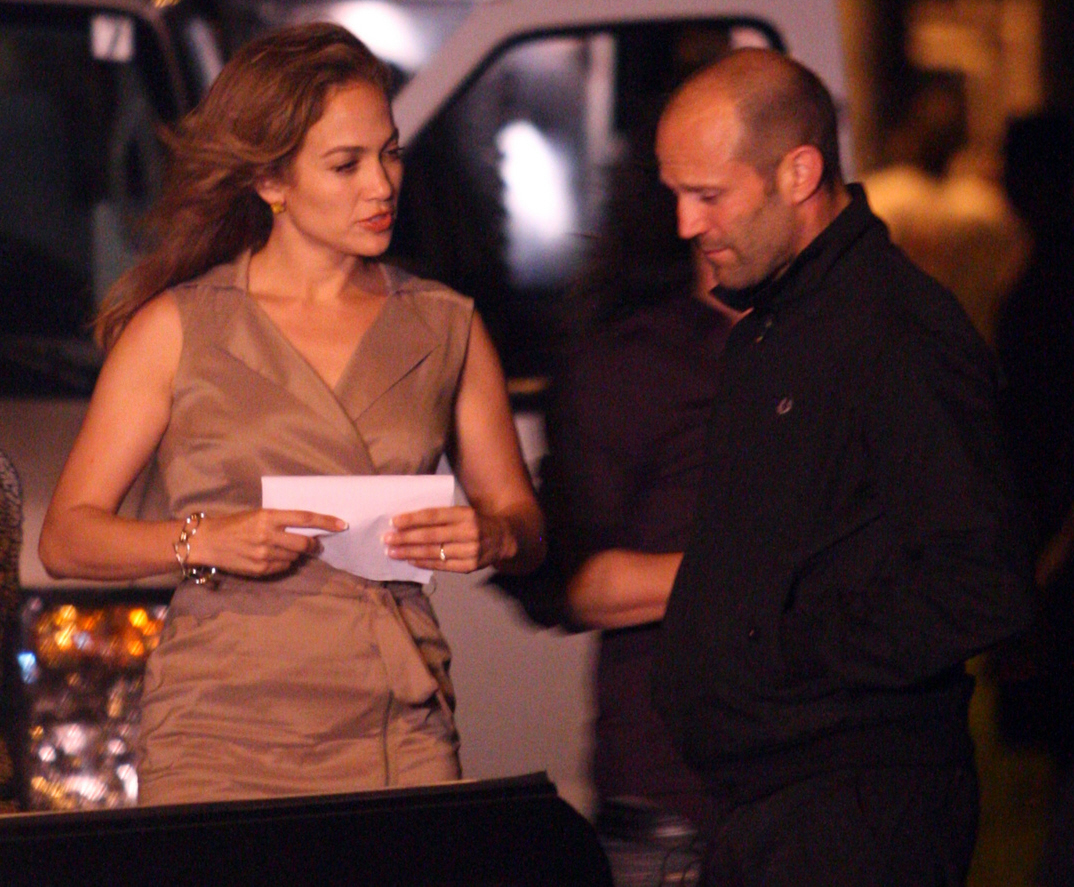 These are some photos of Jennifer Lopez and Jason Statham on the Miami set of Parker, their new movie together. I know, I know. I don't get it either – how did these two get cast together? Some films, it just feels like the casting director is picking names out of a hat. In any case, it does seem like Jason and Jennifer are getting along on the set. They seem friendly and even a little bit sexy in photos. People Mag even carried this interesting little story:
Jennifer Lopez squeezed in some quality time with 3-year-old daughter Emme in between filming Parker in Palm Beach, Fla. Emme even made a friend in Mom's costar Jason Statham, who came to the staging area to meet Lopez's daughter. "[Lopez] was smiling and looked so happy to see her little girl," a source tells us of the cute mother-daughter moment.
[From People]
So she introduced Jason to her daughter. It's not groundbreaking or anything, but it seems like Jason is showing a friendly interest in his costar. So is there a possibility of something more? Jason is dating Rosie Huntington-Whiteley, so…probably not, but it would be really interesting if suddenly Rosie and Jason split, right? Anyway, OK! Magazine still wants something to happen with Jennifer and SOMEBODY. Their new story is "J.Lo's New Man Is…" – it's all about J.Lo's possibilities for lovers:
With marc Anthony in her rearview mirror, the stunning star is moving forward – fast! Who will be her next beau?

THE GUY'S GUY: JASON STATHAM

It's no surprise that Bronx native J.Lo is attracted to her Parker co-star, a British action hero with rugged good looks: He's the exact opposite of Marc, who's been known to openly weep onstage at his concerts.

"Jason's a real man's man, which Jennifer finds totally refreshing," says the insider. She's also a sucker for his accent, but Jennifer knows he's in a committed relationship with model Rosie Huntington- Whiteley, and she's very respectful of that.

"But if he were single, it would be on," the source tells OK!. The look-alike ex:With his shaved head and five o'clock shadow, Jason's an older but hotter version of J.Lo's ex-hubby Cris Judd.

A LATIN LOVE: RODRIGO SANTORO

The chemistry was undeniable on the set of What to Expect When You're Expecting: "Rodrigo has a full-on crush and J.Lo knows it," a pal tells OK!. But is he simply a sexy Brazilian boy toy, or does he really have what it takes to be Jen's leading man?

"She has been married for nearly a decade — part of her wants to be naughty. He's six years younger, so it makes sense to have a hot, steamy fling with him." Plus, he's Latino. "It's true that she seems most drawn to [Hispanic men]," says the friend.

The look-alike ex: She's been divorced from first husband Ojani Noa for years, but we think Rodrigo uses the same barber.

THE HEARTTHROB: BRADLEY COOPER

J.Lo enjoyed a romantic dinner with Bradley on Sept. 10 in NYC, and friends confirm the guy is smitten. "He's had a thing for Jennifer — he was actually so nervous. And it takes a lot to intimidate him," says a source. Plus, his mix of sexiness and all-out ambition has earned him the top suitor spot among J.Lo's family.

"He's so confident and doesn't show any signs of the jealousy Marc had," says the pal. "Her sister Lynda loves that Bradley has a hot career. Jen needs a partner who knows how important work is to her."

The look-alike ex: Does the sexy star have a thing for clean-cut heartthrobs? We think Ben Affleck and Bradley prove she does!
[From OK! Magazine]
Girl, get with Rodrigo!!! He's the one I would pick, although I completely understand if she's getting all hot and bothered with Jason. I just read an interview with Jason where he was a total dick to the poor journalist, but now that I know he's got a pissy attitude, he's gotten hotter. I always fall for the a–holes. Plus, the English accent. I would be throwing my panties at him. Still – Jennifer should go for Rodrigo. I do believe Bradley Cooper is a non-starter. He doesn't want to date someone like Jennifer.
Who else is excited at the prospect of Jennifer moving on with somebody, anybody? After Marc Anthony, she better pick somebody pretty.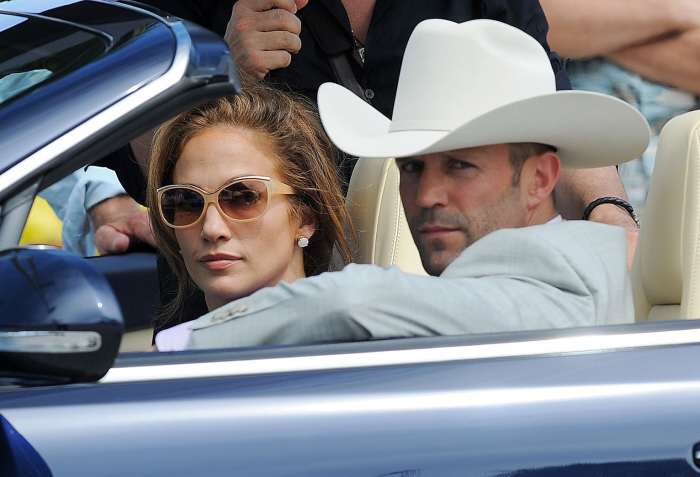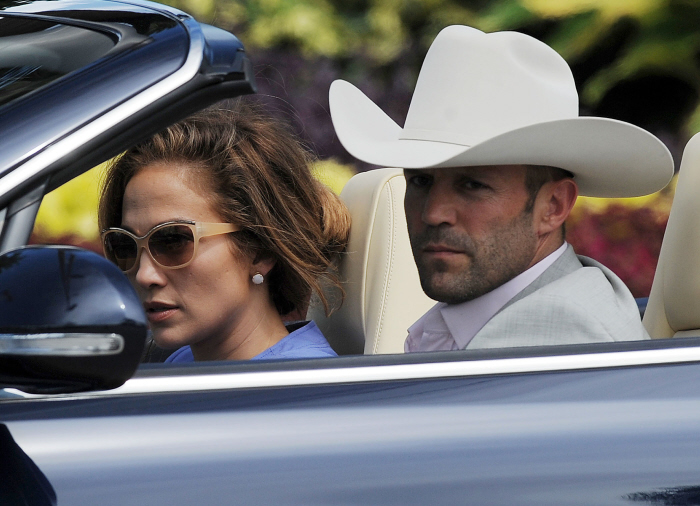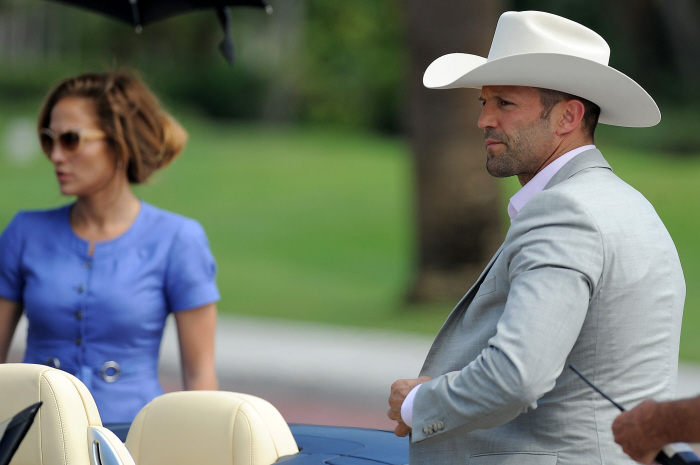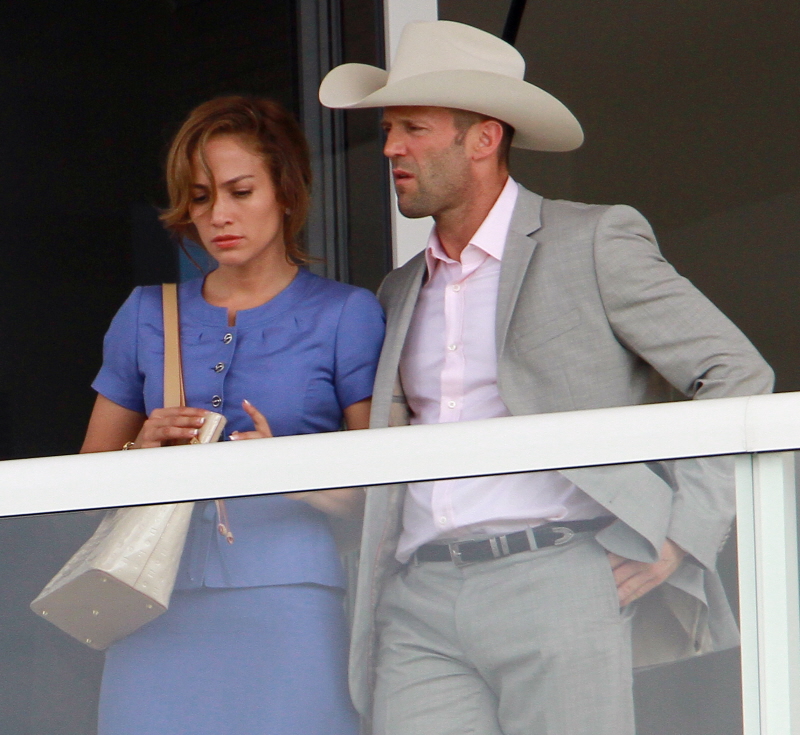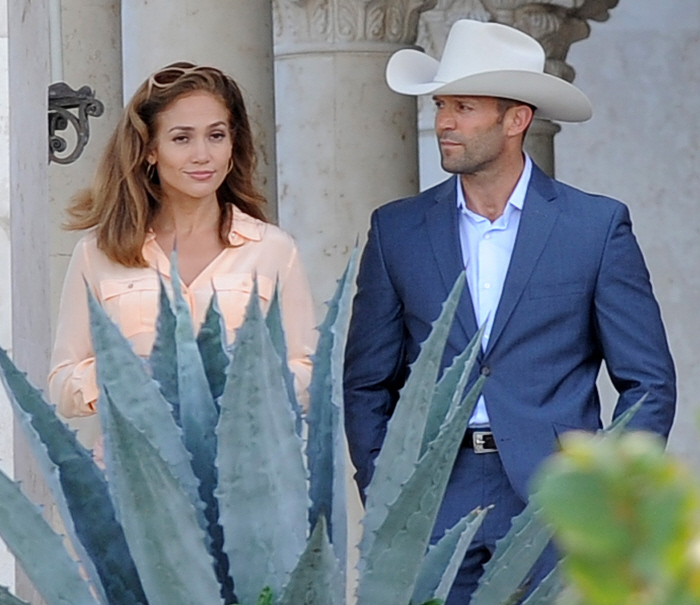 Photos courtesy of WENN, Fame & Pacific Coast News.