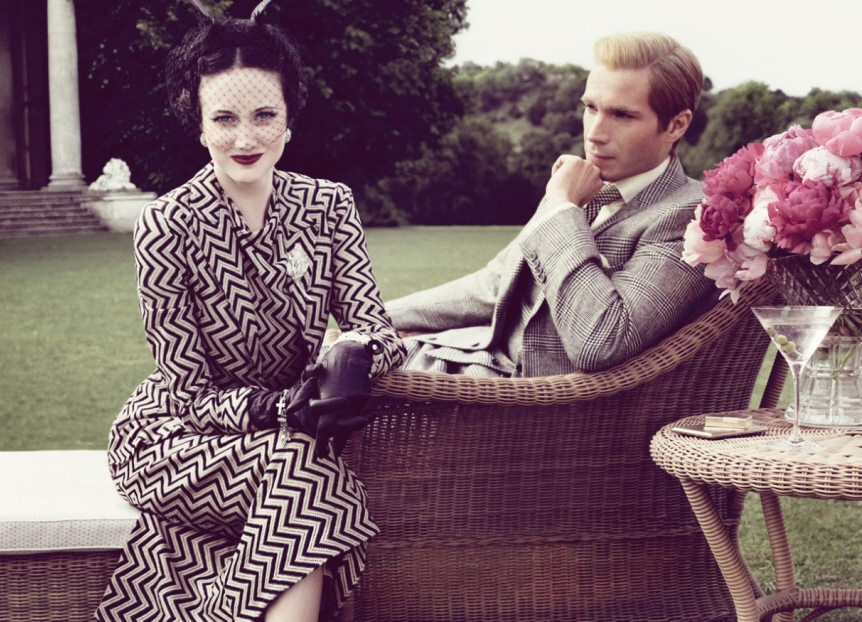 So… a trailer has finally come out for Madonna's Wallis Simpson-Prince Edward film, W.E. The best thing I can say about it is that it looks like an absolutely beautiful mess. Like, I'll probably see it as a rental just for the costumes and James D'Arcy, who I already love, and who is playing Edward (the Prince of Wales, then the King, then the Duke of Windsor). I'm also interested in seeing what Andrea Risebourough does with the Wallis role – my opinion of it so far is that Andrea is already much too pretty and too vulnerable to play Wallis. Here's the trailer:
Do you see what falls flat? Do you see where the mess is? It's with the "modern" storyline, the stuff with Abbie Cornish. I don't care about any of that, just because it seems so cliché and eye-roll-inducing. "Oh, I wish a man would love ME as much as Edward loved Wallis, they were so romantic and true and that's why I'm leaving my husband to bone some random, accented beefcake!" Shut up.
This is why I hate historical revisionism – the whole point of studying history is to learn from previous generations mistakes and to seek inspiration from WHAT REALLY HAPPENED. So instead of a modern character learning that Wallis and Edward were Nazi sympathizers with a parasitic relationship, we have a modern character twisting herself in knots over an impossible (and false) love story. Speaking of, the history of the whole Wallis-Edward stuff is already romanticized and falsified to a ridiculous degree from what I can see. That being said, I wish Madge had been brave enough to JUST do the film about her idea of Wallis and Edward, and not even mess around with the modern storyline.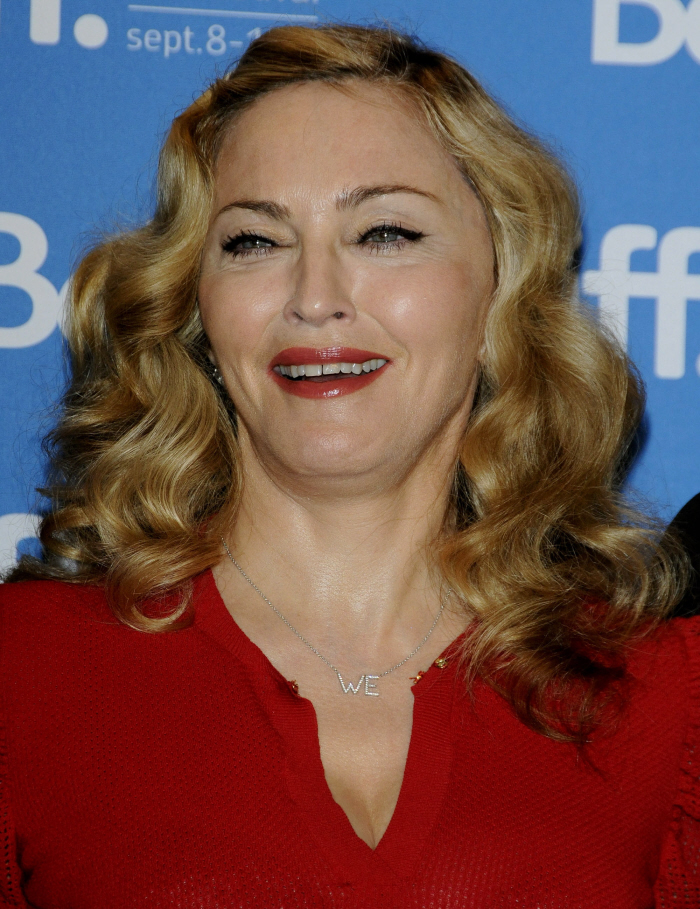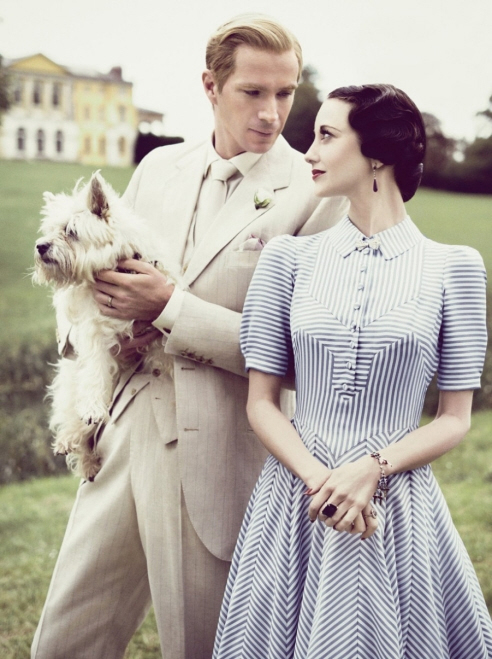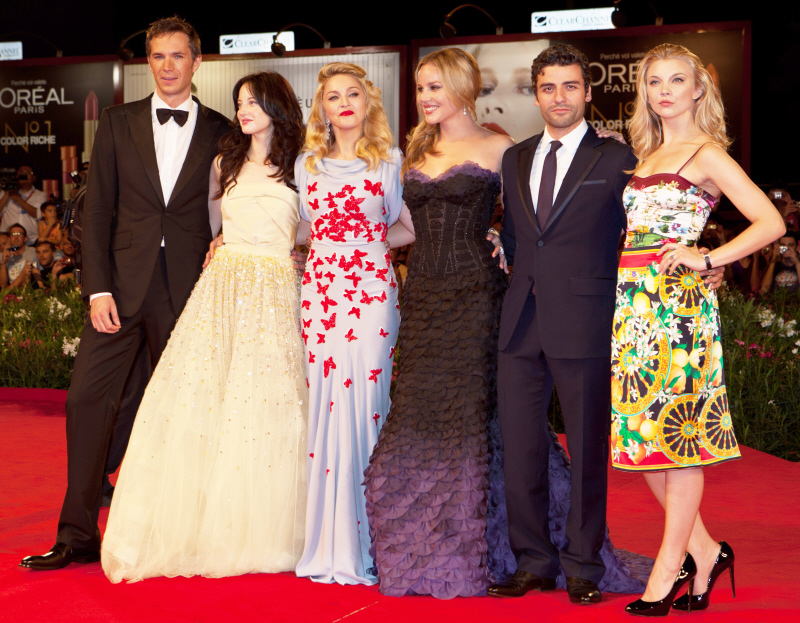 Photos courtesy of Vanity Fair's slideshow and WENN.