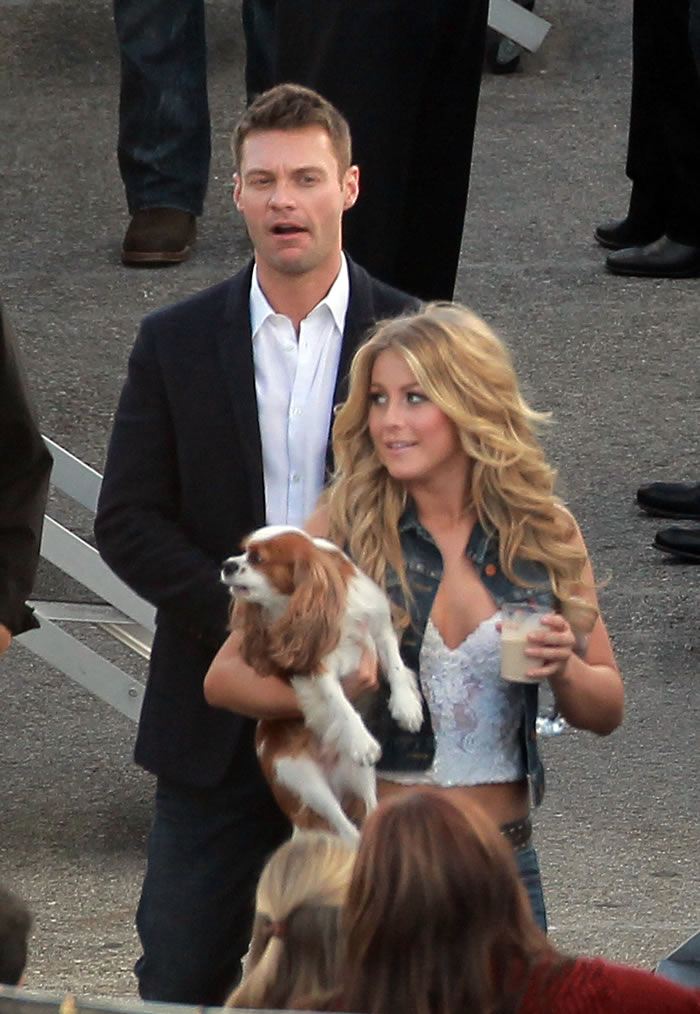 Hold onto your dancing shoes, folks. It looks like Julianne Hough, girlfriend to Ryan Seacrest, might be getting some on the side, according to an eyewitness who called into the popular "Dave and Jimmy" radio talk show. If this story is true, it certainly wouldn't be the first time that Julianne is rumored to have gotten close to another guy while she's been with Ryan, for she looked uncomfortably comfortable with her Rock of Ages co-star, Diego Bonita, just a few months ago. Now, she's had a reported liplock with her Footloose co-star, Kenny Wormald, and the allegations are that she basically had her tongue down his throat last weekend at a Nashville nightclub. Gross: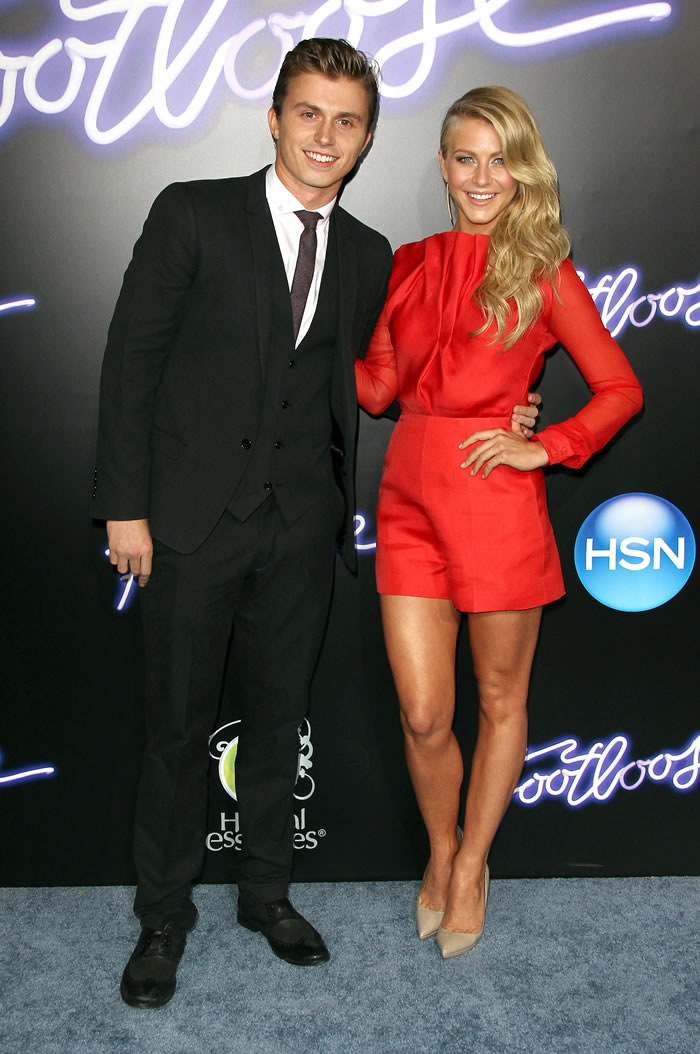 We were in Nashville for a bachelorette party. There were seven of us girls, and it was towards the end of the night, so we decided to head into Sistee's lounge, which is a pretty popular bar in Nashville. From what I hear, it's where the celebrities go. We look over, and there's this chick sitting on the stage making out with this guy. One of my friends looks over and recognizes that it's the guy from Footloose — the guy star from Footloose. So we're like, "Let's go over and get a picture with them." And we haven't recognized the chick at this point because her face was buried in his, so um, we walked over and grabbed him. As we were pulling him away to get a picture with him, the girl that he was with grabbed him to pull him back. And he kept coming with us and took a couple of pictures with us, and then my friend looked back and recognized that it was Julianne Hough that he was making out with.

The next day, we were readng in the newspaper from out hotel room, and there was a story about how the entire cast of Footloose was in Nashville the previous night for a pre-screening of the movie.
[From Dave and Jimmy]
So is this story true? Who knows, but the timeline details do seem to measure up since Julianne indeed attended the Nashville premiere of Footloose last weekend. Seacrest was not visible on the red carpet either, so we're left to assume that he was not in attendance. Yeah, she probably did make out with Wormald in that club, but ugh — if she's going to step out on Seacrest — couldn't she at least have picked someone who is at least somewhat worth it? If the positively brutal reviews for Footloose are true, this Wormald guy isn't going to go much further than this remake.
Meanwhile, Ryan is 37-years-old, whereas Julianne is only 23-years-old, and she's likely still in the young phrase where being tied down isn't the first thing on her mind. Plus, her movie career is (temporarily) on the upswing, and she's travelling all over the place to do filming in promotion. Poor Seacrest needs to find himself a new steady girlfriend, or you know, put out a want ad.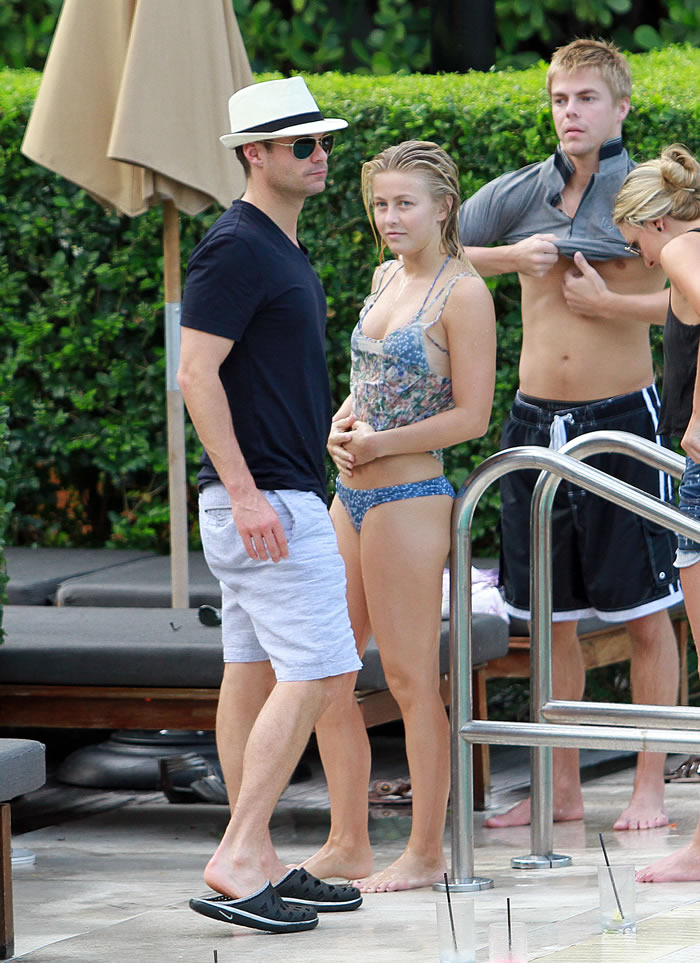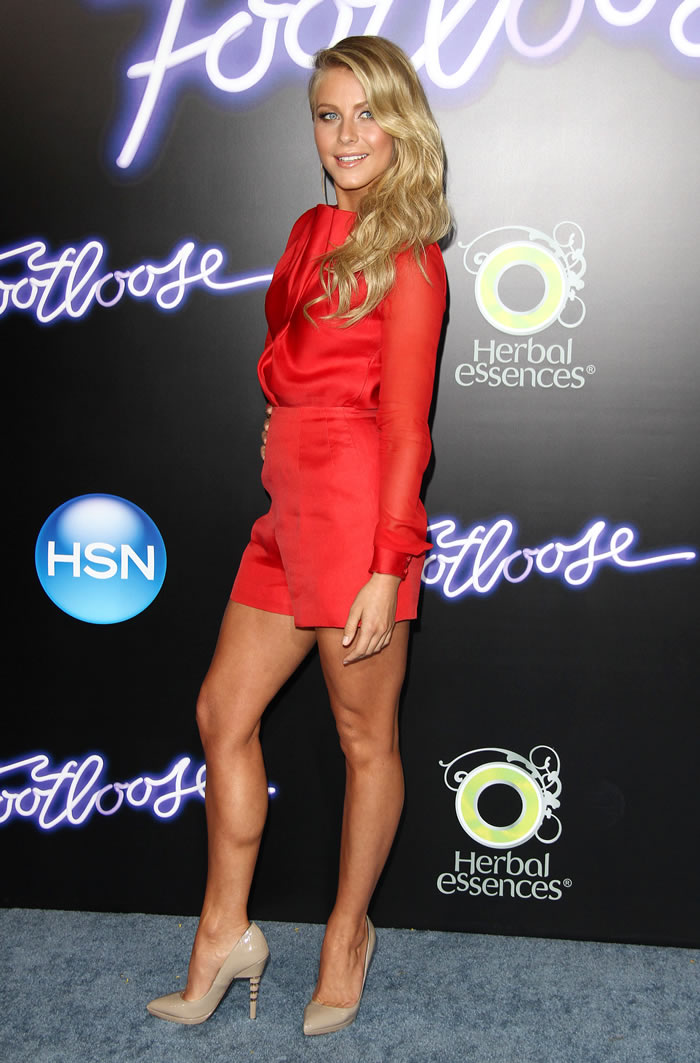 Photos courtesy of Fame