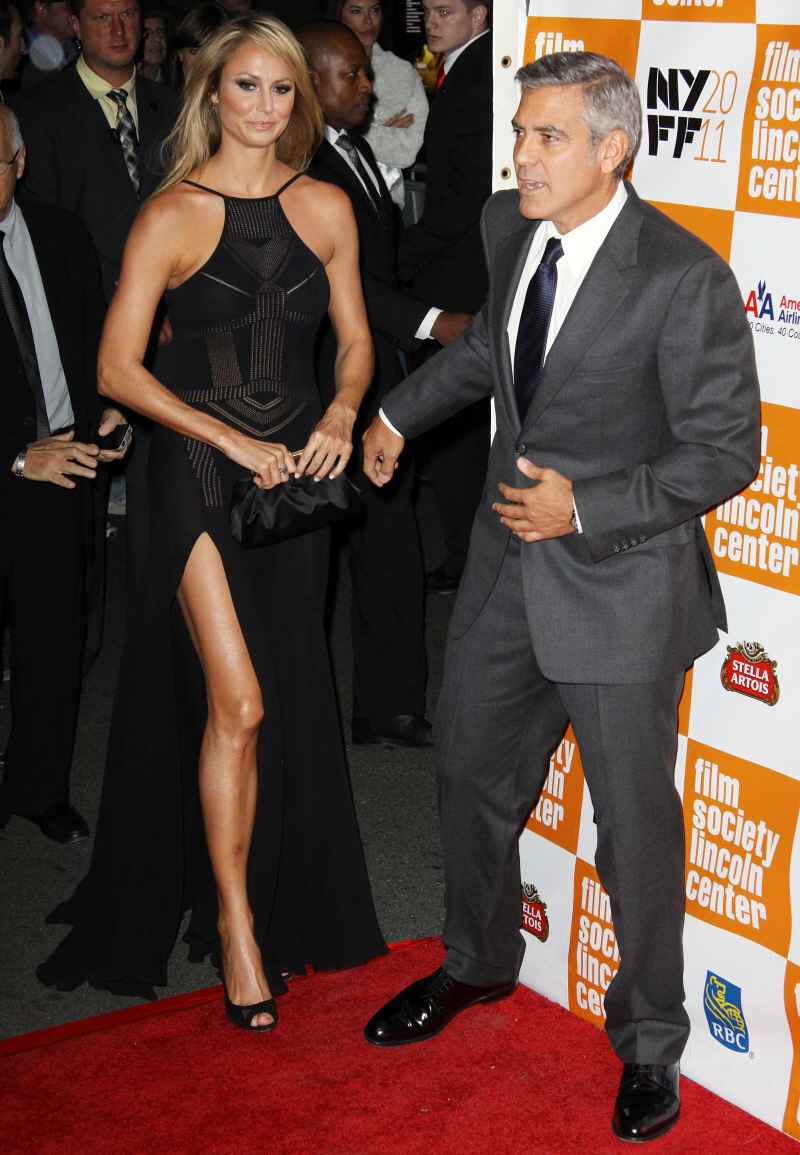 Well, this should appease all of those critics who claim that George Clooney and Stacy Keibler's relationship is some massive conspiracy involving an overzealous publicist, a massive amount of Photoshop and every media/gossip outlet in existence, all working in concert to make Stacy "happen." Yes, George Clooney and his lover Stacy Keibler walked the red carpet together, at last. Stacy has been invited to his premieres twice before – in Toronto and LA – but she wasn't allowed to walk WITH Clooney. At last night's New York Film Festival premiere of The Descendents, Stacy finally got her moment with Clooney, in front of God and twenty million cameras.
For the occasion, I have to say, Stacy looked pretty good. One of the things I enjoy about Clooney is that he generally chooses ladies who are not "fashionable" in the Vogue sense. When he makes some lady his "girlfriend," usually they're pretty busted in the sense that they don't have anyone doing their hair and makeup, they don't really know how to dress for a red carpet, and they tend to dress like Vegas cocktail waitresses (which they sometimes are). Stacy was like that too – her first red carpet appearance as a "girlfriend of" was pretty bad – remember that Frederick's of Hollywood-style dress? And her hair and makeup have been bad for a while. But last night was definitely a step in the right direction – Stacy wore a very sexy, flattering, black Versace gown that looks great on her figure. The makeup is much better, and the hair… is still kind of busted, but it's not anywhere near as bad as it was.
So… they're together. Stop claiming that it's some massive conspiracy. He's hitting that. The only conspiracy is about how long Stacy can keep her cray-cray tamped down. Will she make it past the awards season?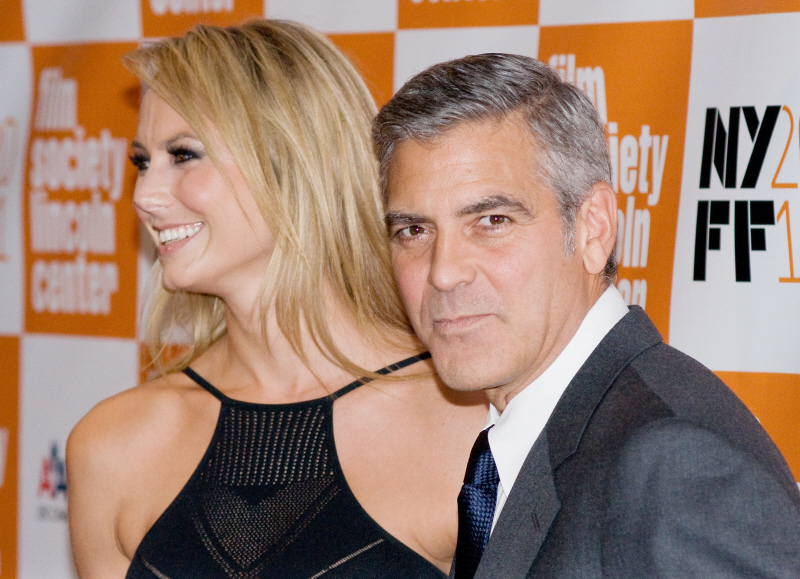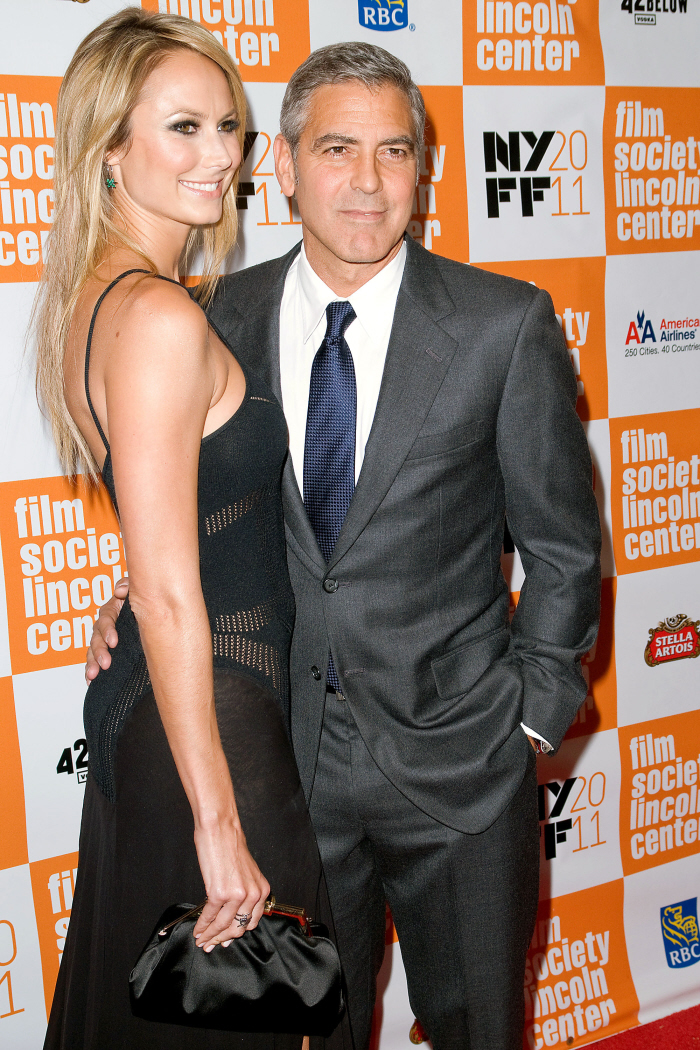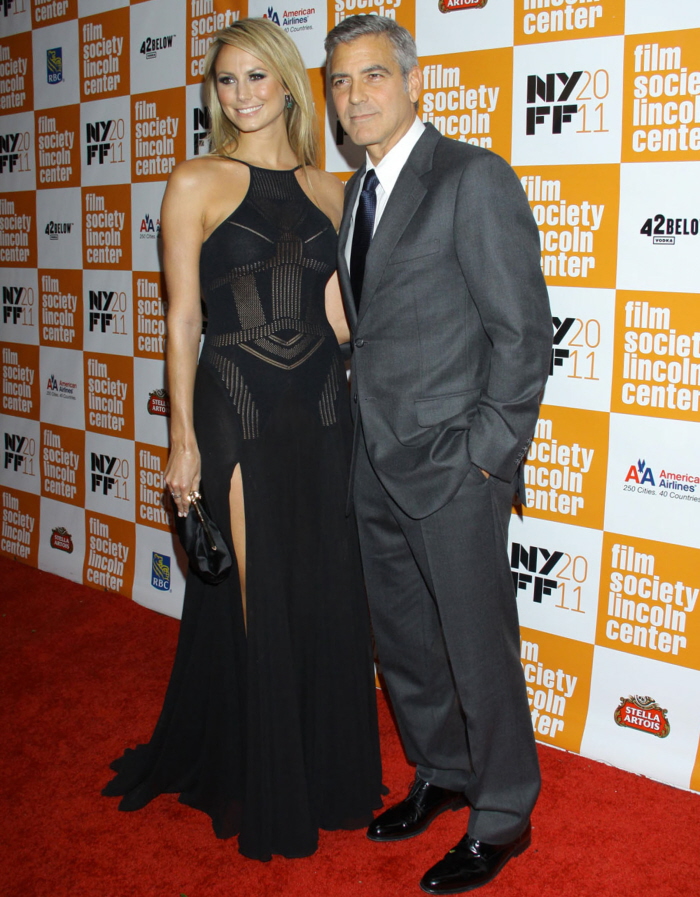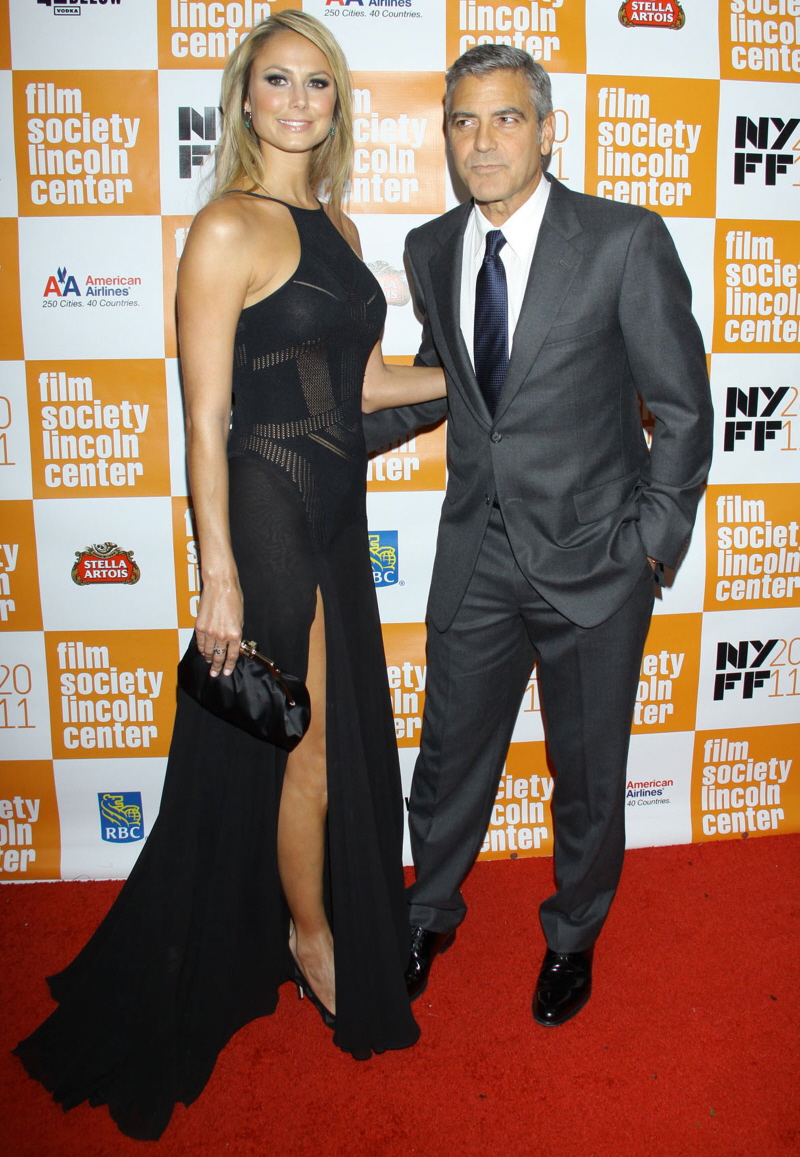 Photos courtesy of WENN & Fame.