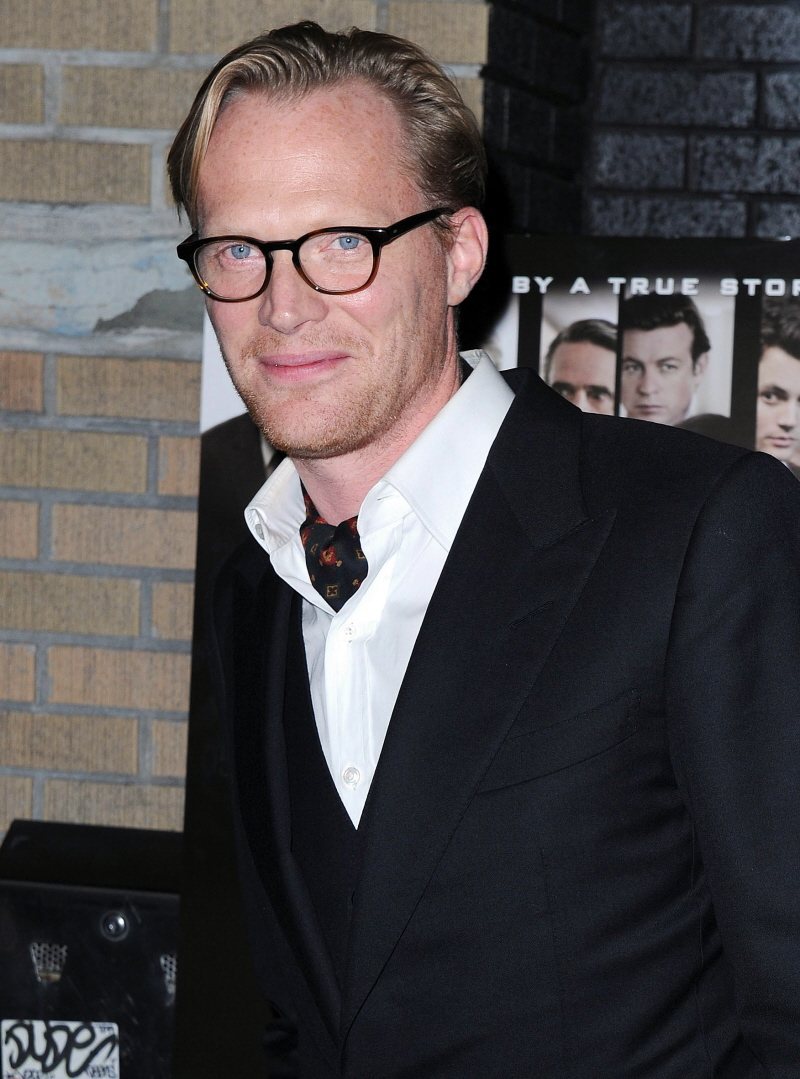 Alright, here is the post devoted to the hot men of the Margin Call premiere, as I just promised in the Demi Moore post. Aside from Demi, the premiere was pretty much a sausage party, which is appropriate I guess because Wall Street is pretty much a sausage party as well. Unfortunately, Wall Street dudes don't look like Paul Bettany. GAH! I love him so much. I love that his hair has grown out. I love his bright eyes. I love his glasses. I don't love his ascot. But Paul pulls it off, and even manages to look dashing. I wish Jennifer Connelly had come to the premiere with him for a little date night, but I'll take my Bettany solo too.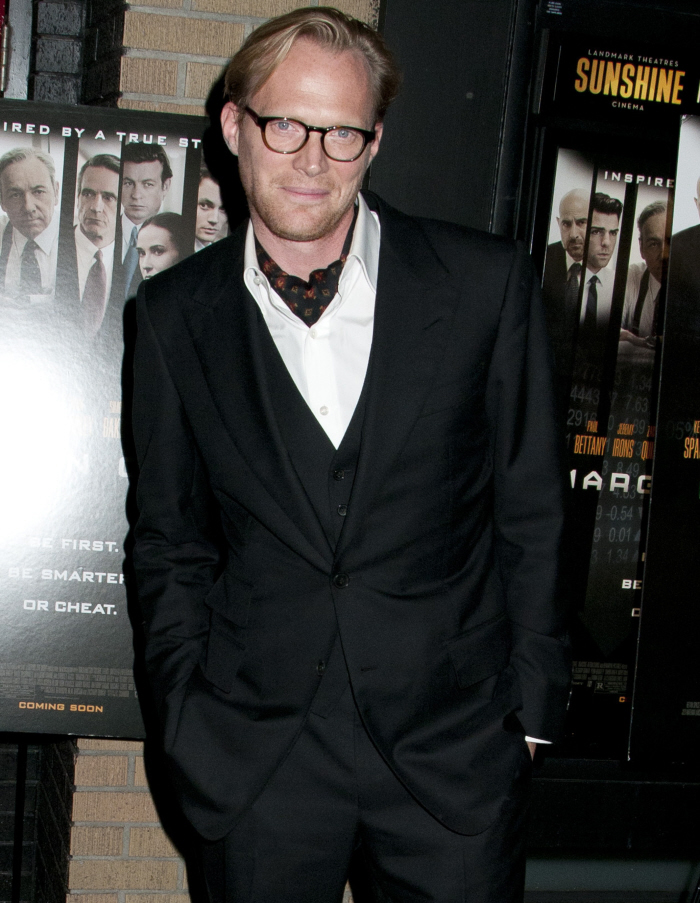 Next up: Simon Baker's fine ass. Oooooh, nice. I love his glasses too!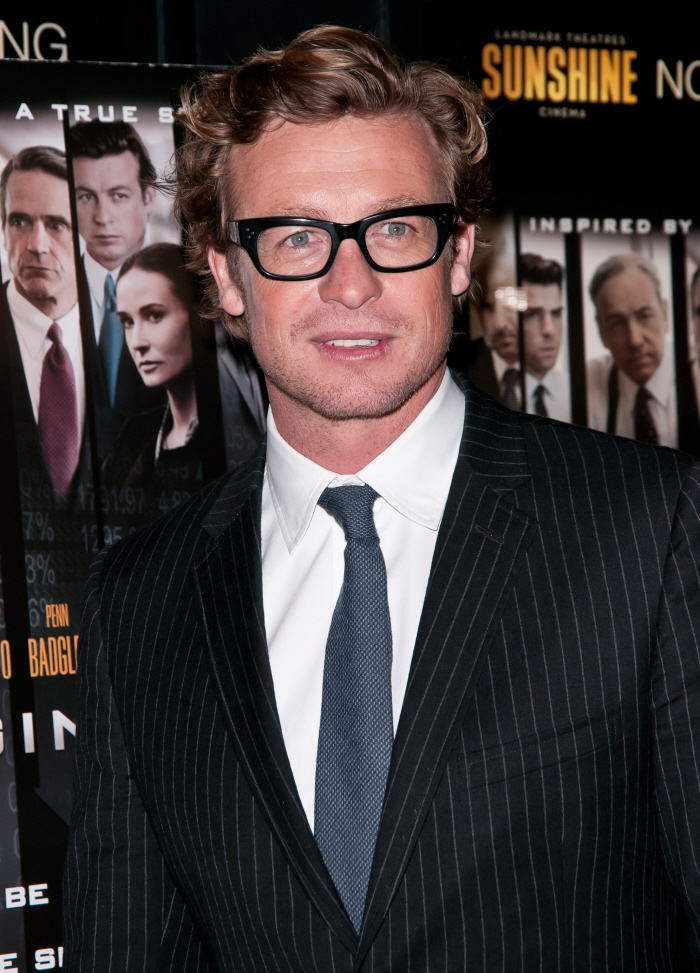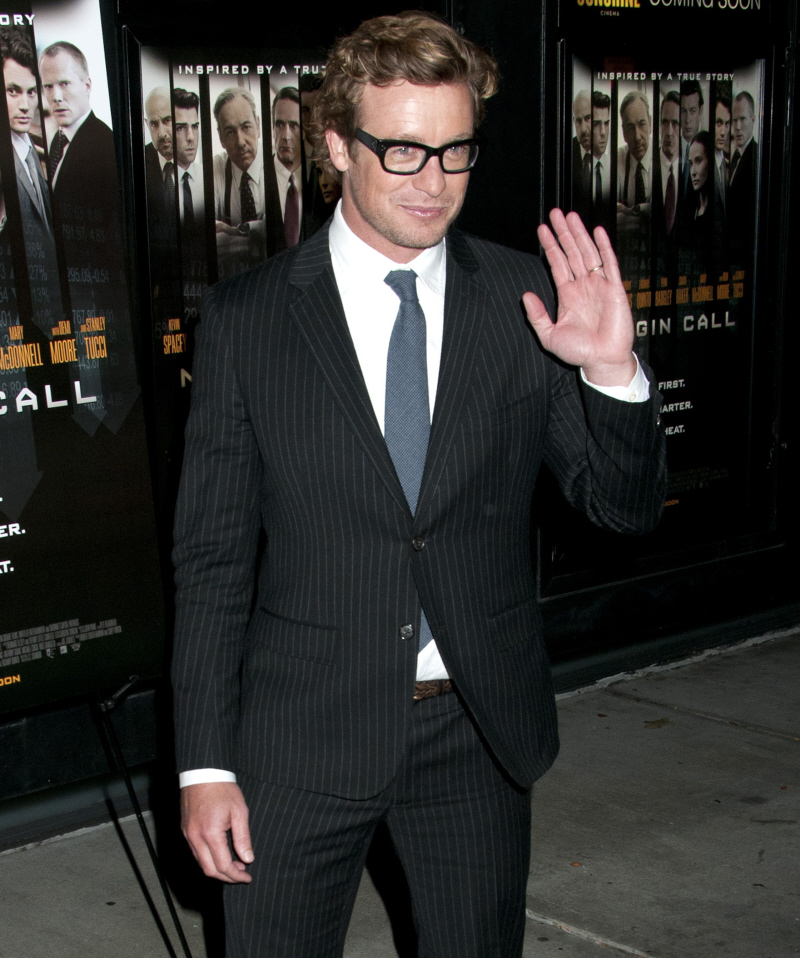 Am I alone in thinking that Stanley Tucci is a sexy bitch? Whatever, he is. MORE EYEGLASS PORN!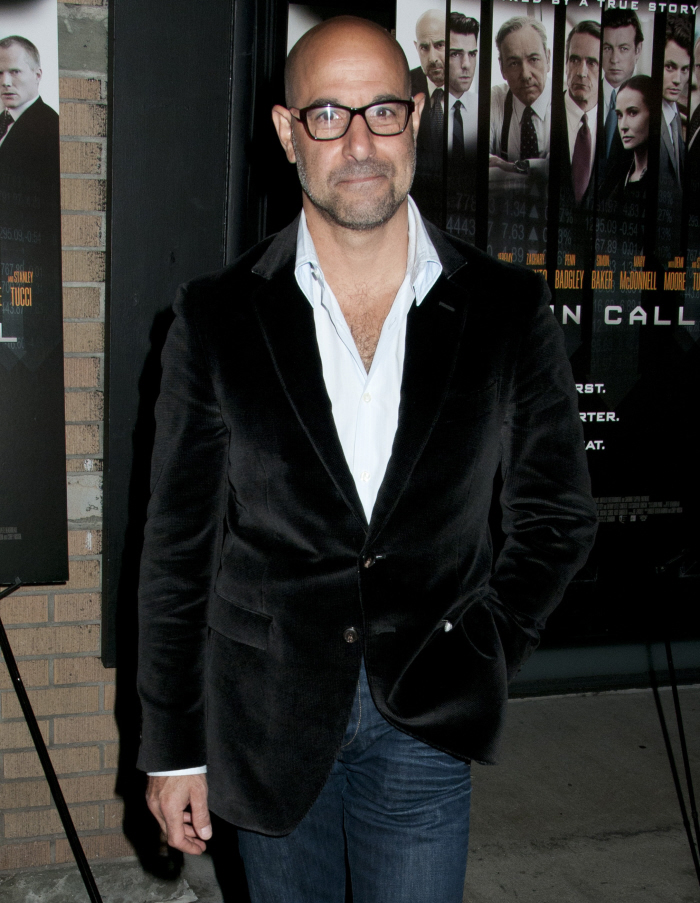 Penn Badgley is the opposite of sexy (to me). I don't care for his white man's afro either. Tamp it down or put some product on it or something. He looks like a Chia Pet. And this is what Zoe Kravitz chose over the Fassdong. SMH.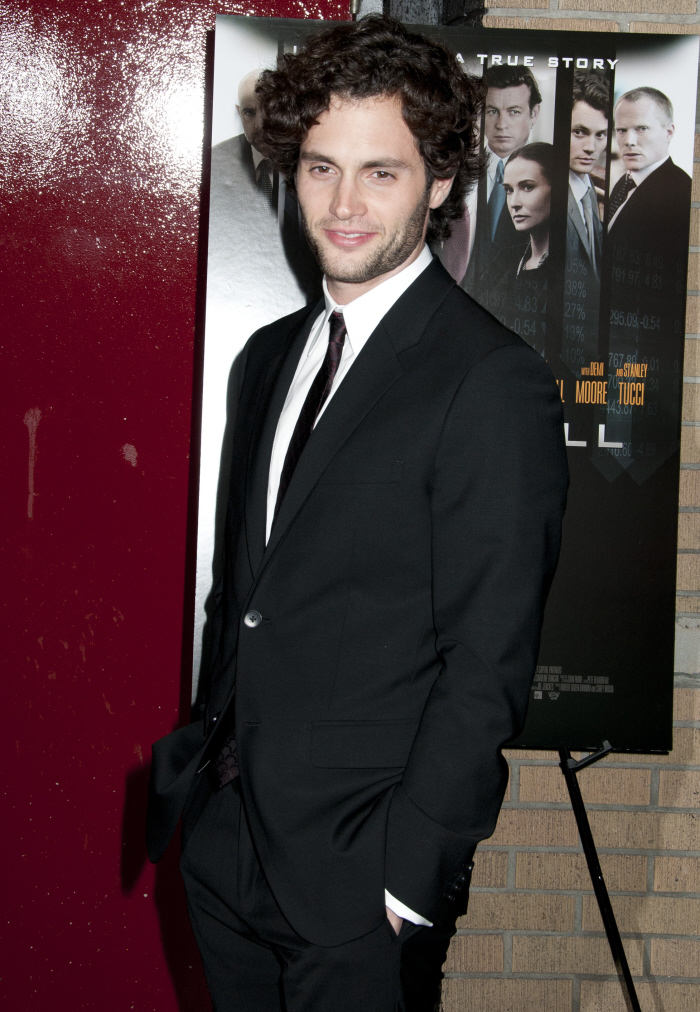 Zachary Quinto, fresh from his coming out party. Fortunately, I find him even more attractive now that I know he's gay. Unfortunately, I'm being thwarted by this blind item which everyone is now claiming is definitely Quinto.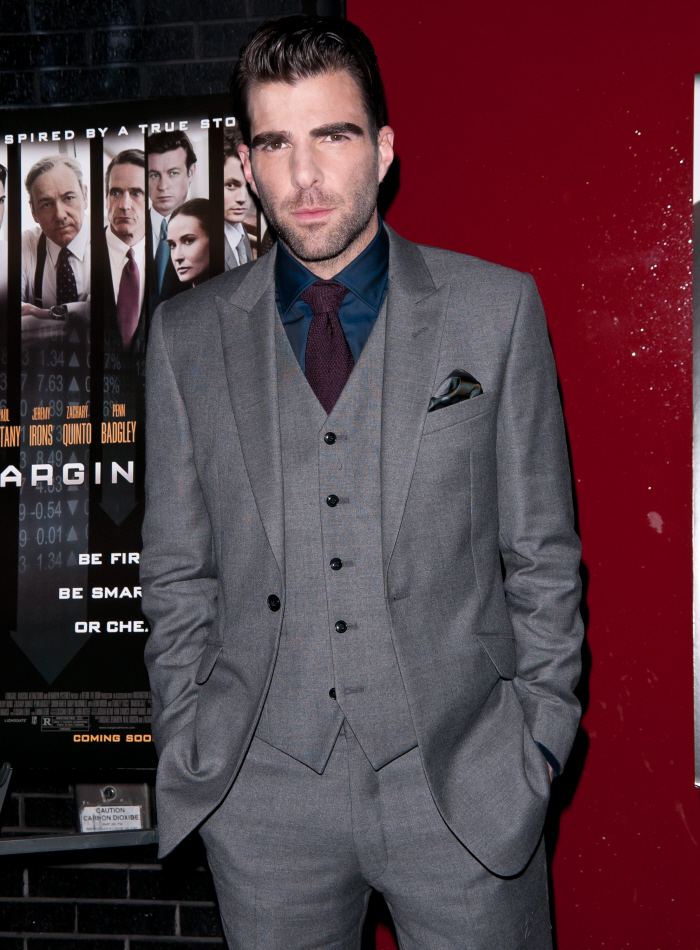 And last bu not least, Kevin Spacey! White jeans! Eyeglass porn! His face looks good (he's lost some weight), but the outfit sucks.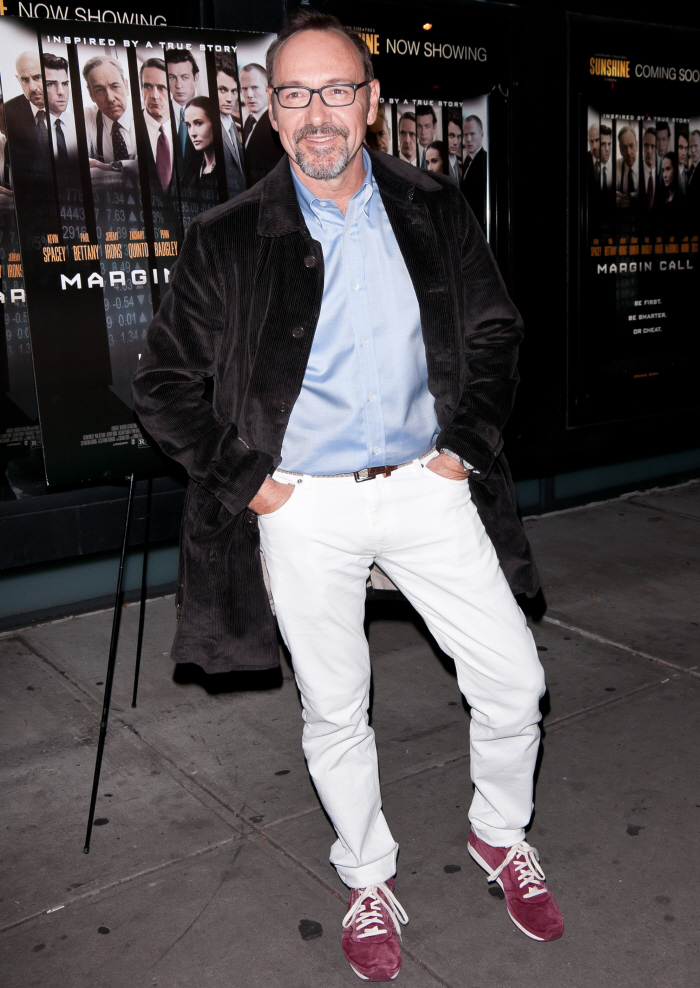 Photos courtesy of Fame & WENN.