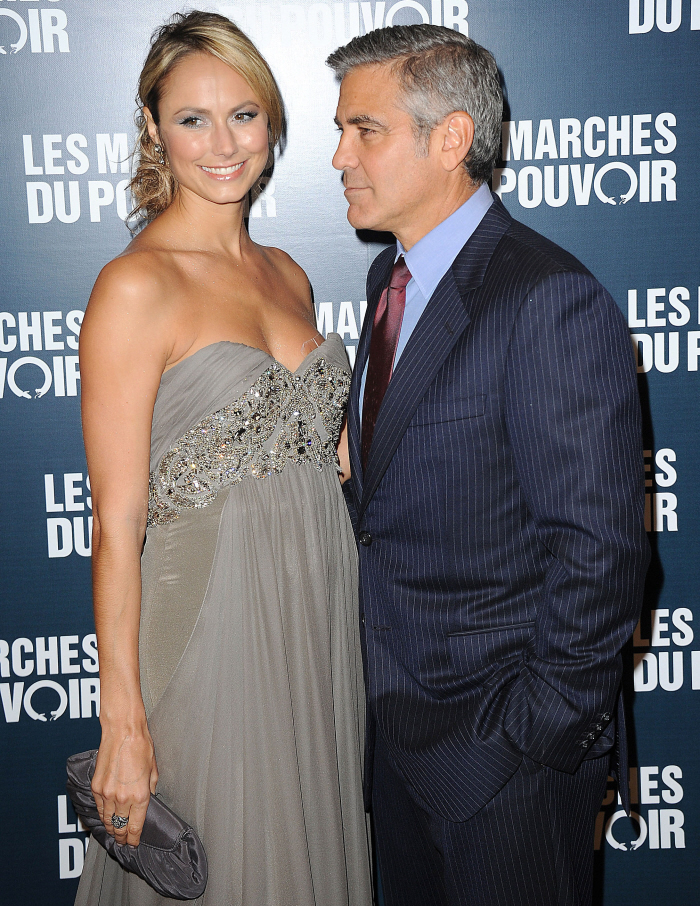 Here's a serious question: why does George Clooney always look so mad at Stacy Keibler? Okay, maybe not "always" but in the second red carpet appearance of Clooney & Keibler's Magical Red Carpet Tour of Contractual Obligations, I could swear that Clooney has once again been "caught" by the cameras looking really pissy and angry.
Anyway, these are photos are from Paris – Stacy was on Clooney's arm once again at the Paris premiere of The Ides of March. Stacy's hair and makeup continues to improve – I like the simple hairstyle on her, and I like Stacy's commitment to "softer" makeup. Coming after Elisabetta Canalis's sometimes overdone, overworked, drag-queeny makeup styles, Stacy is a breath of fresh air. As for the dress… it's Marchesa. Fug. It doesn't fit Stacy the right way – the bust is a mess, it makes Stacy's boobs look saggy and low, and the "empire" part of the cut should fall higher. Also, it makes Stacy look pregnant. Which I'm sure she's not, and I'm sure Stacy would be sent home on a coach flight if she even dared to miss a period.
So… overall, I think this was an okay appearance for Clooney & Keibler. They're working out their body language issues, and Stacy is behaving dutifully and happily as Clooney's girlfriend. They're actually starting to remind me of Duchess Kate and Prince William a little bit – like, Stacy usually walks behind Clooney, and she knows that he's "in charge" of everything.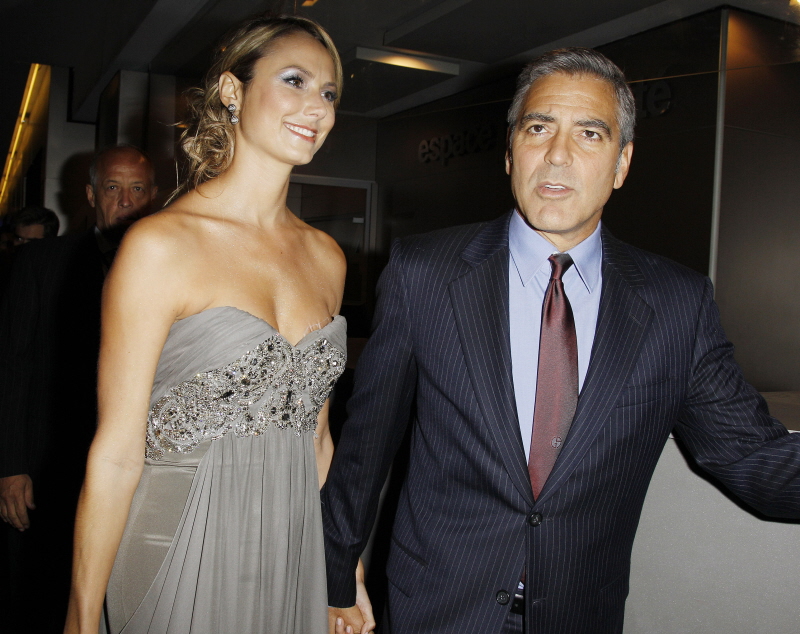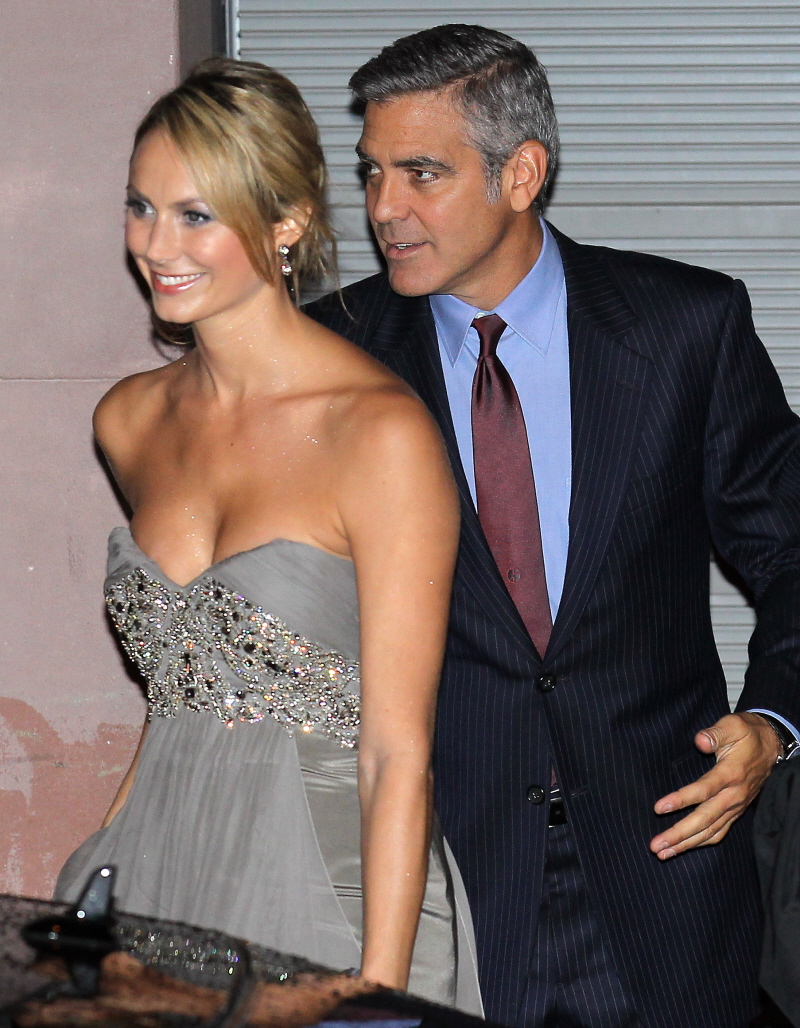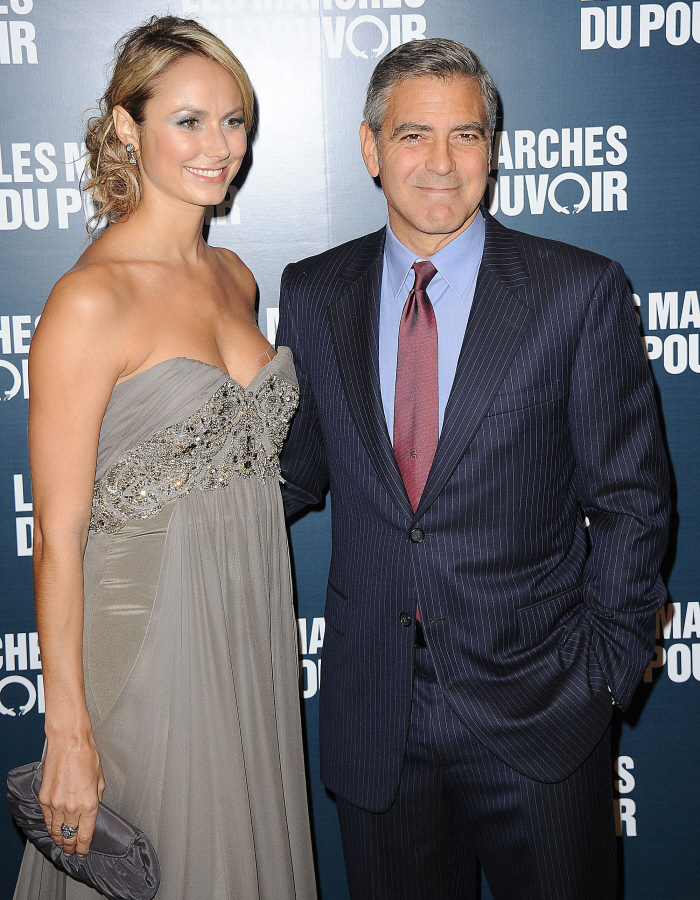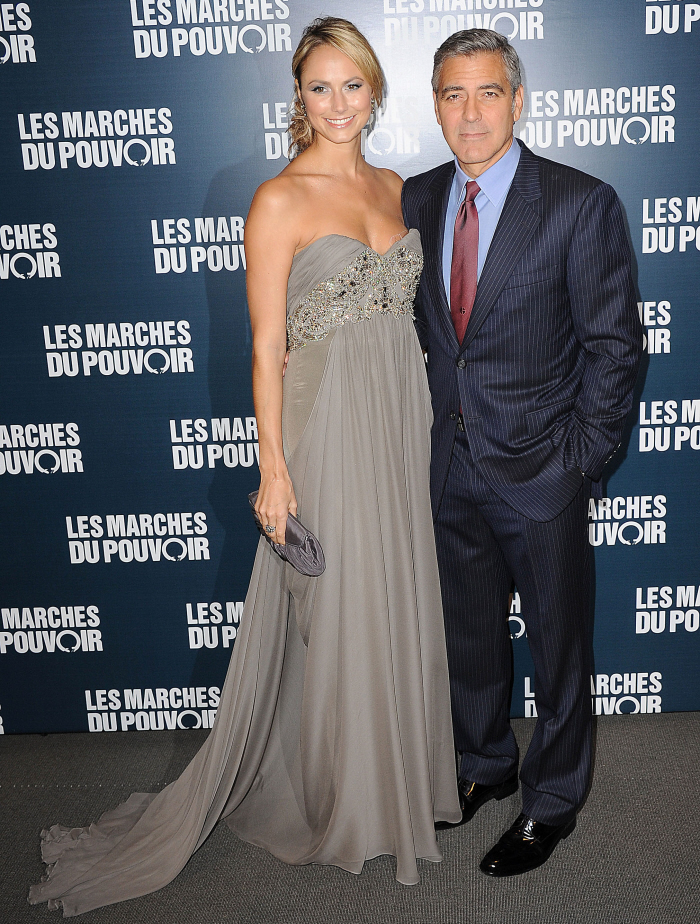 Photos courtesy of Fame & WENN.