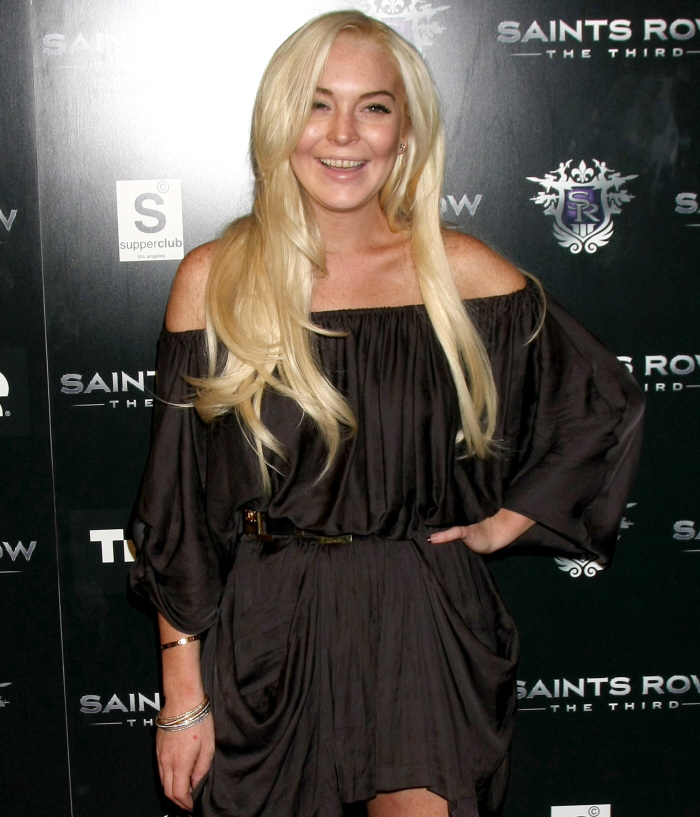 This is your Open Post for all of the Crackie Court Shenanigans today. Linnocent should be appearing at the courthouse momentarily, and once her hearing is done, we'll have new posts up with information on everything that went down. I already did one LL story this morning – with updates about the judge making Linnocent begin her morgue hours, and how LL "donated" money to a children's charity. TMZ and Radar both have live feeds of the courthouse here and here to watch. TMZ also has a good summary on what's happening right now:
Lindsay Lohan will face Judge Stephanie Sautner at 10 AM PT, and the stakes are high … her probation could be revoked.

TMZ broke the story … Lindsay got kicked out of the community service program the judge ordered her to attend because she was a no-show 9 times. We've learned the Probation Department was extremely forgiving, reassigning Lindsay to the Red Cross, but Judge Sautner apparently is pissed at Probation and yanked Lindsay out of the Red Cross program and ordered her to work at the morgue.

Today's hearing could be explosive. It seems the judge and the Probation Department are at odds with each other.

Judge Sautner will certainly have some questions for Lindsay. Among them — how could she have seen a shrink every week as she was required to do if she was out of the country for several weeks?

And Judge Sautner will surely have some choice words for the Probation Dept. and Lindsay over a remark in the Probation report, which says one of the reasons Lindsay left the Downtown Women's Center was because it was "not fulfilling." Seriously.

We're told Shawn Chapman Holley, will bring a bail bondsman to court in case the judge revokes Lindsay's probation. The judge could set bail as high as $100,000. If Lindsay's probation is revoked, the judge will set a hearing to determine if Lindsay should go to jail — for as long as a year-and-a-half.

UPDATE: If Lindsay is sentenced to jail, it is almost certain Judge Sautner will order that she NOT serve her time on house arrest. You may recall … after her recent house arrest, Judge Sautner expressed regret that she did not specify to the Sheriff that Lindsay was to serve her time only in jail, not at home. It's unlikely the judge will make the same mistake twice.
[From TMZ]
See? "The judge will set a hearing to determine if Lindsay should go to jail…" Meaning that even if the judge is all "SEND THIS BITCH TO JAIL," Linnocent still isn't going. She'll be given bail, and God knows, her bail bondsman is part of her entourage at this point. And even then, there still has to be another g-ddamn hearing.
UPDATE: Crackie Von Cracks-Alot has arrived, nine minutes early. She's wearing white. Of course. They'll have to rename that color "Linnocence White".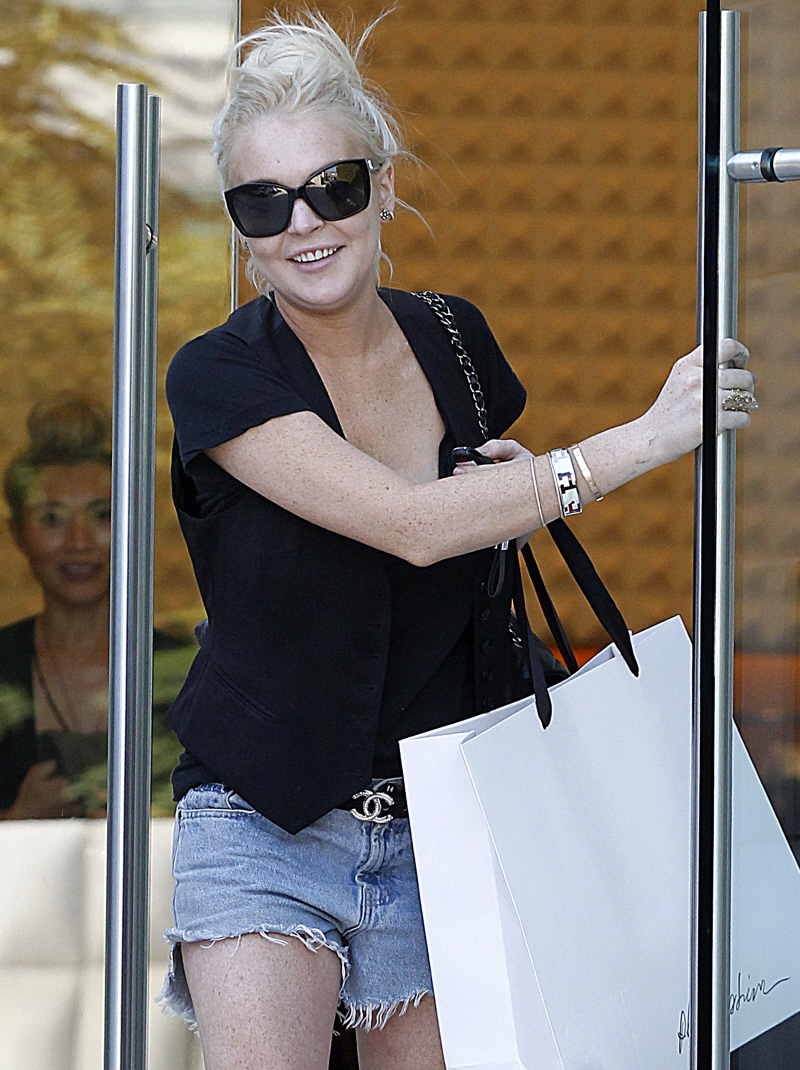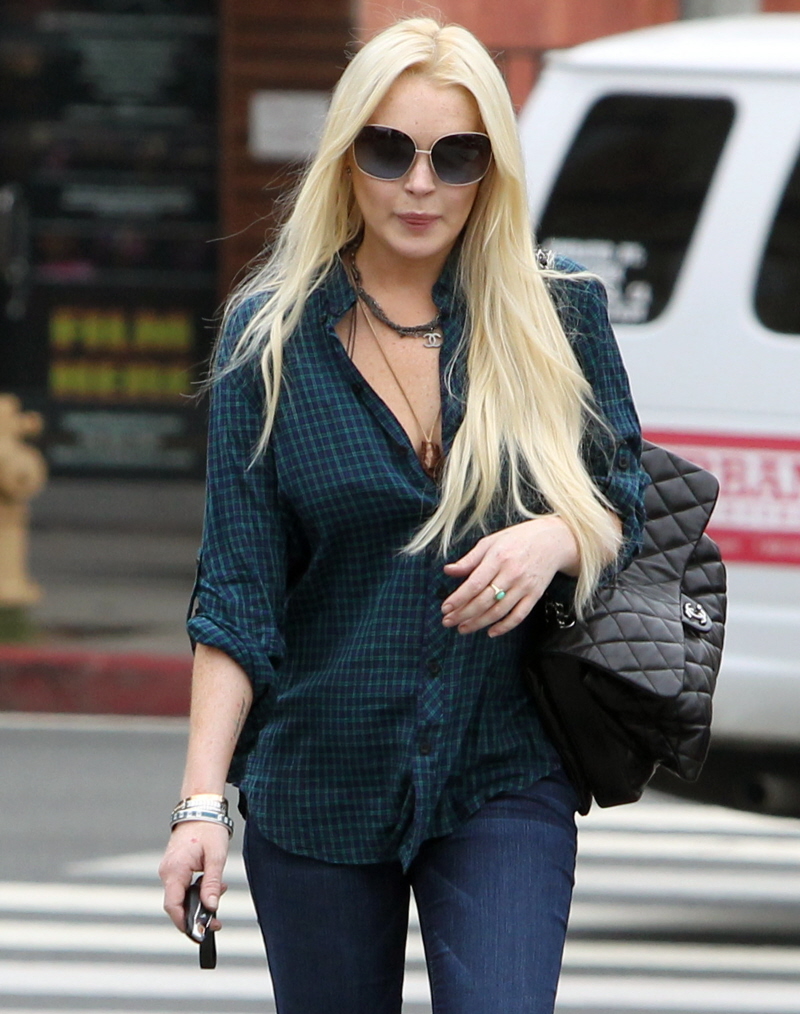 Photos courtesy of WENN & Fame.