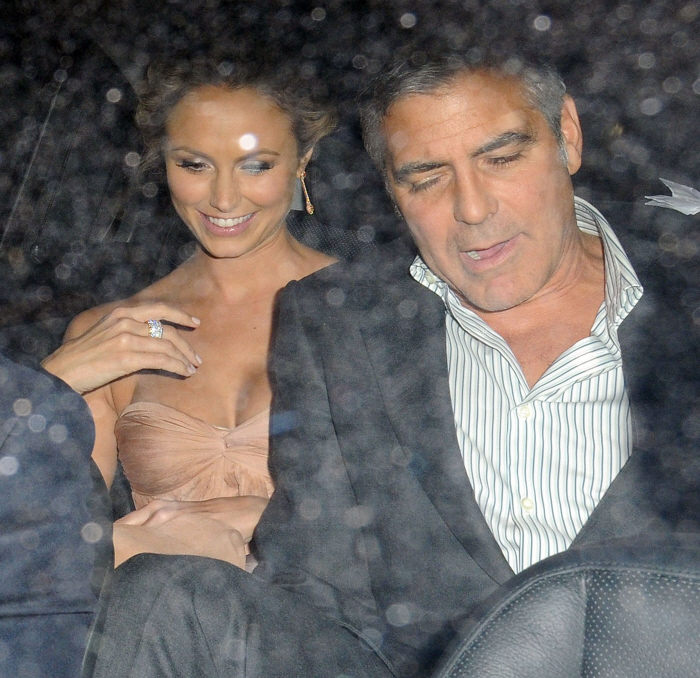 Stacy Keibler is already profiting from her union with George Clooney. And no, I'm not talking about tips! Now that Stacy's position as "George Clooney's girlfriend" has been solidified – she's walking red carpets on his arm, and she didn't even get sent home after the Tit Tape Debacle – Stacy is now taking steps for her own financial security. The subject of "Clooney's girls" and "money" is always a little bit sketchy, so it's kind of funny that Page Six is going with such an obvious story. Apparently, now that Stacy can put "George Clooney's girlfriend" on her resume, she's significantly upped her "personal appearance fee". She used to charge $10,000, now she charges $25,000. I wonder if George gets a special rate?
Here's the bottom line — Stacy Keibler is now not getting out of bed (with George Clooney) for less than $25,000.

Sources told us the asking price for the model and former World Wrestling Entertainment personality to attend events has more than doubled now that she's the A-list star's companion.

While Keibler used to command around $10,000 for personal appearances at events and parties, planners are saying that she's no longer going for less than $25,000 — a more expensive echo of Linda Evangelista's infamous supermodel quote, "We don't wake up for less than $10,000 a day."
[From Page Six]
While it made sound like quite a mark-up, keep in mind that many celebrities get "personal appearance fees" in the six figures. A singer or performer might even change seven figures. I think Kim Kardashian charges about $50,000-100,000 per appearance, depending on what it is (a club opening, a private party, etc). While someone like Lindsay Lohan gets paid in balled-up $5 bills, coke and booze.
I'm not making fun of Stacy for getting paid and for upping her price now that she's Clooney's girlfriend – a girl's gotta make money, and it's good that Stacy is planning for her financial future so she doesn't end up Sarah Larson'd. I'm making fun of George Clooney for dating a chick that is basically an even more budget version of Kim Kardashian (as far as "careers" go).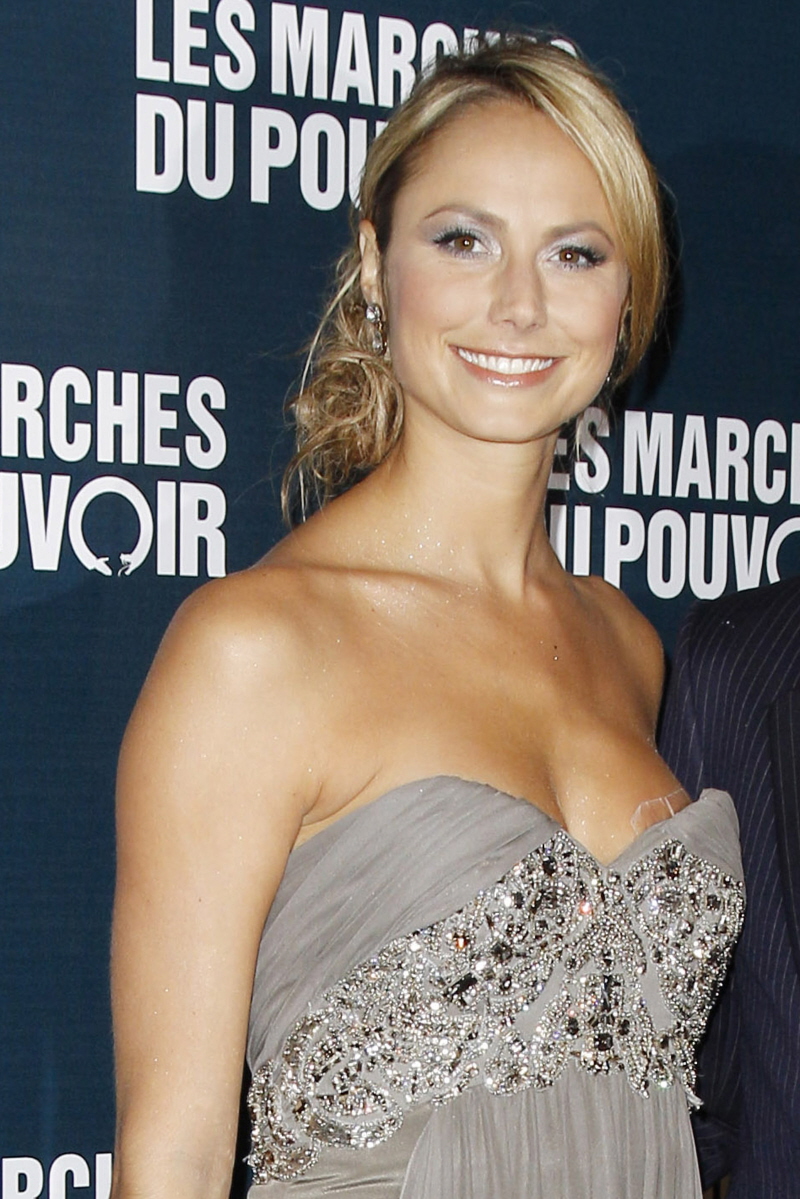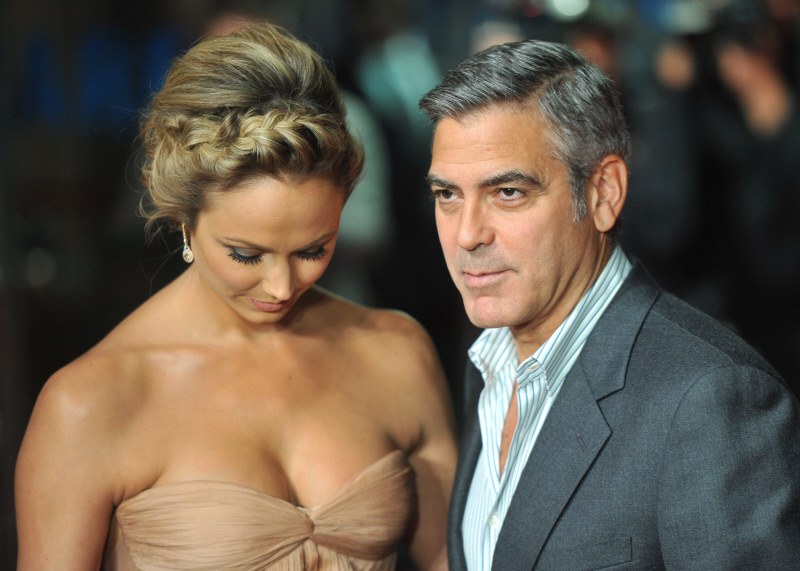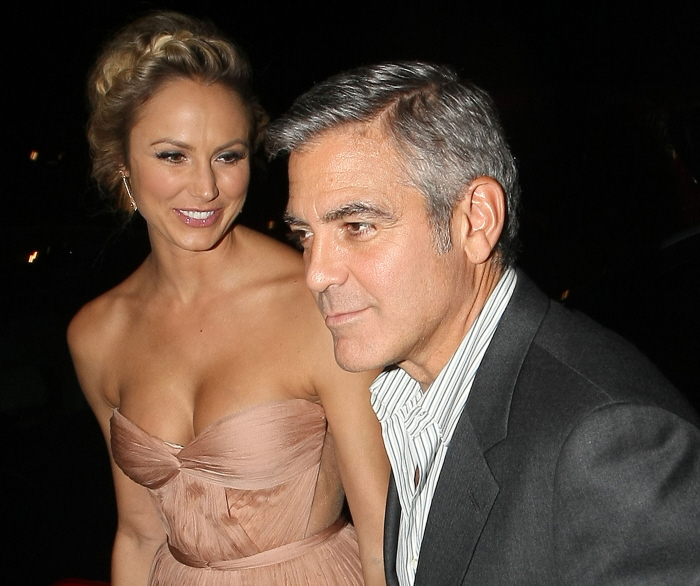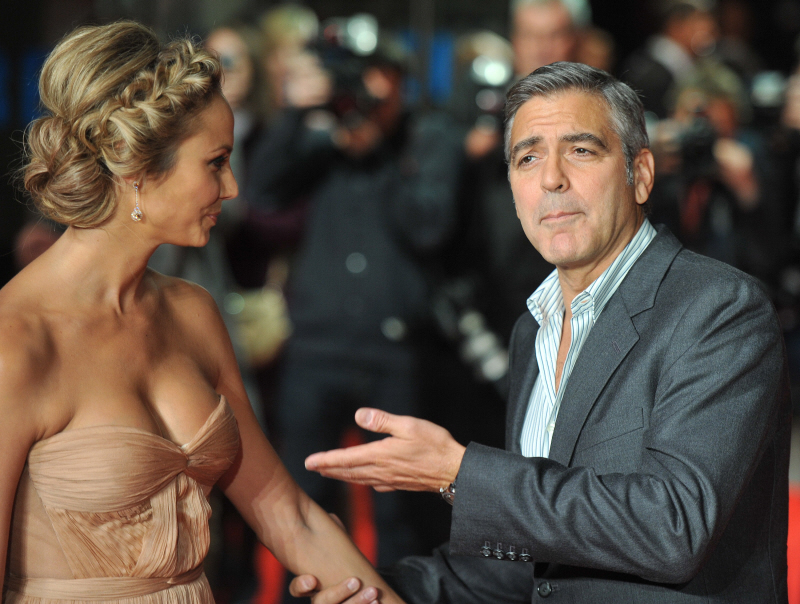 Photos courtesy of Fame & WENN.