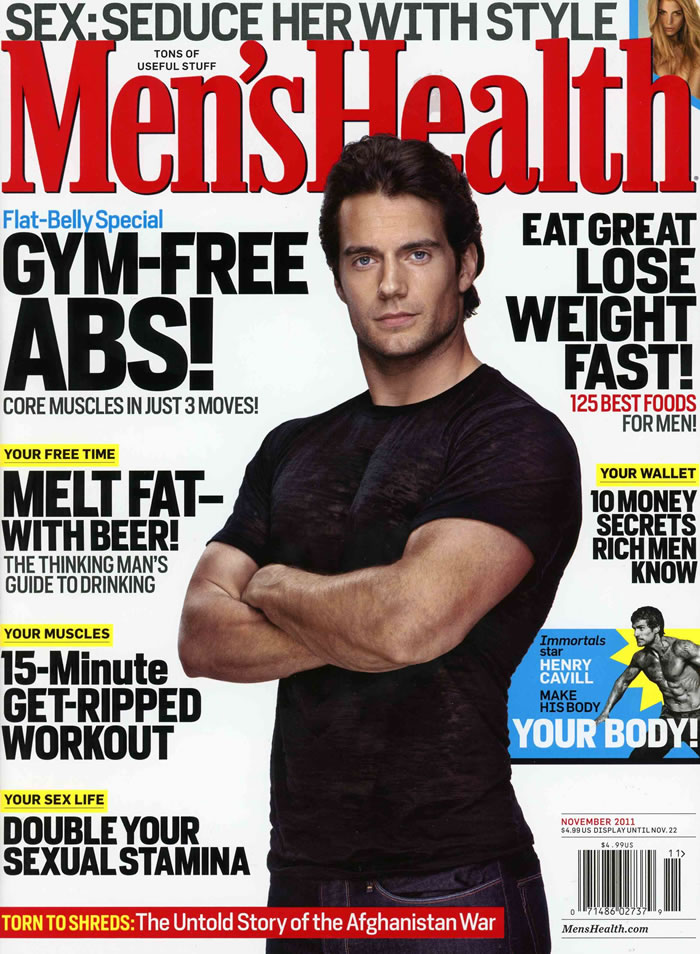 Henry Cavill covers the November issue of Men's Health to promote both The Immortals, which comes out on November 11, and his upcoming role in Zack Snyder's Man of Steel reboot. The latter, of course, has already provided us with some nice on-set Zod booty from Michael Shannon, who is wearing a CGI suit for at least part of the film. However, Superman himself won't be receiving any CGI enhancement in the abs department, unlike some other recent superheroes (cough cough, Ryan Reynolds). Nope, that bod will be 100% Grade-A Henry Cavill; or at least, Grade-A as far as a British actor can be described in metaphorical terms.
At any rate, Men's Health presents the Henry Cavill Workout (which isn't nearly as creepy as the Kellan Lutzy Workout) on its website as well as an interview with Superman himself. Here are a few relevant excerpts: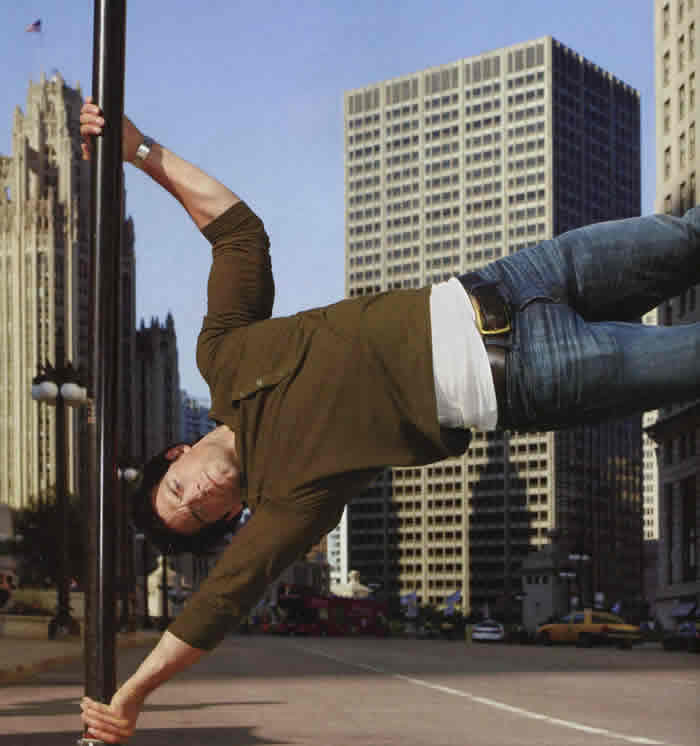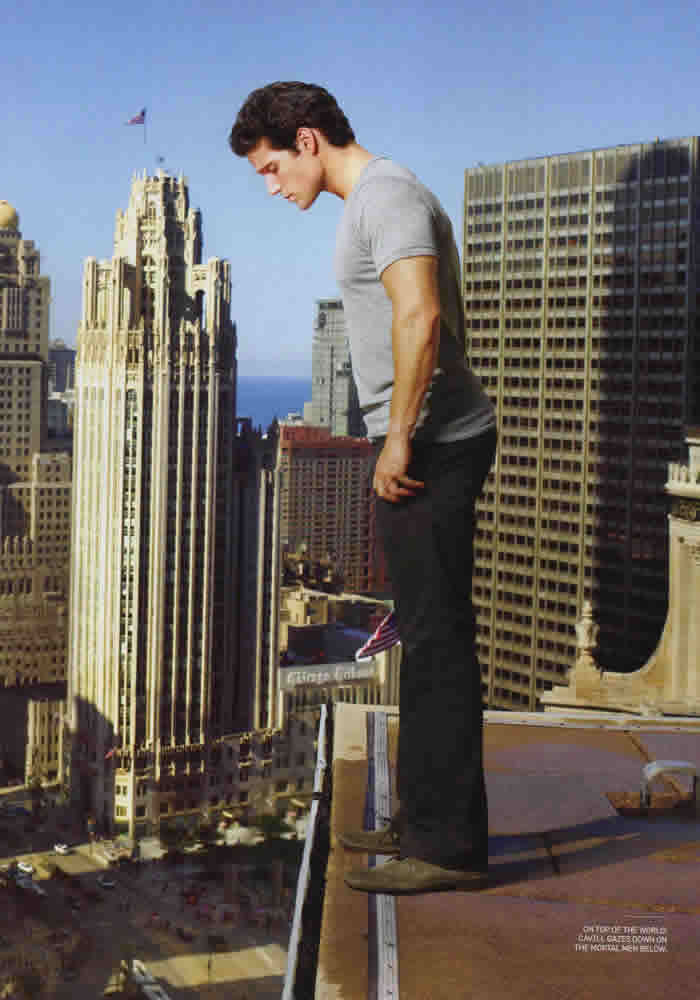 On Refusing CGI Body Enhancement: "I had a big sense of pride. I was like, 'No shading. I don't want you to draw abs on me. I don't want you to put dirt in the right places. I just want to do it myself. I want to have the body.' You get the fear every morning, 'Do I look good enough?' And of course you do, but in your own head, you never look good enough.'

"I think the best thing I learned was that I can do it. A lot of people think they probably can't, until they actually do. When I saw pictures I would say 'Is that me?' You don't quite realise. It taught me that anything is possible."

On The Reward Of Fitness: "It's a great feeling to be in shape and strong. I don't mean that in an arrogant way at all. But you go to the gym and train hard every day and you learn how far you can push yourself. That becomes rewarding in itself."

On Enjoying His Workouts: "Maybe we were built to stress and challenge ourselves physically, emotionally and psychologically, and all the rest of it. Maybe that's why we survived physically as a race – we evolved so it becomes fun."
[From Men's Health]
In this day and age, it really is remarkable that the lead actor in a superhero movie would completely opt out of at least a tiny bit of physique-enhancing assistance, whether from practically-made costuming or CGI, but Cavill has done just that. Or at least, that's his claim, and I tend to believe him. In very short order, he's going to be everywhere, which will certainly satisfy fans who've been following him since "The Tudors." Although I must admit that any moderately high hopes I may have had for The Immortals were completely dashed upon learning of a Kellan Lutzy Poseidon in the cast, it's still worth gazing upon these stills of Cavill as Theseus: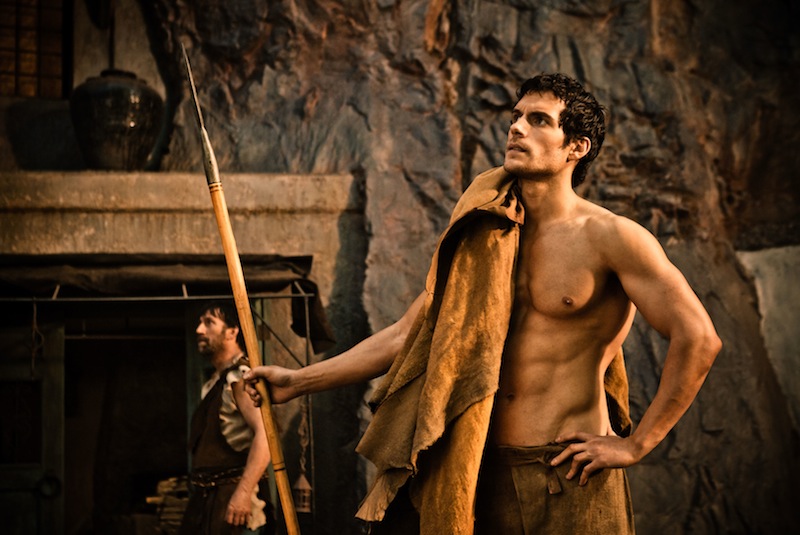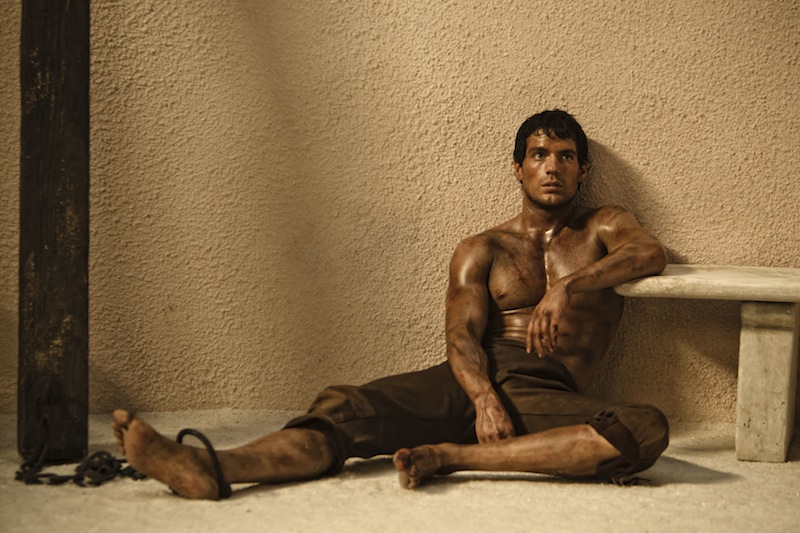 Finally, here's a preview of Cavill's authentically-earned body on the set of Man of Steel. Even if this reboot really sucks (and let's be honest, with Snyder at the helm, it is completely possible), at least we know there'll be plenty of eye candy, right?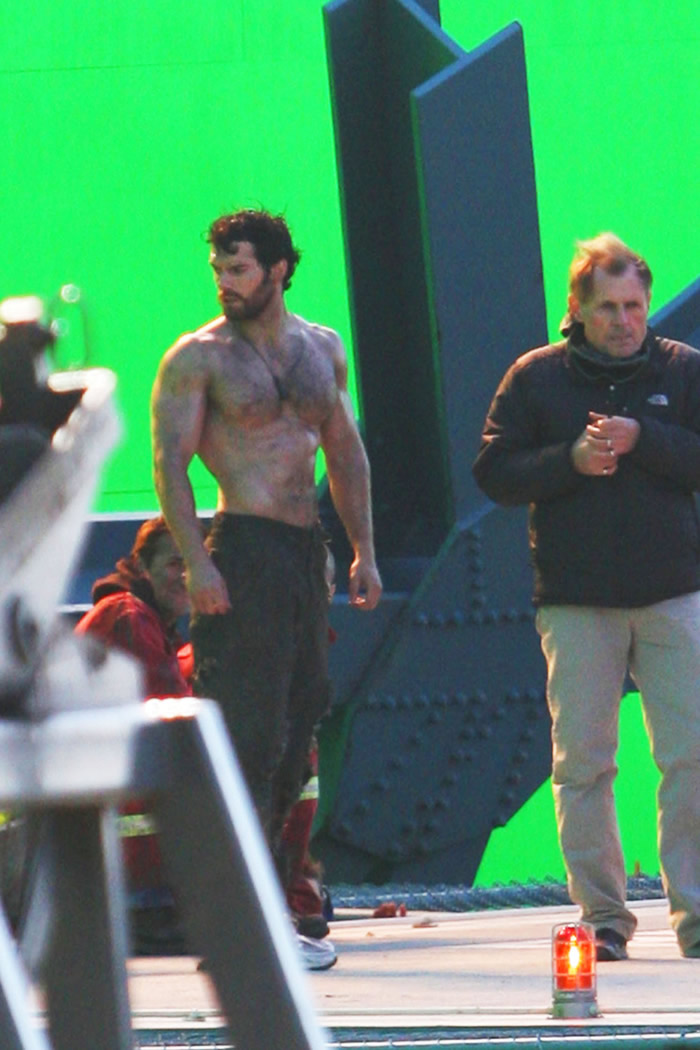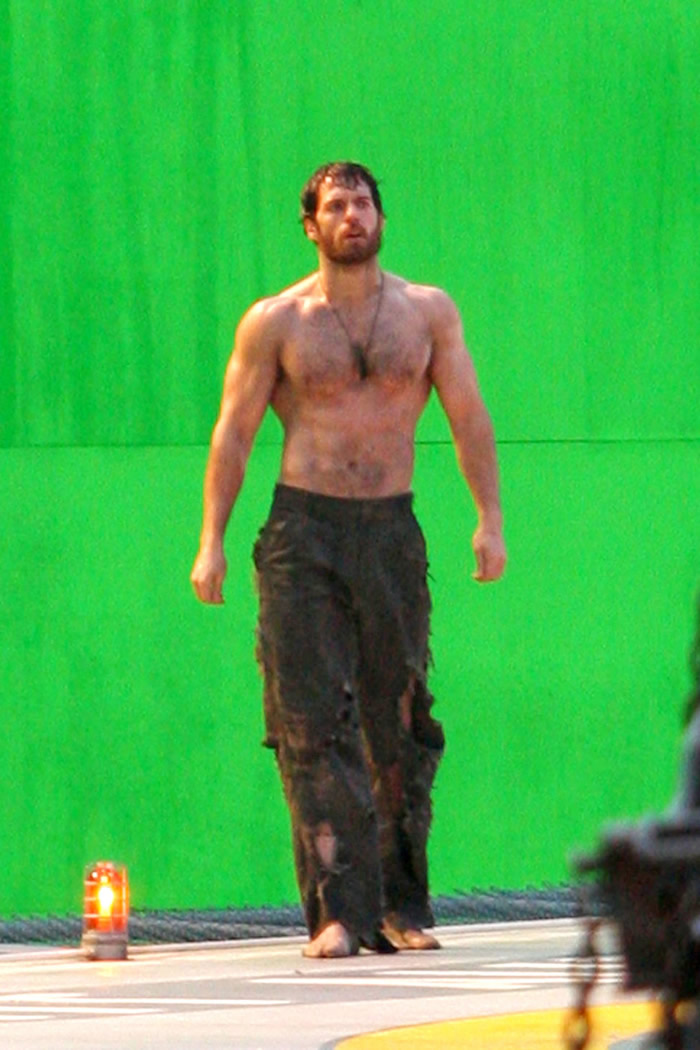 Photos courtesy of Men's Health, Pacific Coast News, and AllMoviePhoto