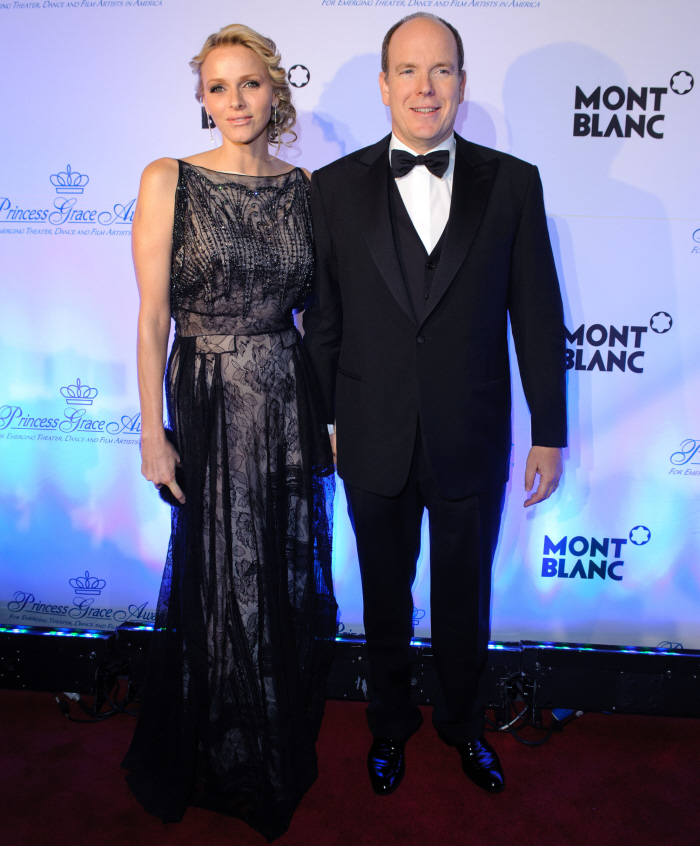 FREE CHARLENE! She's in America! Somebody help her out. No, she doesn't look like she trying to escape Prince Albert's dastardly clutches in these photos. Prince Albert and Princess Charlene are in NYC, and last night they attended the Princess Grace Awards, which is the Princess Grace Foundation's annual gala in Manhattan. Page Six even notes that before the gala dinner, Charlene and Albert met with donors over lunch yesterday, and a source says: "They seemed relaxed together but you couldn't see any sparks flying. She did a wonderful job." Also, "The prince was also overheard telling one guest his life was calmer now that he's married." Sketchy.
Princess Charlene wore this rather stunning Christian Dior gown… which looks familiar. I'm pretty sure I've seen a version of this on Marion Cotillard, correct? Still, it looks great on Charlene. Charlene looks slim too… she's not knocked up yet? Poor girl.
But the big, big news is this new interview that Charlene and Albert did with the Today Show. Charlene actually got to speak English! Huzzah! CB and I have been watching this like it's a riddle we're trying to break. When asked directly about the runaway bride rumors and the stories about how her passport was confiscated, Charlene offers a non-denial denial. CB thinks Charlene is acting kind of druggy, where I think she seems more contented than usual. I really think Charlene and Albert have come to some kind of arrangement – she'll stay with him for a few years, give him an heir, and then she's out of there with a nice settlement and she doesn't have to "pretend" any more. Their body language and expressions towards each other and towards Matt Lauer are fascinating.
Visit msnbc.com for breaking news, world news, and news about the economy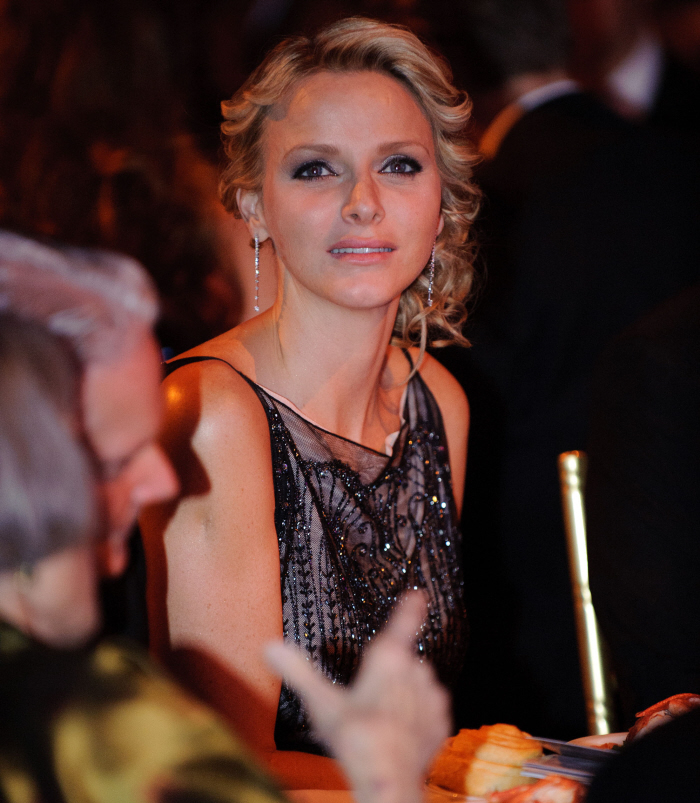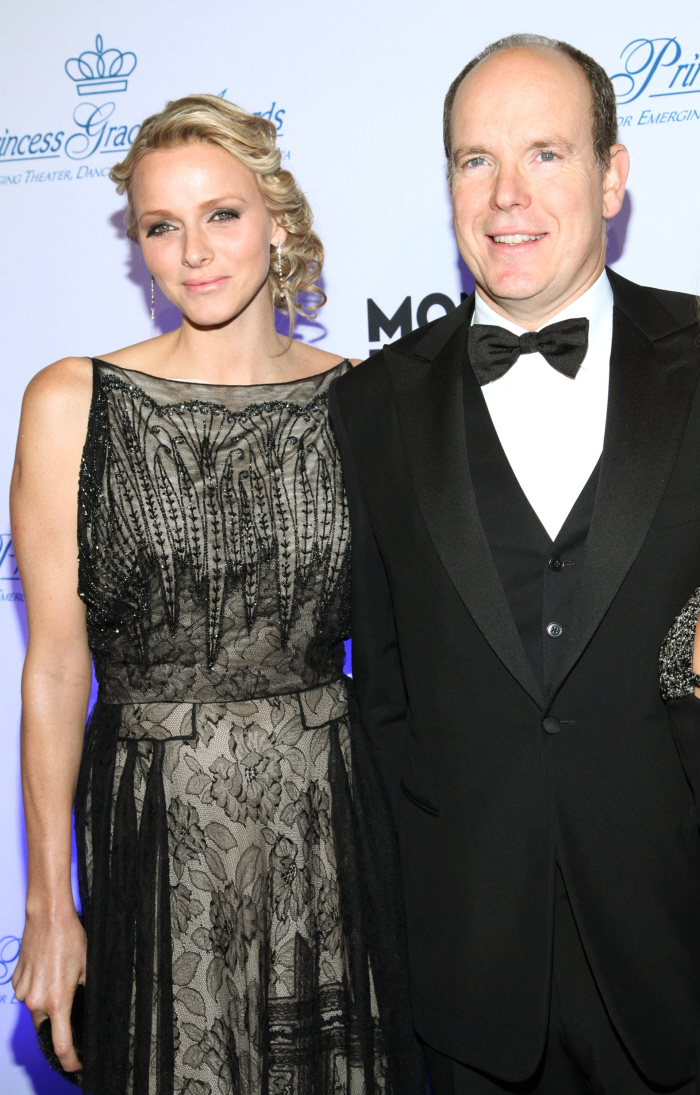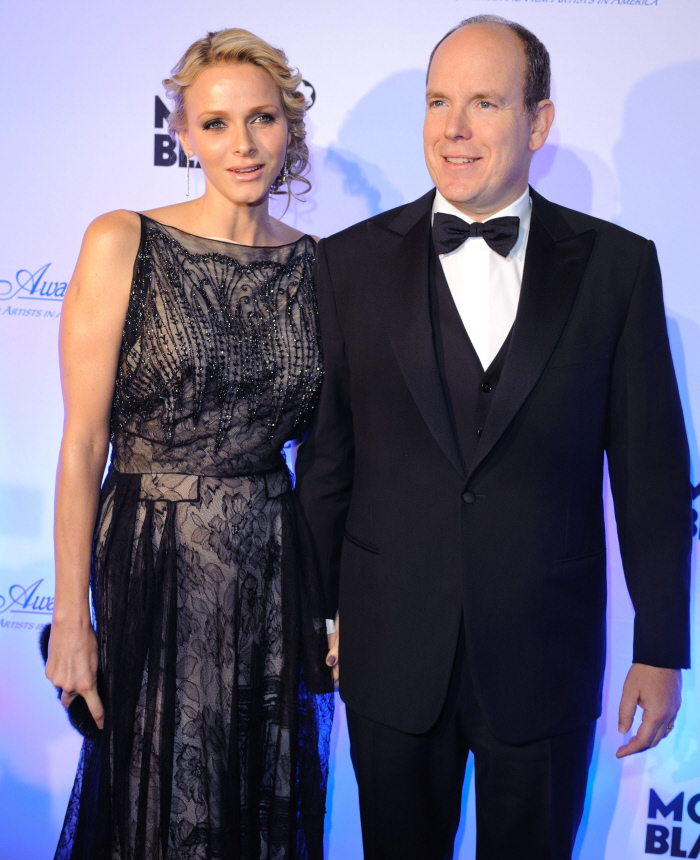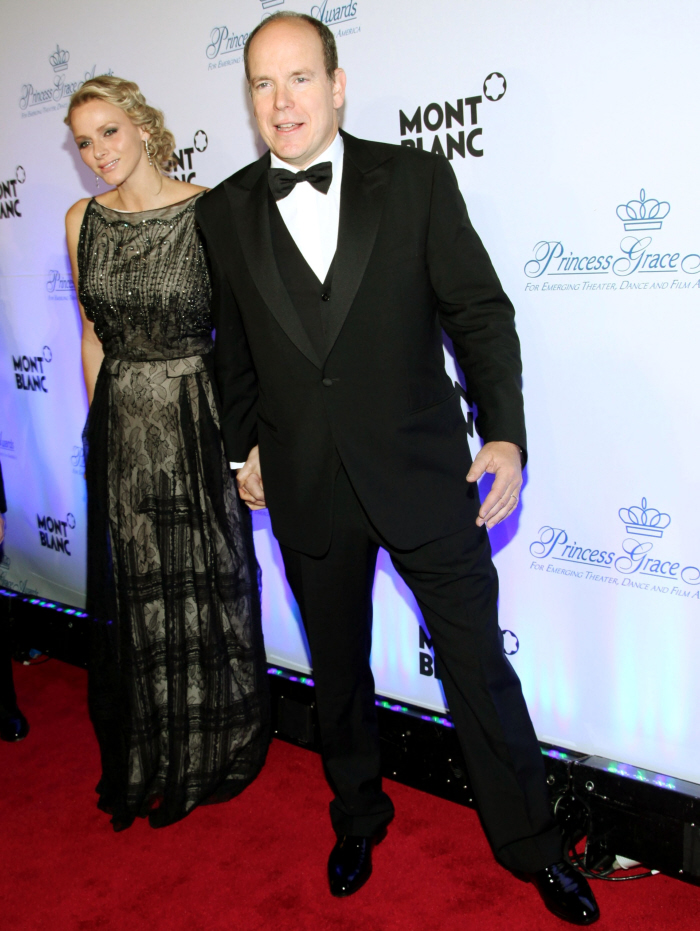 Photos courtesy of WENN.