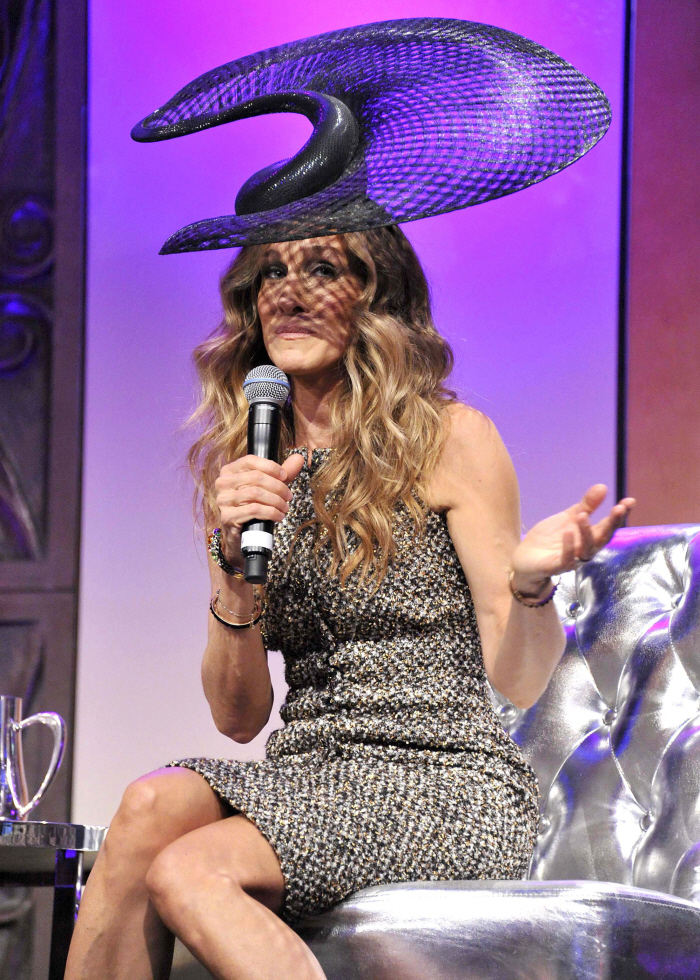 As we discussed yesterday, Sarah Jessica Parker is still in Australia, promoting No One Cares How She Does It. Instead of trying to set up big "premieres" the studio has just been making SJP do solo photo calls and press conferences, which is sad because the movie is a bomb and no one cares. Still, SJP gets an A for effort, and she's been dressing up in a series of eye-catching ensembles, trying to tempt us into caring. Here is SJP in Melbourne yesterday, today or tomorrow (I never know with Australia), wearing a Chanel dress and a Philip Treacy satellite hat. You can see more images here, at Red Carpet Fashion Awards – SJP's arms look rough, and they have pics of the hat from a different (sketchier) angle.
Now, some of you think I have a hate-on for hats. Sometimes it is jealousy on my part – I can't pull off hats, I don't have the face for it, nor the appropriately-sized and shaped head. But I do enjoy a good hat or fascinator on the right girl. THIS is neither the right hat nor the right girl. This reeks of trying-too-hard. And I don't mean this in the particularly vicious way it sounds, but why is SJP drawing so much attention to her face? If I was styling her, I would never allow her to wear something so large on her head, given her unconventional beauty (cough).
By the way, I've seen SJP work a hat and a fascinator before – I'm not opposed to her wearing something that flatters her and isn't a giant satellite dish stuck to her head.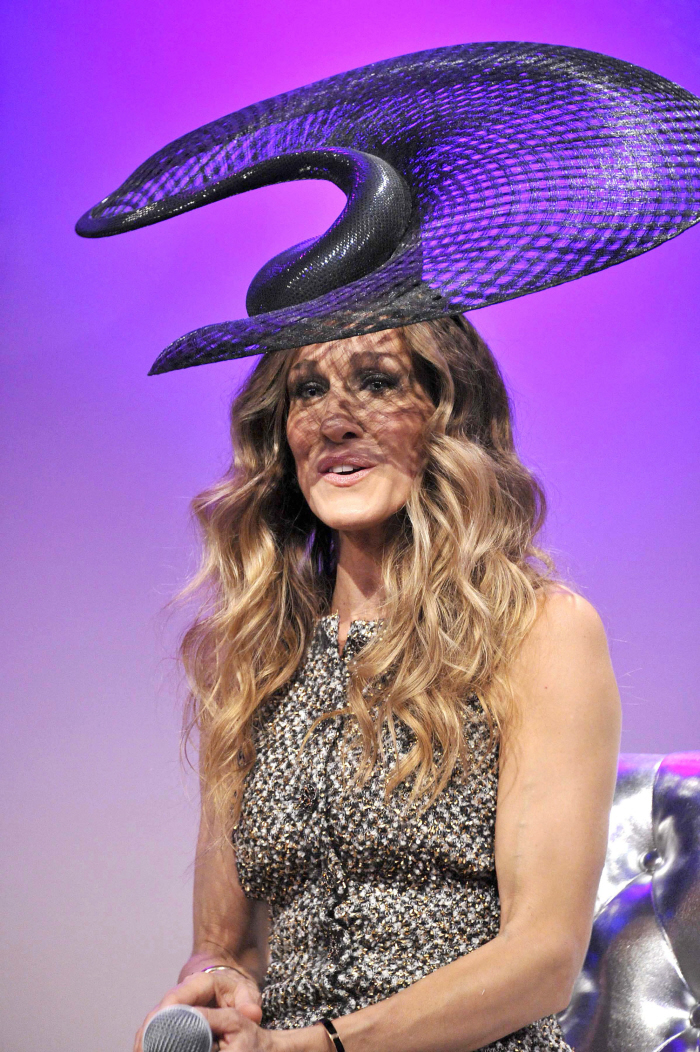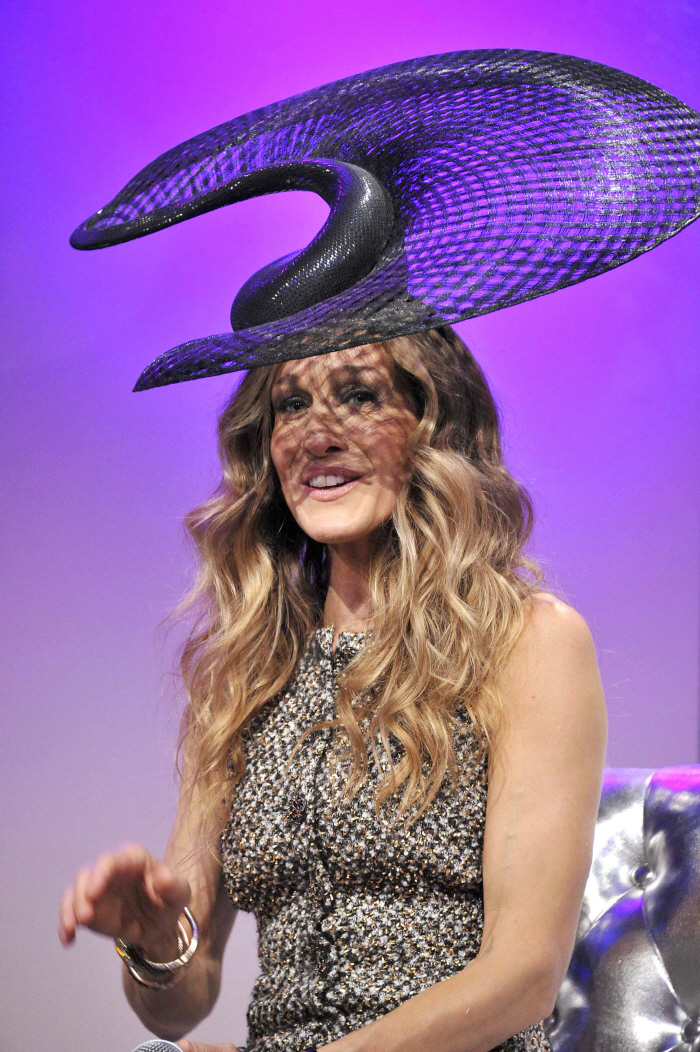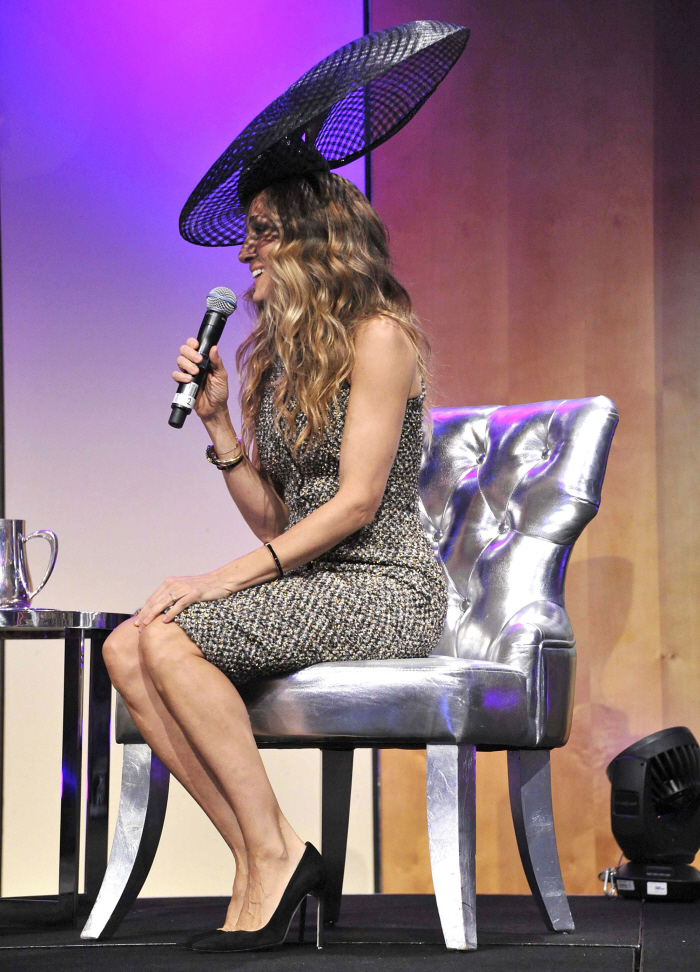 Photos courtesy of WENN.