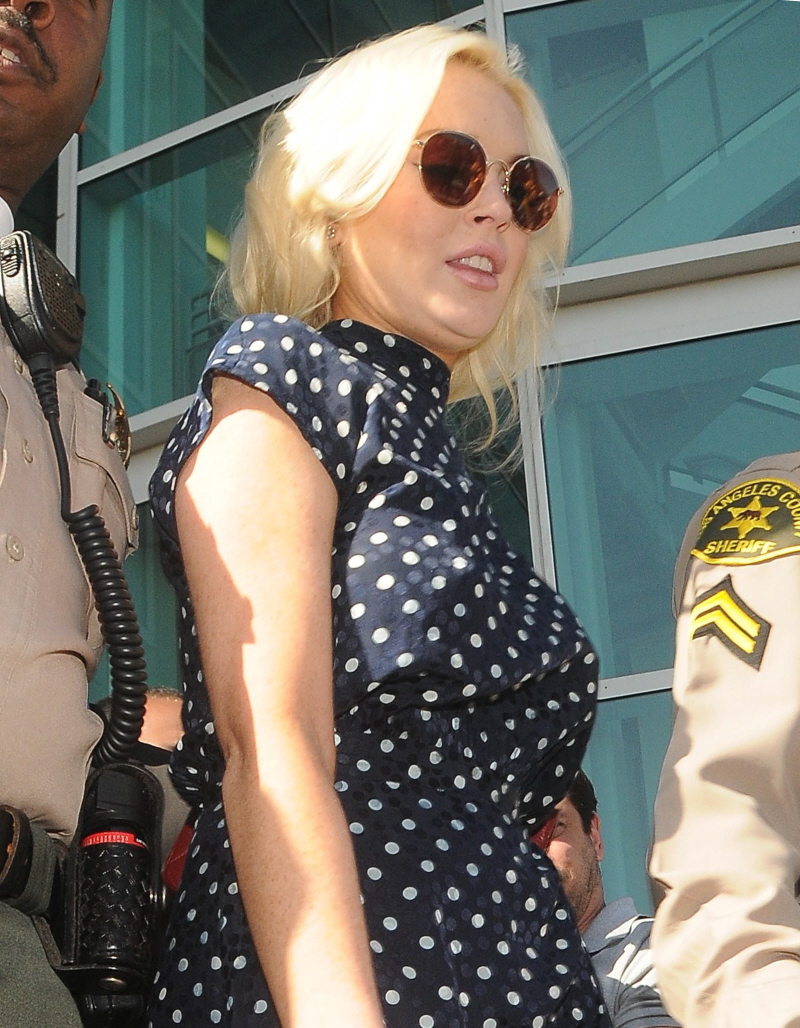 Yesterday, just SECONDS after the judge muttered something about Linnocent having to spend 30 days in jail FOR SERIOUS, TMZ got a hold of their Sheriff's Department source who mentioned in passing that because of overcrowding, Linnocent would probably end up only doing 5 or 6 days of that 30-day sentence. It sucked. But you know what sucks even harder? The news that even 6 days in jail is a total pipe dream. Later on Wednesday, TMZ's sources told them that Linnocent would probably only be held for a matter of MINUTES. Ugh.
Lindsay Lohan will almost certainly get out of jail in a matter of minutes … this according to officials from the L.A. County Sheriff's Department.

Two Sheriff's Dept. officials tell us … if someone receives a misdemeanor sentence of 90 days or less, they are routinely processed in and then released. As one of the officials put it, "She'll be out without even having to change her clothes."

Judge Stephanie Sautner sentenced Lindsay to serve 30 days in the pokey, adding that the only way to shave time off the sentence is if it's required by law. A Sheriff's official told us earlier this week … misdemeanor inmates only serve 20% of the actual sentence because of overcrowding. But the 2 officials we spoke with today say … because of overcrowding they immediately release inmates sentenced to less than 90 days.

As for what the judge said — that the sentence can only be reduced if required by law — the officials say there's a federal court order on overcrowding that "trumps everything," and that order has been interpreted to immediately release people with short jail sentences.

Sheriff's spokesperson Steve Whitmore just confirmed with TMZ … Lindsay will get in and out of jail pronto, adding the only reason there might be any sort of delay — possibly overnight — is if there are lots of other inmates who are being processed out at the same time.
[From TMZ]
Soon after TMZ reported that, the Sheriff's Dept. spokesperson Steve Whitmore went on the record with TMZ and said that LL would probably end up spending ONE NIGHT in jail, but that we shouldn't think that she's getting special treatment. Honestly, she's not getting special treatment. This is how California treats most "non-violent" offenders. Anyway, Whitmore said that depending on what day (and what time of day) Linnocent checks in, it could be a matter of hours or perhaps even overnight.
Oh, and why did Linnocent get a week's leniency to turn herself in to jail? It's because she still needs to take more frecky, fire-crotchy Playboy photos. Because one million dollars will buy you a lot of crack (for real). Apparently, that's why the sentencing hearing started late – Shawn Holley was in the judge's chambers, telling the judge that Linnocent needed to "work" this week.
As far as Linnocent's perspective on this whole new crackie ordeal, TMZ's sources (Mother Cracken) says that Linnocent believes Judge Sautner's sentence is "very fair" and that the judge is "nice". Also, Linnocent is promising that she'll totally work super-hard to meet all of her requirements. Here's an honest to God question, though: if Linnocent had just opted for the 300-day sentence, how long would she have had to spend in jail? It would probably just be a matter of days, maybe a week or two, right? So why didn't she just go for that? Dumb crackie can't think straight.
Last thing: regardless of the boobs which are sagging to her waist, you know what I think was going on in Linnocent's mind yesterday? "I'm so Marilyn in this ensemble! Screw Michelle Williams, this is exactly how Marilyn would have looked if she was a crackhead being dragged into court for the millionth time."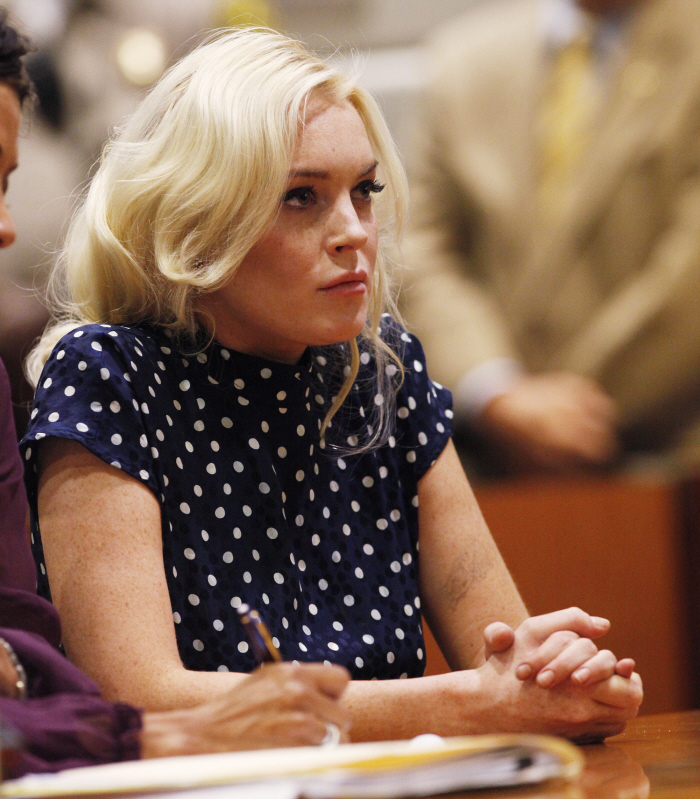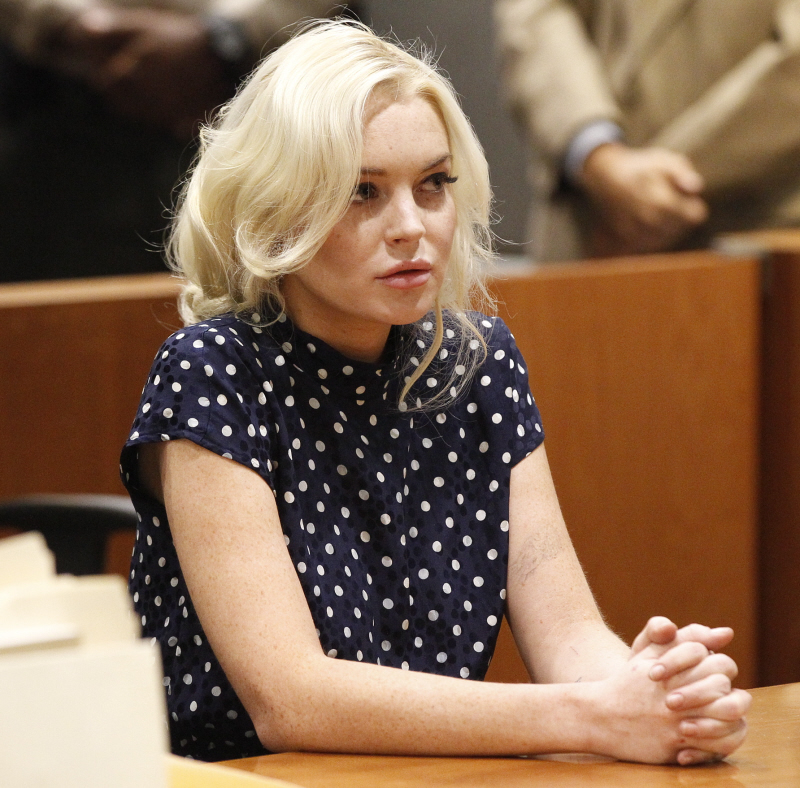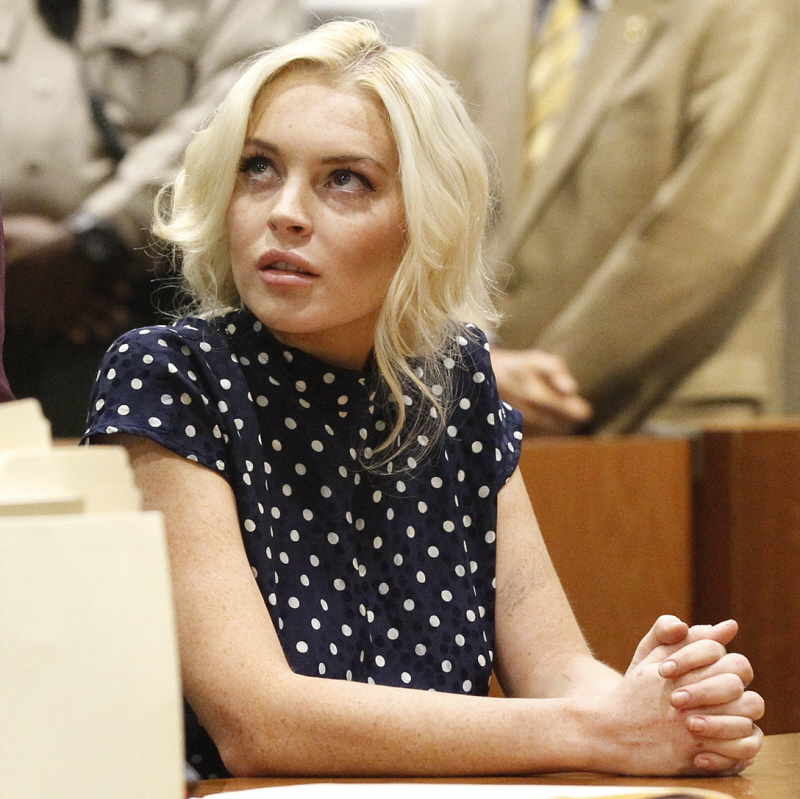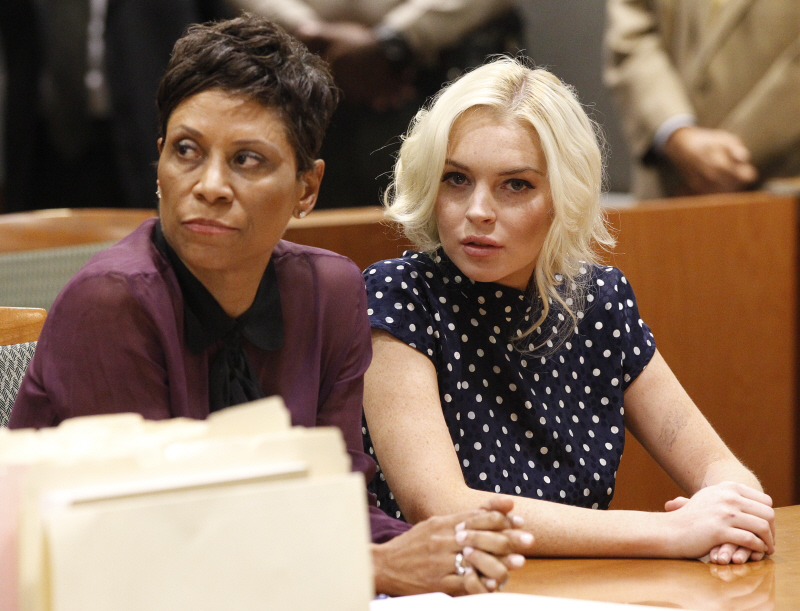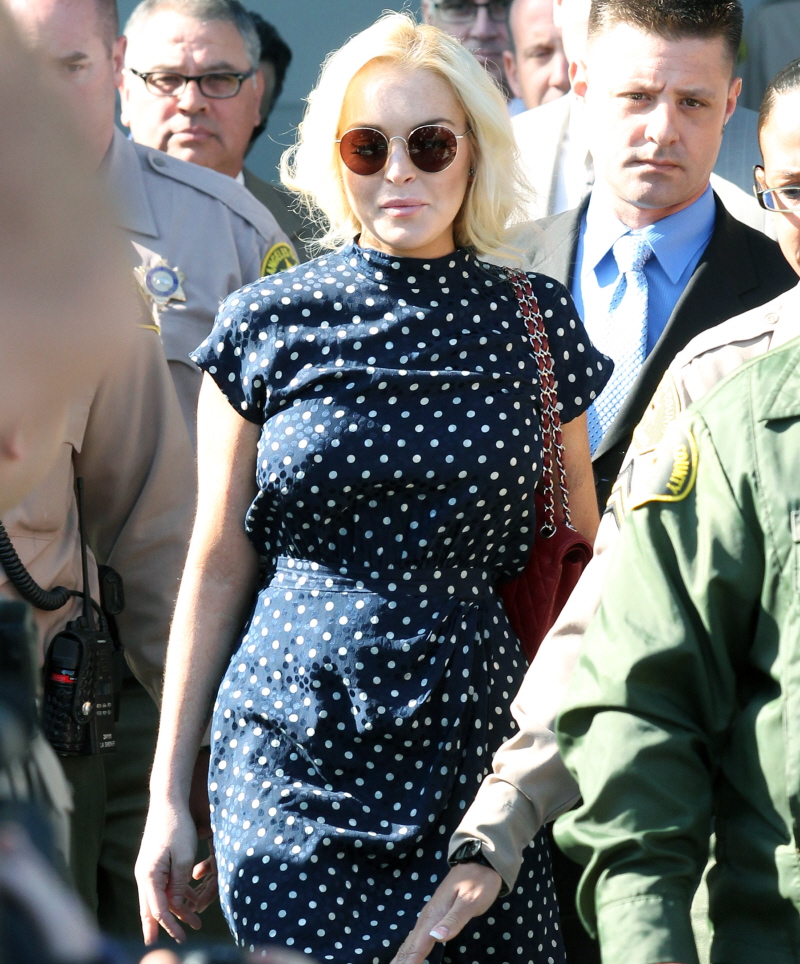 Photos courtesy of WENN & Fame.