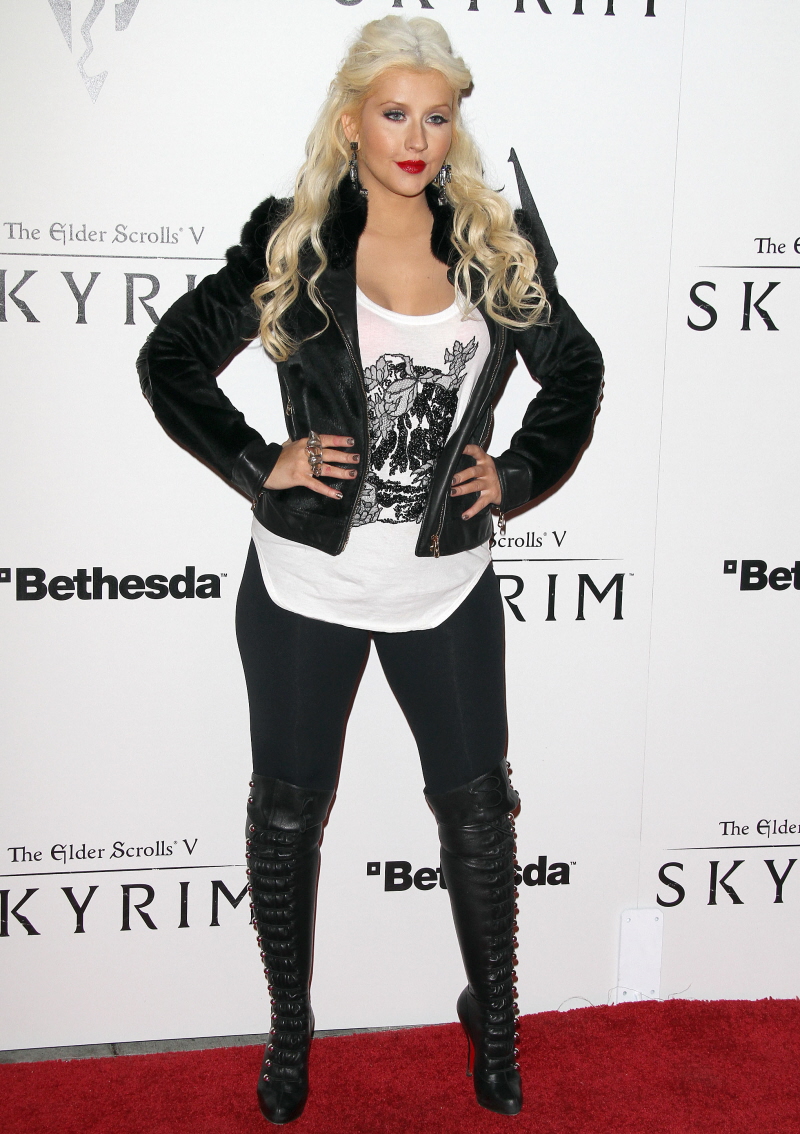 Dear God, how terrible does Christina Aguilera look? A few weeks ago, I noted that Christina was looking a bit better after a series of really awful public appearances, including her uncomfortably bad showing at the Michael Jackson Tribute concert in Wales. Christina seemed to "get" that she needed to stop the boozing and actually ease up on the drag queen makeup – or so I hoped. But her appearance last night at "The Elder Scrolls V: Skyrim Launch Party" just shows that with X-Tina, it's one step forward, ten drunken stumbles back. There's not even anything I can find to compliment in this look. Her makeup is terrible. Her wiglet is completely busted. She looks like the puffy alcoholic she is. The outfit, while terrible, does seem to do its best at hiding some of Christina's problem areas, though. The jacket is Versace, and the shirt is Alexander McQueen.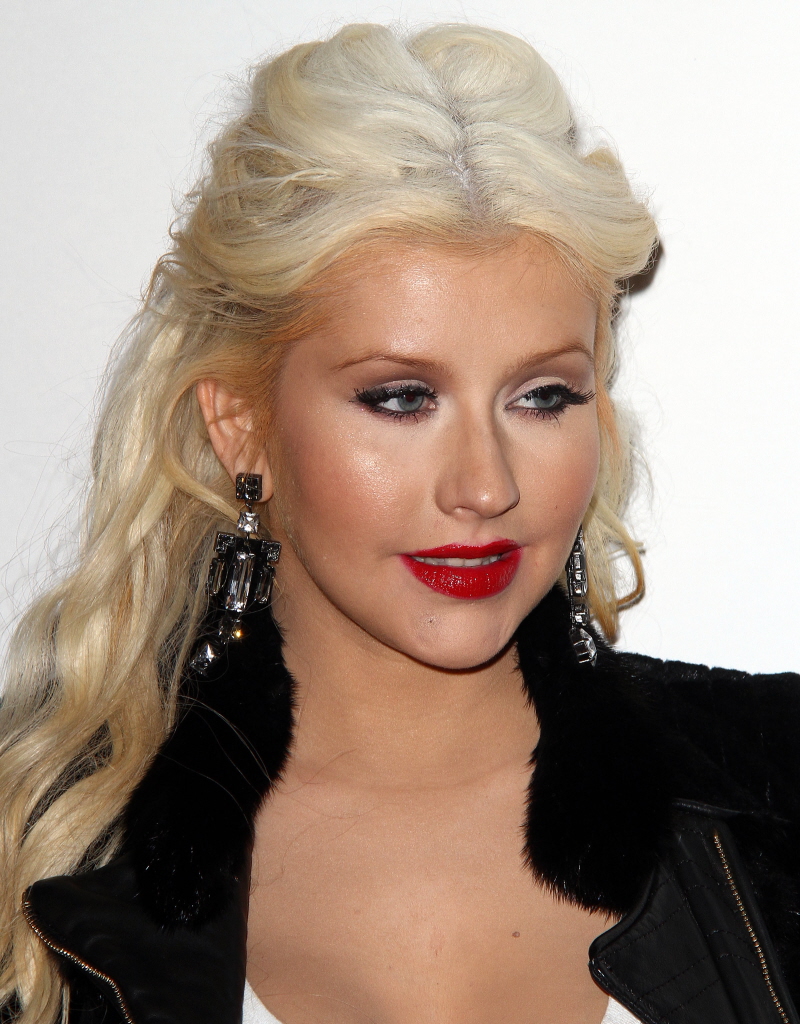 The Mail notes that this video game launch isn't really Christina's scene, which… makes sense, I guess. She probably just came for the booze. And maybe she thought it would be a fun "date night" with her lover and kept man, Matt Rutler. They were even making out on the red carpet too. These photos are both gross and hilarious. I love the faces Rutler makes when Christina is trying to kiss him. He must be like, "UGH, this drag queen wants to fondle me again. Now I'm going to be smeared with clown makeup for the rest of the night." Of course, Rutler looks drunk too. They probably shared a bottle of whiskey before their "date night".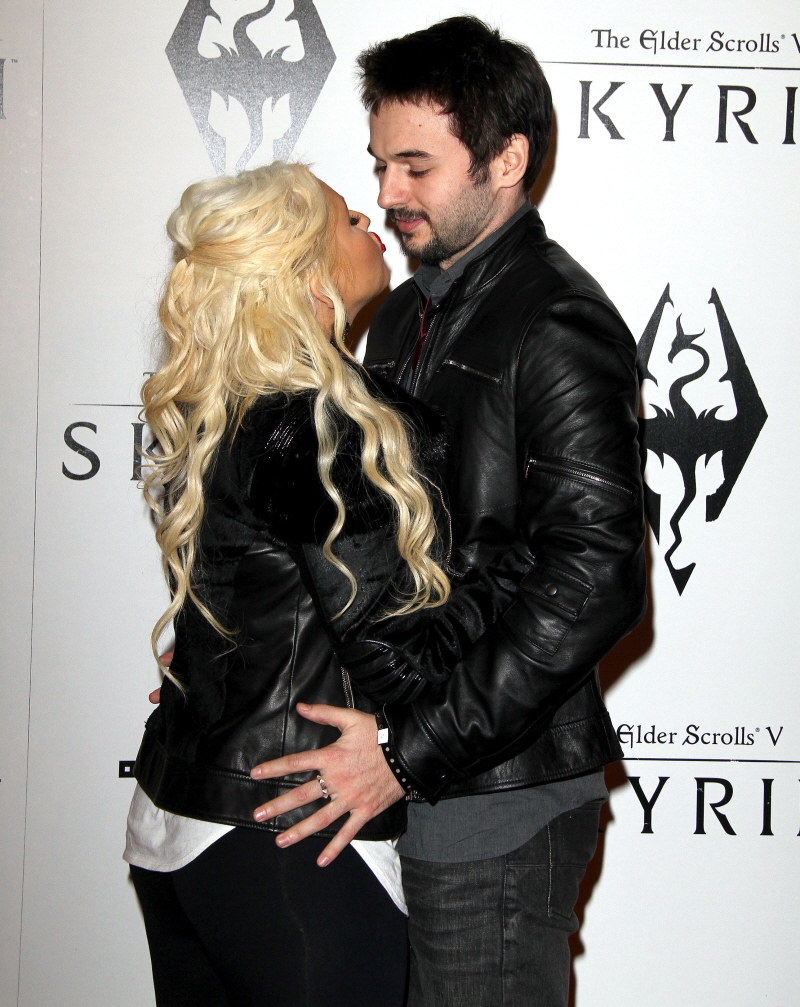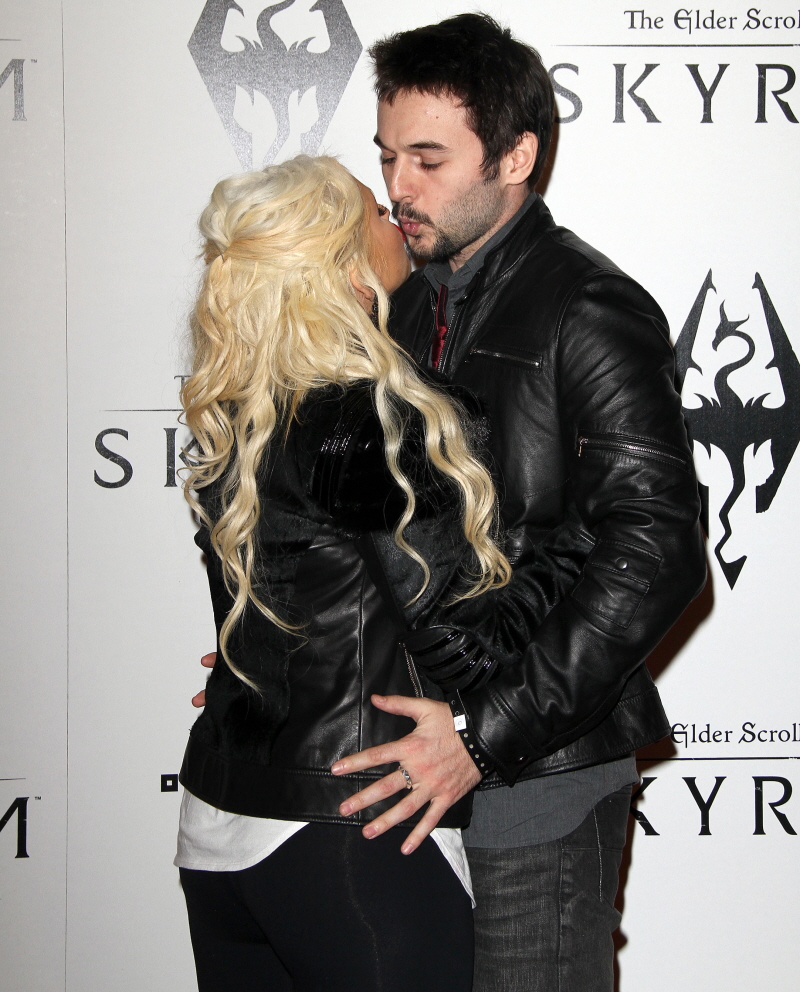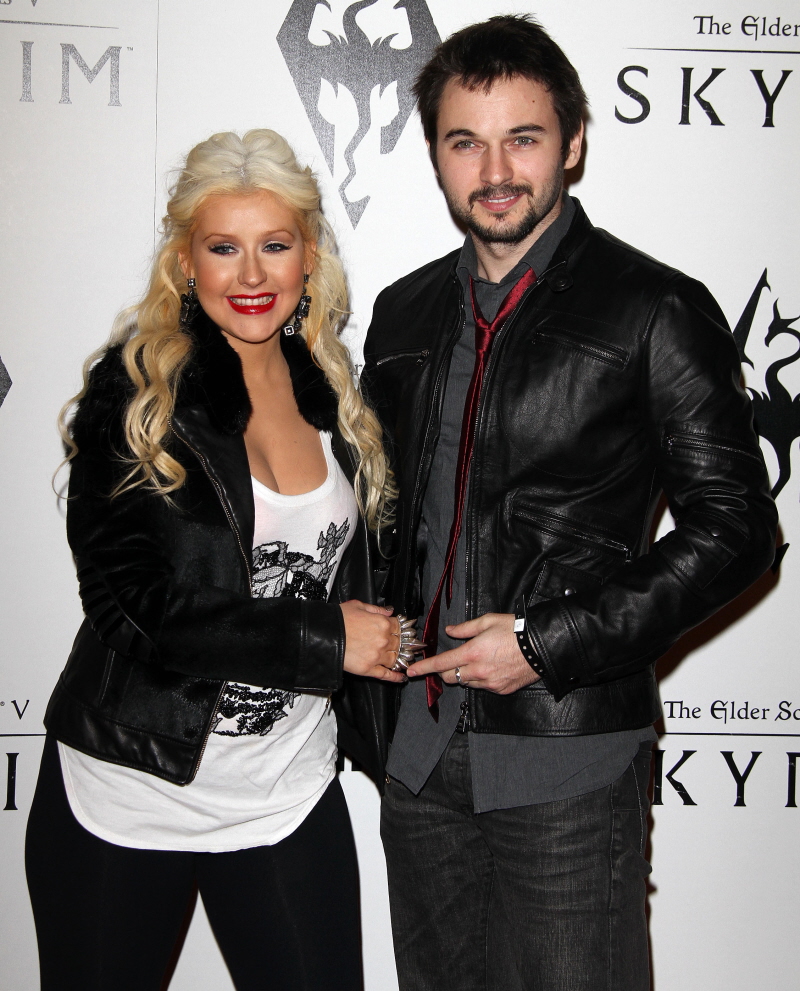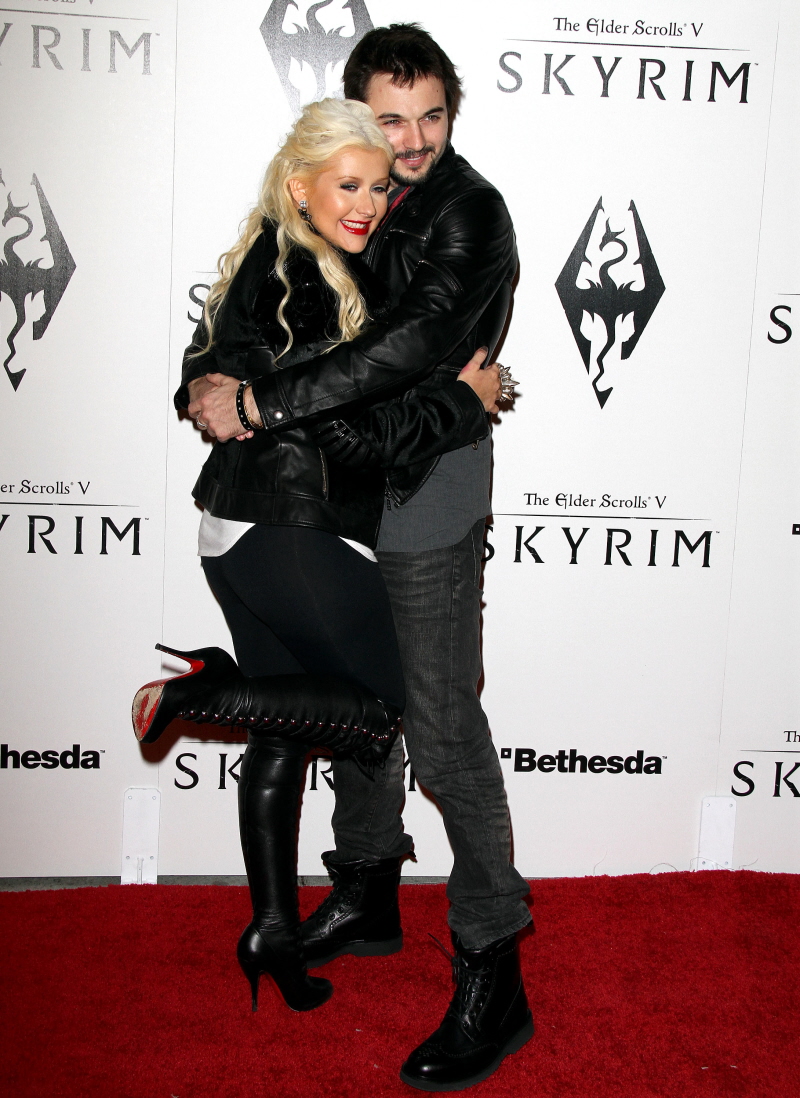 Photos courtesy of Fame.