Justin Theroux helped Jennifer Aniston shop for lingerie at Barneys
These are some photos from last week, when Jennifer Aniston made an appearance at Glamour Magazine's Women of the Year celebration. Remember, she was looking pregnant because she was spilling out of her dress at the bust and her dress had an empire waist which could have hidden a bump? Allegedly, she was downing vodka, so she's probably not pregnant, although there were some other reports suggesting that she wasn't in fact drinking. I have no idea. Here's what I do know: Jennifer Aniston's badass, hardcore, hipster boyfriend is now spending his days shopping for lingerie at Barney's with his lady. Oh, Justin. Coughcoughselloutcoughcough.
Justin Theroux was Jennifer Aniston's personal shopper, helping her pick out lingerie at Barneys in New York on Tuesday.

A spy said of the romantic couple, "They were in the lingerie department . . . She looked beautiful, and they were both very nice."

Aniston, who showed off a boosted cleavage at the Glamour awards on Monday, may have been searching for items for her curvier figure. A Barneys rep declined to comment. Aniston's rep didn't get back to us.
[From Page Six]
"Aniston's rep didn't get back to us" – meaning that Aniston's rep was the one who planted the story in the first place? I always think it's Huvane as soon as some "spy" starts talking about how "beautiful" Aniston is, like maybe if it's repeated enough in the public sphere, everyone will believe it. That sounded nastier than I meant – I'll buy it when a spy says, "Aniston's hair looked great!" or "Her body looked tight." Different people notice different things, but for some reason, whenever a "spy" notices Jennifer Aniston, the only thing the "spy" notices is how "beautiful" she is.
As for the lingerie stuff… do you think Justin really is into it? Or would he much rather be in some seedy bar, having a stiff drink with Terry Richardson?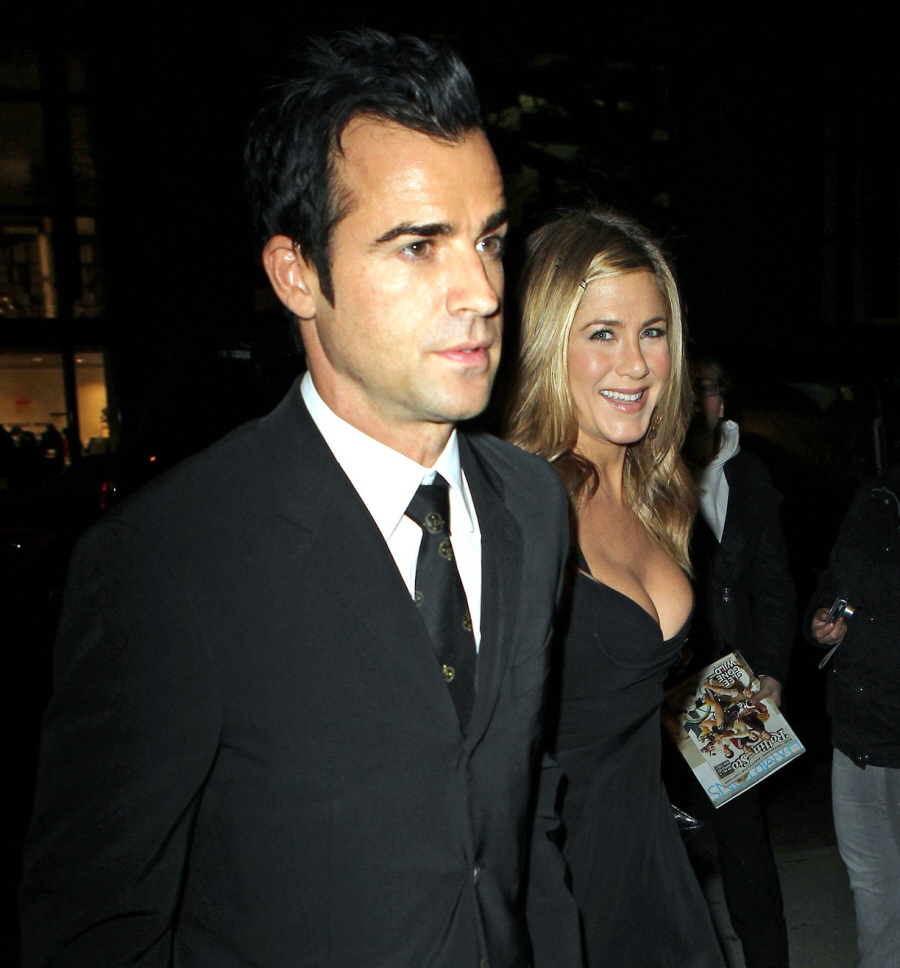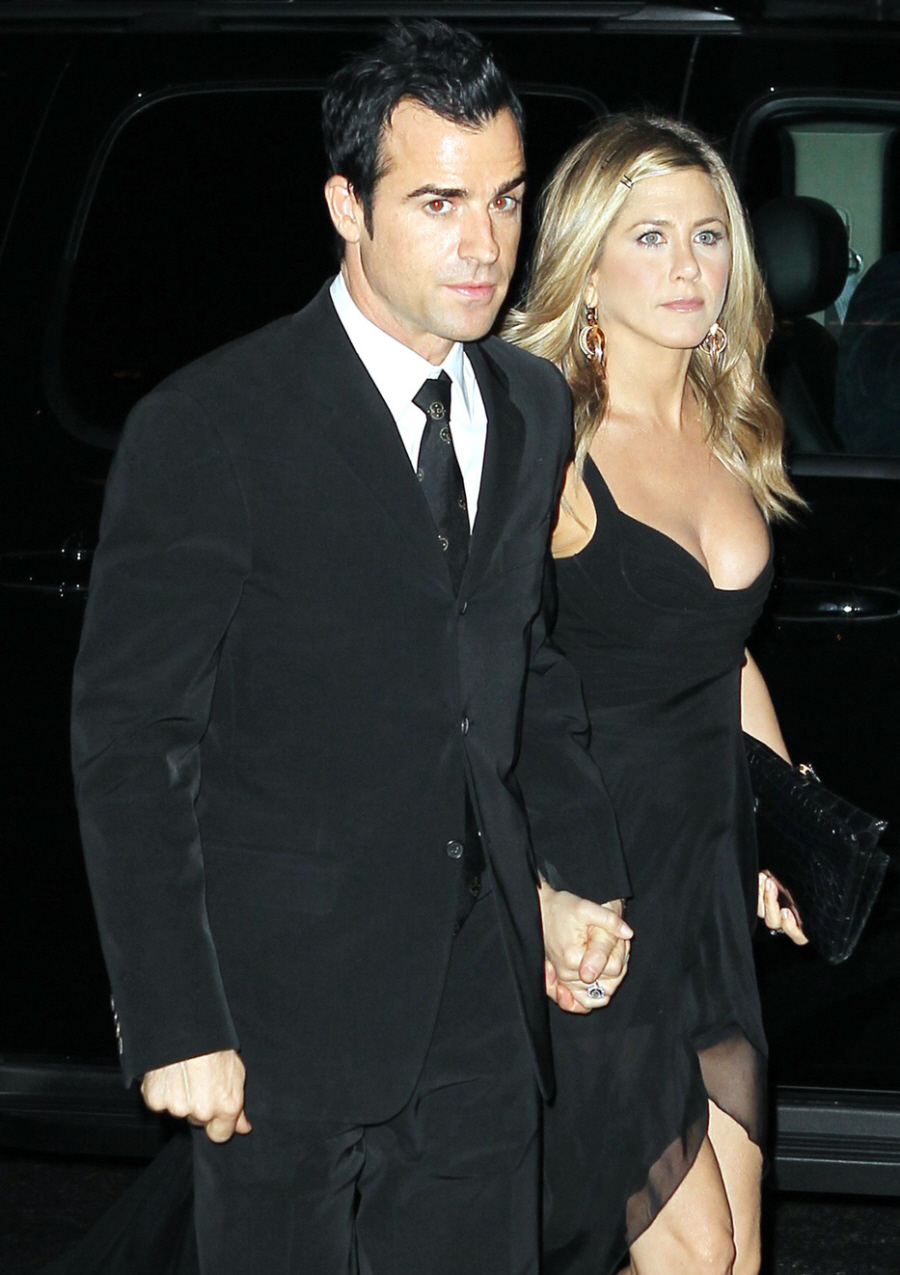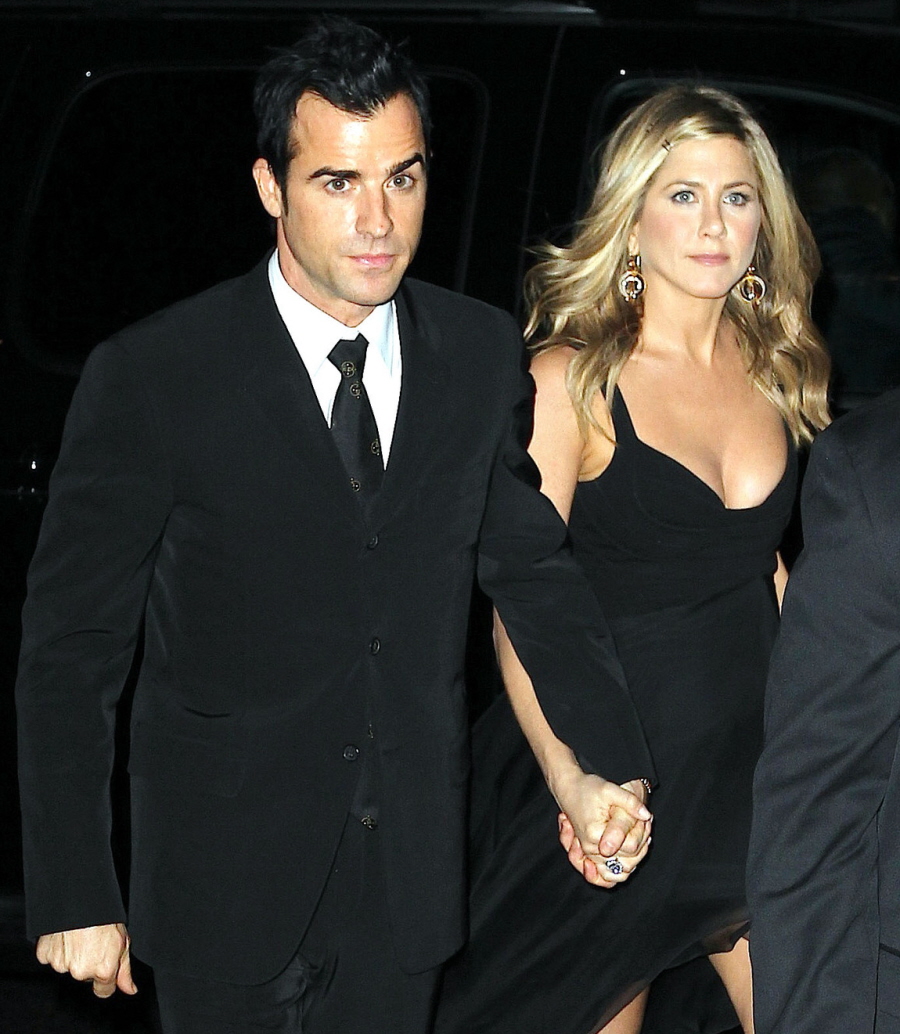 Photos courtesy of Pacific Coast News.

Written by Kaiser

Posted in Jennifer Aniston, Justin Theroux, Shopping

- Mariah Carey lip synced on American Idol [CDAN]
- Colin Firth is looking good [Lainey Gossip]
- Internet celebrity charged with murder! [D-Listed]
- What is Paz Vega wearing? [Go Fug Yourself]
- New bachelors on The Bachelorette [Reality Tea]
- Goodbye to The Office [Pajiba]
- Bachelor Sean's fiance cheats on him [Evil Beet]
- Britney Spears out with her man [Popsugar]
- Nina Dobrev works it [Popoholic]
- Cindy Crawford needs to lay off the 'tox [Celebslam]
- Who said it: Carrie Bradshaw or The Dalai Lama? [Buzzfeed]
107 Responses to "Justin Theroux helped Jennifer Aniston shop for lingerie at Barneys"