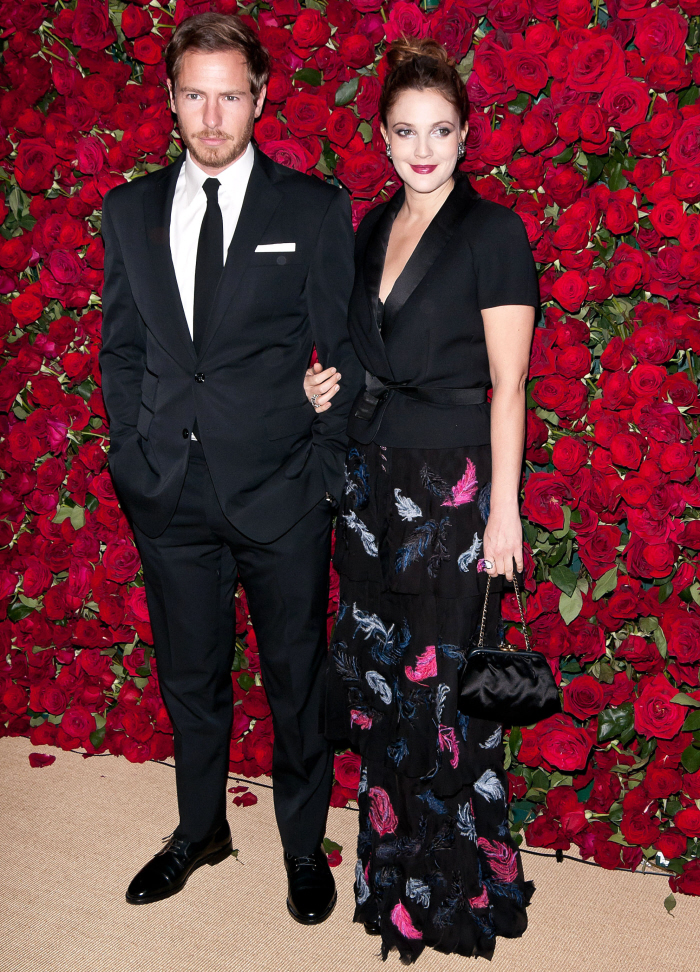 Here are some more photos from the event honoring Pedro Almodovar – I already covered Sarah Jessica Parker and Blake Lively here – they were both in Chanel. I think Chanel was one of the sponsors of the event, because Karl Lagerfeld was there too – and no, I'm not going to put a photo of the grizzled old Anger Bear. No one needs to see that today. First up, we have Drew Barrymore and her boyfriend (fiancé?) Will Kopelman. Will reminds me of someone… who is it? You know who he kind of looks like? Jessica Simpson's Yalie K-Fed, Eric Johnson. Right? As for Drew, she looks very pulled together, which makes me kind of miss Hippie Drew. I don't like her hair this dark, and the outfit ages her.
Emma Stone, in Chanel. Probably one of my favorite dresses of the night, but I don't care for the giant hair poof happening in front.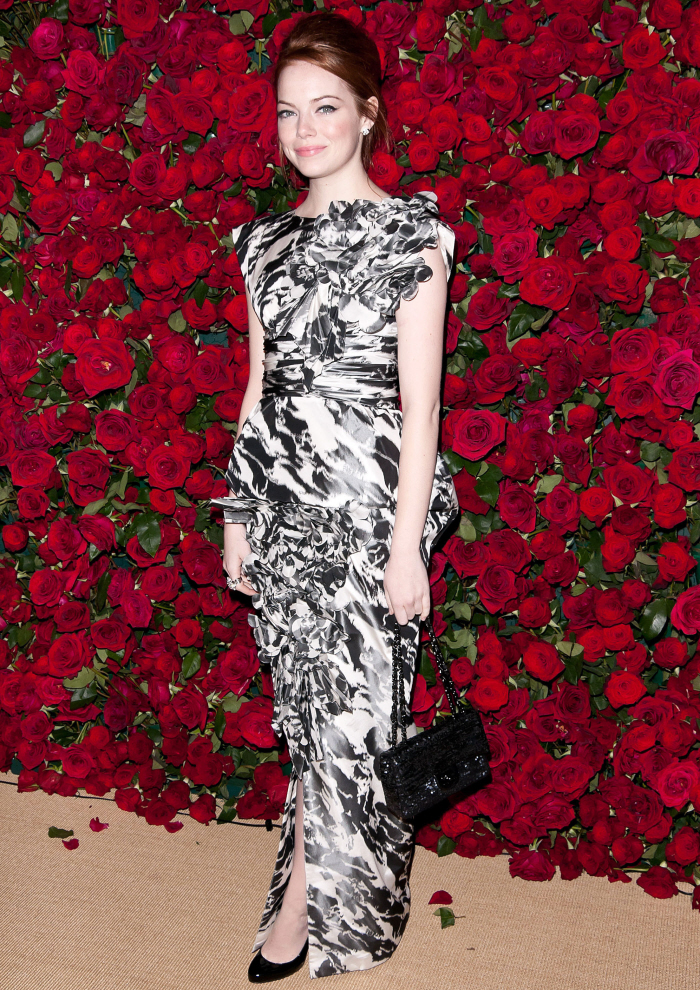 Olivia Wilde in a pretty, summery dress. Not wonderful for late autumn, but it looks good on her.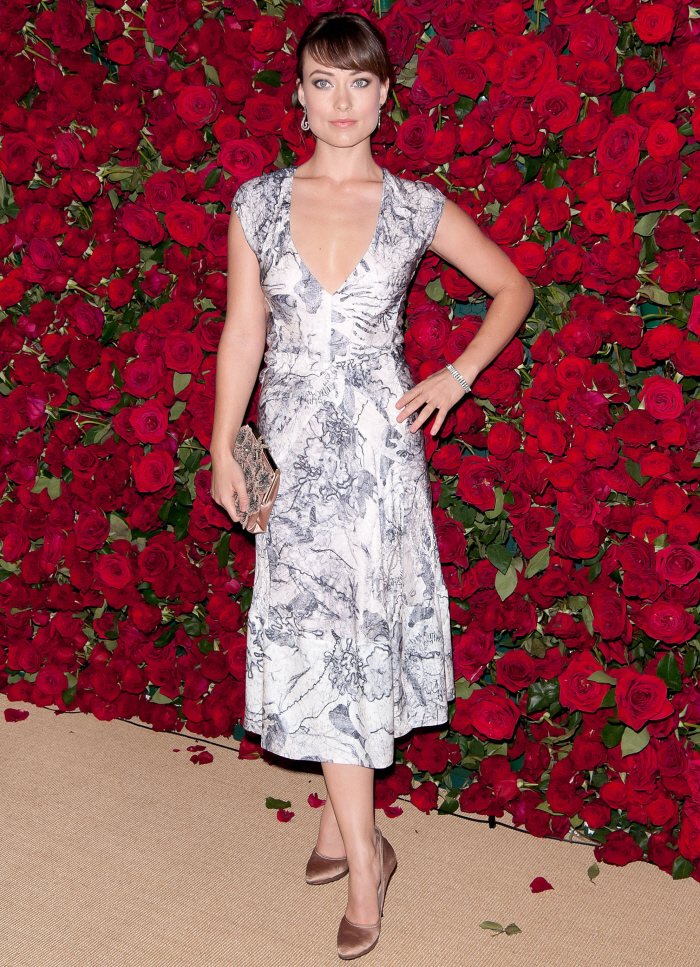 Here's Elizabeth Olsen wore a Chanel mullet dress, from the Mullet Resort Collection. The black and red looks good on her, and I like that she's wearing different labels and not just going with her sisters' lines.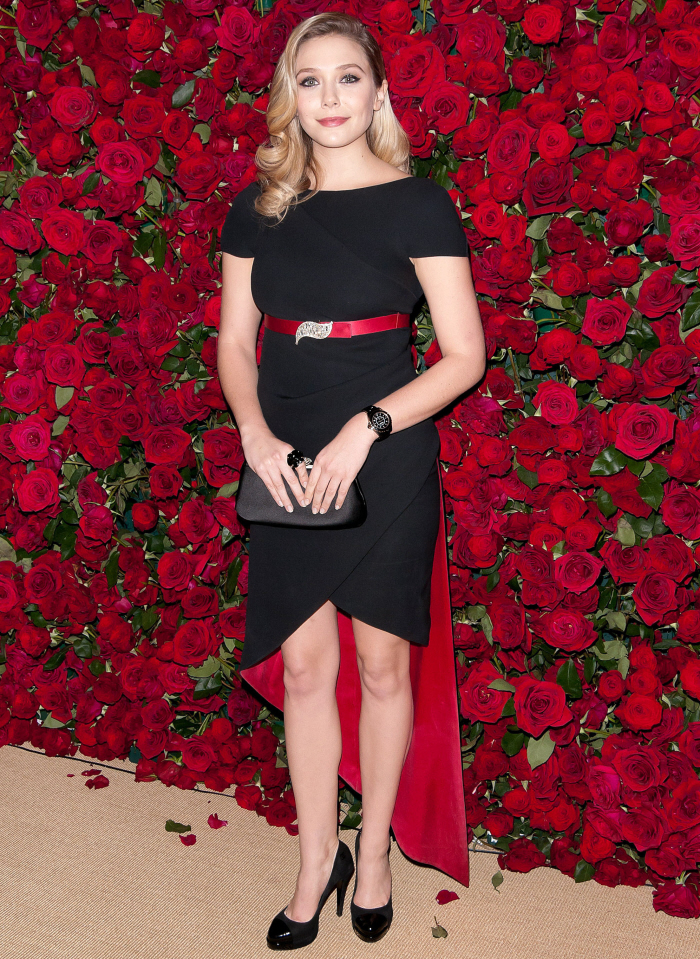 Miranda Kerr in Peter Pilotto. I cannot even describe how much I hate this. The top part sticks out when you see her from the side – like fins. Her hair is awful. Her makeup is too underdone – it looks like she's just wearing lipstick and nothing else. Terrible appearance.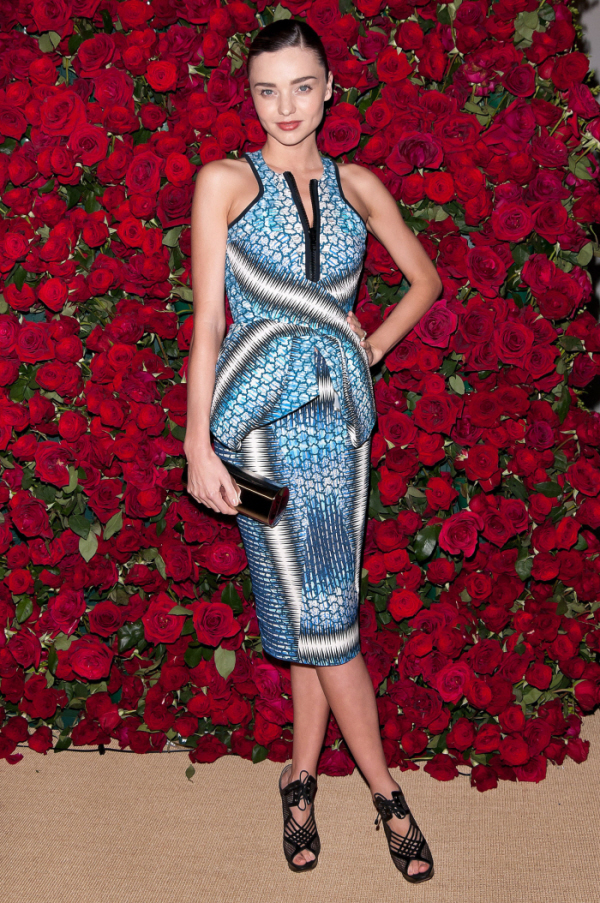 I usually try to avoid discussing Chloe Moretz, because she's only 14 years old. But she's 14 going on 40, and she poses hard. She's in Chanel – I like the pants/whatever. I actually like the whole outfit. But she looks 29, not 14. There's no reason for her to be pouting and sucking in her cheeks.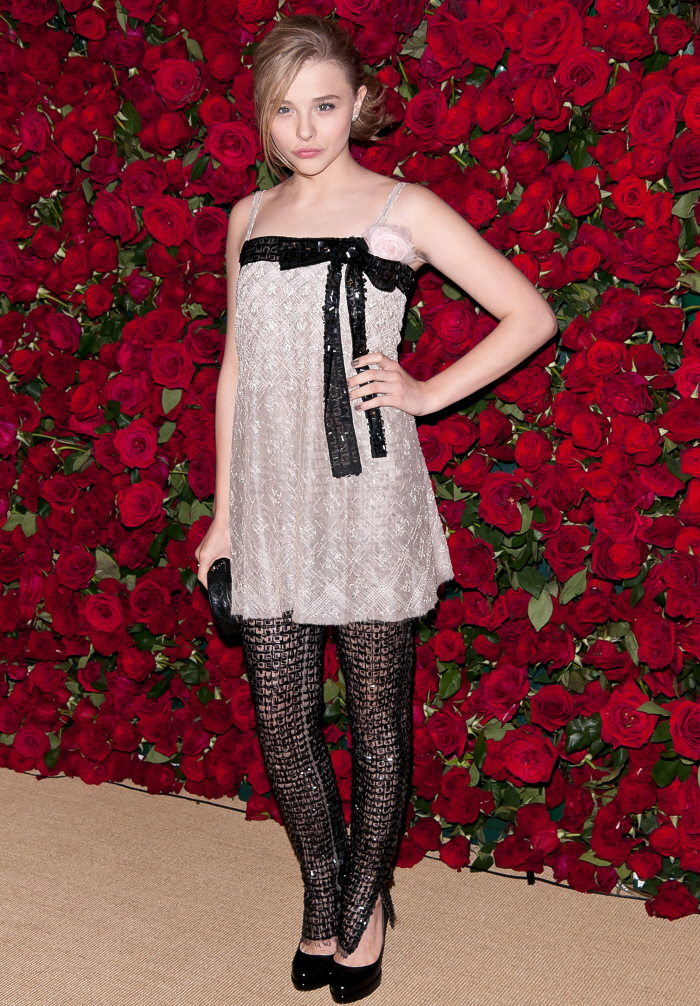 Photos courtesy of WENN.