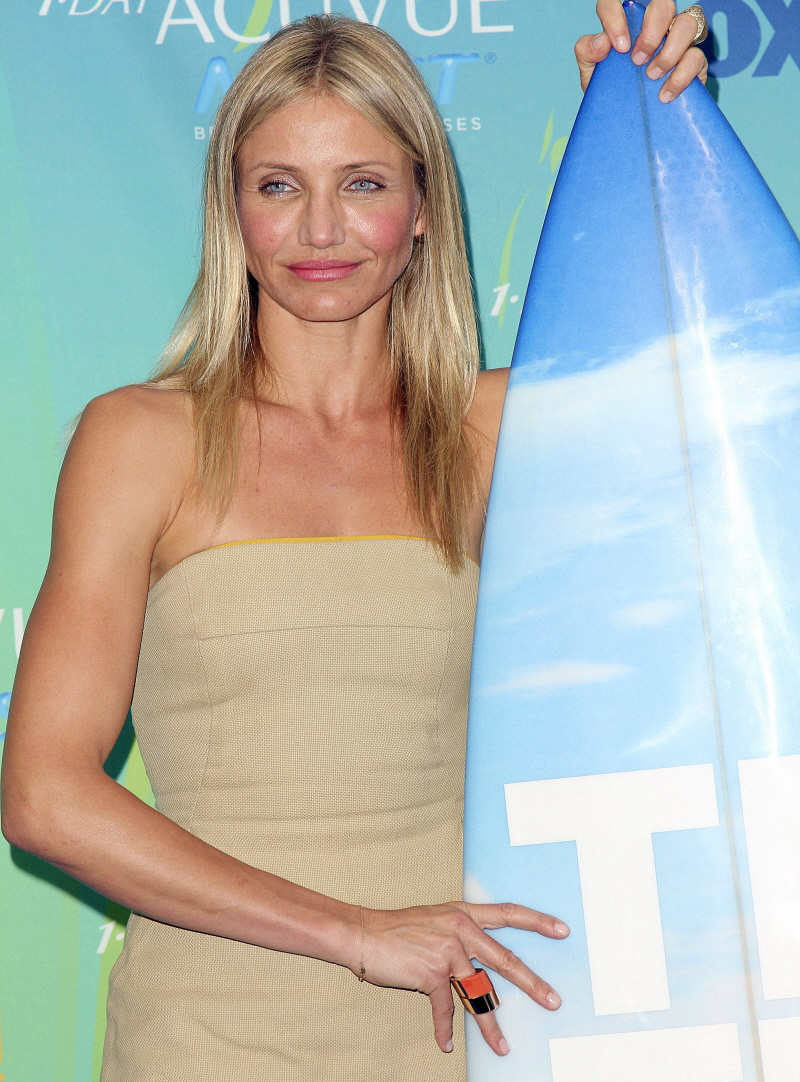 Ever since Cameron Diaz and Alex Rodriguez ended things for good, the tabloids have been desperate for Camy to hook up with someone juicy, like she's That Girl. Camy isn't That Girl! She's not all about the high-profile hookups. She's not Jennifer Lopez, she's not Jennifer Aniston. Camy doesn't do "rollouts" of her relationships for PR – it's one of the things I like about her. Anyway, a few weeks ago the tabs claimed that Camy was all over Jude Law, a potential union that I was all for – they would make so much sense together! But then the rumors started flying around that Camy and P. Diddy were happening – something which I fear is true, but I hope it isn't serious. Now the tabloids have some new lovers awaiting Camy… first up, Ryan Phillippe. EW.
Cameron Diaz is wasting no time crying over her split from Alex Rodriguez. The 39-year-old actress has moved on – to hottie Ryan Phillippe! Cameron was spotted getting close to Ryan, 37, at a SiriusXM event in NYC on October 18, and a friend says they got along so well, Cameron thinks he might be The One!

"Cameron and Ryan are getting to know one another," the firend says. "She wants to settle down, and she likes that he's a single dad so she's open to the idea of seeing where things with him go."
[From In Touch Weekly, print edition]
Who would you rather, P. Diddy or Ryan Phillippe? I think I would rather set fire to my vagina than choose either of them, but if you're really forcing me into this, I'd say Ryan over Diddy. But just barely – both dudes are pretty gross. Plus, I thinK Ryan generally goes for much younger ladies, so I doubt anything is happening with Camy other than Ryan getting his ego inflated.
But! There's also this report from Star, claiming that Camy has once again found her way into Leo DiCaprio's drawers:
Leonardo DiCaprio, 37, set off major sparks with his old pal Cameron Diaz at the LACMA Art+Film Gala in LA on November 5. Newly single Diaz, who reportedly first hooked up with Leo in 2009, is reportedly having another fun little fling with Leo, Star has learned.

"Every time Leo was pulled away to talk to someone else, he's keep his eye on her," reveals a source at the black tie event, which honored Leo's J. Edgar director, Clint Eastwood.

"Cam even blew him a kiss!" Is it a love match? Not quite. "She's made it clear," says a source, "That she and Leo agree they're better as just friends."
[From Star Magazine, print edition]
I'll buy that Leo and Camy could be f–k buddies. Couldn't you? They seem like birds of a feather, too similar to actually be in a relationship together, but so much alike that they enjoy the same activities – partying and screwing. So, who would you rather: Jude Law or Leonardo? I'd pick Jude, honestly. I know Jude could get me pregnant just be looking at me, but I'd rather listen to his accent and see his pretty face, rather than Leo's rat eyes and dull monotone. I'm so not Camy. I would love to advise her on her love life, though.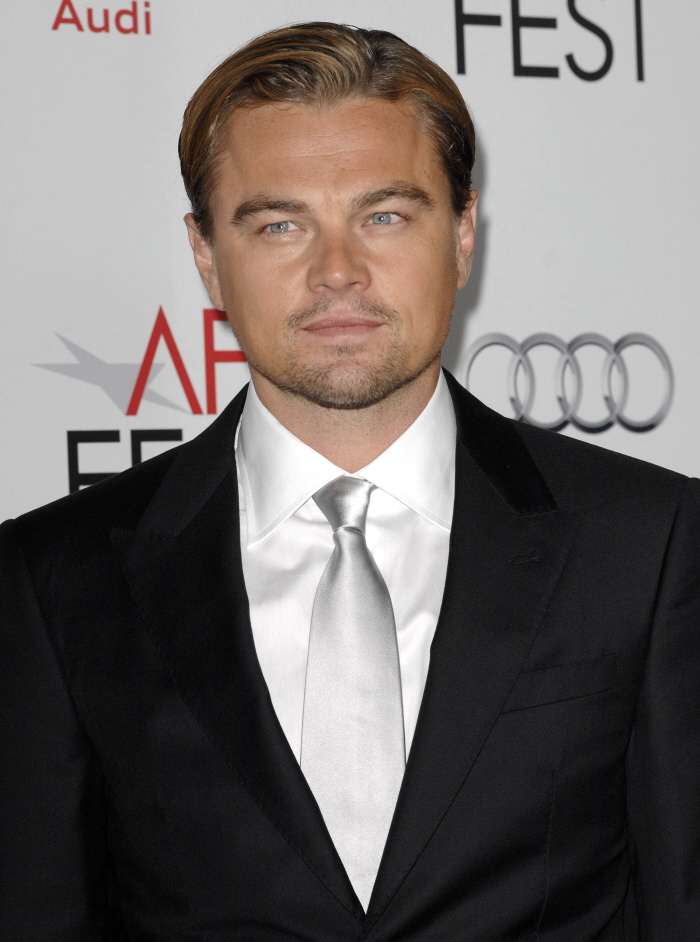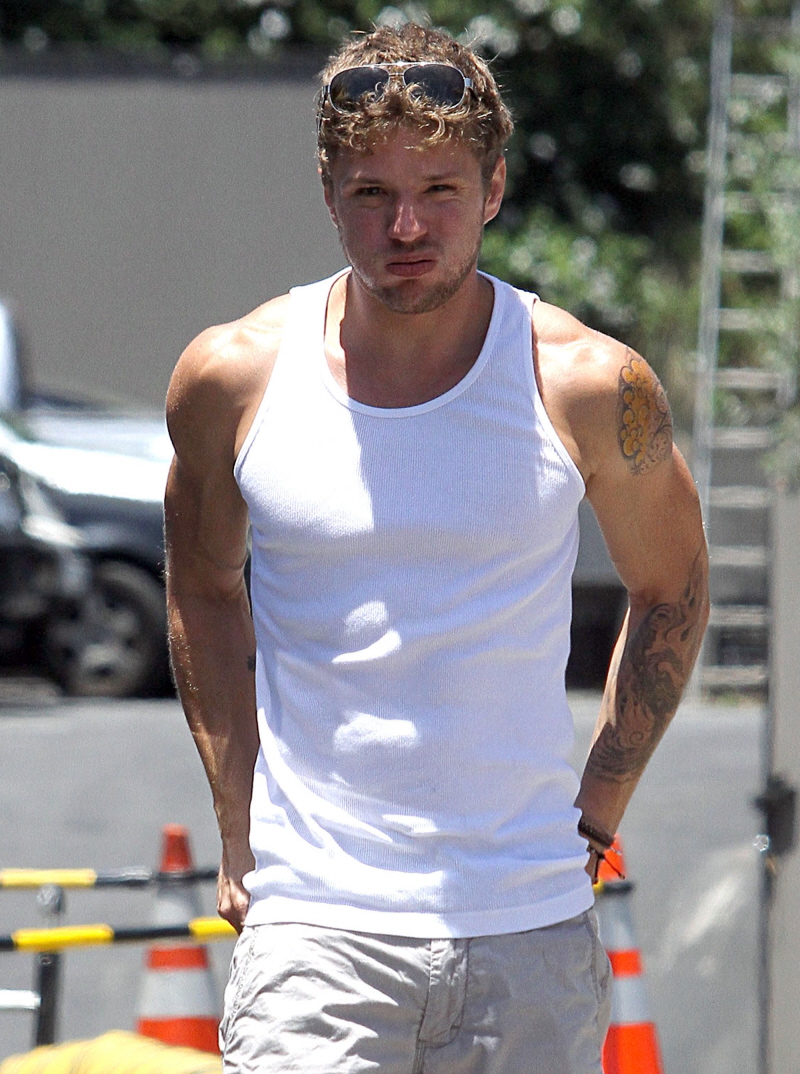 Photos courtesy of Fame.