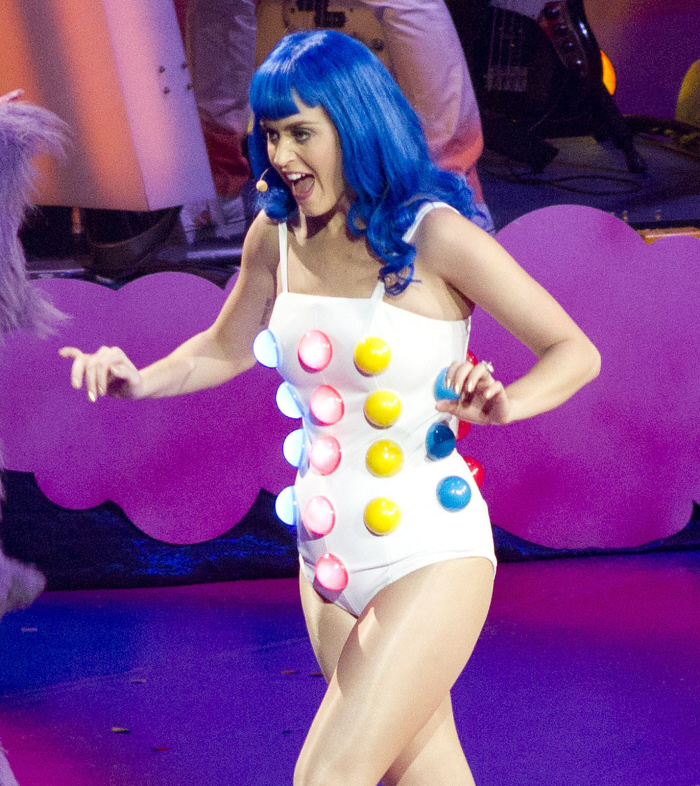 Yesterday, Agent Bedhead discussed the new reports that Katy Perry and Russell Brand are either trying for a baby soon, or that Katy might already be pregnant. A few nights ago, Katy performed at Madison Square Garden, and everyone is still talking about how she looked slightly thicker in her mid-section – the photos of Katy in the blue wig are from that performance, and you can see more pics here. Anyway, Katy's rep denies that Katy has a gut full of anything but pizza BUT Katy is also announcing that she's going to take a year off.
Katy Perry is taking time off to "work on her family," sources say. The pop star will rap up her 122-show "California Dreams" tour next week, and she informed her managers that after that, she'll take a year off to spend time with husband Russell Brand and to start a family.

Perry told fans at her Madison Square Garden concert Wednesday that she's not pregnant but was bloated from too much "New York City pizza."

She partied at Provocateur after the concert with her crew.
[From Page Six]
I tend to think that there are only two possibilities: either she is pregnant now (or will be very soon), or she and Brand are having serious problems, and Katy is making the effort to work on their marriage. I can believe both of those theories simultaneously, by the way. I think Katy may try to "fix" her marriage by getting knocked up, even though she might not really think having a baby is the best thing for her career.
And where is Russell Brand in all of this? Well, this week's In Touch claims that while Katy has been endlessly touring, Brand has been growing closer and closer to his "friend" Sadie Turner, that blonde who he's photographed with often. Sadie and Rusty have been friends for seven years, apparently, and they go out to clubs and parties together, and, you know, they're probably boning. So… is Katy taking time off to work on her marriage with Rusty, or can it not be salvaged at this point, not even with a band-aid baby?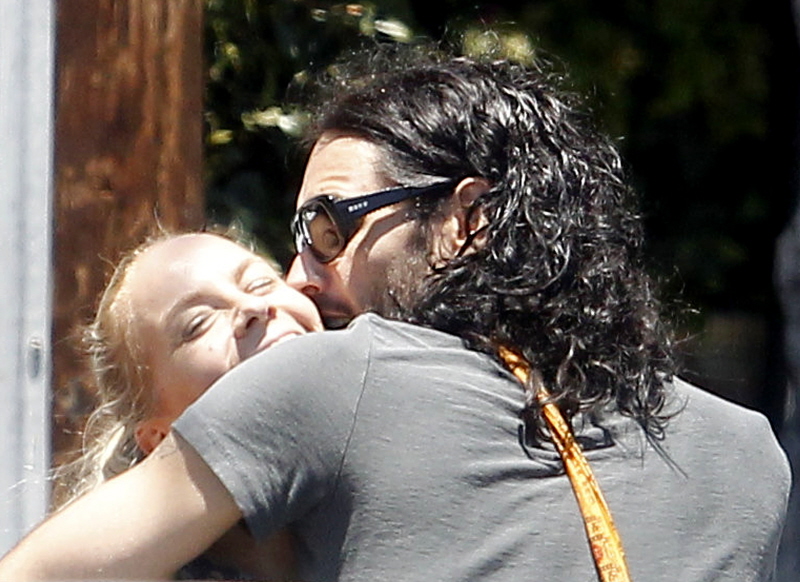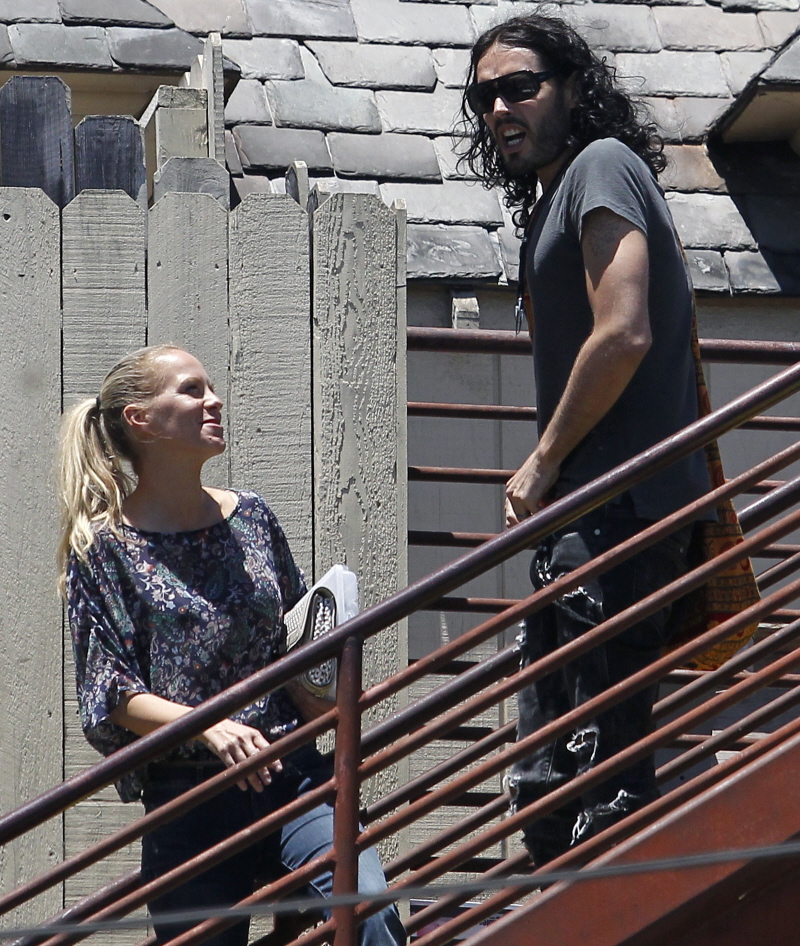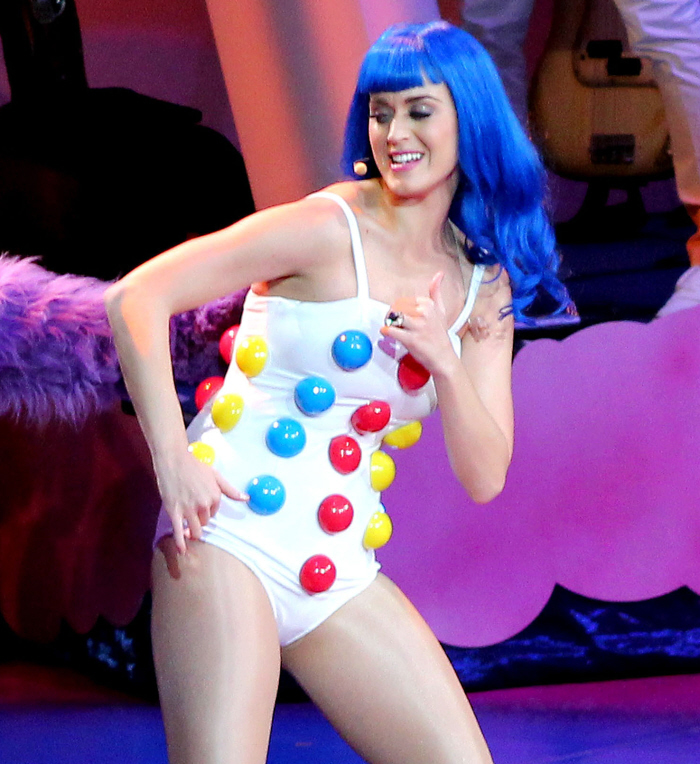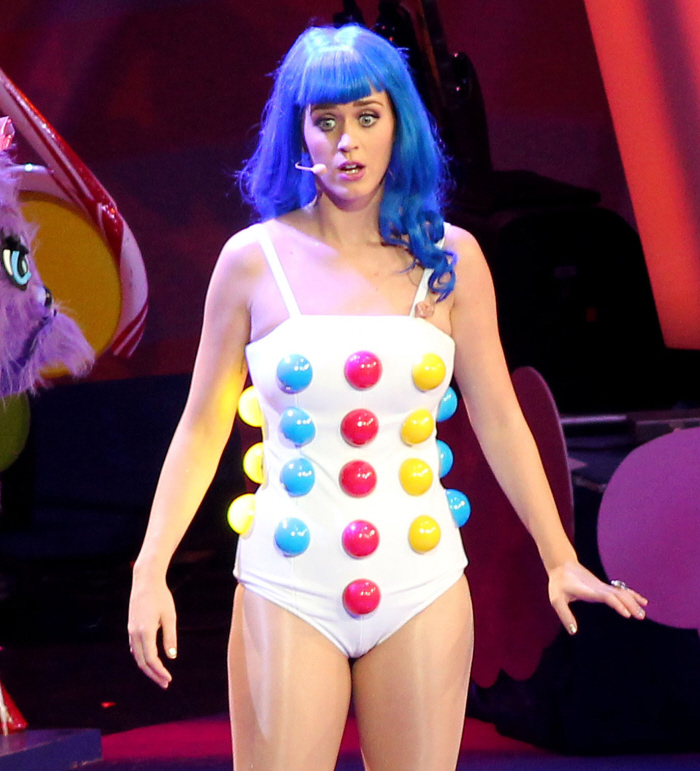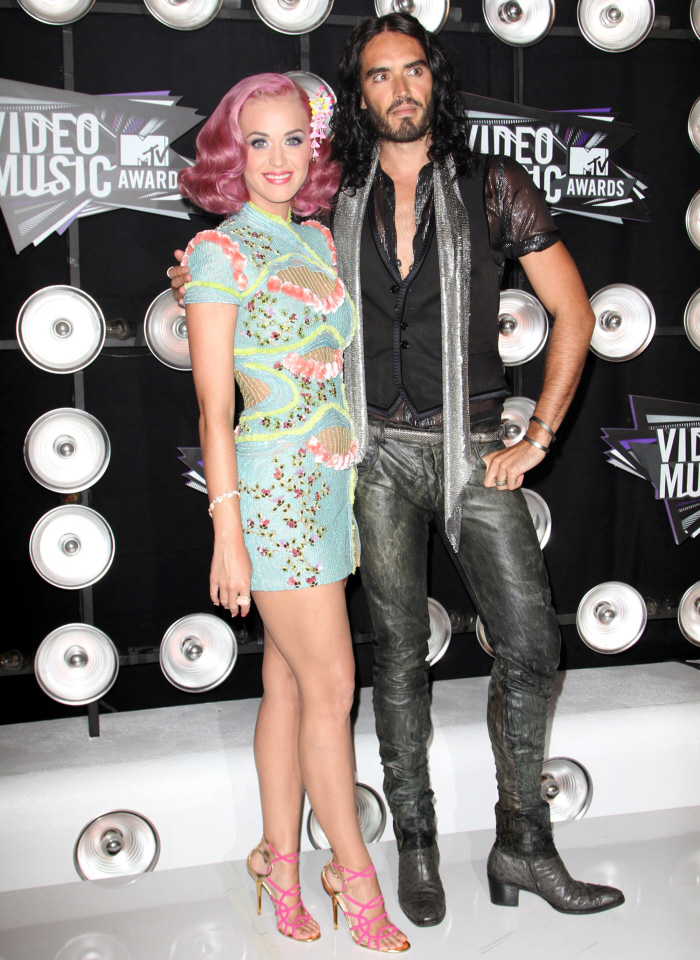 Photos courtesy of Fame & WENN.