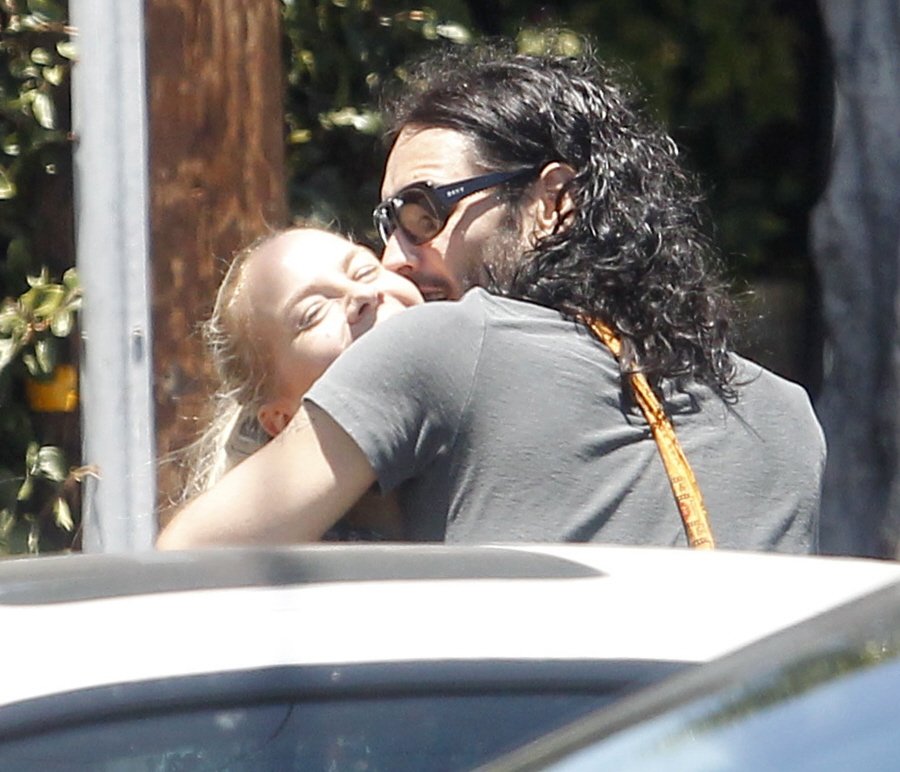 Over the weekend, Bedhead, CB and I were chatting about this story on Radar – it featured a photo of Russell Brand walking along some street with his arm wrapped around a woman. Rusty was kissing this woman's head, and it all looked rather intimate and sweet… until you think, "Hey, isn't he married? To Katy Perry?" Well, we just got some of the photos of Rusty and this chick, and it still looks… suspicious. The girl's name is Sadie Turner, and apparently, Sadie and Rusty have been friends for a while. British sources even say that she's one of Brand's old rehab buddies… meaning that she's clean now, I guess. Look, I'm not saying men and women can't be friends, and I'm not saying that a married man can't put his arm around a woman other than his wife. I'm just saying… if this was your husband, would you be pissed? Peeved? Hiring an attorney?
While his wife Katy Perry was performing a show in Kansas City on her California Dreams Tour on Wednesday night, Russell Brand was keeping busy in Los Angeles getting cozy with another woman — who RadarOnline.com has identified as Sadie Turner.

In the images, Brand is seen with his arms around the beautiful and causally clad blonde, walking down a tree lined street in Los Angeles.

Both Brand and Turner, who sources tell RadarOnline.com have known each other for years, have huge smiles splashed across their face and at one point, the Get Him To The Greek actor plants a kiss on her head.

Brand, 36, and Perry, 26, were married on October 23, 2010, in Rajasthan, India, during a Hindu-themed ceremony.
[From Radar]
It's probably nothing. Nothing, right? Just two friends, being friendly and affectionate. It's not like Russell Brand has several "Shagger of the Year" trophies at home. It's not like his marriage is based on the idea that he simply wanted to see what a committed, monogamous relationship was like for a change, and that this "husband" persona will be outgrown as well. It's not like there are constant rumors about how Rusty and Katy spend months apart, how they'll divorce by the end of the year, or how they were already in couples counseling just months into their marriage. It's nothing.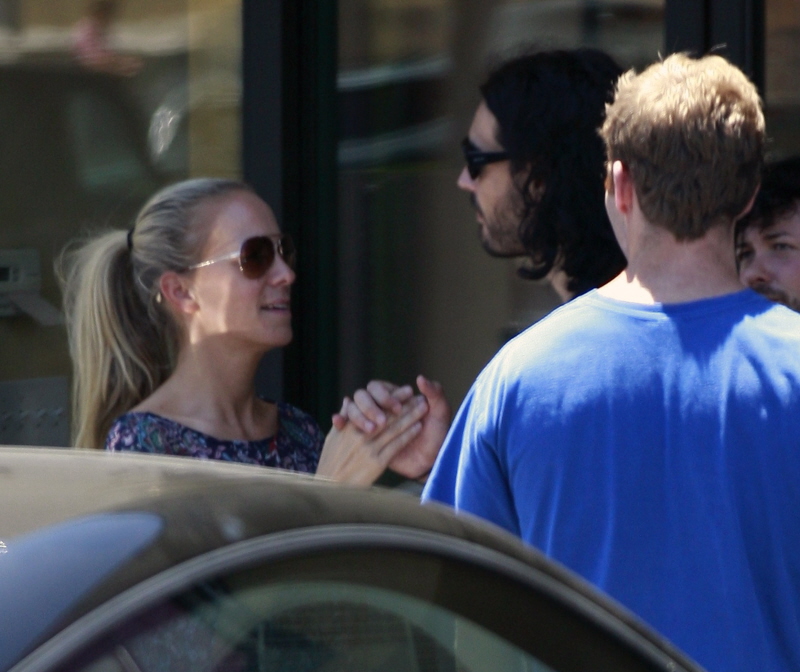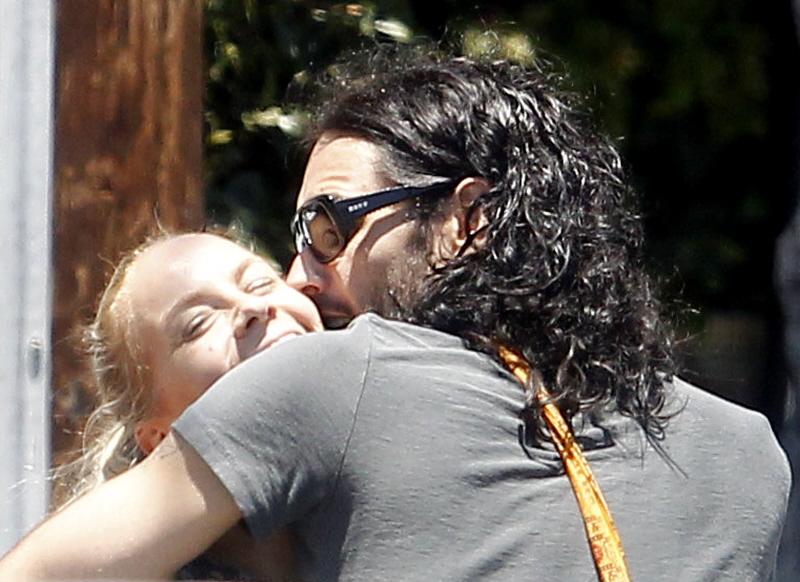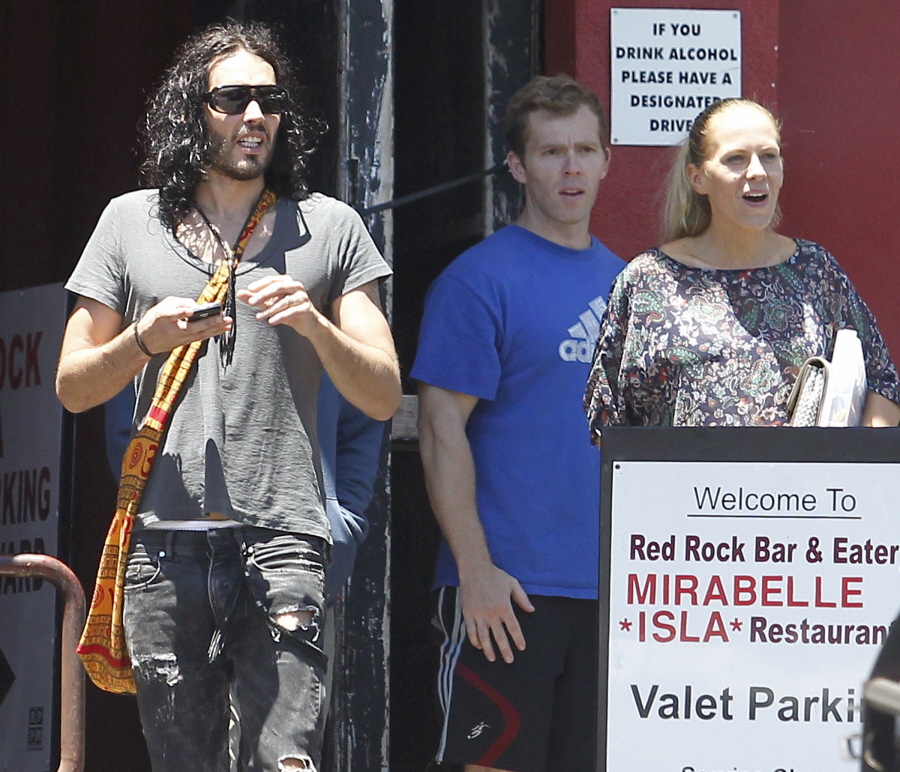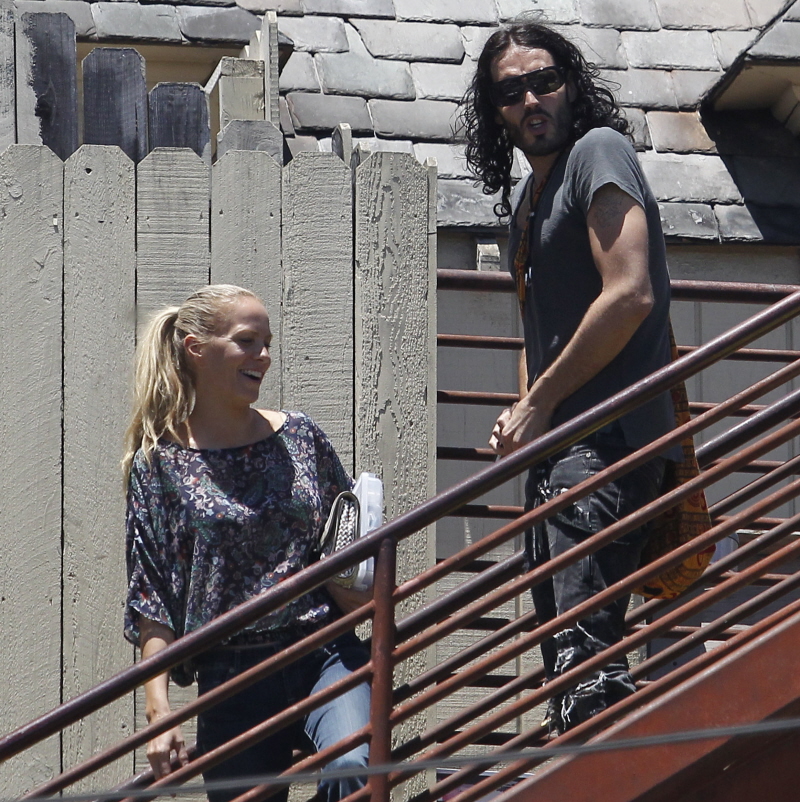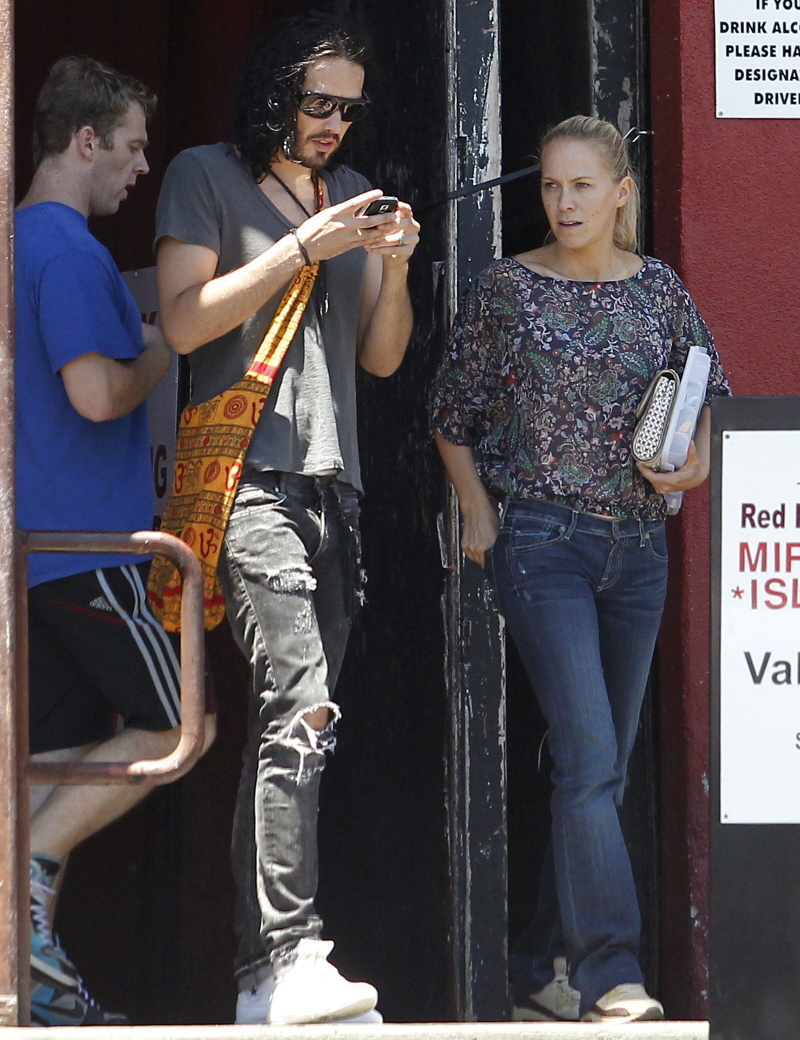 Photos courtesy of Fame.