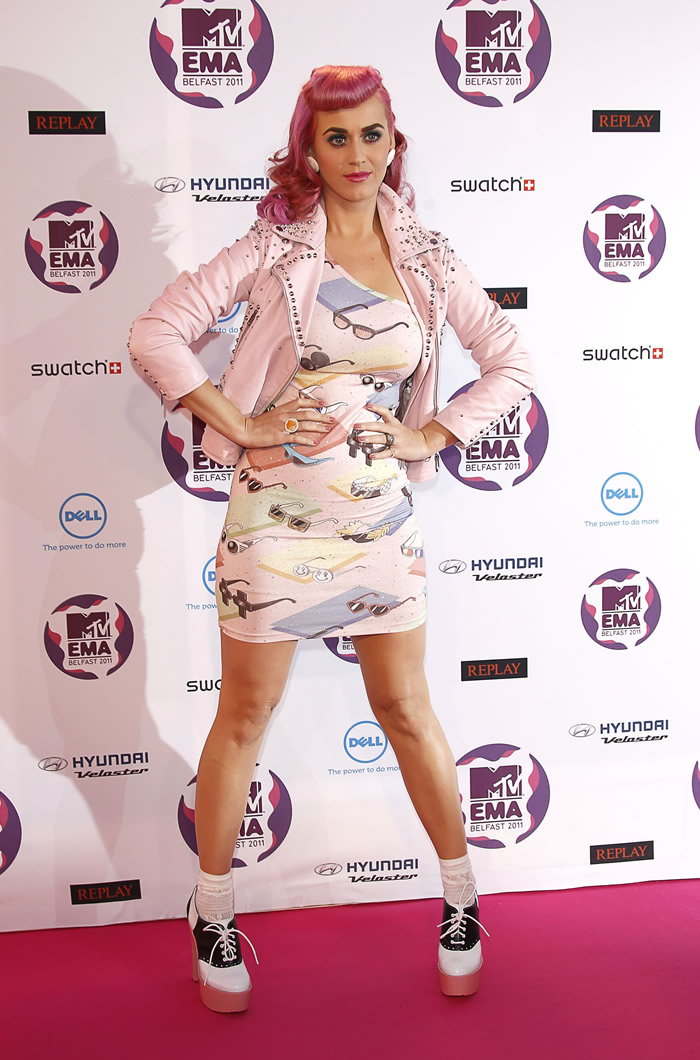 Katy Perry wants babies, y'all. Of course, it was only a few months ago (in September) when Katy pulled a baby bait-and-switch on Russell Brand by saying that she wanted kids "in the very far future," and now it seems that Katy's tune has changed yet again. While she's not exactly raving about getting pregnant right this second (although some gossip sites would have you believe that she's looking pretty knocked up already), Katy is talking about the possibility of gestation in more generous terms than usual. It's all a ruse, probably, and an attempt to counteract all of those persistent split rumors that won't stop until they get it right.
So how exactly does one of the most overrated pop stars in the world deal with the fact that one's husband has ceased wearing his wedding ring in public? Oh, that's easy. Just start raving about babies because, you know, that's the easiest way to save a failing marriage. Eyeroll.
Picture your parents. Okay, now picture your parents as Katy Perry and Russell Brand.

Impossible, right? They're just way too cool.

And yet before long, someone may very well be calling pink-haired Katy
and her irreverent British hubby Mom and Dad.

Appearing on The Ellen DeGeneres Show this past week, the "I Kissed a
Girl" songbird was asked if she'd like a family.

"Yeah, I would love to have children," Katy, who turned 27 on Oct. 25, replied.

"I think that's one of the reasons you get married, especially to the
person that you marry," she added. "You think, 'That person is going
to be a good partner, a good parent.' "

Russell, of course, has already gone on the record to say, "I would
one day like to become a father," so they're clearly on the same page.

And it looks as if – provided all goes well – Katy and Russell won't
stop at one child. When Ellen asked if she wants "a lot of kids," Katy
quipped, "If it doesn't hurt the first time… I'll keep popping them
out."

What kind of parents will the unconventional couple turn out to be?

"Oh, my God, I think they'll be outrageously fun, out-of-the-box
parents," Debbie Gibson, who appears in Katy's "Last Friday Night"
video, tells OK!. "But I think both of them, while they do have a
sense of fun, they're really grounded, solid people, and I think
that's great. Having met both of them, I totally get why they're
together, and I love it.

"I imagine the two of them will always be very childlike, so I can't
see them being too rigid. It's going to be a fun-loving household."
[From OK!]
Did anyone else read Russell's hopeful statement about someday becoming a father and wonder whether he's not already a father without even knowing it? I mean, the guy used to sleep with 90 women per month. At this point, it's almost statistically impossible that not even one of his boys has succeeded in infiltrating an ovum. Then again, most of us were collectively surprised when Hugh Grant became a father for the first time at age 51, and Kaiser was right on with her surprise that Hugh hadn't yet had a vasectomy. So maybe it is possible that Russell's sperm has been, uh, saving itself for Katy. Ugh. I still think she's only saying that she wants a ton of kids in an attempt to stop the rumors of her marriage's demise.
Incidentally, Katy is quite good at faking many things. For instance, she sort of flubbed playing the recorder on "GMA," but several YouTube commenters mention that Katy routinely performs this stunt in concert. If this really is a joke, it's about as funny as Russell's lame Candian entry joke from a few months back.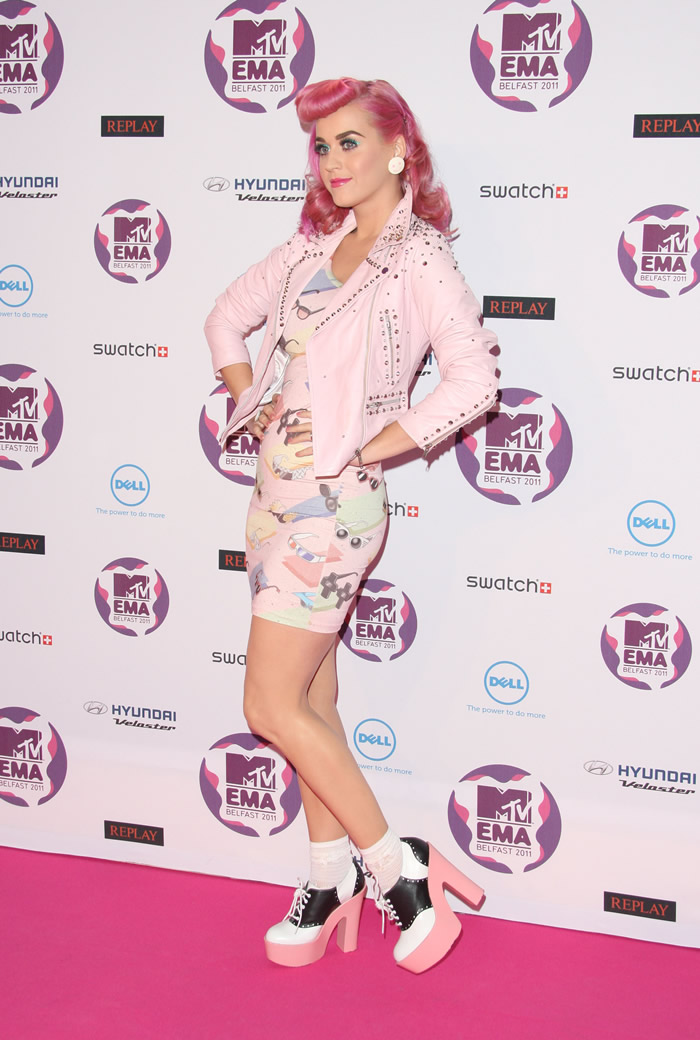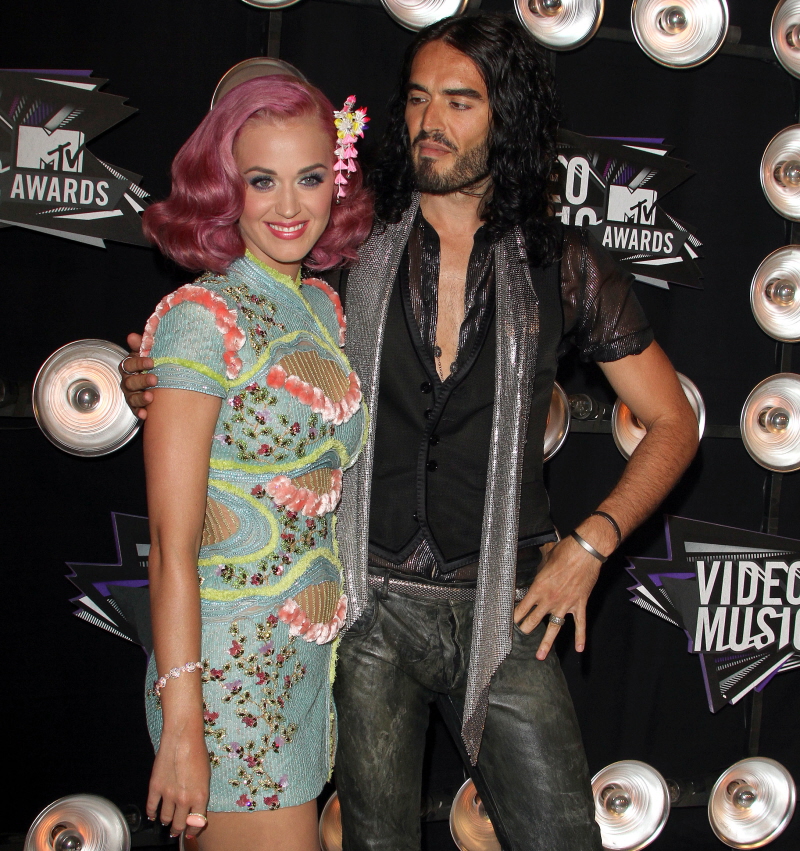 Photos courtesy of Fame and WENN