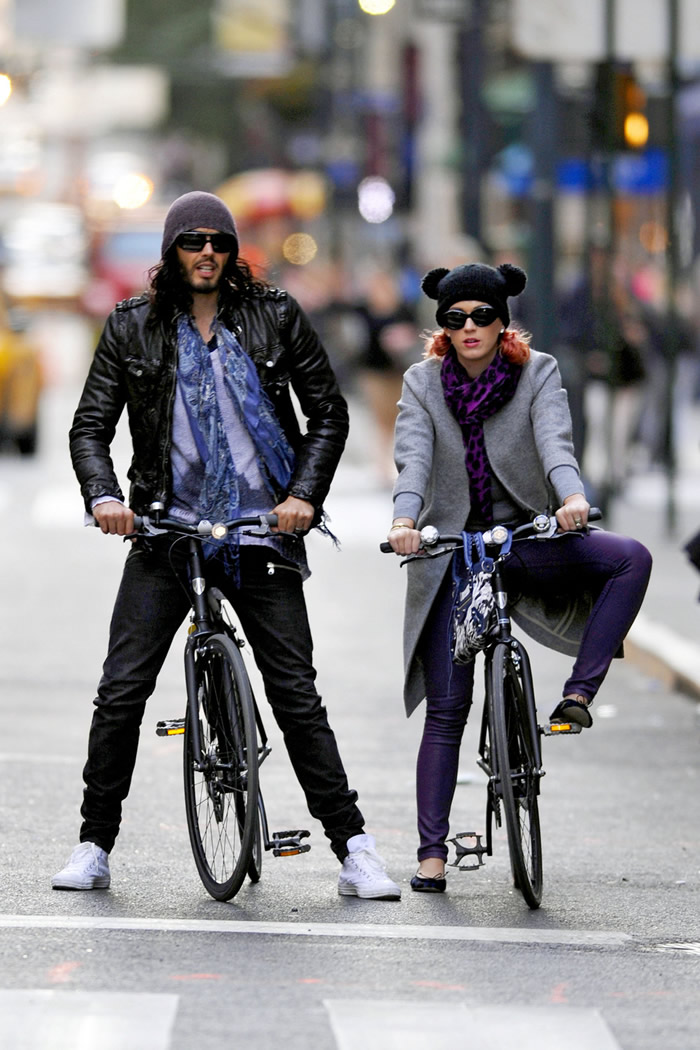 Well, Katy Perry and Russell Brand have somehow made it through one year of marriage without splitting, but that's not really saying much considering that the couple very seldom co-exists in the same geographic location. She's in the midst of a world tour, and he's working on film sets. For now, that's apparently okay for both of them.
Like I've said before — if these two ever start residing together in the same city on a regular basis instead of catching an occasional day together once per month, then they'll sink or swim as a couple. You know, unless Russell continues to get affectionate with chicks and then accidentally on purpose shags some of them, which is completely possible too. Anyway, the couple continues to dismiss rumors of a split, and their publicists are also working overtime to let us know that everything is absolultely great in Brand-Perryland.
In addition, Katy and Russell aren't above providing the public with occasional photo op together either. On Oct. 22, the two went for a romantic bike ride in New York City … only it didn't look so romantic, really. Then again, it's difficult to grope each other while riding separate bicycles. Perhaps that was part of the plan?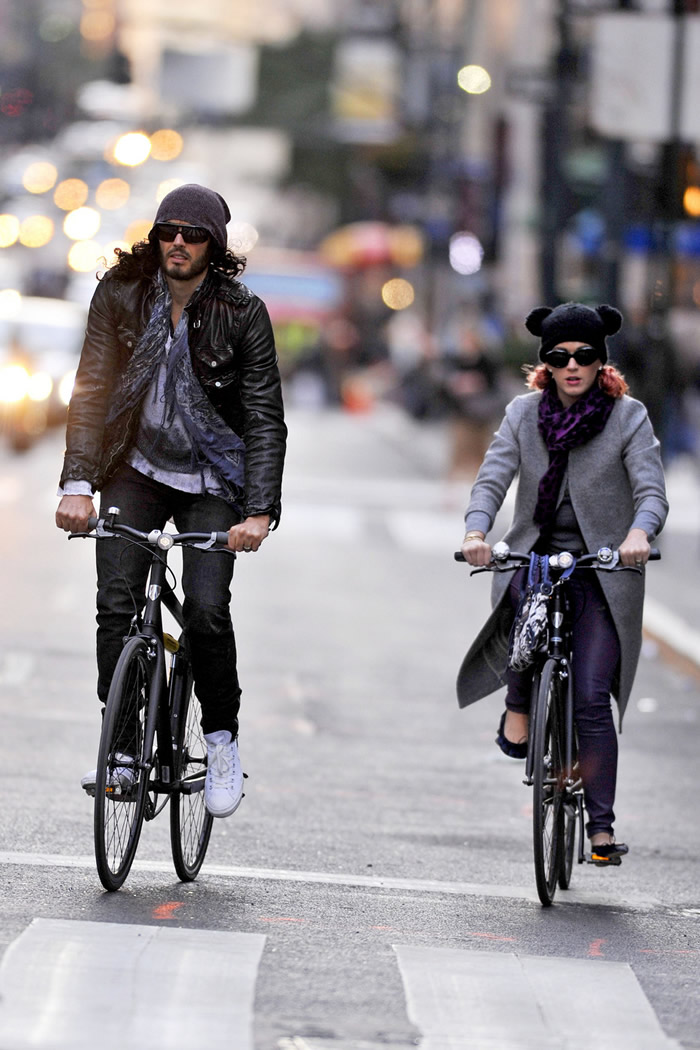 The next day was Katy and Russell's one-year wedding anniversary, but she was nowhere to be found (and had likely jetted off for her next concert date). Instead, Russell walked the streets of NYC alone; he was very conspicuously missing his wedding ring.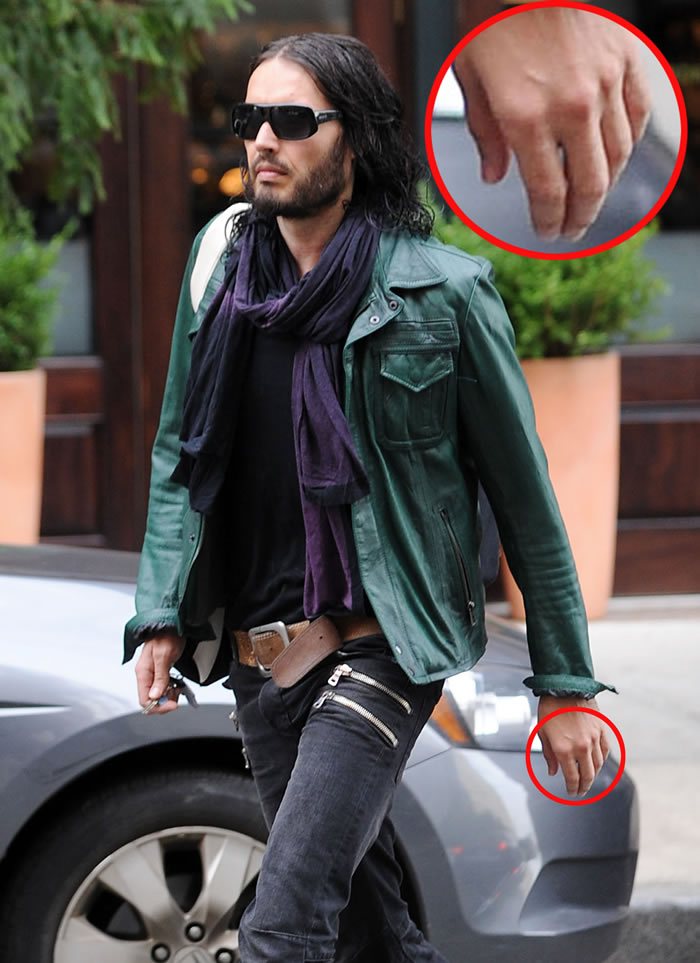 Although, Russell did hide the incriminating ringless hand inside a pocket once he noticed the photogs.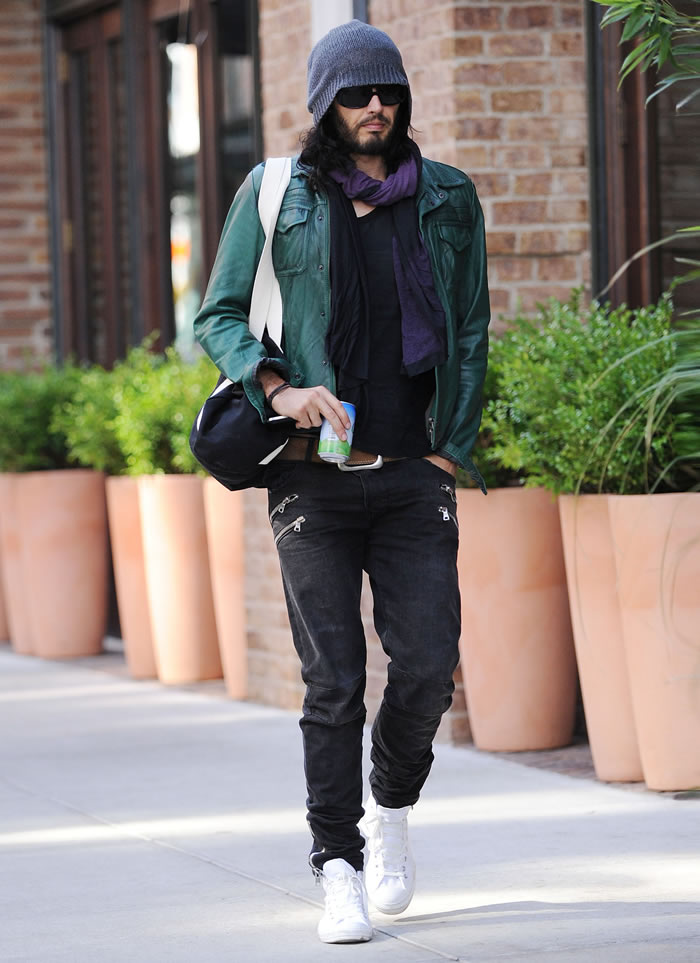 So it comes to absolutely no one's surprise that talk of trouble between Katy and Russell continues. This time, In Touch has heard from a mutual friend who alleges that Katy and Russell are fighting over her wild BFF, Rihanna:
While Katy parties, Russell gets serious. Their lives are at odds: "He's a vegan who doesn't drink or smoke, which means he rarely goes out — and she's still young and wants to have fun," says a friend.

While Russell Brand is away, Katy Perry will play — with best friend Rihanna! According to a friend, Katy — who's on tour in Europe — secretly visited RiRi at her suite at London's Savoy hotel from 2 a.m. to 5 a.m. on October 14. Reformed junkie Russell, 36, was said to be livid when he found out via his wife's security staff. "He doesn't like Rihanna's influence on Katy," says the friend. "He's worried about their partying, and he had a huge fight with Katy about it." According to the friend, this latest episode comes hot on the heels of a wild all-night bender the two pop stars went on after opeing the Rick in Rio music festival in Rio de Janeiro in September. "Russell told her then that she needs to grow up and sort herself out," shares the friend.

And while Katy, 27, understands that her husband still struggles with his addiction demons, the friend adds Katy feels that she and Rihanna, 23, work so hard that they deserve to innocently meet for drinks. "We're friends and we're both kind of on this crazy roller coaster," Katy says of Rihanna.

But it looks like Russell strong-armed her into behaving — at least for now: She took his mom, Babs, to the theater the next evening for a girls' night out in London.
[From In Touch, print edition, November 7, 2011]
If this story is true, then I think Russell is crossing the line by not wanting her to hang out with Rihanna if all they're doing is having a few drinks togeher. Yes, RiRi is a mess and I do find it interesting that Rihanna didn't attend Katy and Russell's wedding (although she provided a somewhat work-related but still pretty lame excuse), so maybe Russell hasn't liked Rihanna for quite some time. Certainly, he was well aware when he got together with Katy that she and Rihanna were thick as thieves, so to speak. Just like he was already aware that Katy was much younger than him and also liked to drink and party too. In all fairness, he probably had no idea that his wife would get publicly wasted and brag about it in public at the MTV awards. So I guess maybe Russell does have a right to be irritated with Katy's behavior to a degree, but he still married a very immature girl and now has to either deal with it … or get the hell out.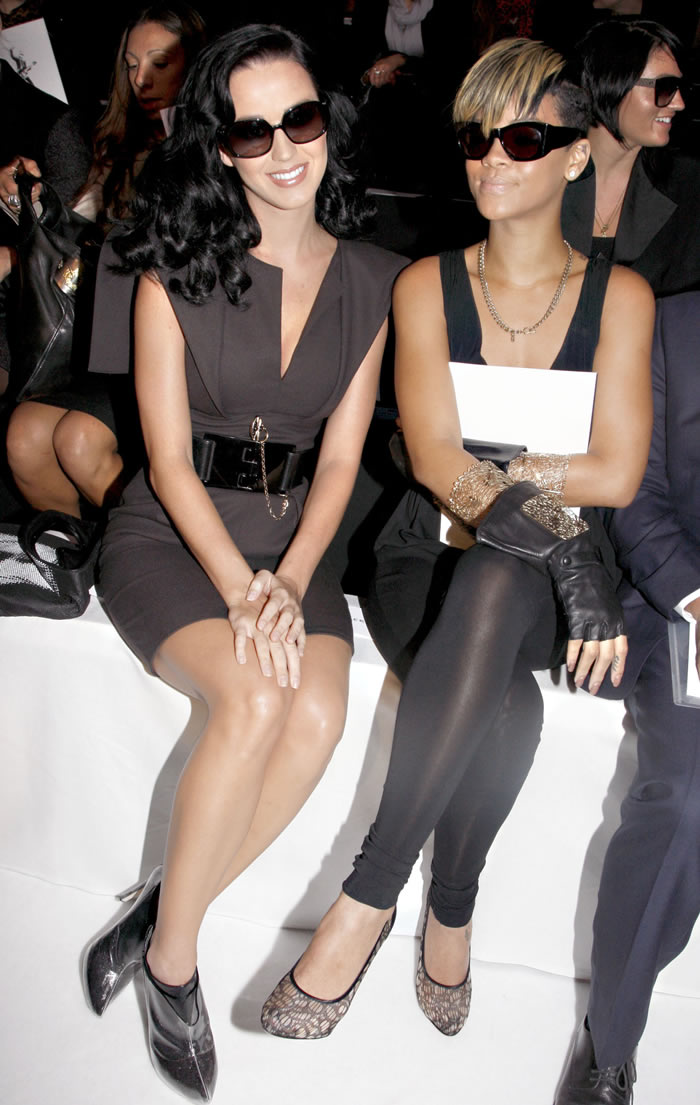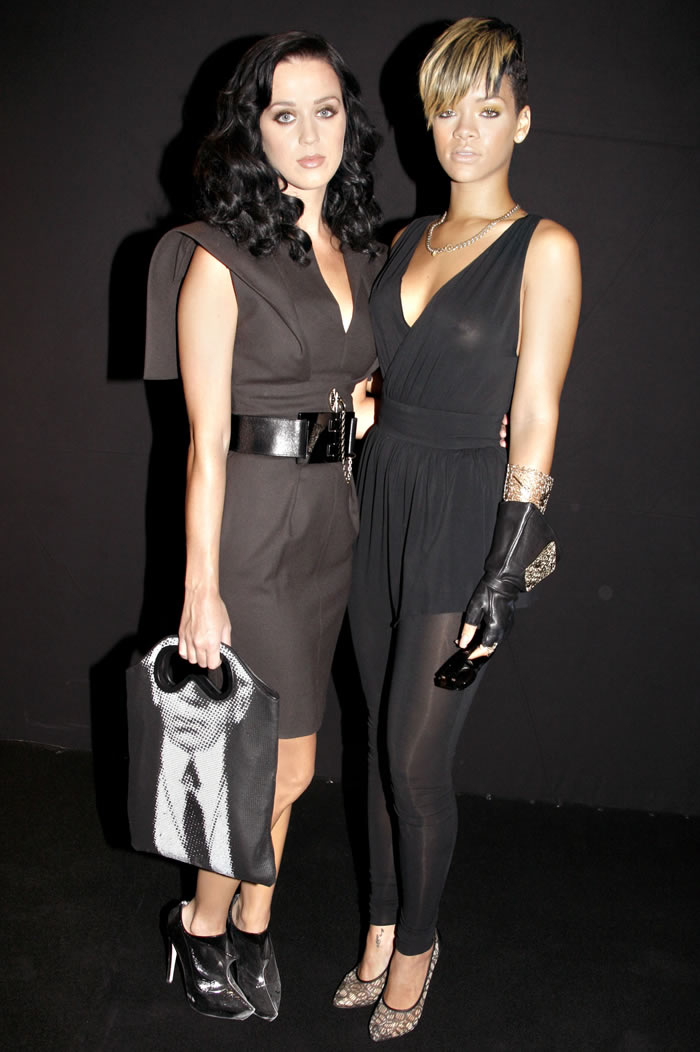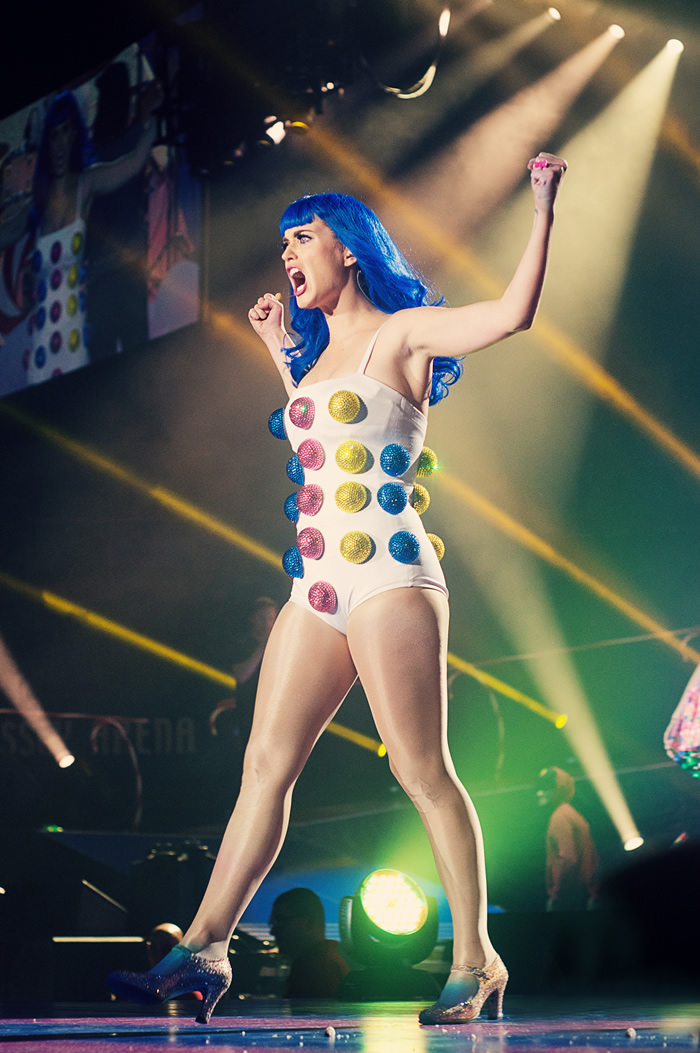 Photos courtesy of Pacific Coast News and Fame