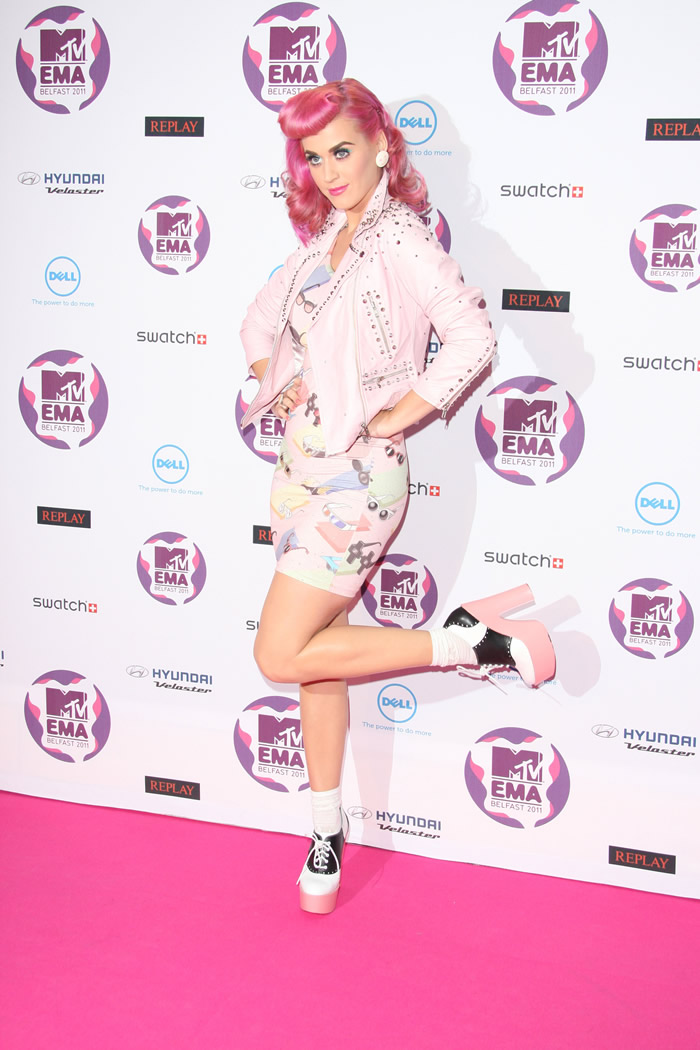 By now, you know the drill with Katy Perry and Russell Brand. The two have been married just over a year now, and their entire relationship has consisted of stolen weekends here and there as well as continual denials of a split and constant damage control on the part of their publicists. So of course, Katy and Russell spent 11/6 attending separate events on different continents. Katy attended the MTV Europe Music Awards 2011 (EMAs) in Belfast while Russell attended a Yahoo! Sports event in Los Angeles. At least he wore his wedding ring, unlike on their wedding anniversary, which he spent alone in NYC: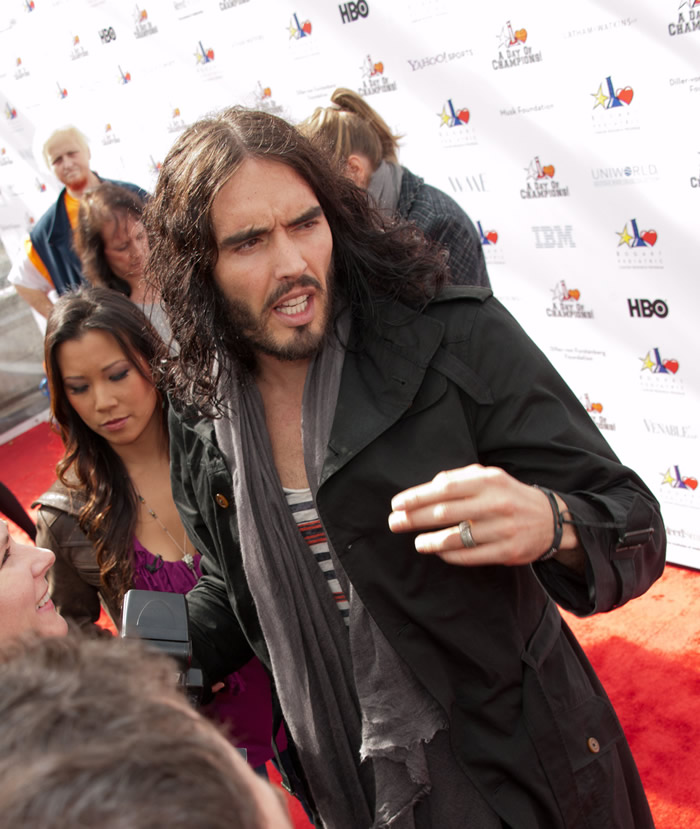 For appearance's sake, both of them are still playing nice with the in-laws though. Much like Katy spent time last month with Russell's mother, Russell's own date to last week's Friendly House gala lunchion (which honored him as "Man of the Year") was Katy's father, Keith Hudson: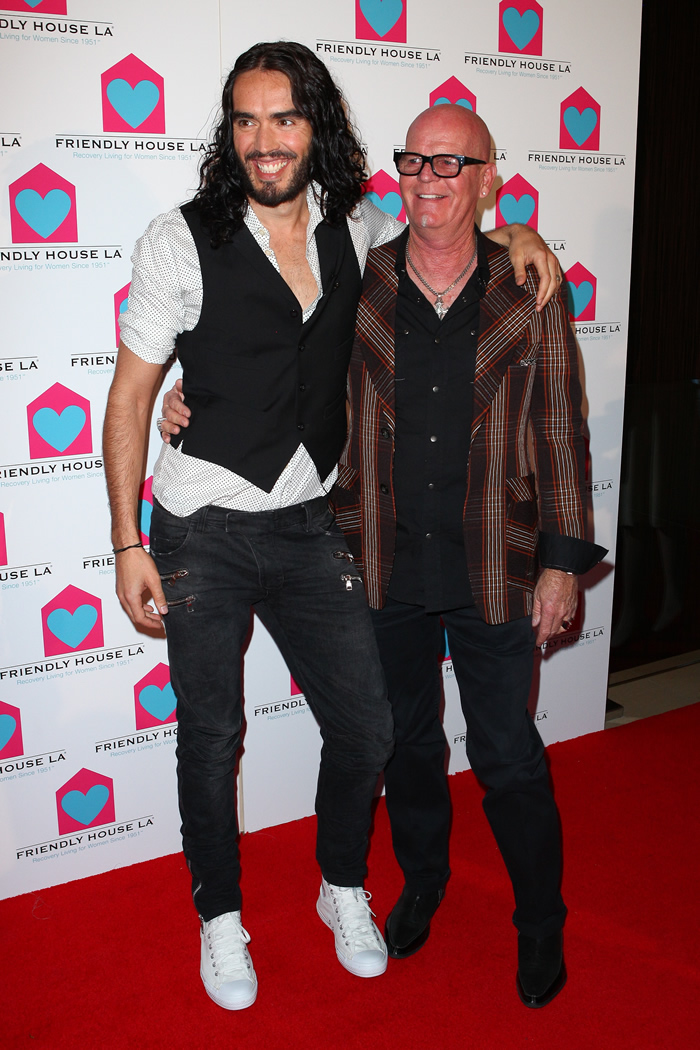 Meanwhile, Katy was photographed on 11/4 flashing her panties (from underneath a very unflattering ensemble) in Scotland: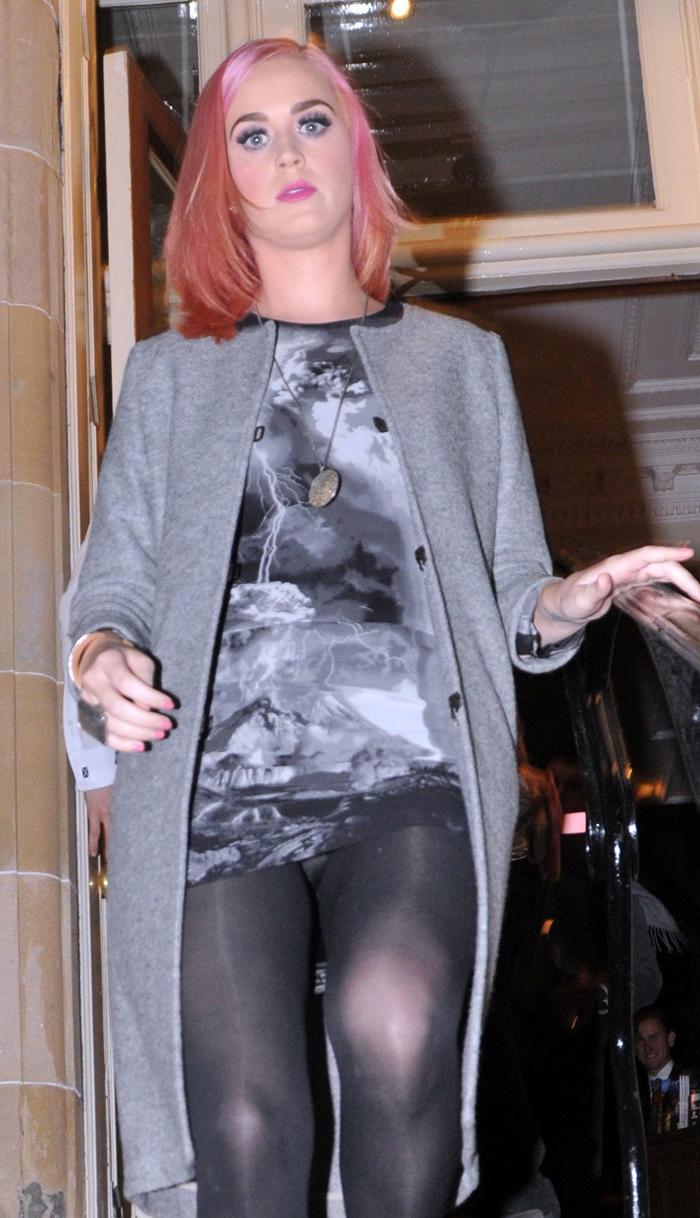 Still, it's rather obvious that the couple is having problems at least from a "spending time together" standpoint. While their recent (un)romantic bike ride in NYC was part of a weekend refresher for the couple, it's not very realistic to expect a marriage to hold together based upon a few days here and there. So allegedly, Katy and Russell are taking their marriage back to where it began; that is, the couple is heading back to India, where they became both engaged and married: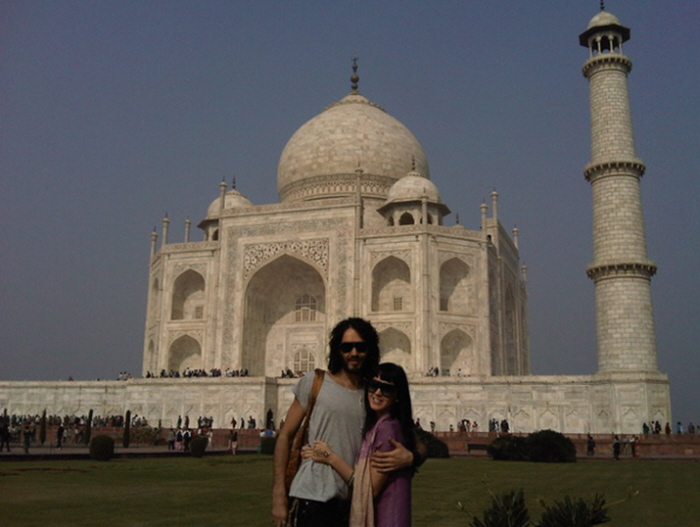 They've hardly been seen together in recent months, kept apart by busy work schedules, leading to speculation about the state of their marriage.

But Russell Brand and Katy Perry are reportedly planning a romantic trip back to where they tied the knot in a bid to spice up their relationship. The couple are said to be returning to India, where they got married in October last year.

According to a report in the Sunday Mirror comedy actor Russell has booked a holiday to the Aman New Dehli Hotel in the New Year to get their marriage back on track. The newspaper claims that Brand has booked a two-week stay in a pool-suite at the five-star hotel.

They have spent months apart due to their relentless work schedules. Russell has been working on back-to-back film projects since the summer while Katy has been traveling around the globe on her California Dreams tour.

Things have reportedly become so strained that friends have started to fear the worst for their relationship.

A source close to Katy revealed to the Sunday Mirror: "As part of Katy's birthday present last week Russell booked a trip to the Aman resort in New Delhi for New Year. Katy's schedule is jam-packed right until the end of the year. They plan to spend Christmas in Britain with Russell's mum and then fly to India on holiday. Russell and Katy have both agreed that the time they spend apart has been extremely tough and that they need to spend some quality time away together so that they can re-connect as a couple."

Last week they were spotted ­riding their bikes near their £1.68million pad in TriBeCa, New York – Katy's 27th birthday providing an excuse for her to take a break from touring to spend time with her husband.

It's said that the weekend in New York inspired the couple's trip away to India, making them realise how distant they'd become.

The luxurious Aman New Delhi is described on its website as "a contemporary oasis of sophisticated calm providing extensive recreation, meeting and leisure facilities."

A two-room pool suite costs just over £1,000-per-night, and other facilities at the hotel include three tennis courts, three squash courts, a pilates studio and a gym. The on-site spa offers a multitude of treatments, and there's a golf course to the north of the plush hotel.
[From Daily Mail]
Uh-oh. Who really knows whether this story is true, but if it is, then this really could be make or break time for the marriage. How on earth will they actually spend extended time together when they clearly have been living very separate lives during the entirety of their marriage? After a few days of "togetherness," maybe Katy will even grow so bored out of her skull that she'll get wasted again while Russell shakes his head at the silly girl he has married. If this trip really happens, then we may very well expect a divorce announcement shortly thereafter. This cannot possibly turn out well.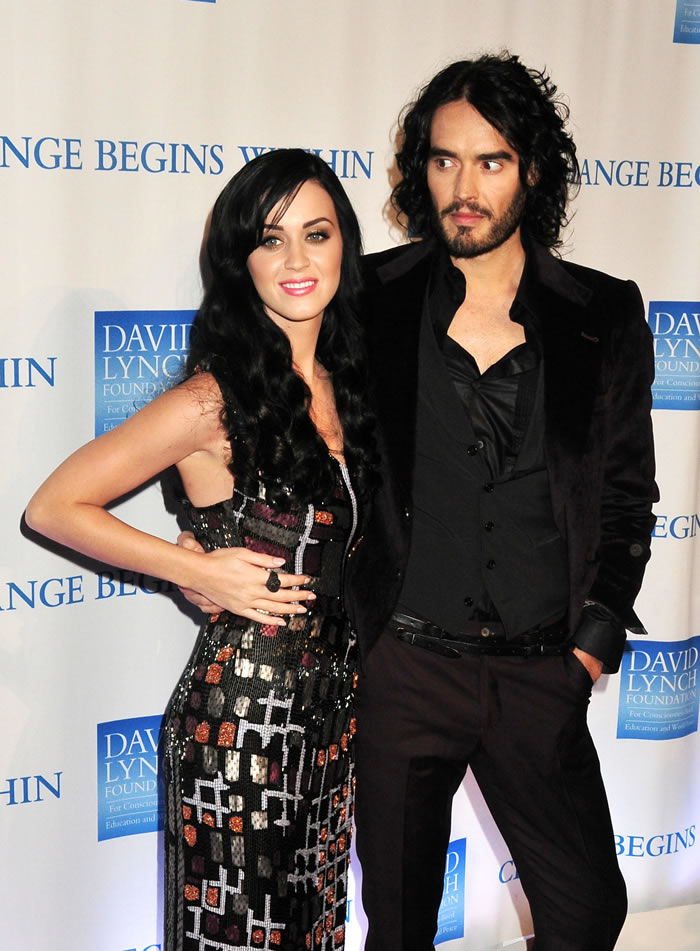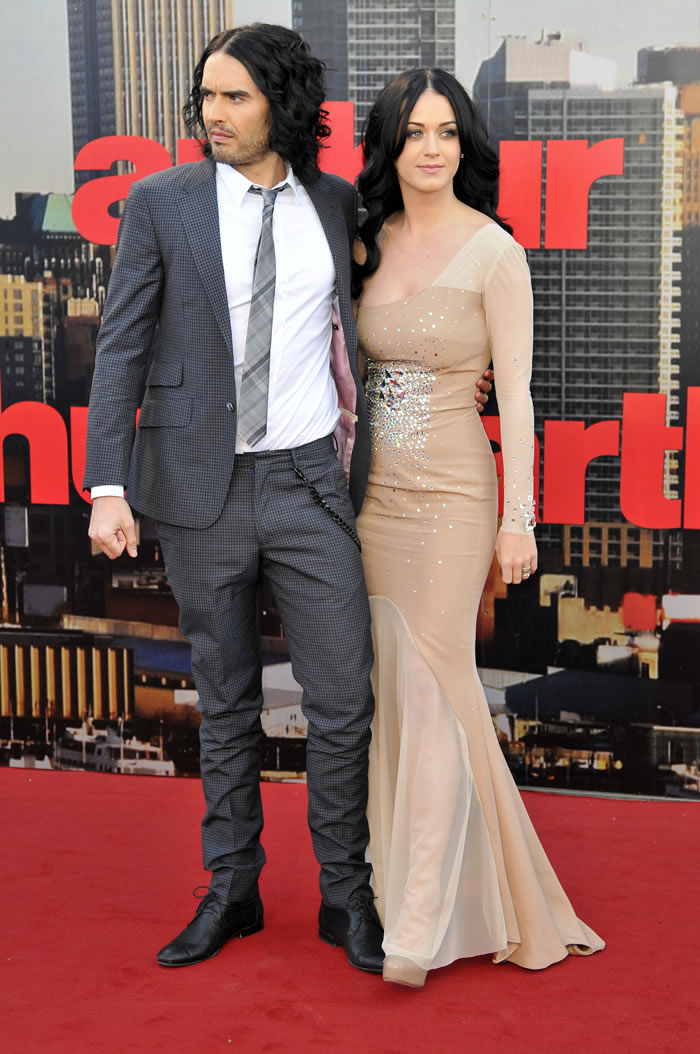 Photos courtesy of WENN, Fame, and Katy's Twitter