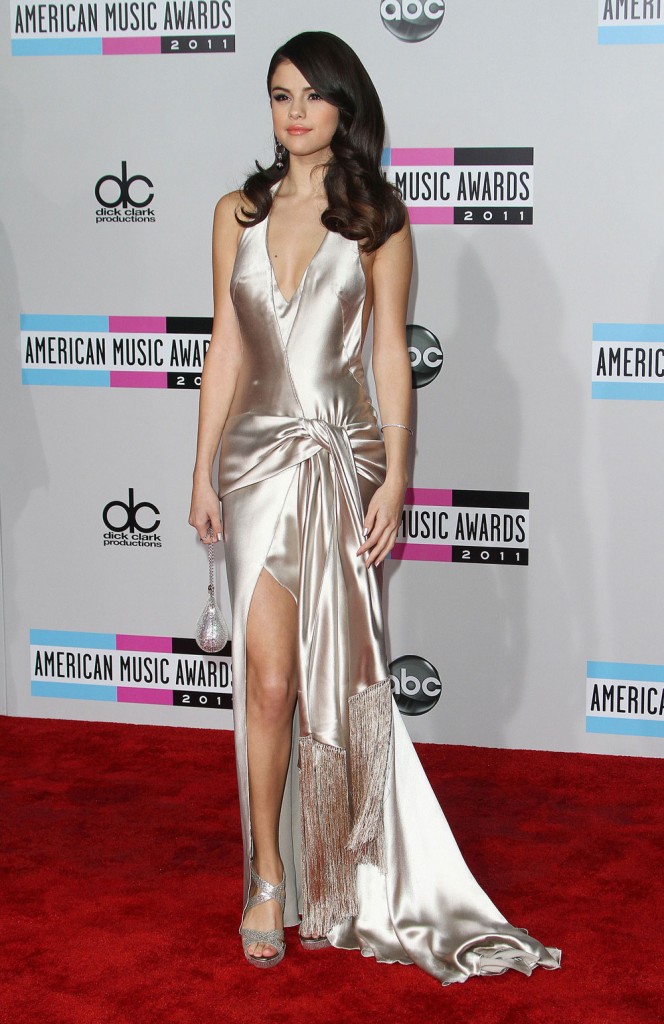 Selena Gomez, 19, went old school glam at the American Music Awards last night in silver satin Armani. She paired this stunning dress with Jimmy Choo heels that were a little too much, in my opinion. Gomez is vamping it up so much that she should have let this clingy dress with the deep neckline work its magic with some understated shoes. Still, her look is killer and I love her perfectly waved sideswept hair and elegant makeup. This is one glamorous, sophisticated look.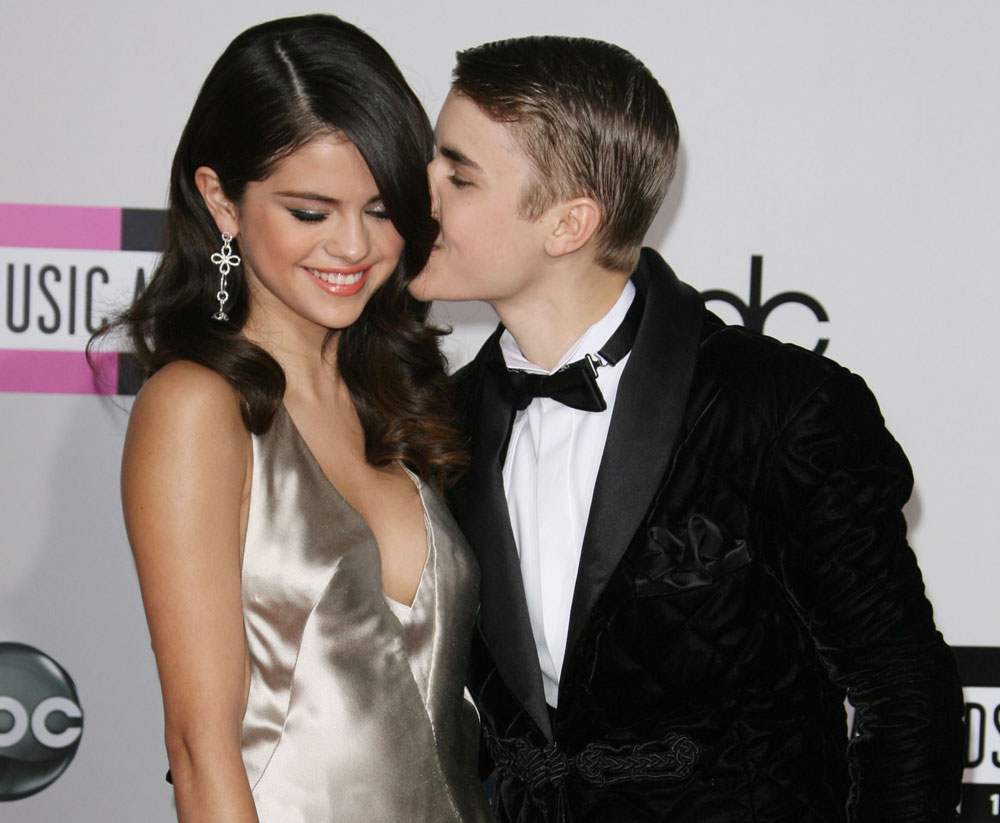 I can't say as much for Selena's date, her boyfriend widdle Justin Bieber. He looks like he overdid the pomade on his way to a meeting of the He-Man Woman Hater's Club. (He's Alfalfa and still plays the overeager boyfriend role.) Why is it that no matter what this kid does with his hair he still looks like a little twerp?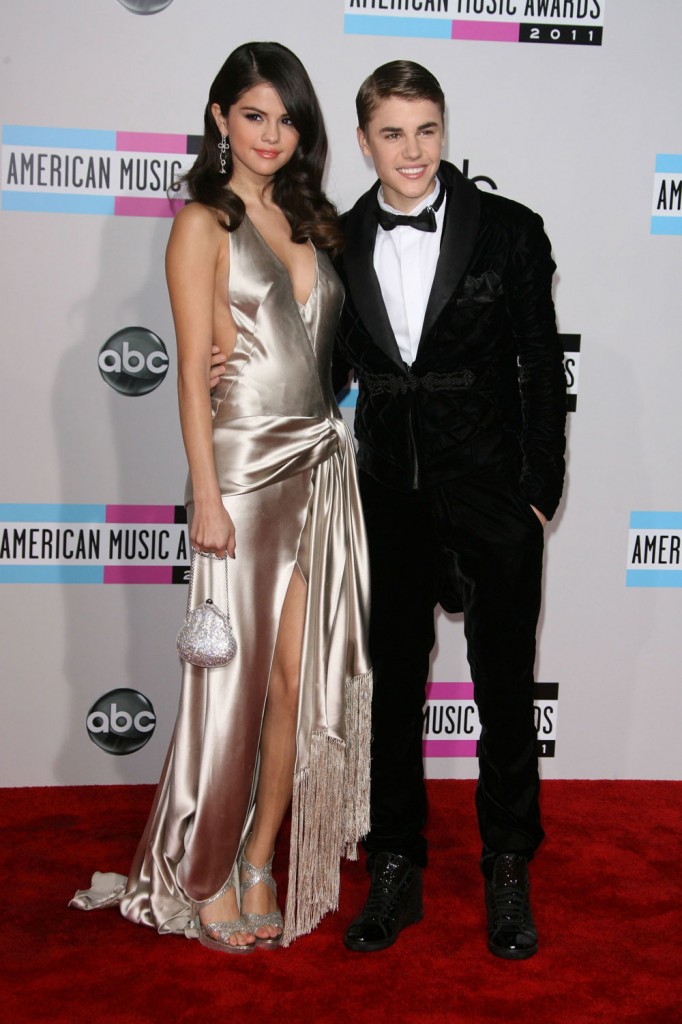 Bieber may have already taken a paternity test to put to rest a 20 year-old woman's claim that he fathered her four month-old son. Bieber's manager said last Thursday that his client was set to take the test the next day, Friday. Bieber's accuser, Mariah Yeater, claims that she had a quickie with Bieber in a bathroom following a concert in Los Angeles last fall. Yeater's story quickly fell apart when she was interviewed and seemed unable to remember basic details of that night. TMZ also uncovered texts in which Yeater stated that her baby was fathered by another man, an ex boyfriend. During her pregnancy she accused yet another man of fathering the baby. So it looks like the only woman for Justin is Selena. I would say "awww," but it still kind of creeps me out.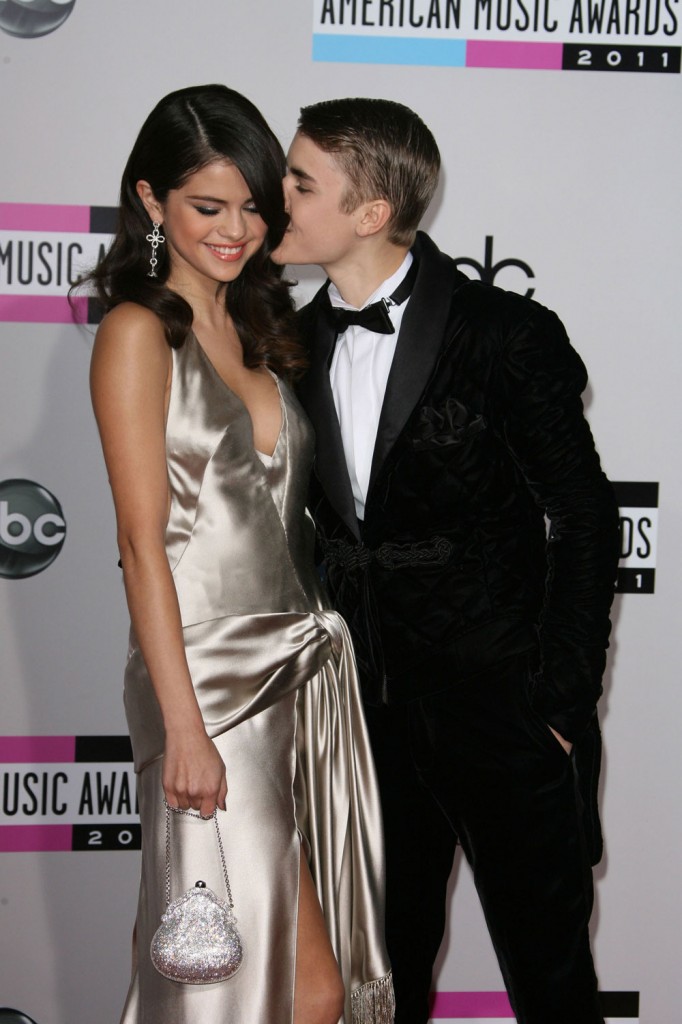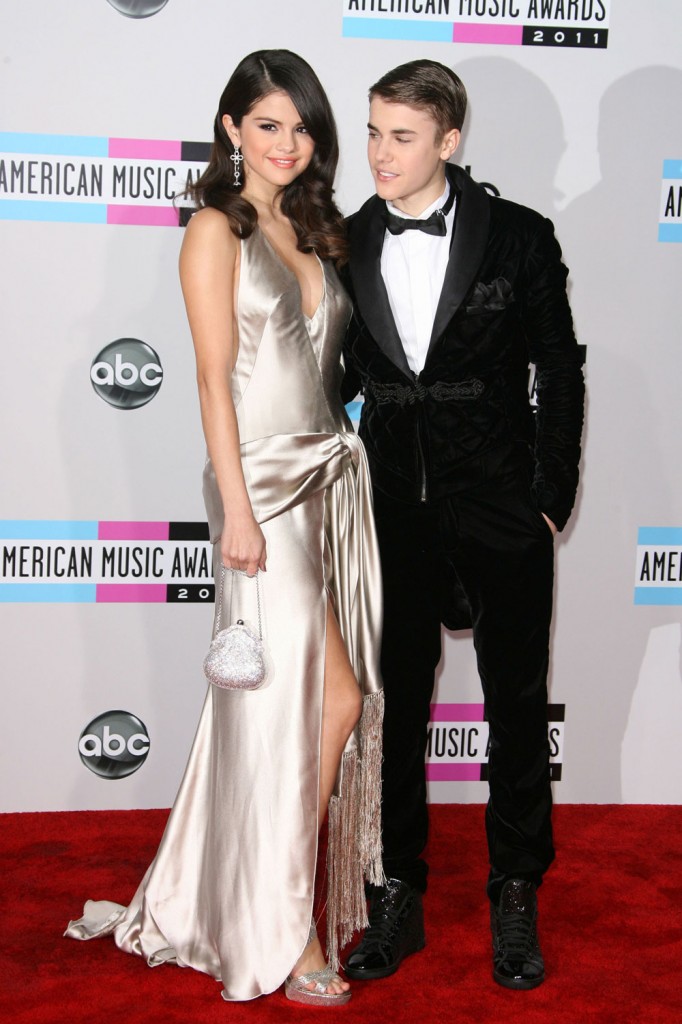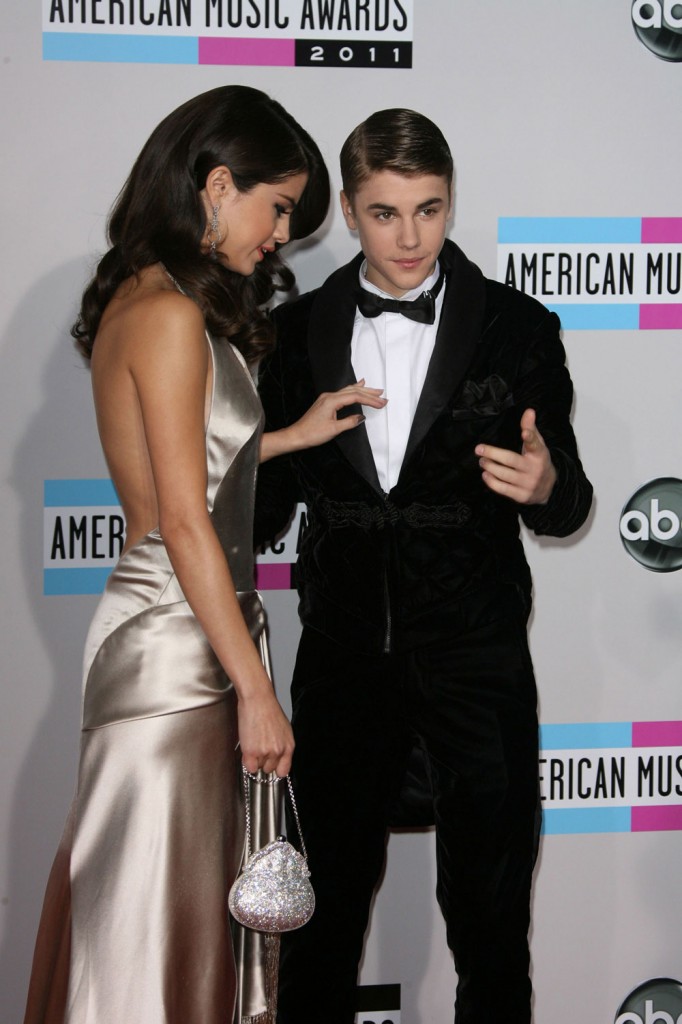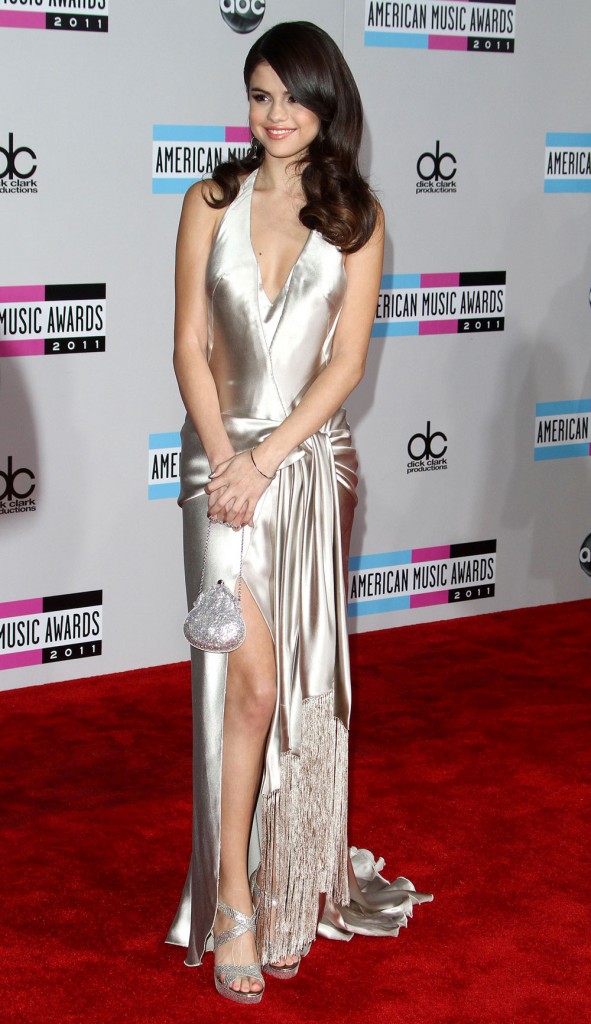 Photo credit: Juan Rico/Fame Pictures and Apega/WENN.com