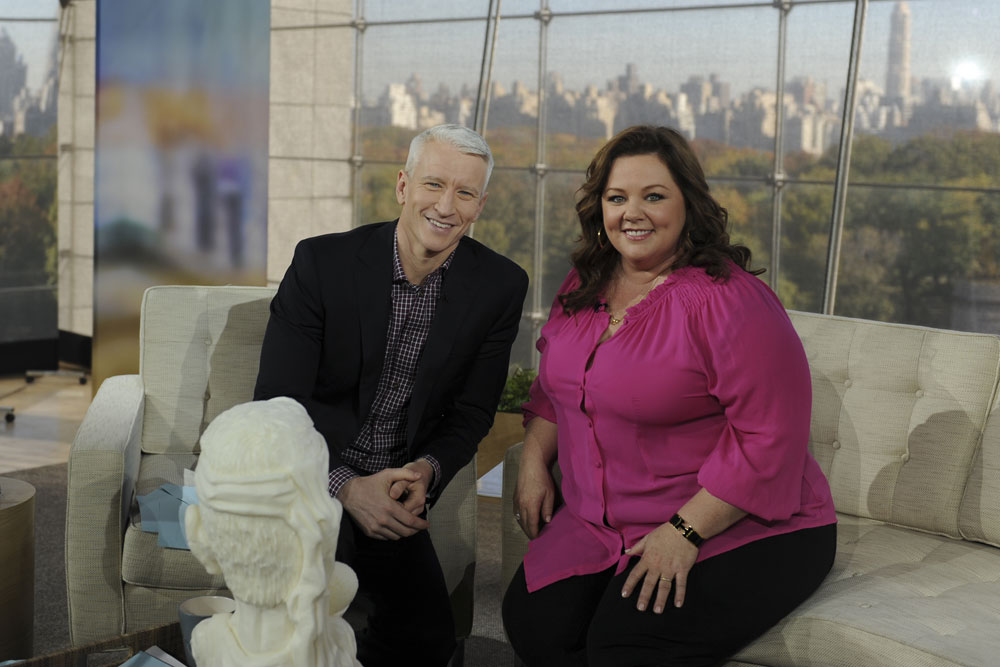 Melissa McCarthy was a guest on Anderson Cooper's talk show yesterday, and the hilarious 41 year-old actress revealed that she's starting her own plus-size women's clothing line. Unlike most other celebrities who slap their names on clothing, McCarthy has actual experience in the field. She went to fashion school and used to make clothing for clients. McCarthy even made the dress she wore to the Emmys this year. So when she told Cooper that she was starting her own clothing line it sounded like she was genuine about it and not like she just wanted to make some cash. McCarthy also discussed her body image. She said that while she cares about her weight and would like to be thinner she realizes it's not that important in the scheme of things. This is similar to what she's said in the past about it, and it's nice to hear. Here's more:
On her body image
"I've been up and down. I've been much thinner since my second baby. I'm still working on it. It's a work in progress."

"I hope I wake up at, like, 94 pounds. But I don't think that's going to happen."

"There's so many other things to worry about. I still worry about it, but I think, my kids are healthy, I've got a great husband, and I go to work every day and do what I want."

On her kids
"I have a four and a half year-old and a 19 month, and I want them to be confident, strong, happy, healthy women and define themselves by their actions and what they do, and how they treat other people. I know everything else is going to get all caught up in it. My job, I think, is to always bring it back to what do you do, how do you live, what do you say to other people?"
[From AndersonCooper.com, some quotes via People, ]
She's kind of awesome. I haven't been a fan as I've only seen her in Bridesmaids, but I'm really warming up to her. I didn't know that she was a mom and that her kids were so little! The Daily Mail has a whole article on McCarthy's goth past, including a photo of her with porcupine hair which Anderson points out looks just like Kate Gosselin's old 'do!. You can see a video of her talking about being a goth in high school here. I can relate, as I went through a similar phase in the very late 80s. I used to shave my hair on one side too, but thankfully I grew out of that, and grew it out, quickly.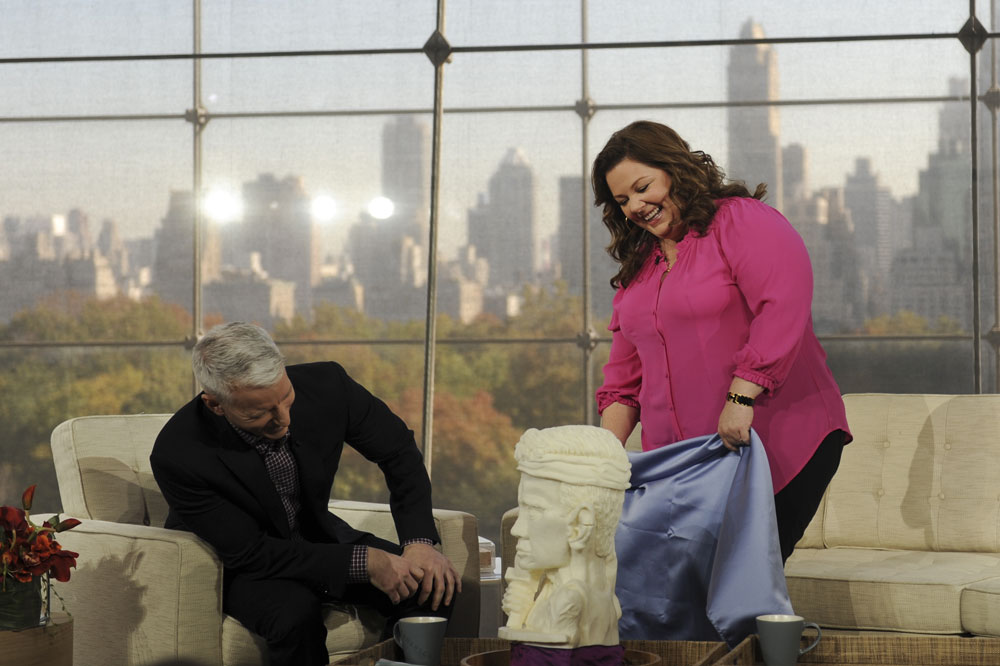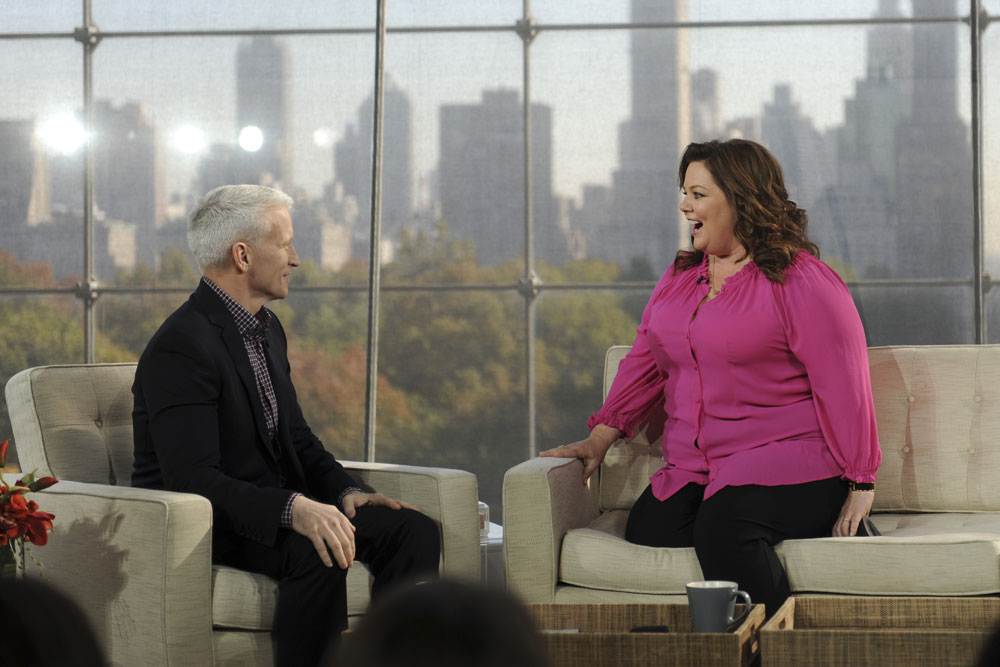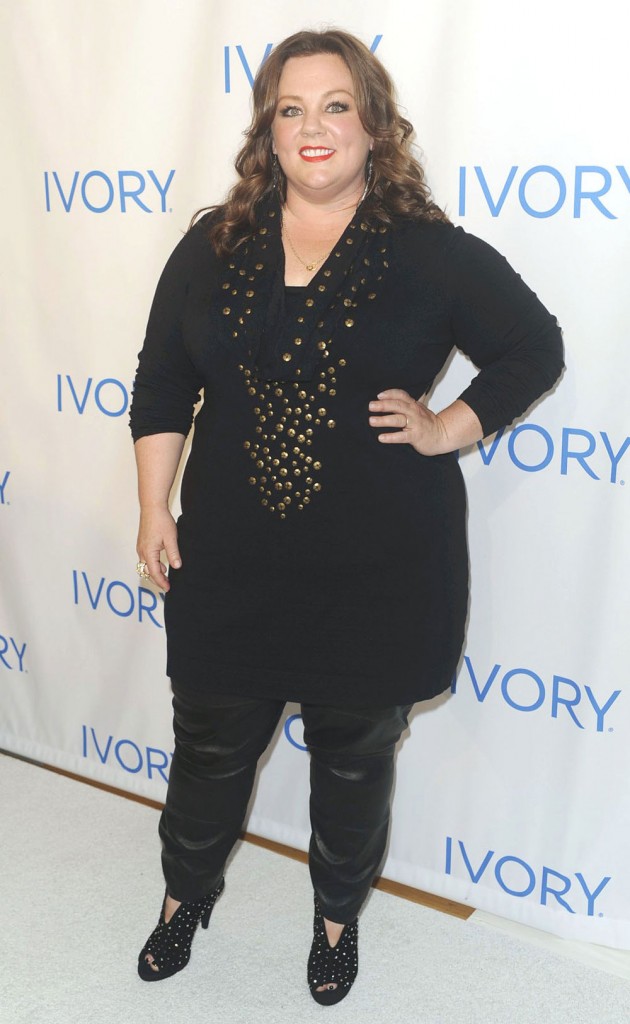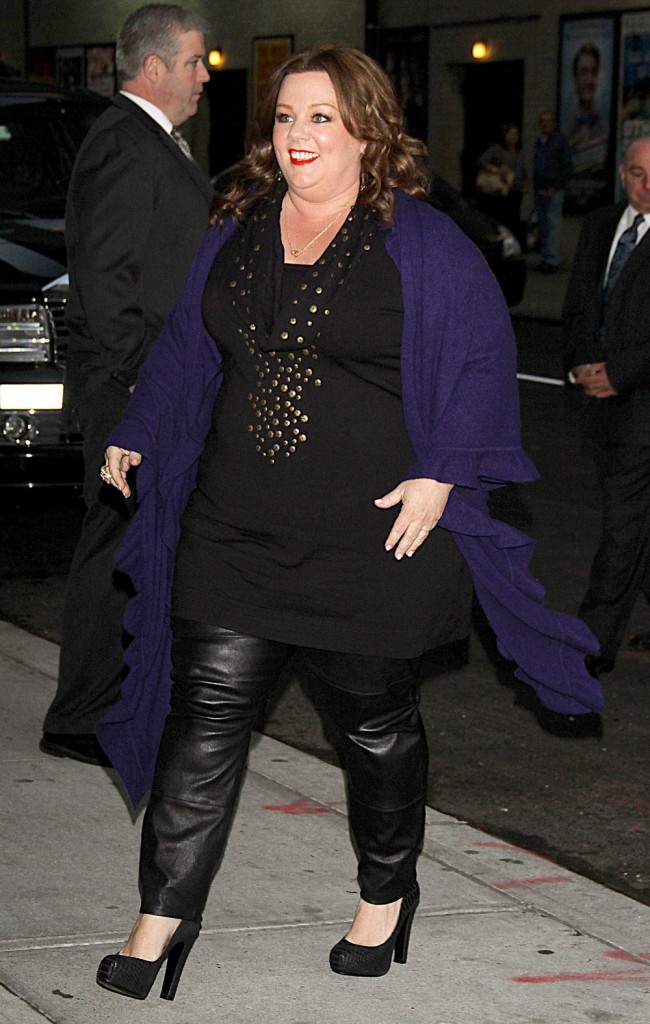 Photos credit The Anderson Cooper show. Tune in information here. McCarthy is also shown on 11-7-11 outside The Late Show and at an event. Credit: WENN.com