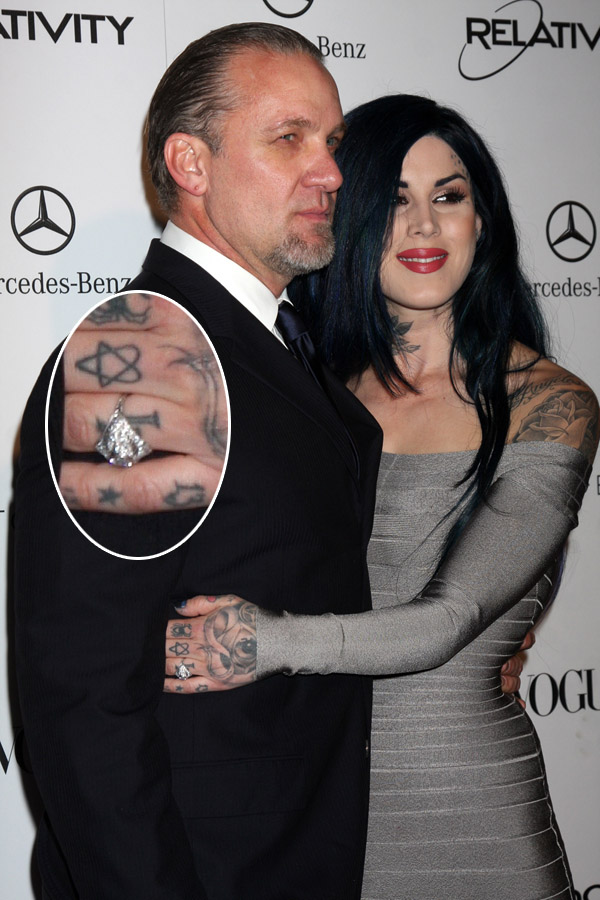 When this couple inevitably imploded after multiple breakups and over-the-top declarations of love we pointed and laughed. When Kat Von D claimed to have met the "19th" woman Jesse cheated on her with during their year together, we pointed and laughed. And now we have yet another occasion to mock them, so we're taking it. Jesse gave Kat a Neil Lane diamond engagement ring worth $50,000 during their brief bout of dirty happiness together. Only now that Jesse cheated on Kat and treated her like crap (and Kat probably reciprocated), she isn't about to be left with just a tattoo of the douche. She's insisting on keeping the ring but he of course wants it back. I would love if if he tried to sue her for it.
Jesse James is furious with Kat Von D over her recent public claims that he cheated on her with 19 women during their relationship. But behind the scenes, an insider tells Star, he and his ex-fiancee have already declared war over the $50,000, four-carat platinum and diamond Neil Lane engagement ring he bought her last January. "Now that he and Kat are totally broken up, Jesse wants the ring back," says the insider. "The money he paid for it obviously isn't going to make or break him, but Jesse's always been a tightwad." But Kat is clawing back! "She won't return the ring to Jesse, and she's not budging. She says she deserves it for putting up with him!"
[From Star Magazine, print edition, December 12, 2011]
Jesse James may seem like he's rolling in it, but I've always had the impression that he's overextended. He had to close West Coast Choppers in October of last year after 18 years and he other businesses that might not be in the black, like the the new Austin Speed Shop and Cisco Burger. I doubt he's making money from Austin Speed Shop yet and he probably had to pour a ton into it to get the business started. Plus he admitted years ago that he loses money building custom bikes and cars. So I would bet he relies on the income from his branded merchandise, which probably took a huge hit following the scandal, and whatever he got for his piss poor excuse for a book. I'm not saying he's broke, just that he's probably not as rich as we think. The $50k for that ring means something to him and Kat is all "nope." Serves him right. He just paid $50k for sex for a few months that was "100 percent" better than he had with Sandra. And he still got plenty on the side.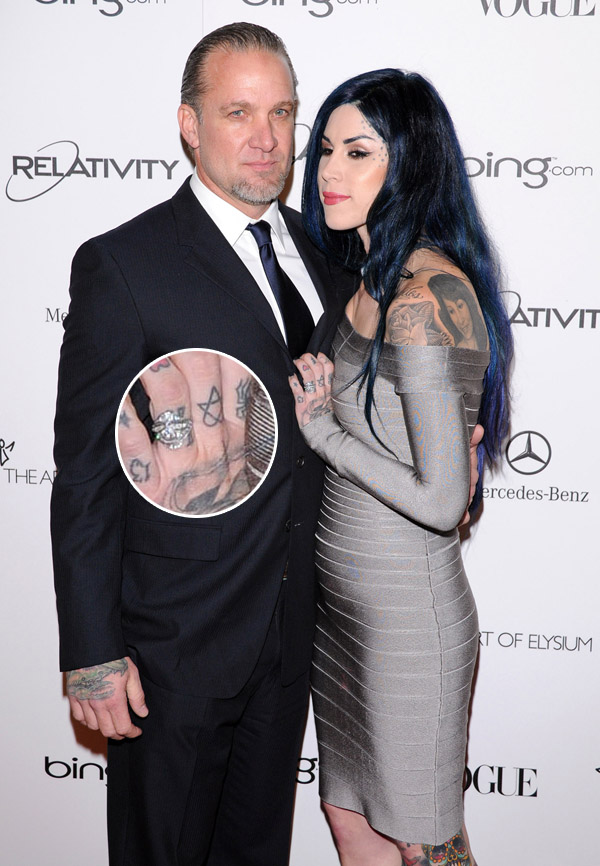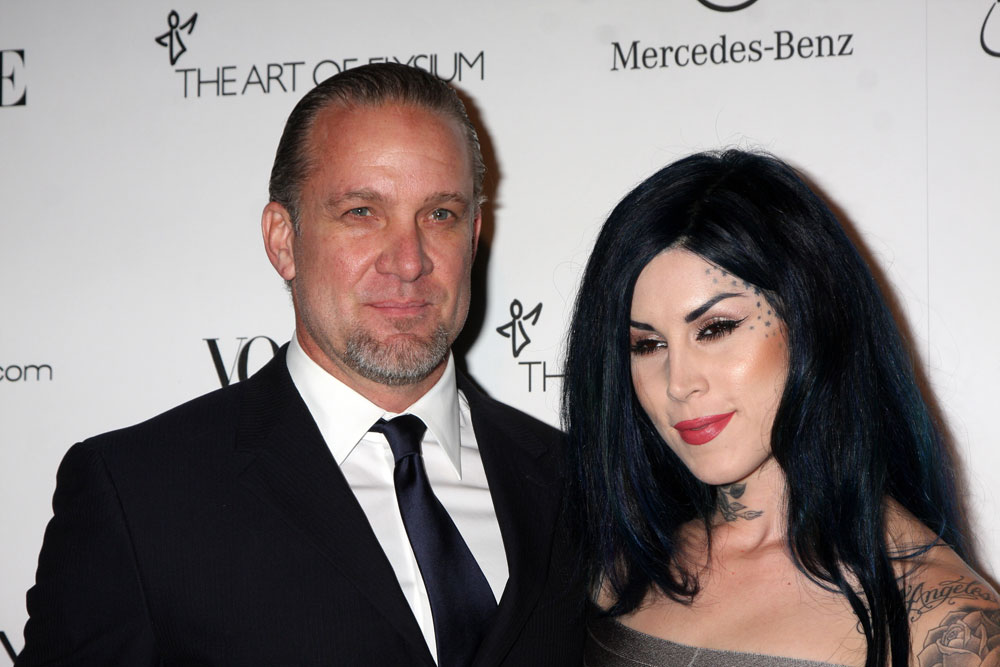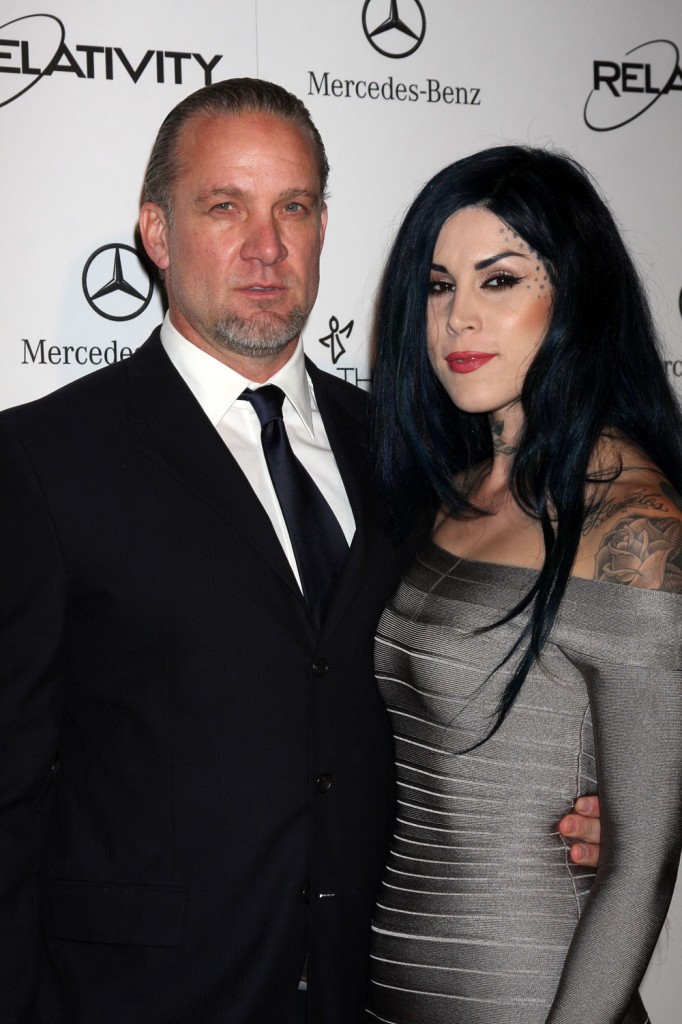 Photo credit: WENN.com