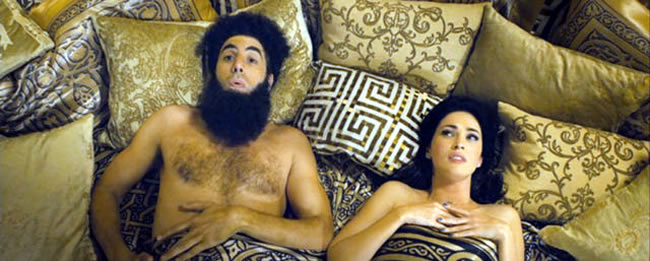 The following statements could sound terribly sexist, but it's not intended that way in any shape or form. You see, I am terribly disappointed in Megan Fox. Admittedly, part of this sentiment could stem from the fact that I caught Passion Play on Netflix last weekend. In that film (which came after the Transformers movies and was intended to prove her range), she was completely awful while portraying an innocent, baby-voiced angel/bird-woman who inexplicably made love to Mickey Rourke's trumpet player before gangster Bill Murray busted and and broke up the hasty love affair. Truly, all parties involved should be ashamed.
Still, Fox has much more to lose at this point in her career than either Murray or Rourke, and I am starting to rethink my prior endorsement of Fox in the face of Michael Bay-Gate. Admittely, I had moderately high hopes when she signed on for a cameo in Sacha Baron Cohen's The Dictator. Now, the trailer for that movie has arrived; and well, the film itself looks overwrought in terms of satirical humor that's well past its due date. No surprise there. However, in terms of Megan Fox's attempts to prove her acting mettle, she has spectacularly failed:
Honestly, this film could've been much more, and it could just be a case of bad editing as far as what the trailer presents the movie itself to be. To be fair, The Dictator will probably fare as well as Bruno, which made made about half globally as Borat did, at the box office. In other words, Sacha Baron Cohen will be fine. He's not going to be the permanent fixture that Borat would have projected, but he's got a career etched in virtual stone and has influenced a terrible Ben Affleck hairdo to boot.
Now as to Megan Fox? She's worked terribly hard in recent months to repair her image with the general public. She spent Veterans Day tending to actual veterans, erased that dreadful Marilyn tattoo, and gained some weight after giving up veganism. Then, she squanders all of said goodwill by bedding Cohen's dictator and making a Kardashian joke — "What's this? A ruby? Is that a joke? What am I, a Kardashian?" — about necessarily accepting jewels after sex.
Okay, so it's a mildly funny joke. Still, Megan's agent could've scored her a better post-Bay gig than that, right?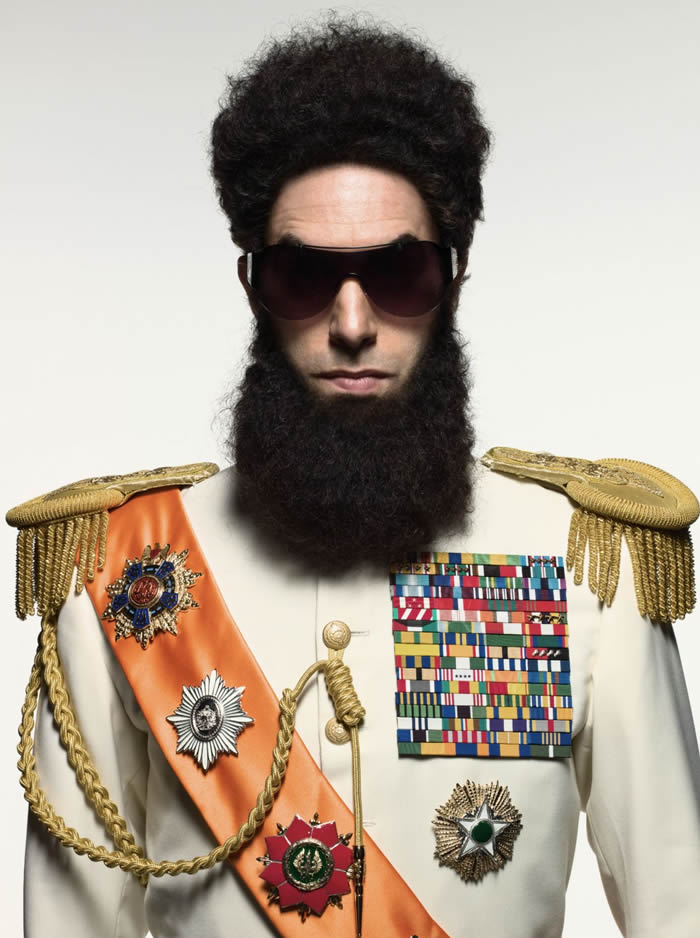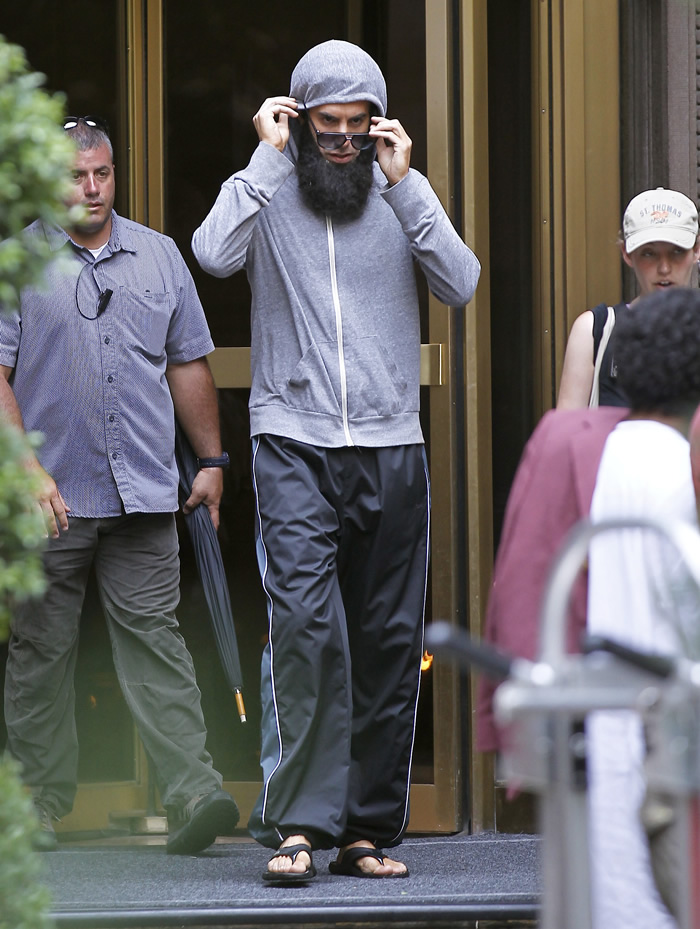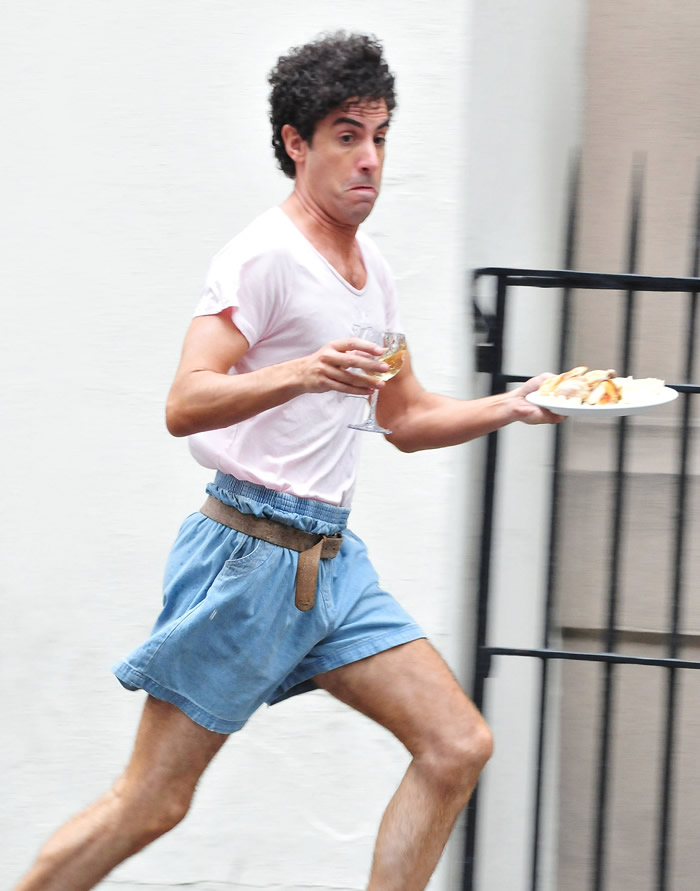 Photos courtesy of WENN and AllMoviePhoto