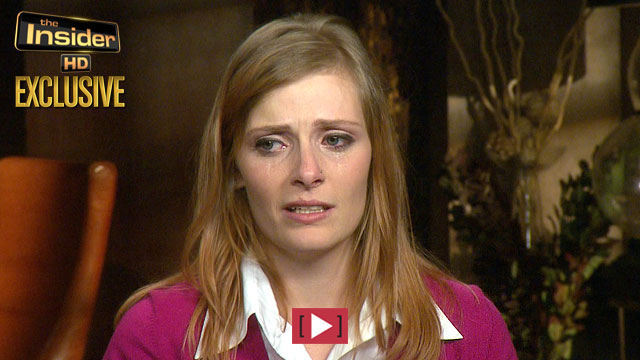 I've mentioned several times that I don't believe Mariah Yeater's story of being impregnated by Justin Bieber during a quickie backstage at an LA concert. Yeater's tale seemed plausible at first and the timeline did add up. Then we heard from her personally and found her demeanor and lack of detail suspicious. We also learned that she's claimed two other men were the baby's father, that she's been arrested, and that one of her exes was recently arrested for burglary and meth possession. Plus we saw text messages allegedly from her admitting that another man was the father. It sounds like she was hoping for a quick settlement from Bieber's camp, but it didn't happen. She's not going away yet though. Yeater told the Chicago Sun Times that while she's dropped her paternity lawsuit against Bieber she still may have a paternity claim. Bieber has taken a DNA test, but he didn't do it under the conditions stipulated by her lawyer and they're pushing for another test. It sounds like a stall tactic to me. Here's more:
THIS REPORTER exclusively spoke with Mariah Yeater by phone from her home in San Diego on Dec. 14. In case you don't recognize the name, she is the 20-year-old unemployed single `mom, who on Oct. 31, filed a paternity lawsuit against pop star Justin Bieber in a San Diego court claiming he fathered her baby son, Tristyn, who was born on July 6, which Bieber and his attorney have vehemently denied.

I asked Yeater (while baby Tristyn cried in the background) if she dropped her paternity lawsuit against Bieber as reported in the media? She said, "I am still pursuing the paternity claim through my Chicago attorney Jeffery Leving and my Los Angeles attorney John Carlson but outside of court," Yeater said. "I dropped my lawsuit, but never my claim. I still definitely want a DNA test and I want to refile my paternity case."

I asked Yeater is Bieber the father — "I do believe he is the father," said Yeater.

I asked if she actually did have sex with Bieber as she has claimed? "I had sex with him on Oct. 25, 2010 in a bathroom at the Staples Center in L.A.," Yeater said.

I asked her about the recent RadarOnline report that Robbie Powell, 23, who was arrested Nov. 26 on drug and burglary charges in San Diego is the "real father?" She said, "Yes, I know him. He is not the father and he's locked up and out of the picture."

I talked to her attorney Leving and he said:

"Although the legal proceedings have been dismissed, we have the ability and the legal right to refile at any time," Leving said. Leving says in reference to the DNA test that Bieber claims to have taken, "Bieber's counsel has not provided me documentation supporting that the DNA test occurred." "Bieber's counsel hasn't told me where Bieber's alleged DNA is secured nor has provided information substantiating the chain of custody and protocol utilized in the claimed DNA collection and testing," said the noted father's rights attorney.

"If negotiations with Bieber's counsel does not result in DNA testing of everyone under mutually agreeable and controlled conditions, then the legal proceedings will likely need to be refiled," Leving said.

Leving says he is handling this case pro bono. "Even my daughter is a Bieber fan, which is making my case not popular at home," Leving added.

By the way, I am the only journalist she has spoken to since Leving took over her case last month. Bieber's lawyer would not comment.
[From The Chicago Sun Times]
This chick got a new lawyer who worked for free and convinced her that she should keep pushing this for whatever reason. Her last team of lawyers quit her ass when they realized that she was a nut job.
In other Justin Bieber news, he's supposedly hanging out at the Playboy mansion all the time now and it's known that he went there with his dad for his 17th (not his 18th) birthday in March. His parents should keep him away from that place. Who knows what he'll catch there, and I'm not just talking about cougar cooties.