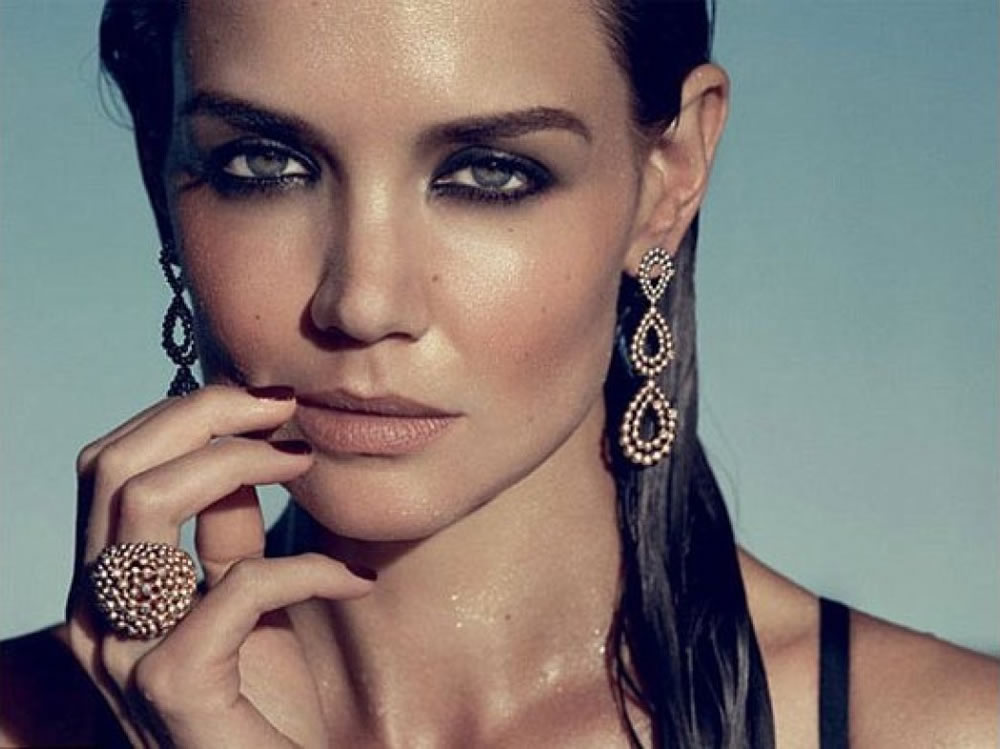 These days, I think most of us have realized that Katie Holmes is much more of a model than an actress. That is, we're all aware of Katie's artistic shortcomings unless we just happen to be Tom Cruise, who believes that Katie is "amazing" in all capacities and probably was the midget behind Variety's decision to name Katie the "Face of the Future in Film" last year. After all, her latest theatrical outings have included such gems as Jack and Jill and Don't Be Afraid of the Dark, both of which underperformed at the box office and featured the same exact robotic actressin' style familiar to anyone who dared to watch The Kennedys miniseries. In modelling, however, robotic isn't always a terrible thing. Katie's already brought her zombie face to an Ann Taylor campaign, and now she's doing a variation called "topless zombie" for a new H. Stern jewelry ad campaign: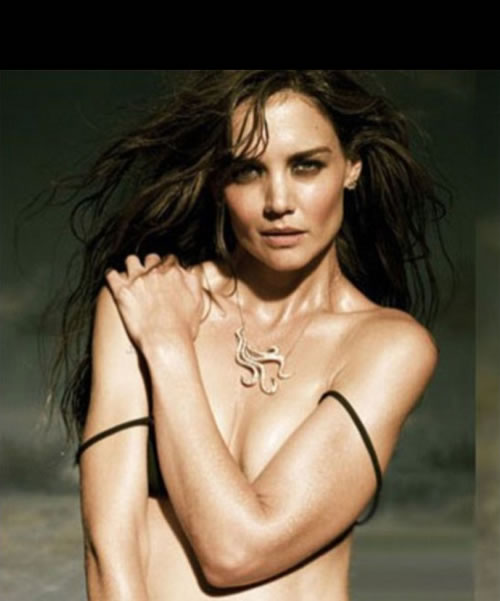 She's become known for dressing down in recent months, usually going casual in loose jeans and tracksuit bottoms.

But now Katie Holmes has proved that when it comes to being sexy, she can still pull it out the bag.

The 33-year-old actress is seen going topless in a series of sexy and sultry new campaign for jeweller H. Stern.

Showcasing a pretty necklace, and not much else, Katie looks seductively into the camera as her long brown hair blows out around her.

In another shot, mother-of-one Katie is seen writhing around in the sand, advertising a pretty chain bracelet.

Katie is also seen displaying her stunning figure in a sexy black one-piece, going for the wet look with her hair slicked back to show off her model-like bone structure.

While the adverts, Katie's third campaign for H. Stern, are currently only running in Israel, they are set to hit America this autumn.
[From Daily Mail]
Okay, so she goes sort of topless and her eye makeup looks good here, but I'm still seeing the same trancelike Katie who gets regularly featured in publicity blitzes for Tom's movies. Quite frankly, these new ads aren't any sexier than the slutty pumpkin, and that's saying something. It's all in the eyes, and Katie's eyes are quite like those of the undead.
Admittedly, this is the one selection from the campaign that doesn't look half bad and is sort of lifelike.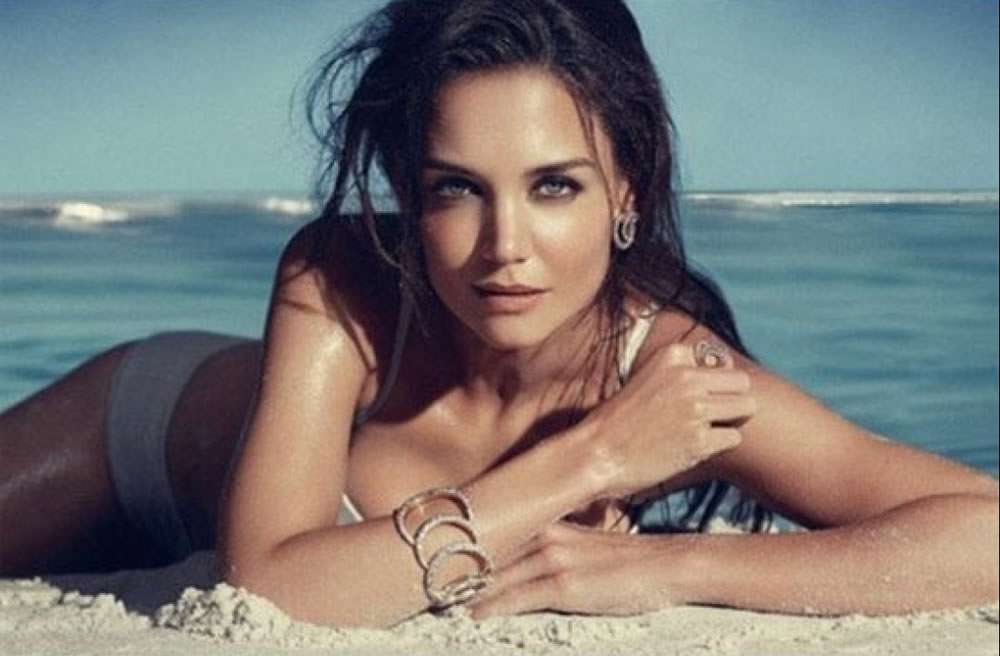 In the rest of these ads though, Katie just looks like the Bride of Xenu.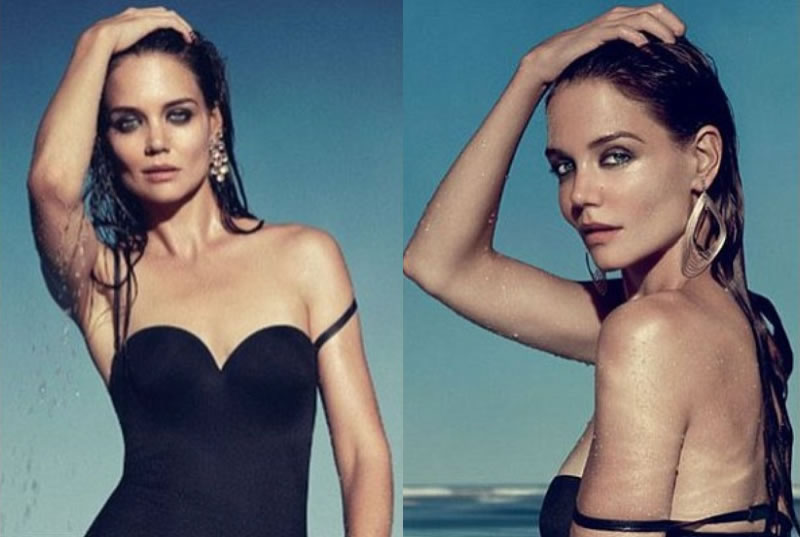 Photos courtesy of H. Stern and HuffPo