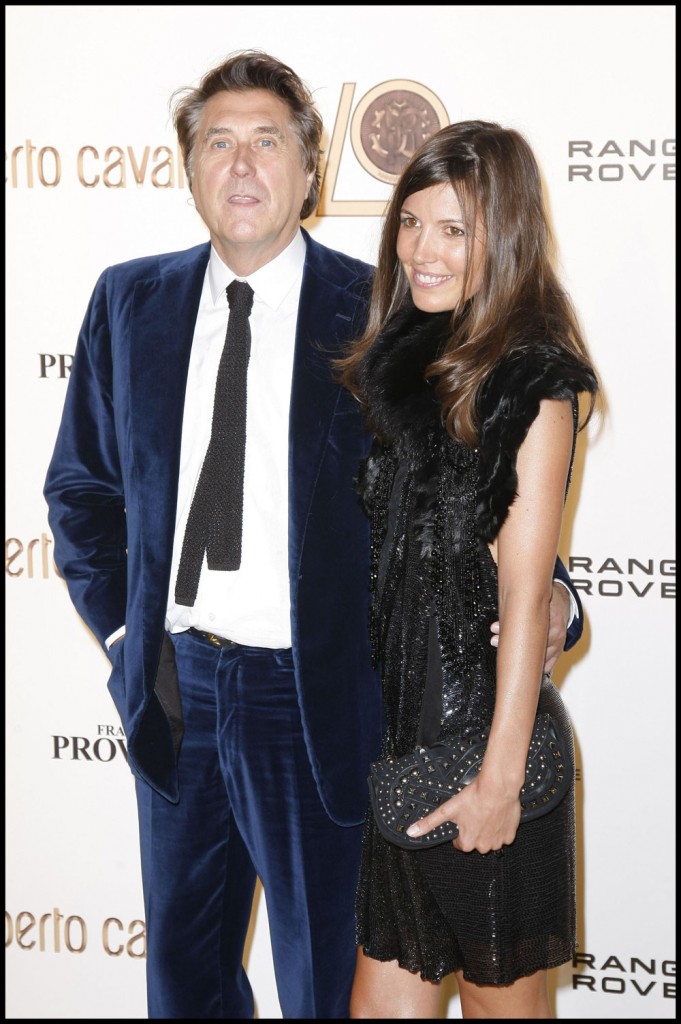 The name Bryan Ferry might not be immediately recognizable to some of you, but he's the lead singer of the 70s-80s band Roxy Music. (Which was before my time, but I still remember them fondly from my teen and college years.) As a side note, I sometimes confuse Bryan Ferry with Brian Eno, who was also in Roxy Music as their keyboardist and has gone on to create some incredible experimental music. Ferry has had a successful solo career as a crooner and I've included a video below.
While I've admired Ferry's music for some time I've known very little about his personal life. It turns out that Ferry, 66, regularly dates women who are definitely young enough to be his daughters, and he's now marrying one who actually dated his son Isaac. From what I can find, Isaac is 26 so at least he's a tad younger than his dad's new bride – who also happens to be his Isaac's ex girlfriend.
VETERAN rocker Bryan Ferry has married for the second time in a private wedding in the Caribbean.

The 66-year-old singer married Amanda Sheppard, 29, in a ceremony at the luxury beach resort of Amanyara on the Turks and Caicos Islands on January 4.

Sheppard is Ferry's son Isaac's ex girlfriend.

A spokesman for the star said it was a "simple private ceremony".

Ferry was made a CBE in November in recognition of a career in music spanning almost 40 years and covering everything from experimental tunes to sophisticated soulful pop.

His distinctive delivery, good looks, debonair sense of style and supermodel girlfriends including Jerry Hall have all added to his image as the most fashionable of rock stars.
[From Daily Telegraph]
The Daily Mail has a little more on their relationship, including the fact that Amanda quit her job doing PR work in 2009 right after she started dating Bryan. They also have a photo of their wedding day.
This woman looks like Ferry's daughter and if I saw them together casually I would assume as much. We covered a story yesterday story about Stellan Skarsgard, 60, having a second baby with his 35 year-old wife, who happens to be the same age as his oldest son, Alex. We focused on how strange it must be for Alex and his other brothers from his dad's first marriage to have siblings that were infants. Another consideration could be that daddy married a woman in his sons' peer group who could end up with the millions in inheritance money his sons thought they had coming. Add the fact that Isaac Ferry actually dated his dad's wife and it makes for all sorts of dysfunction. How did that go exactly? Were Isaac and Amanda broken up before dad Bryan swooped in, or did he steal her away from his son?
Here's Ferry's "Slave to Love," from the 9 1/2 weeks soundtrack.

And here's Roxy Music's "Avalon"

And I can't leave out Roxy Music's "Love is The Drug." I love this song so much.