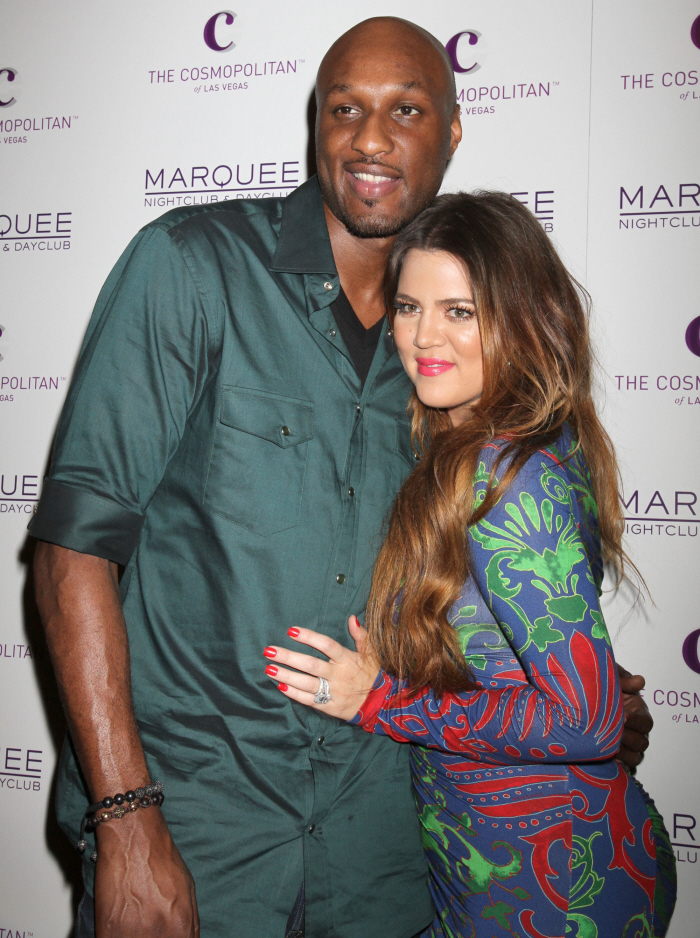 Can you believe how long Khloe Kardashian and Lamar Odom's marriage has lasted? I have to admit, I'm kind of rooting for them, strip clubs or no strip clubs. Ever since Khloe and Lamar got married back in 2009 (!!), there have been so many rumors about Khloe and her womb. At this point, I think Khloe has been open enough about her struggles to conceive and we should just let her and Lamar do whatever they need to do in private. But of course, we're talking about the Kardashians (even if Khloe isn't technically a Kardashian), so the world is their gynecologist. As such, Radar reports that Khloe and Lamar are seeing fertility specialists in Dallas now – this comes after a report in December that Khloe was beginning in vitro treatments:
Khloe Kardashian hasn't let her move to Dallas derail her plans to get pregnant, and the reality TV star is now interviewing fertility doctors in Texas, RadarOnline.com is exclusively reporting.

Khloe and hubby Lamar Odom have been trying to get pregnant for more than a year. She had been getting fertility treatments in Los Angeles, but when Lamar was abruptly traded from the Lakers to the Lone Star State, Khloe immediately began researching top fertility specialists in Dallas.

"Khloe has been meeting with fertility doctors in Dallas, and Lamar has been going with her to several appointments. It makes sense for her to have a fertility doctor in Dallas, as well as Los Angeles. Khloe very much wants to have a baby with Lamar, and their inability to get pregnant has had its rough moments, but this has only made their relationship stronger," a source close to the situation tells us.

Cameras have been with Khloe and Lamar ever since their move to Dallas, and their struggle to get pregnant will be featured on their own E! reality spin-off show.

"Khloe wants to shine a light on this very sensitive subject. Khloe has received such a warm welcome in Dallas, and she thinks that the move may actually help her get pregnant. Khloe is constantly asked when she is getting pregnant, it just made sense to let viewers know what is really going on," the friend says.

Lamar's Dallas Mavericks played the Los Angeles Lakers at the Staples Center on Monday night, and his wife was in attendance, along with her momager, Kris Jenner and stepdad Bruce Jenner. (The Dallas Maverick's lost the game.)
[From Radar]
Yeah, I don't know what else to say about this. I wish Khloe and Lamar luck. I think they've been trying for a lot longer than a year, and I think Kris Jenner is a massive bitch for basically BLAMING Khloe for having fertility issues. I hope Dallas will be good for Khloe, and she's probably secretly happy to be away from the Jenner-Kardashian mess in LA. Maybe 2012 will finally be Khloe's year to get pregnant – and if not, it's not the end of the world either.
UPDATE: Khloe tweeted this denial: "Because there seems to be much speculation, here is my statement… I am not at this time in my life considering any type of fertility treatments. If and when I do, I will shout it from the rooftops but for now its in Gods hands." Do you believe her? Eh.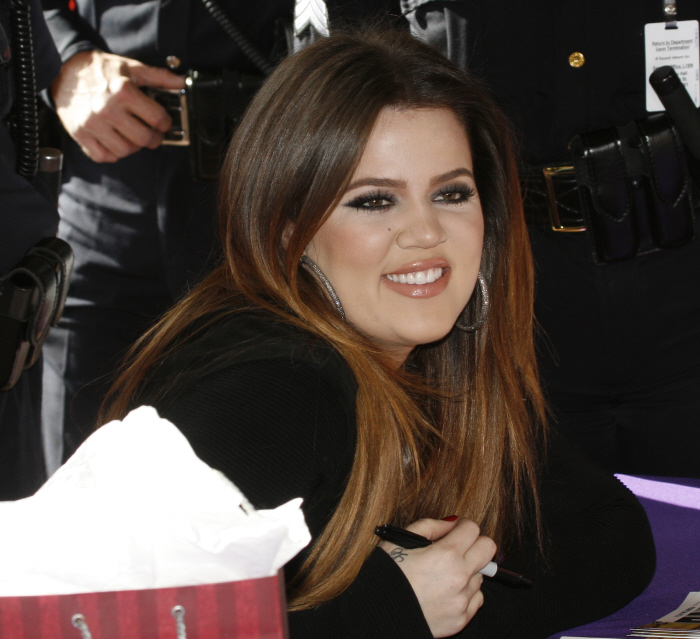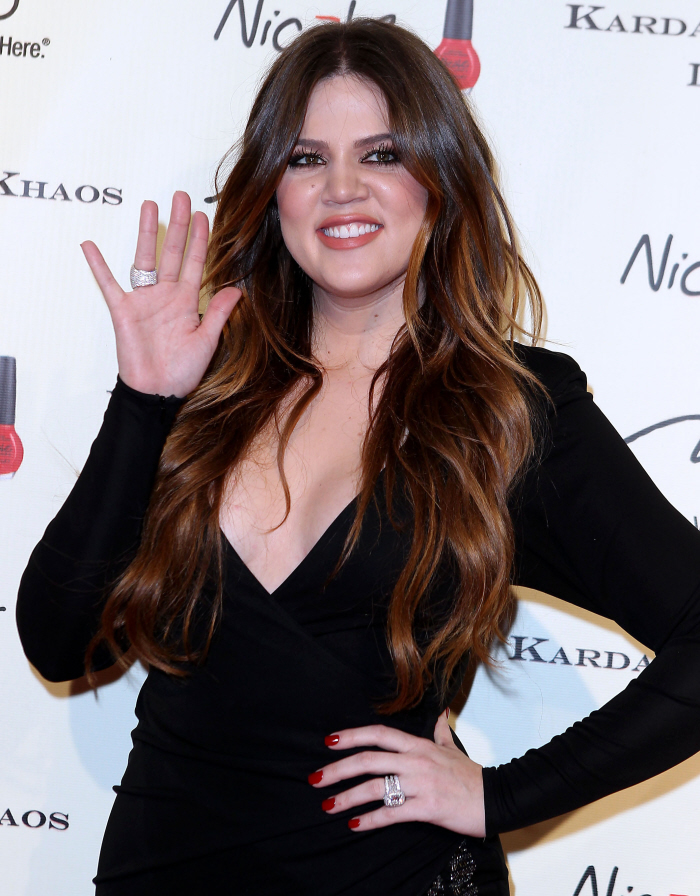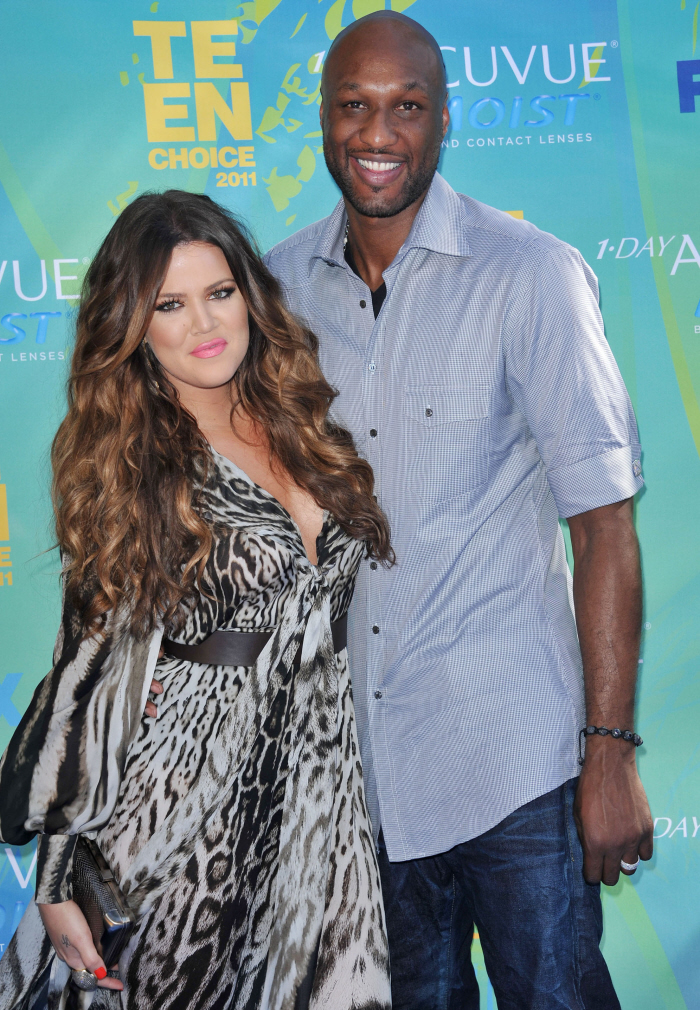 Photos courtesy of WENN.