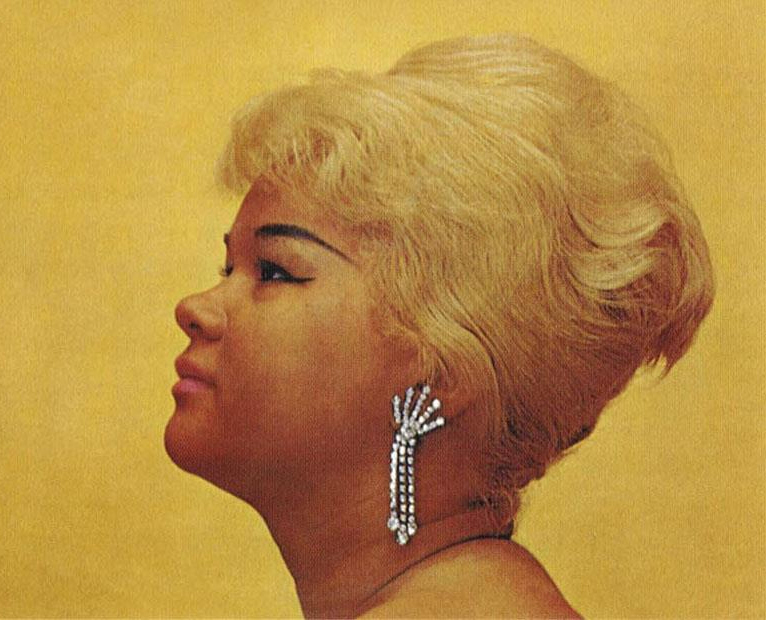 As far as ladies singing the blues, I was always partial to Billie Holiday and Nina Simone. But! I did have an Etta James album, and I wore it out. Her voice was like butter, rich and smooth. And now that voice is gone – Etta James has passed away at the age of 73. People Magazine has more details about Etta's life and death:
Etta James, the powerful blues voice behind the chart-topping 1961 evergreen "At Last," has died after a lengthy struggle with leukemia. She was 73.

Her longtime friend and manager, Lupe De Leon, first confirmed the news to CNN. "This is a tremendous loss for the family, her friends and fans around the world," De Leon said. "She was a true original who could sing it all – her music defied category. I worked with Etta for over 30 years. She was my friend and I will miss her always."

Because of her health concerns, James had curtailed her concerts in January 2010 to enter the hospital with a blood infection, among other ailments, including Alzheimer's disease. In May 2011, James was again admitted to a hospital in Riverside, Calif., with a urinary tract infection and the blood infection sepsis, her son Sametto James told Reuters at the time.

The winner of four Grammys and a 1993 inductee to the Rock & Roll Hall of Fame, James was portrayed in the 2008 movie Cadillac Records by Beyoncé Knowles. Christina Aguilera also cited James as a major influence.

"There's a lot going on in Etta James's voice," Bonnie Raitt once told Rolling Stone, which ranked James 22nd on its list of the 100 Best Singers of All Time. "A lot of pain, a lot of life but, most of all, a lot of strength. She can be so raucous and down one song, and then break your heart with her subtlety and finesse the next. As raw as Etta is, there's a great intelligence and wisdom in her singing."

Born Jamesetta Hawkins
The Los Angeles-born James began singing in church and was discovered in 1954 by bluesman Johnny Otis, who amended her name from Jamesetta Hawkins. Over the next decade she built up a catalog of hits – "Roll with Me Henry," "Call My Name" and "I'd Rather Go Blind" – along with an addiction to heroin. "It took over my life," the 5'3″ singer told PEOPLE in 2006, shortly after she had successfully shed 235 of her 400 lbs. through gastric-bypass surgery. "You get up every day and look to score."

Her drug problems landed husband Artis Mills (whom she married in 1969) behind bars from 1972 to 1982, when he took the fall for the couple's arrest on heroin-possession charges. James made several trips to rehab, including a 17-month stint in the mid-'70s, without success. Finally, during a 1988 stay in the Betty Ford Clinic, just before her 50th birthday, this time for a codeine addiction, "I took back my life," says James, who remained clean after that.

Among the Greats
Mills, who has been putting up a legal fight to wrest control of James's reported $1 million estate from her sons Donto and Sametto James, survives the singing legend, as do her sons.

"Etta always comes through with feeling," music biographer Peter Guralnick told PEOPLE in 2006. "She coexists with Aretha Franklin and Billie Holiday."
[From People]
Etta was last in the news in 2009, just a few weeks after Barack Obama's inauguration. Beyonce had covered "At Last" one of Etta's standards, and Etta was not pleased about that, and she said so publicly. Thoughts and prayers to her family, and I hope Etta is in a better place now.
Here's Etta doing "At Last"

"I'd Rather Go Blind"

And "Something's Got a Hold on Me"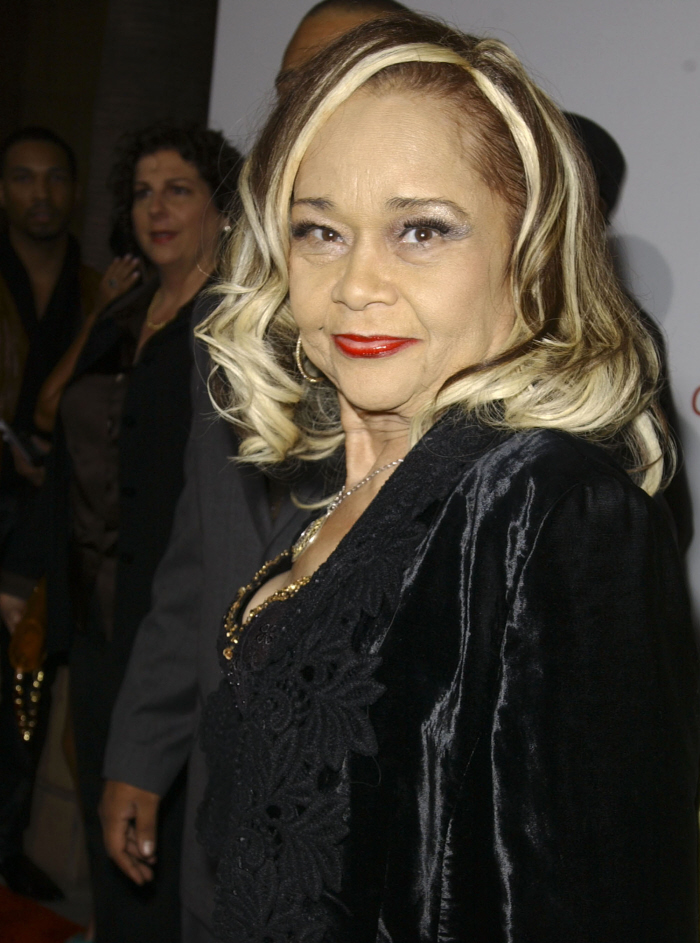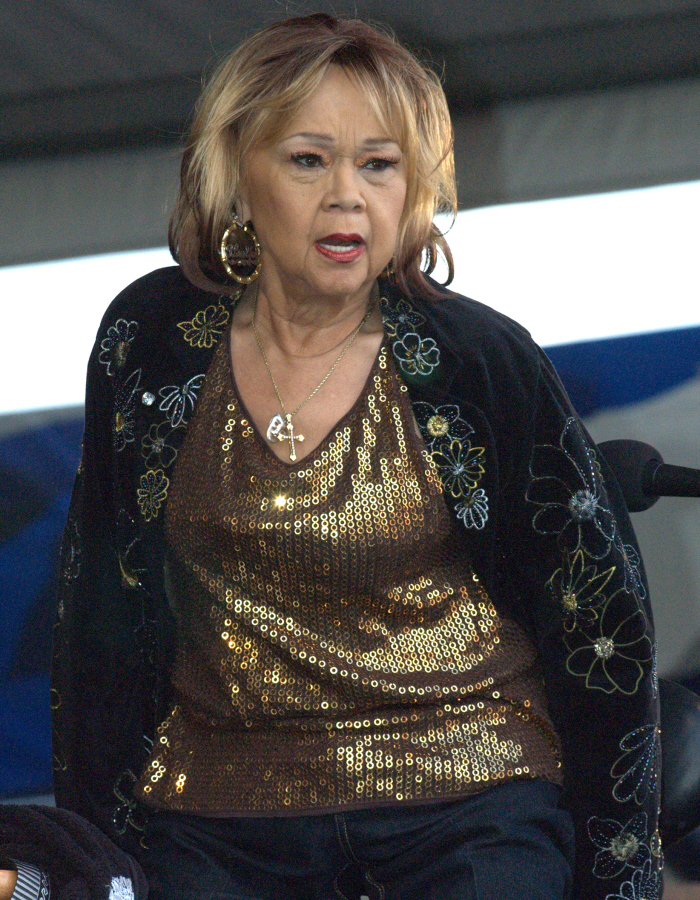 Photos courtesy of WENN.