Halle Berry asks permission from judge to move to France with daughter Nahla: petty?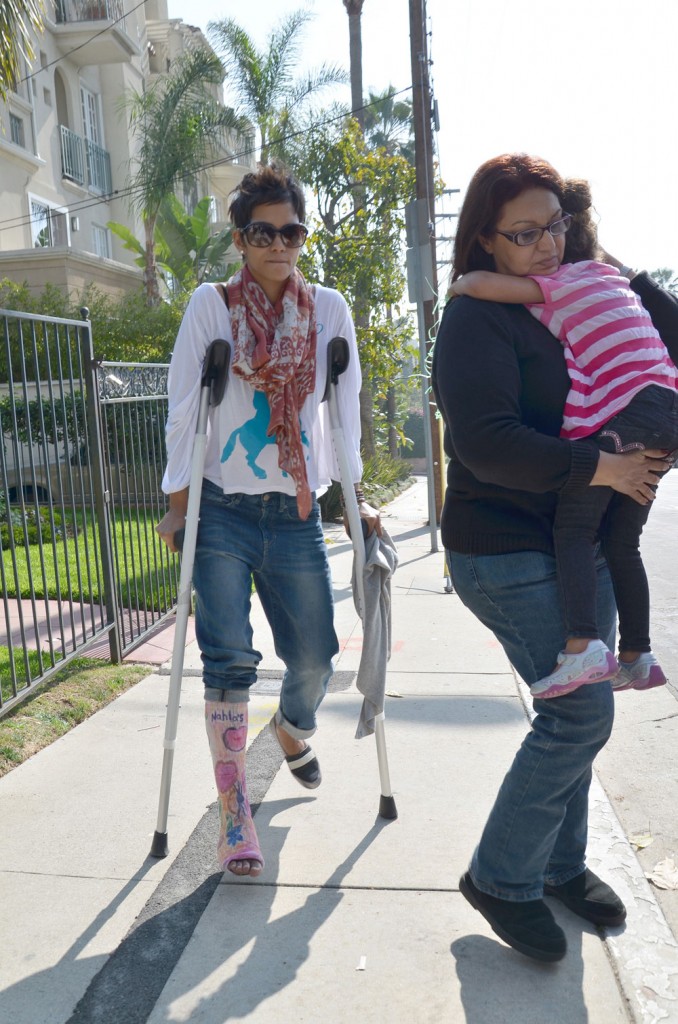 According to TMZ, Halle Berry has requested permission from the judge presiding over her custody case to move from Los Angeles, Cal. to France, where her boyfriend, actor Oliver Martinez, hails from. Halle and Oliver have been living in LA and have staged several happy family photo ops with Halle's nearly four year-old daughter, Nahla. Halle's ex, model Gabriel Aubry, is of course under investigation for misdemeanor battery and child endangerment stemming from an incident about two weeks ago in which a nanny alleges that Aubry pushed her. Halle lost a bid to have Gabriel stripped of all visitation rights while the investigation is underway. If Halle gets her way and is allowed to move to France with Nahla, she could be able to achieve what she's after and make it incredibly hard for Gabriel to see his daughter.
Reports have Aubry triumphant in last weeks' court ruling, although Child and Family Services has been recommending he have supervised visitation for now. We've also heard that he's been ordered to anger management classes, that counseling has been recommended for both Halle and Nahla, and that Halle and Gabriel have been advised to take parenting classes together. Here's the latest story from TMZ:
Halle Berry is asking the judge in her custody war for permission to move to France with Nahla — and baby daddy Gabriel Aubry is saying … over my dead body.

TMZ has learned Halle filed papers with the court requesting the move and the hearing is pending. Sources tell us Gabriel is livid because he believes the move is punitive and designed to strip him of any contact with his daughter.

And Gabriel is particularly upset because Halle's longtime boyfriend Olivier Martinez will be living with Halle and Nahla if the move is approved … informed sources tell TMZ.

Halle could have an argument that it's safer for Nahla to be in Europe … especially because her latest stalker — who broke onto her property multiple times — has recently been released from jail.
[From TMZ]
That stalker argument is a weak one. We're talking about Halle Berry, who can afford a state of the art security system and 'round the clock security guards. She can build a fence if she wants.
I was somewhat on Halle's side when we first heard this latest news about Gabriel. It seemed like all those stories about his explosive temper might be true. Now I see the other side a lot more clearly. This is a petty move by Halle meant to pull rank and show Gabriel that she's serious about keeping their daughter away from him. I wouldn't put it past her to have pulled the nanny's strings that led to this whole issue. I'm not saying that Gabriel isn't to blame for his temper, or that he's not as much in the wrong. It just seems like there's much more to this story. I'm sure we'll read the other side on Radar sometime today.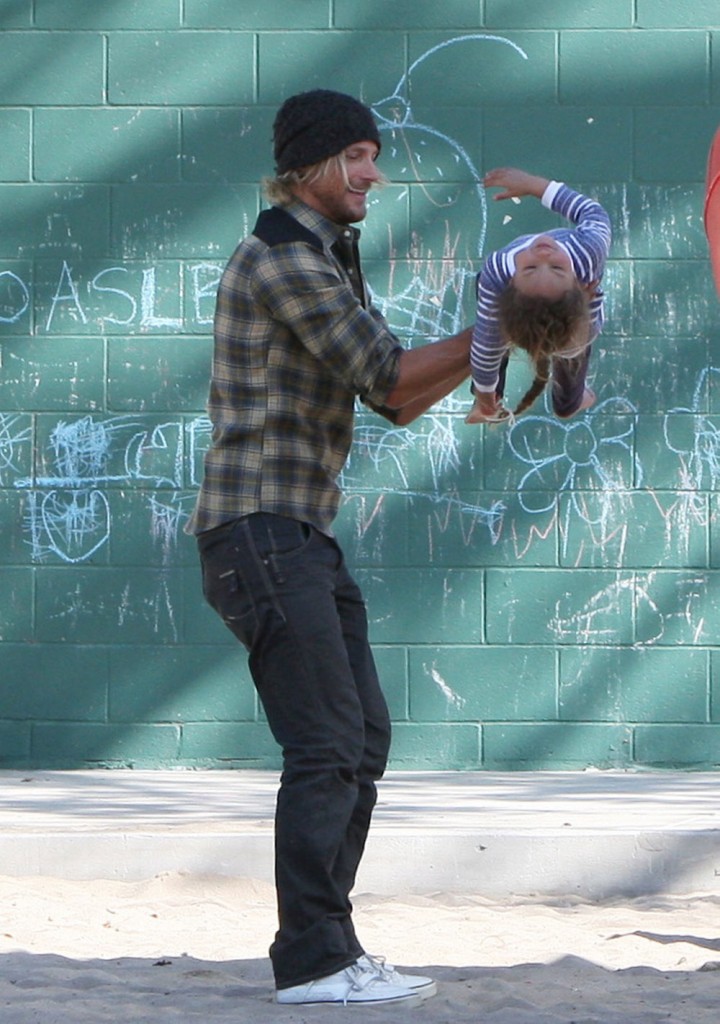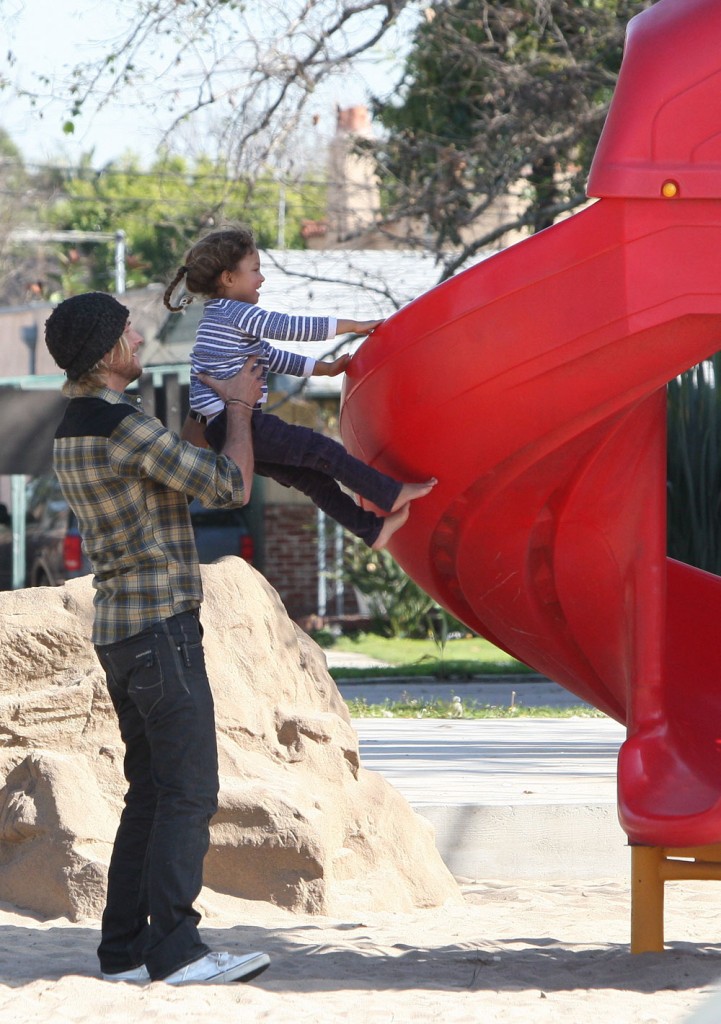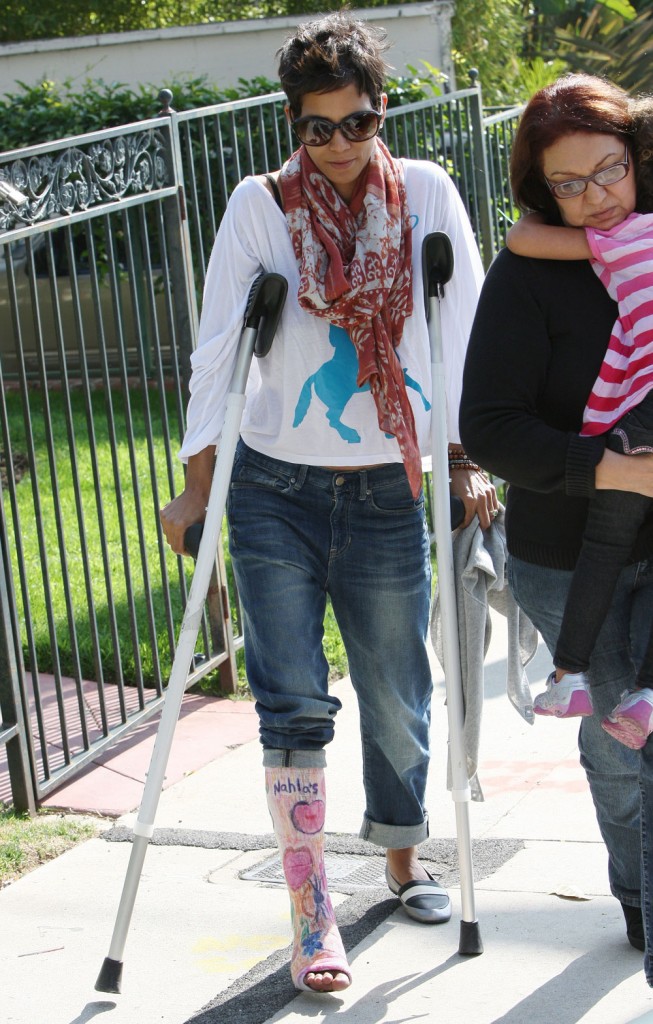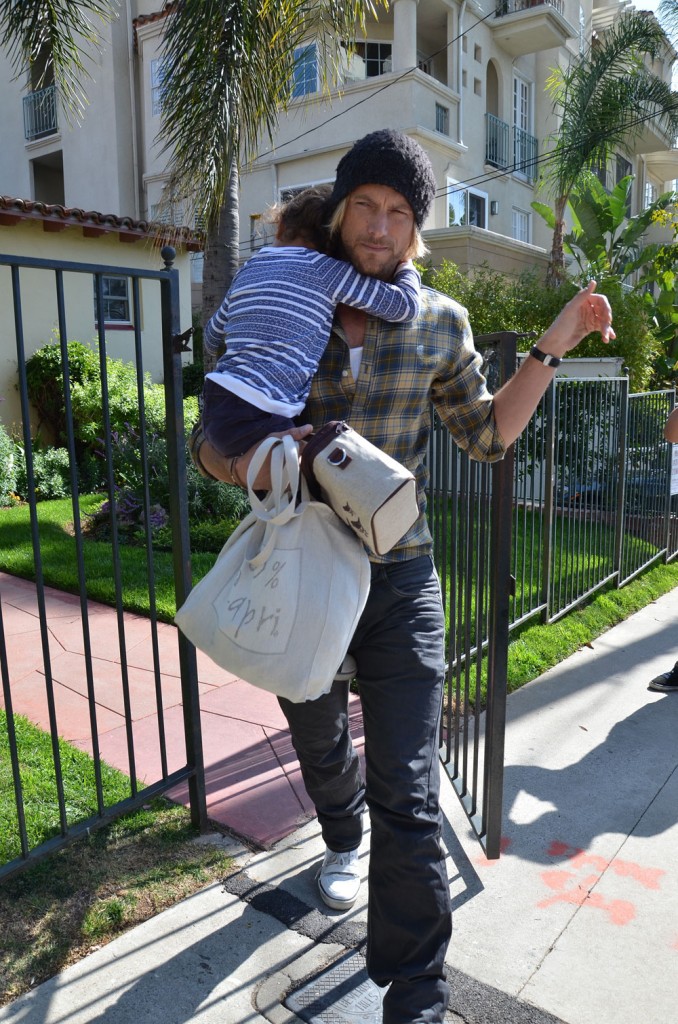 Gabriel is shown with Nahla on 2-3-12. Halle is shown picking Nahla up from school with the nanny on 2-2-12. Credit: WENN.com
Written by Celebitchy

Posted in Custody battles, Gabriel Aubry, Halle Berry, Oliver Martinez

- Mariah Carey lip synced on American Idol [CDAN]
- Colin Firth is looking good [Lainey Gossip]
- Internet celebrity charged with murder! [D-Listed]
- What is Paz Vega wearing? [Go Fug Yourself]
- New bachelors on The Bachelorette [Reality Tea]
- Goodbye to The Office [Pajiba]
- Bachelor Sean's fiance cheats on him [Evil Beet]
- Britney Spears out with her man [Popsugar]
- Nina Dobrev works it [Popoholic]
- Cindy Crawford needs to lay off the 'tox [Celebslam]
- Who said it: Carrie Bradshaw or The Dalai Lama? [Buzzfeed]
193 Responses to "Halle Berry asks permission from judge to move to France with daughter Nahla: petty?"