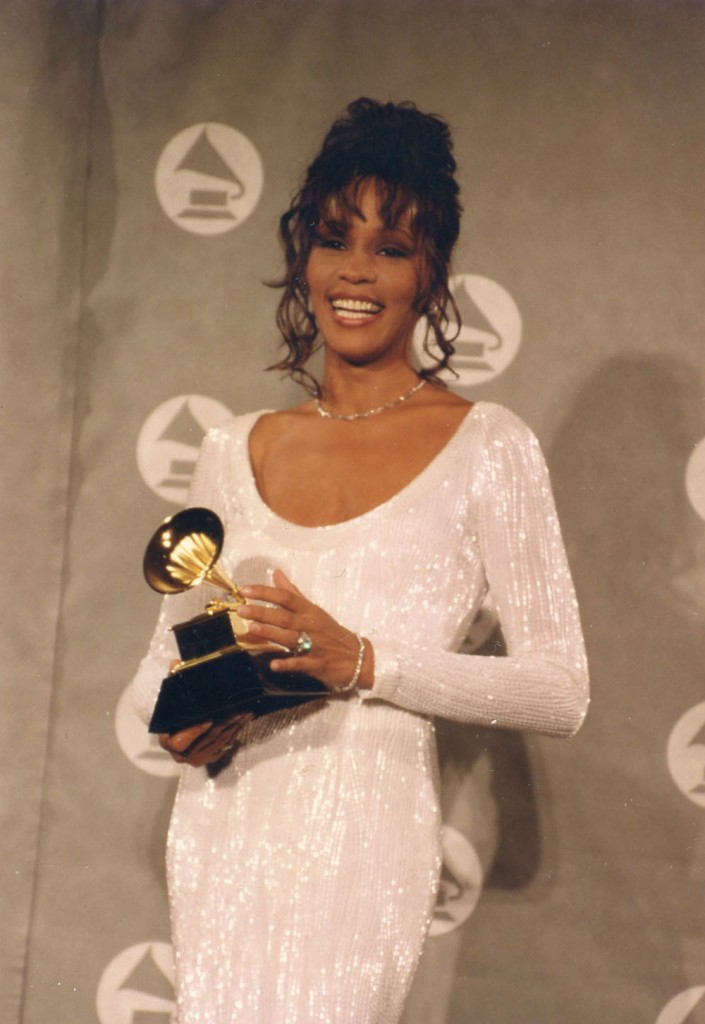 There are so many stories coming out after Whitney Houston's untimely death this weekend. I'll do my best to give an overview. Prior to covering all of this I just want to note that prescription drug overdoses now kill more people in the US than car accidents. I've seen prescription drug abuse affect people I know and it's sad and scary to witness. I have a lot of sympathy for Whitney's family, and of course for Whitney, but ultimately I feel that she is responsible for her addiction. It's tragic that she paid for it with her life.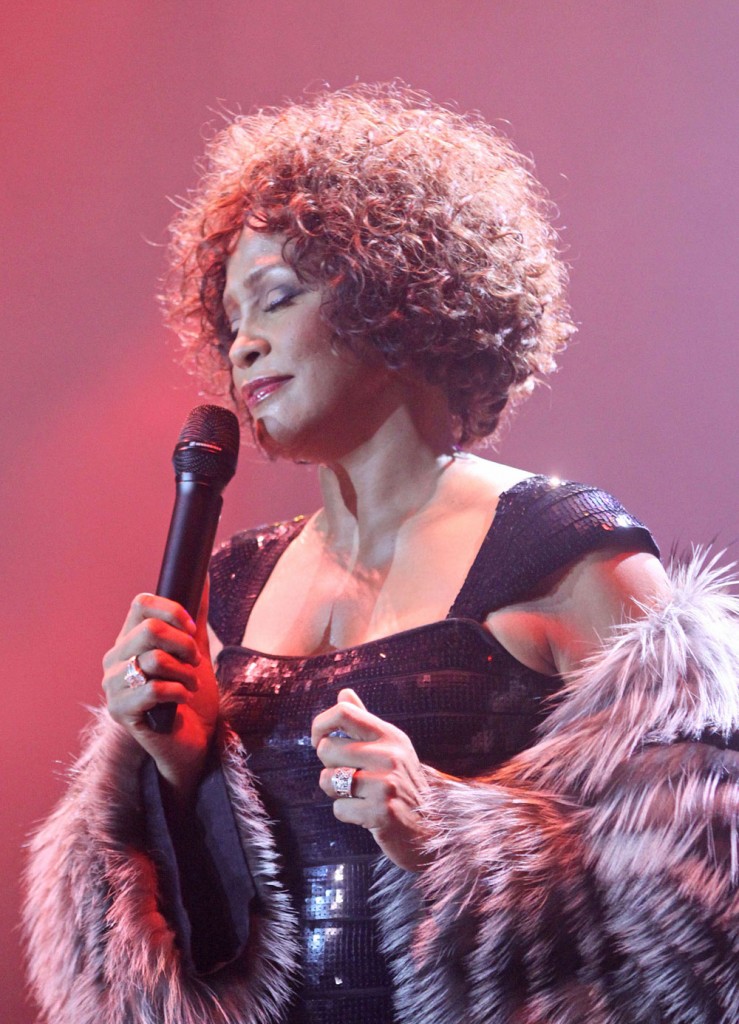 Investigation into her death
The Beverly Hills Police Department has announced that an investigation is ongoing into Whitney's death, but that "it is not a criminal investigation" and that they are treating it as an accident. They state that "as of right now, it is a coroner's case" and that they do not yet know the cause of death. TMZ claimed that a few pills were recovered at the scene including Xanax, Amoxicillin for a sore throat that Whitney was suffering, and Midol. Radar claims that three different sedatives were found in the room: Xanax, Lorazepam, and Valium.
Sedatives can cause serious side effects when mixed with alcohol. It's known that Whitney was drinking that night. Some reports claim that Whitney's family was told that there was not enough water in her lungs to conclude that she had died from drowning in the tub. Radar is now reporting that preliminary toxicology reports found benzodiazepines in her system. All of the sedatives reportedly found at the scene are benzodiazepines and can be fatal if mixed.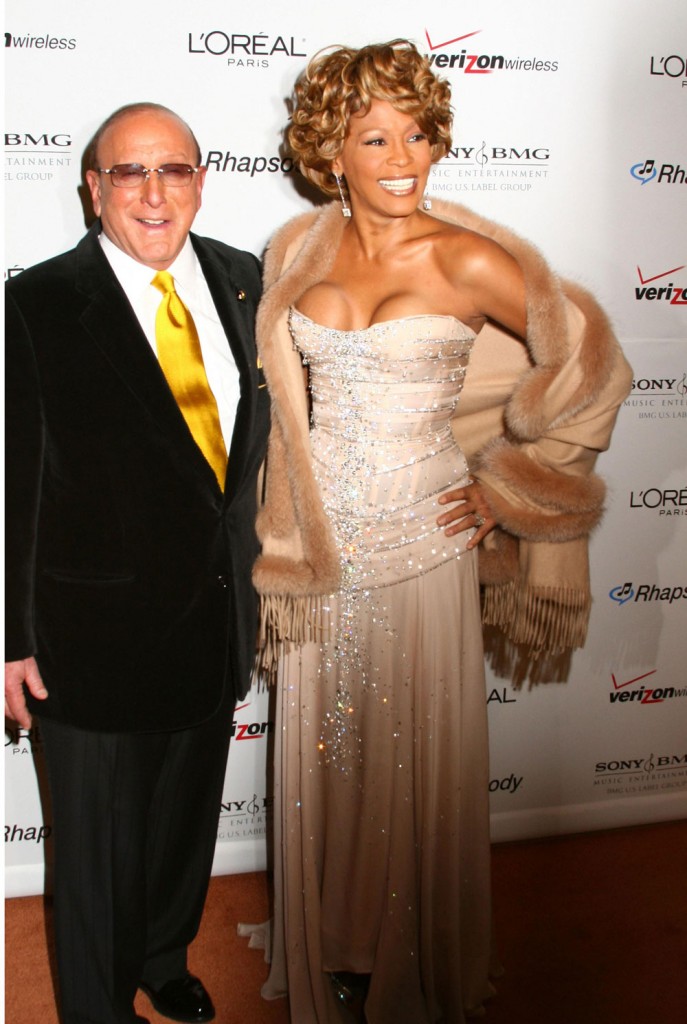 Whitney's financial situation
Just prior to Whitney passing, the Enquirer ran a story that she was nearly destitute, and was back on drugs. Their sister site Radar Online has more on Whitney's financial situation before she died, and they claim that she had been borrowing money from producer Clive Davis to live on. Whitney had a film coming up later this year that she co-produced and starred in, Sparkle, on which she was said to be hanging her hopes on a comeback. It will come out in August as scheduled and previous reports that it would be released early are said to be false.
The death scene
Both TMZ and Fox News are running photos featuring the tub where Whitney died and the remnants of the food she ordered from room service that fateful night. It's tasteless to say the least and I don't get the fascination with it.
The funeral plans
Whitney's body has been returned to New Jersey on a private jet belonging to Tyler Perry. Her remains are being interred at a funeral home in her hometown of Newark, NJ. Her family is reportedly considering holding a wake on Thursday and a funeral on Friday. They're said to be considering a public service at the Prudential center, which holds 18,000.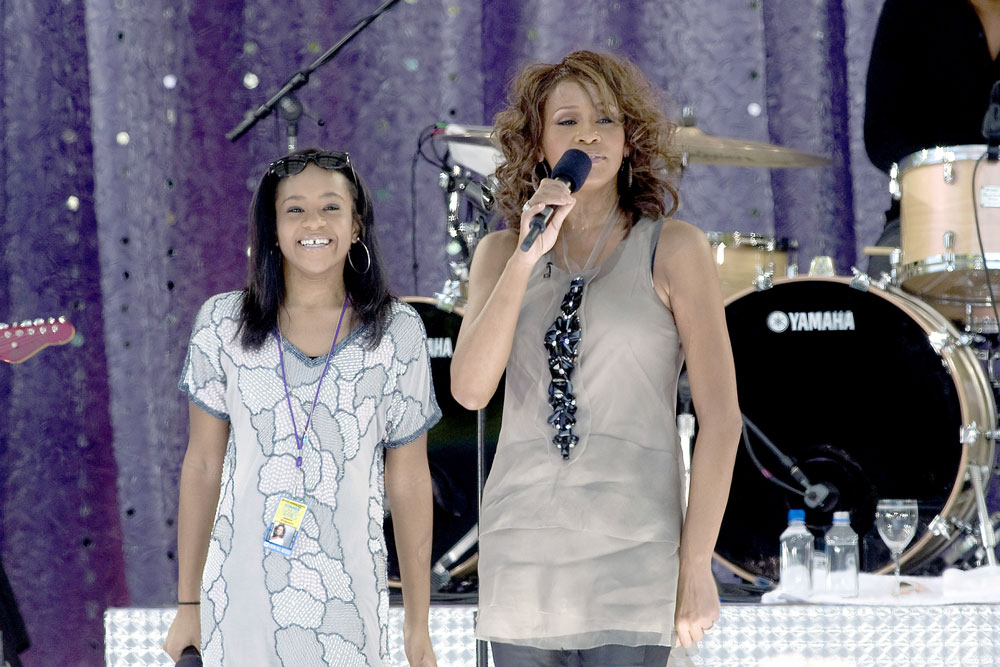 Whitney's family
We've heard that Whitney's only child, her 18 year-old daughter Bobbi Kristina, has been understandably inconsolable and needed to be hospitalized twice in the days following her mother's death. Bobbi is said to have mixed a sedative with booze, just like her poor mom, and to have passed out. Bobbi's most recent problems with drugs and alcohol may have preceded her mother's death. She's said to have also fallen asleep in a tub in the same hotel her mom died in, the day before Whitney's died in an eerily similar way. Bobbi's dad, Whitney's ex husband Bobby Brown, has flown back to L.A. to be with his daughter.
Finger pointing and blame
Chaka Khan went on Piers Morgan last night and put a few people on blast for allowing Whitney, who has a well known and admitted history with addiction, to party in LA a week prior to her performance. I get that when someone dies you want to figure out why. As I mentioned above, Whitney made the decision to put those pills in her mouth. It's not anyone's fault and unlike Anna Nicole Smith it's not like they were keeping her drugged for some nefarious purpose.
Celine Dion also made a statement that "It's just really unfortunate that drugs, bad people, bad influences took over her dreams, her motherhood." She also made comparisons to Elvis Presley, Marilyn Monroe, Amy Winehouse, and Michael Jackson. It seemed a little harsh at this point, but a lot of other people are saying it.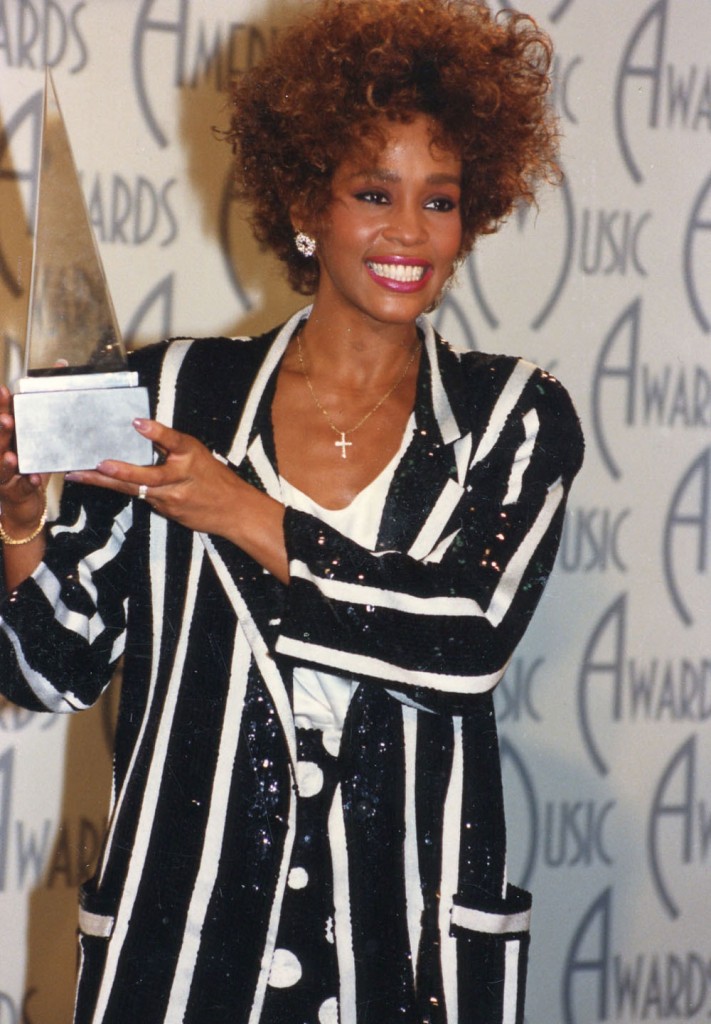 Condolences and tributes for Whitney
So many of us are in mourning that such a talented woman has died well before her time. There are a lot of sweet tributes in the press from celebrities who knew her and were inspired by her. Here are just a few:
Jennifer Hudson called it "greatest honor of my life" to sing for Whitney at the Grammys and said "I haven't stopped crying since she passed."
Singer Brandy said "My heart is destroyed. I lost my idol and dear friend."
Bobby Brown issued a statement that he was "deeply saddened" and asked for privacy.
Even President Obama issued a statement through his press secretary, who said "I know that his thoughts and prayers are with her family, especially her daughter."
And Paul McCartney and Nancy Shevell made a visit to the Beverly Hilton, where Whitney died, to place flowers at a memorial for her there.
RIP Whitney.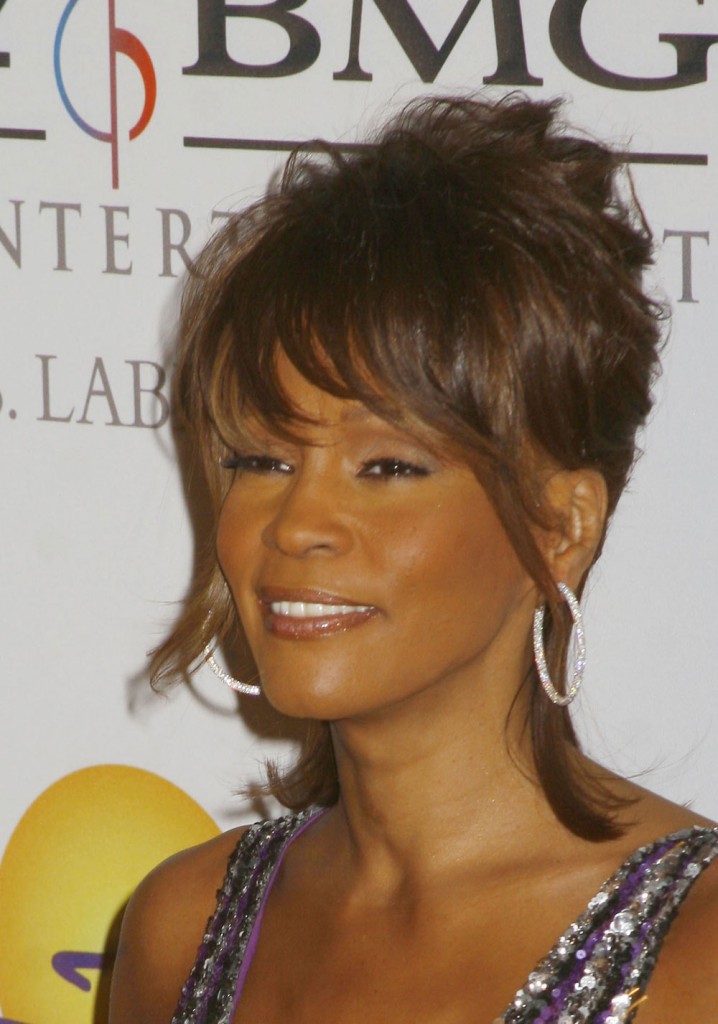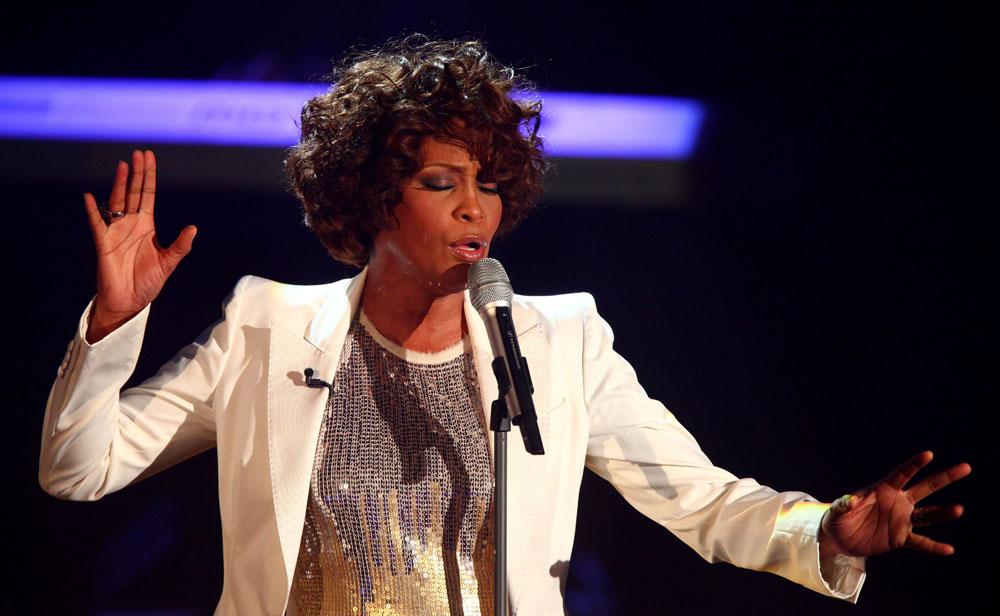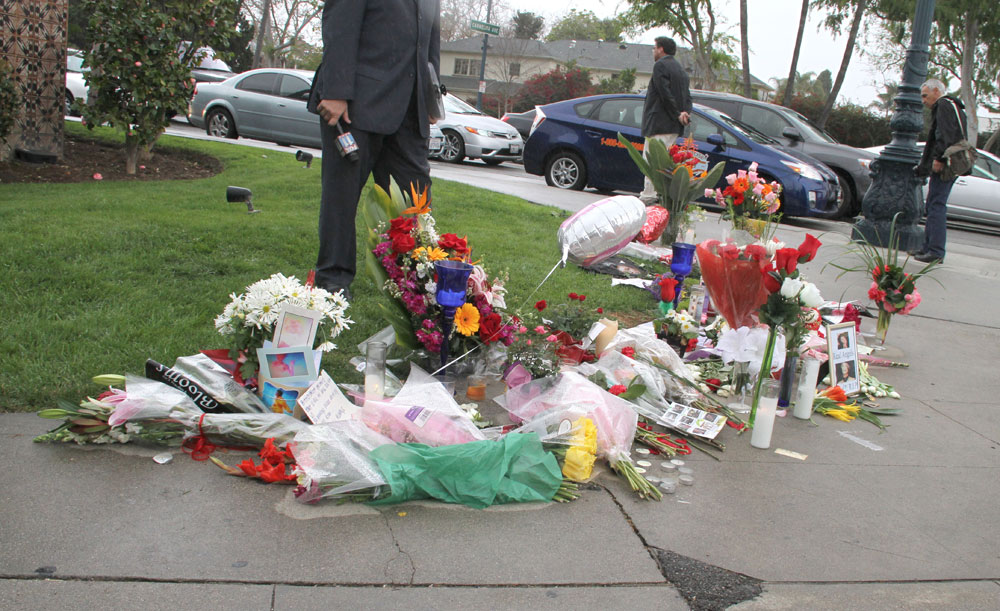 Photo credit: WENN.com