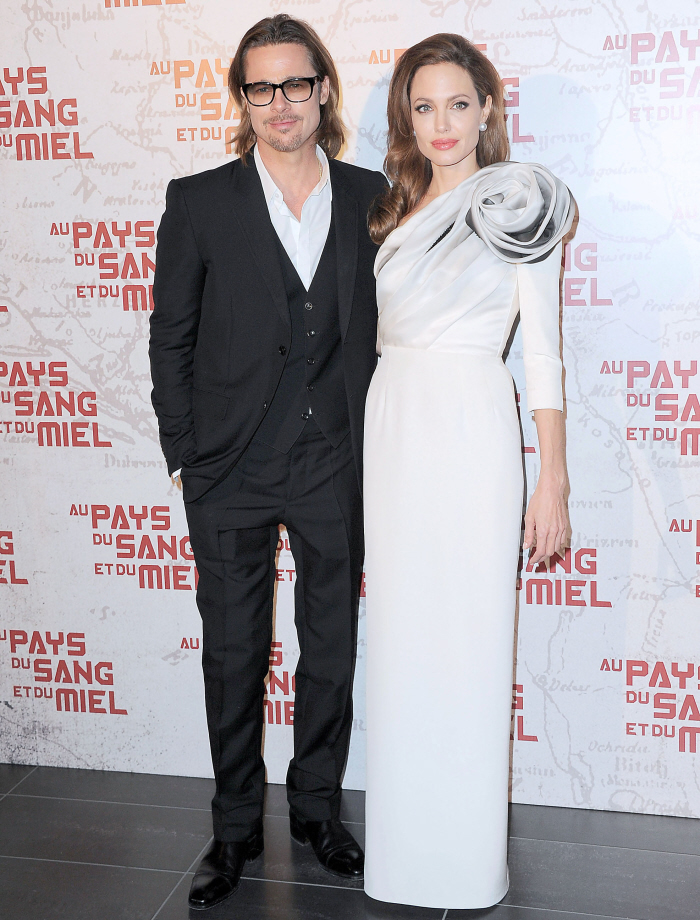 I thought I could always count on Angelina Jolie to be the kind of woman who would never wear a gigantic rose on or around her boob. I was wrong. These are photos of Brad Pitt and Angelina at the Paris premiere of In the Land of Blood and Honey. Can I just say? I'm pleasantly surprised that this film is getting a gigantic roll-out in Europe. I wasn't expecting to see all of these Brangelina-red-carpet photos, and they always brighten my day a little. Anyway, Angelina is wearing Ralph & Russo. Ralph & Russo also did that grey-blue cashmere gown that she wore in Berlin a few nights ago – that one that made her boobs look good. I really liked that one. Not so much with this one. Is it just me or is that one sleeve a really weird length?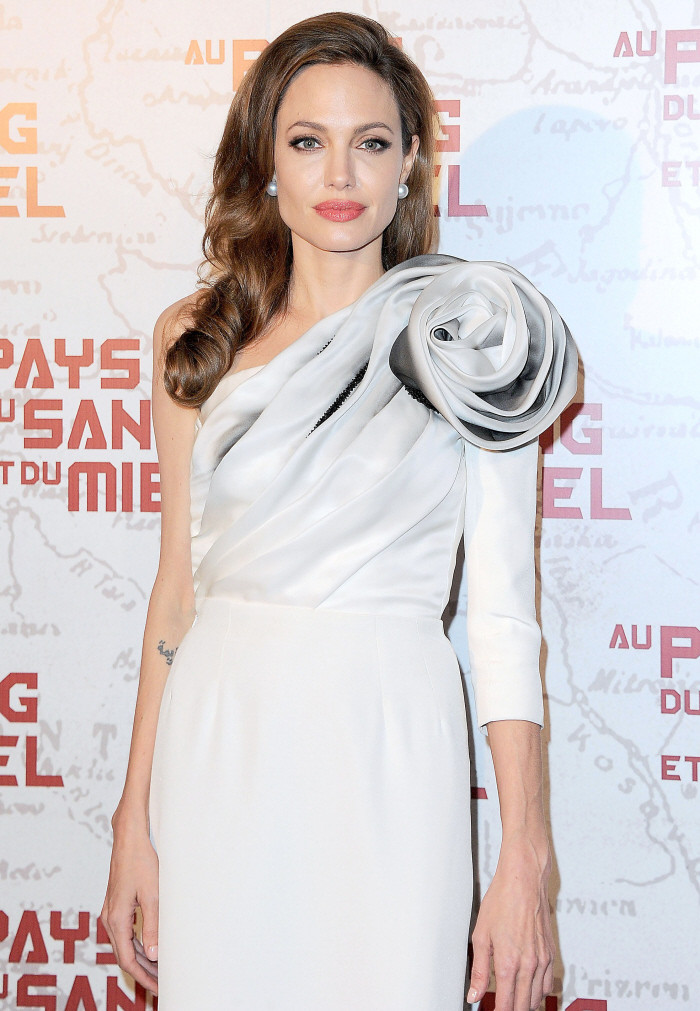 It's not that I hate Angelina in white. Remember that white/cream Versace she wore to the premiere of The Tourist? I loved that. I wish she would wear that silhouette more often – long-sleeved, deep V-neck with a wrap effect. It's super-flattering. Part of the reason I dislike this gown is that grey-black ombre effect around the one shoulder. I just… it doesn't look good, I don't think. I'm just not loving this.
As for Brad… I've grown to hate those tinted glasses. Passionately.
Also – Angelina has a new interview in The Guardian where she's discussing the threats that have made against her and the cast because of In the Land of Blood and Honey – go here to read it.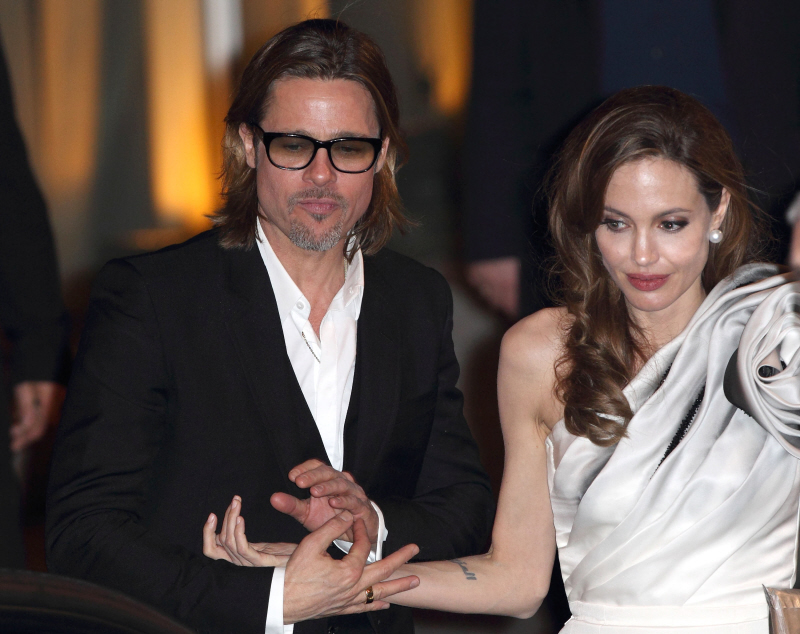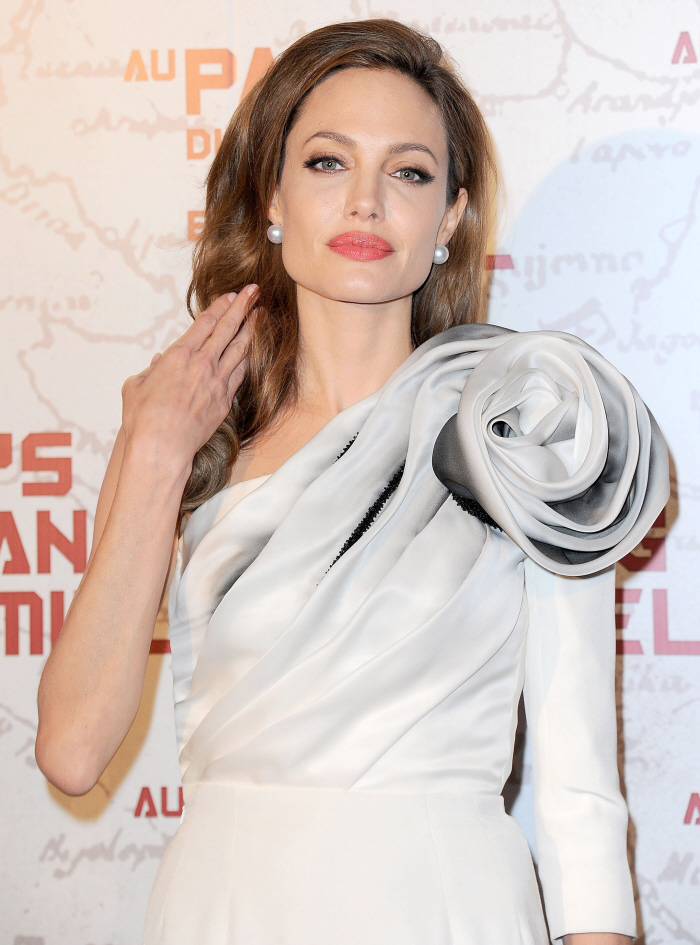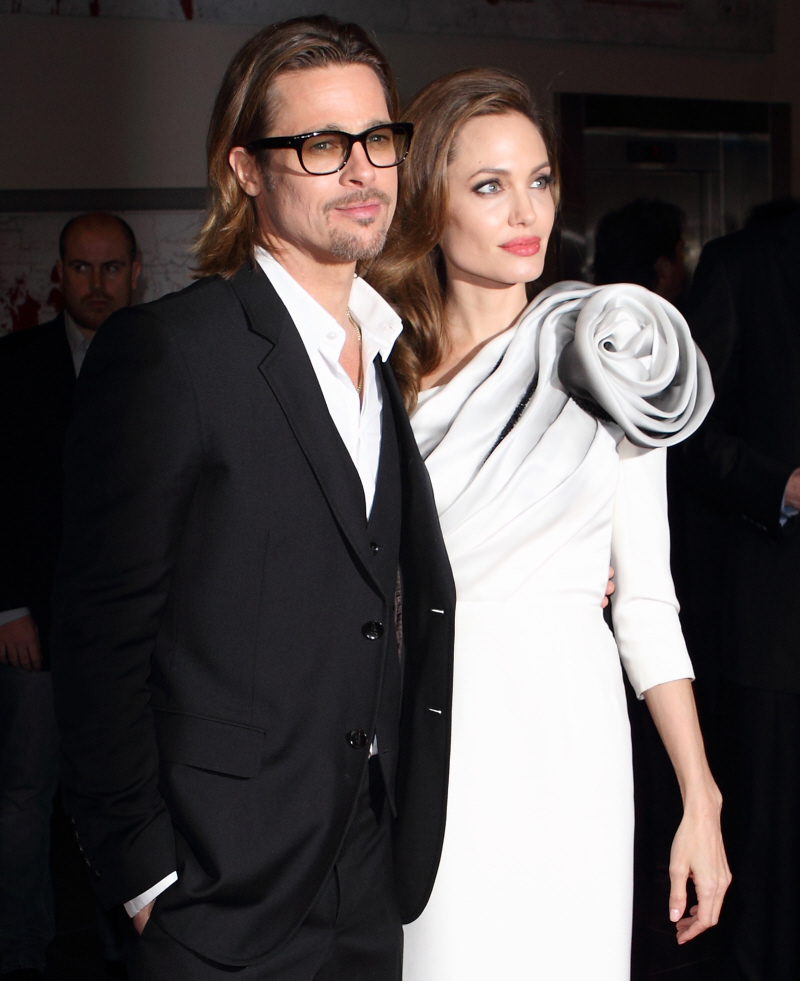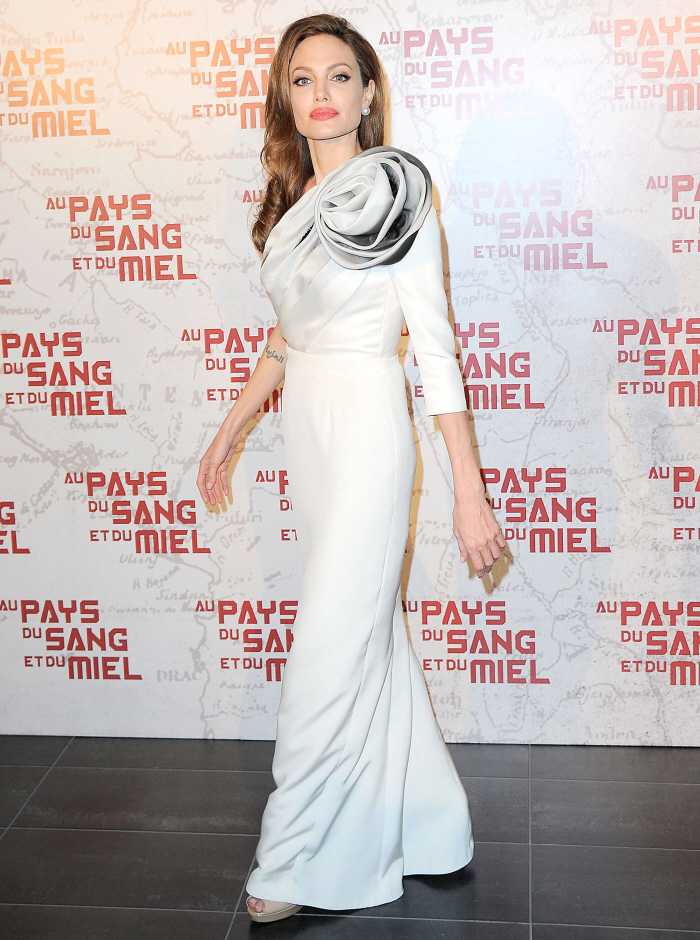 Photos courtesy of Fame/Flynet and WENN.