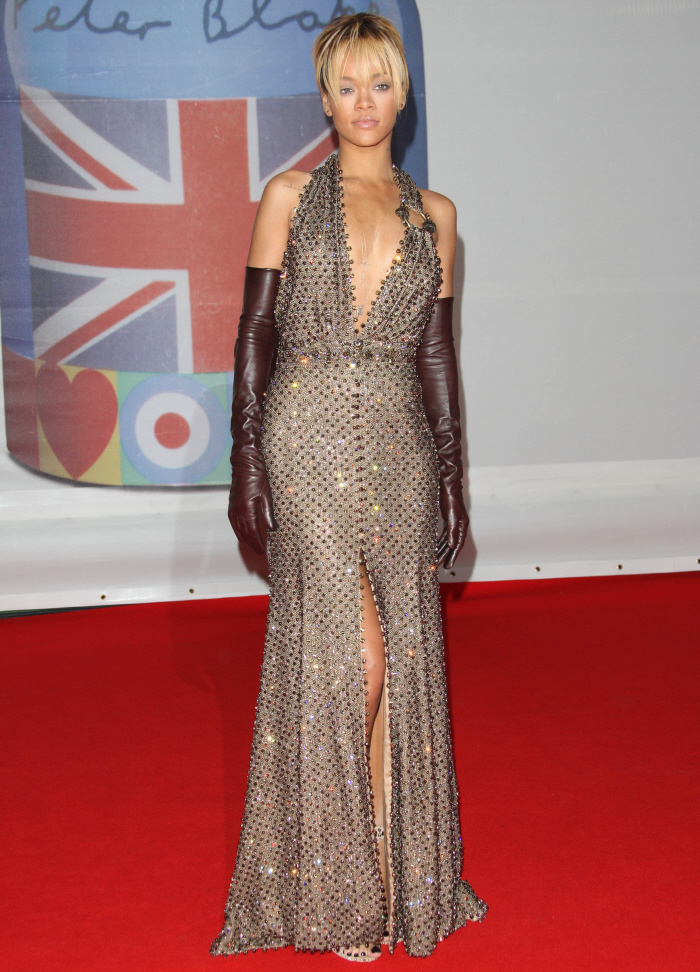 Here are some of the fashion photos from last night's BRIT Awards in London. They're sort of like the Grammys and the American Music Awards, I'm guessing. They give out awards to musical acts and there are lots of performances too. I already covered Adele's multiple victories earlier. Rihanna also took home an award for International Solo Artist of the year. Rihanna wore this Givenchy gown which… is unexpected? I'm not used to seeing Rihanna in formal eveningwear, so it takes a moment to adjust. I'm not crazy about the gown on Rihanna – it seems like the dress is wearing her, and the gown is too "old" for her. I do love the leather gloves, though. Those are gorge.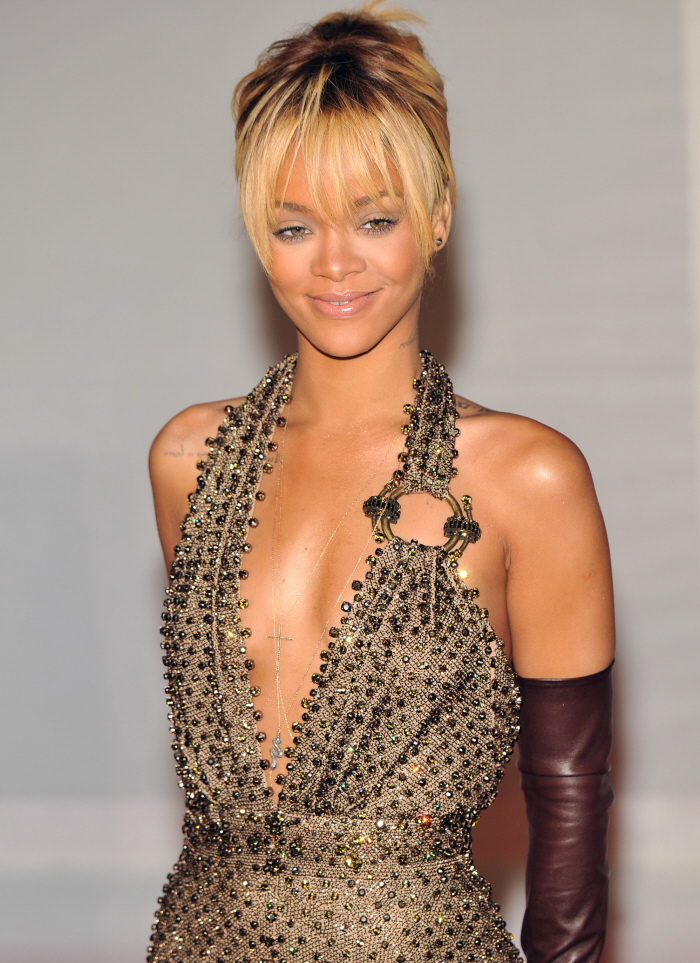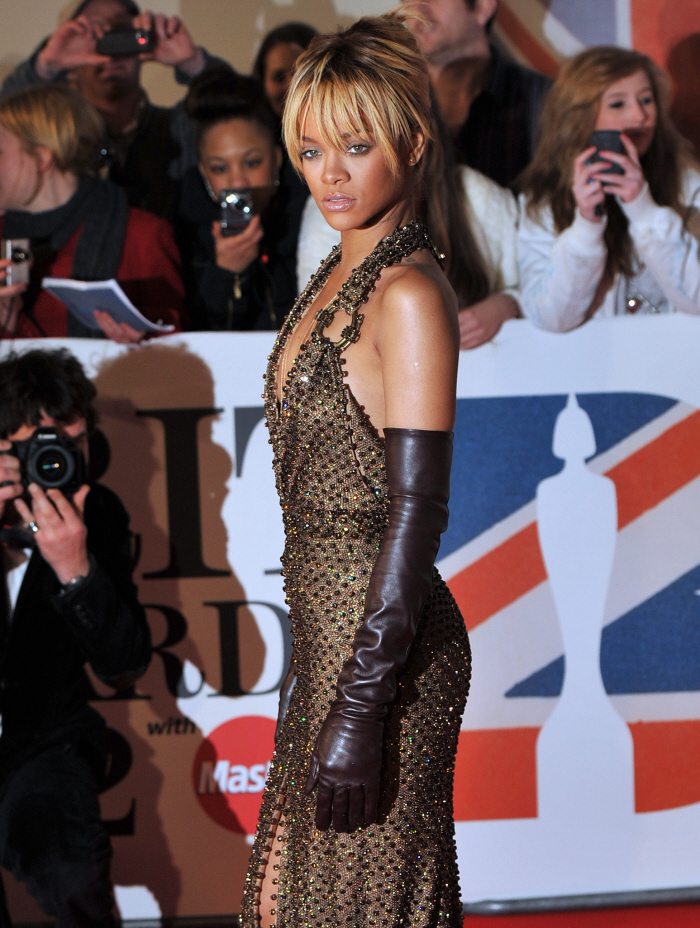 Here's Florence Welch in Alexander McQueen. Ugh. I love Flo, totally and completely, but I feel like people are trying to make her "happen" as a Fashion Girl, and I almost always think she looks like hell. Bad hair, bad makeup, and the dress does nothing for her. It looks like a tattered doily.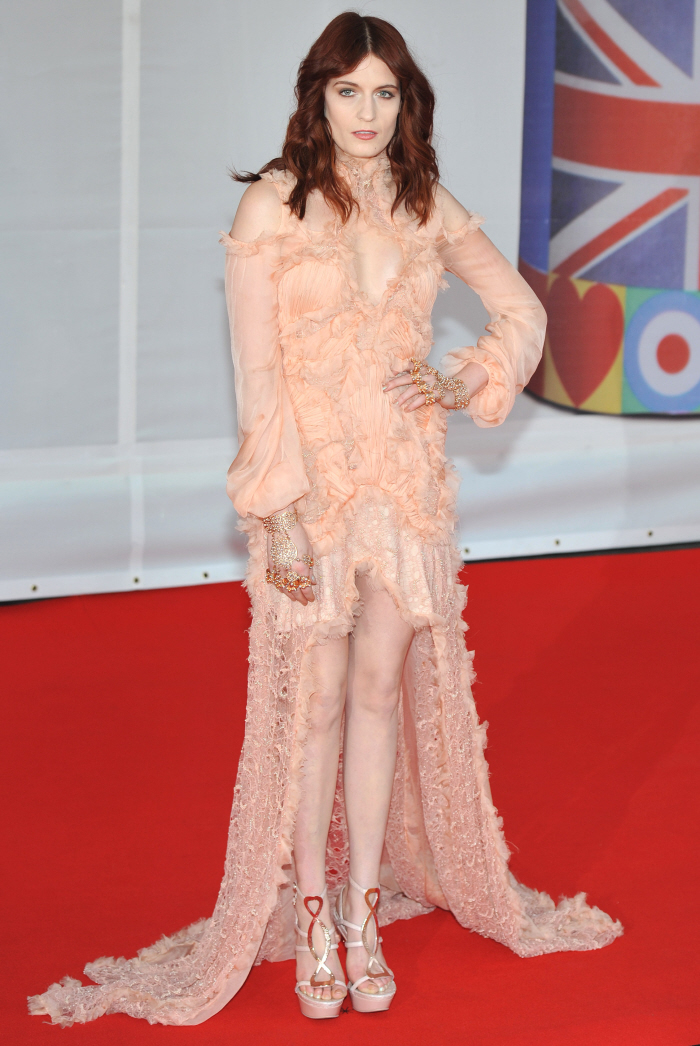 Lana Del Rey won the Breakthrough Award. She wore this pretty Vivienne Westwood gown which feels really plain on her, right?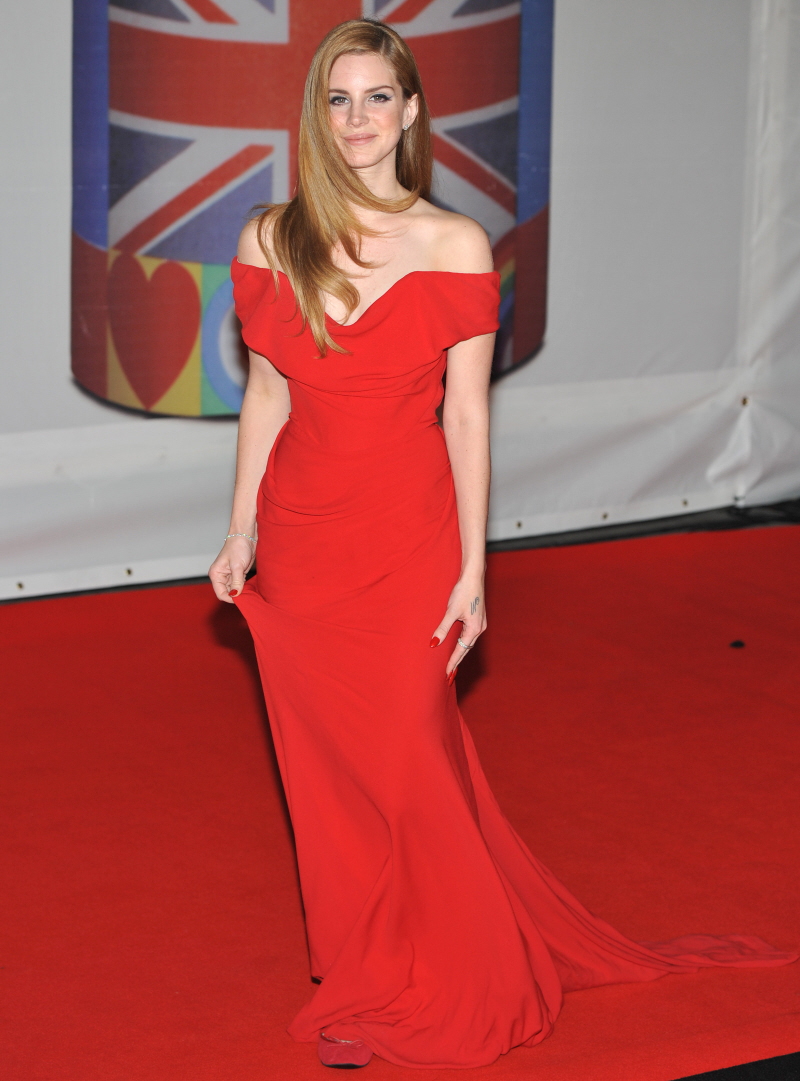 Call me cray-cray, but I love this pale yellow Versace on Nicole Scherzinger. The fit is weird at the bust and the waist, there's something "home sewn" about those beads, and yet… it all kind of works. She looks really good here.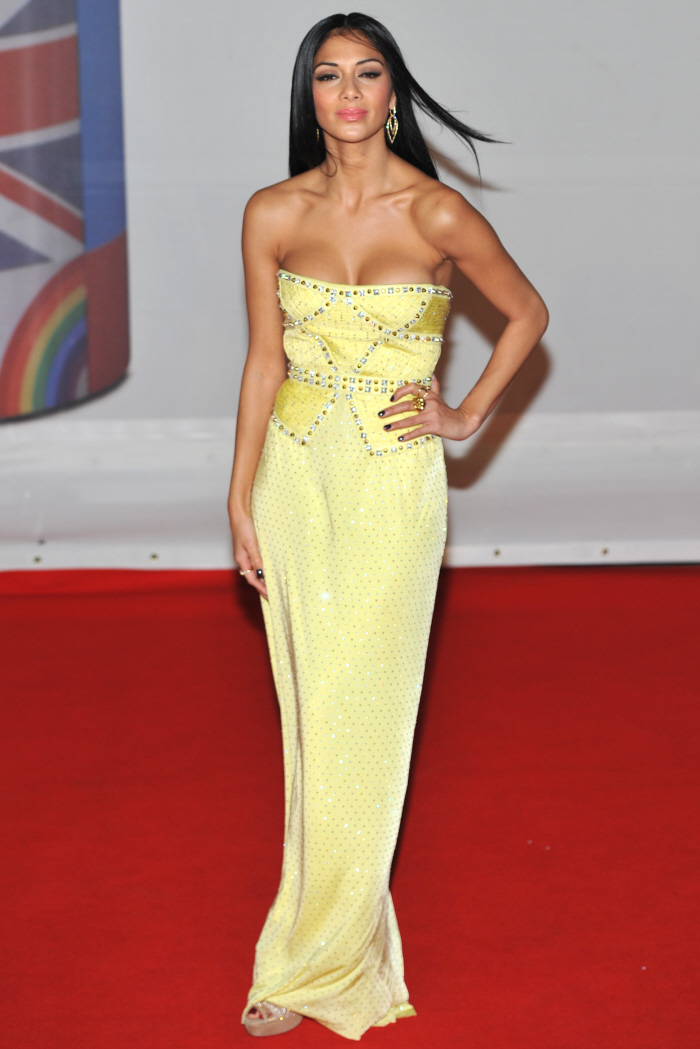 I really like Jessie J's voice. I feel like she's trying to follow The Gaga Path – have a great voice, since dance tracks that the gays will love, wear shocking things, try to be provocative, and see where it goes from there. She would be more interesting if she wasn't trying to be so "provocative" though. Her dress is Falguni & Shane Peacock – meh.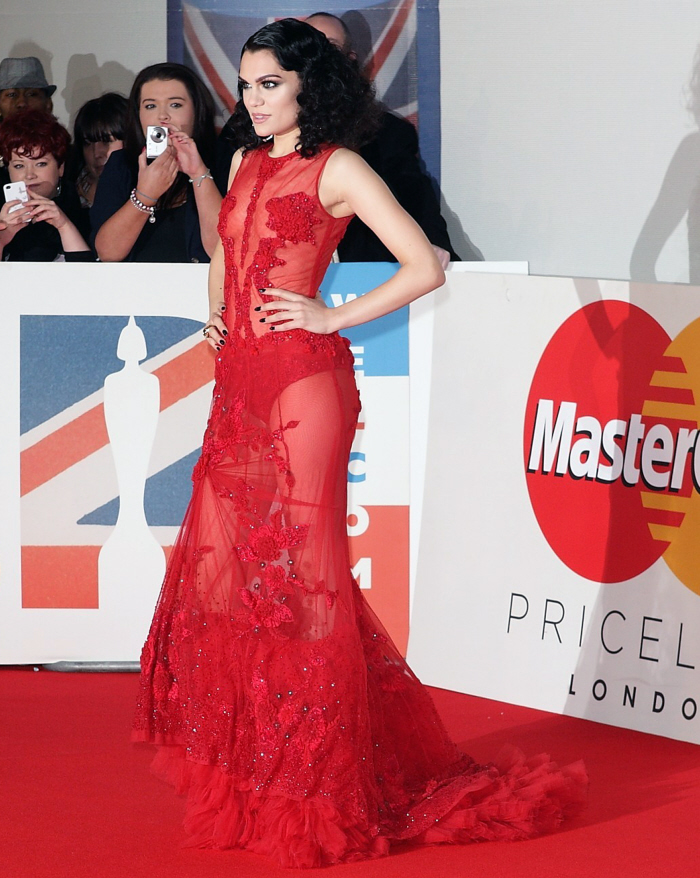 Photos courtesy of WENN, Fame/Flynet.