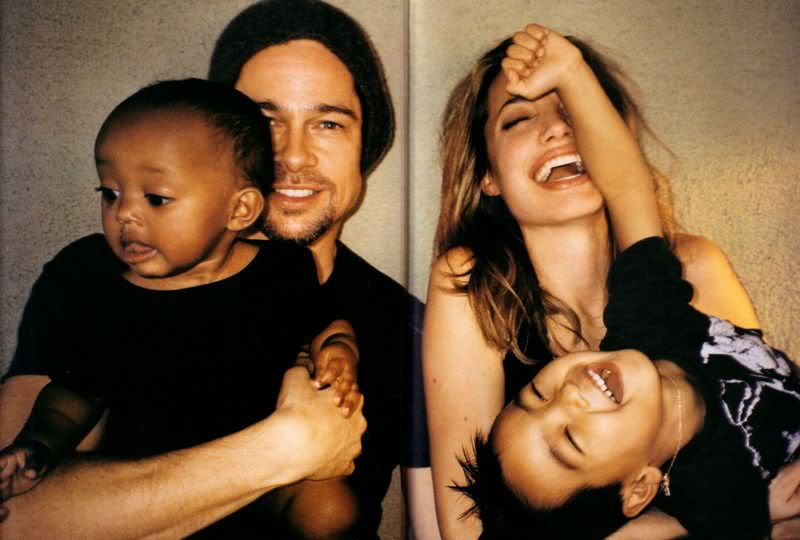 I just spent way too much time looking through Brangelina photos so I could perfectly illustrate this story. The story is simple enough – Star Magazine claims that Brad Pitt lost his iPhone while he was in London, and Angelina is super-pissed because the iPhone contained lots of "private" and "intimate" photos of her and the kids, and now they're worried that someone will find the phone and sell the photos. So these are the photos I've chosen – some are pics that Brad Pitt shot with Angelina and the kids for W Magazine in 2008. Some are from Mario Testino's photo shoot with Brad and Angelina back in 2005 (or early 2006?), for Testino's book Let Me In. Are these the kind of "intimate" photos that will be flooding the market soon?
Angelina Jolie is "still a bad girl," Brad Pitt recently said. "It's not for public consumption." Not so fast! The world may soon get a glimpse of what goes on in their bedroom, because Star had learned that Brad lost his iPhone at the BAFTAs – the phone containing "intimate photos" of the pair.

Sources say the couple's worried that the personal snaps could be leaked on the Internet.

"It's a nightmare for Brad!" an insider tells Star. "Angelina is livid. She told him a hundred times to delete the shots for this very reason. She warned him that something like this could happen."

Unfortunately Angelina is getting no satisfaction out of telling Brad "I told you so."

Says the source, "With the Oscars on the horizon, they feel like this couldn't have happened at a worse time. Brad's waited for years for what should have been a moment of celebration, and this drama has really tarnished it."
[From Star Magazine, print edition]
Yeah, nothing has been "tarnished" as far as I can see. I mean, how bad could those photos possibly be? Are we talking about a Jesse James-like secret Nazi fetish? Or are we talking about some titsy photos of Angelina? Because we've already seen Angelina's rack. A lot. And we enjoyed it. Unless the photos contain some kind of weird kink or they contain evidence of Zahara's unfolding plot to become Empress of All, I don't think many of us would be surprised.
…Oh, derp. I just realized that Brad probably takes photos of his dong on his iPhone. That's what dudes do, right? They love taking photos of their junk. So… keep your eyes peeled for random photos of Pitt dong.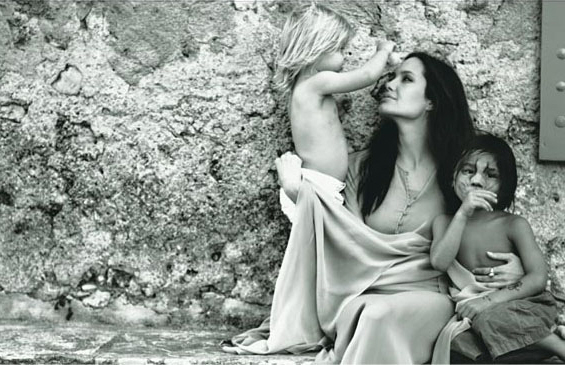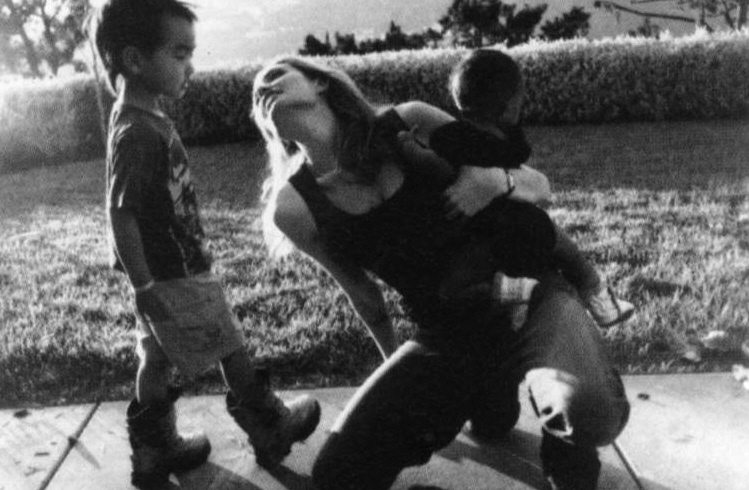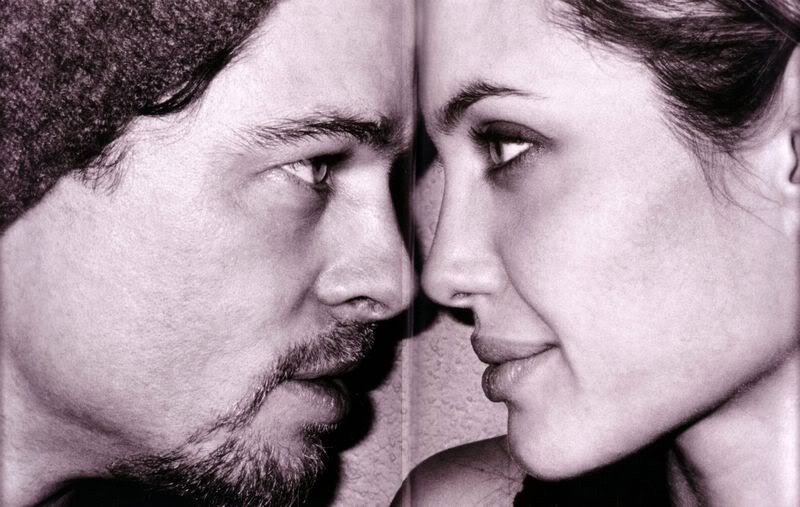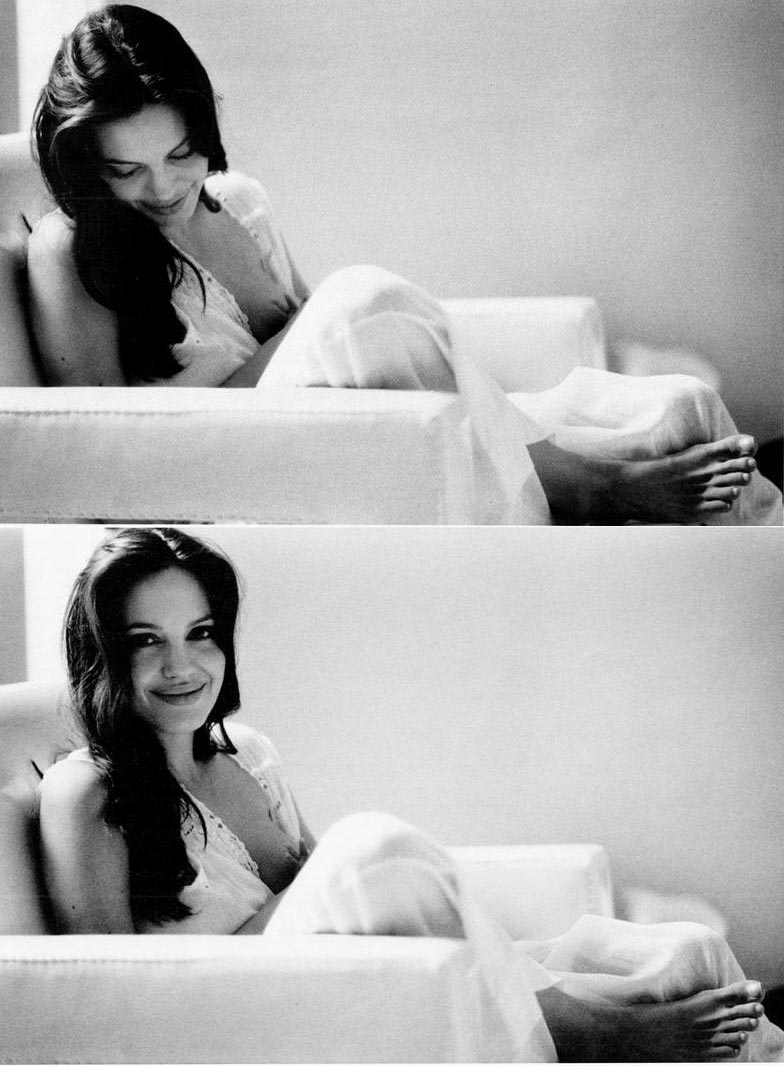 Photos courtesy of Brad Pitt for W Magazine, and Mario Testino's book, Let Me In.