Gerard Butler enters rehab, he's being treated for substance abuse problems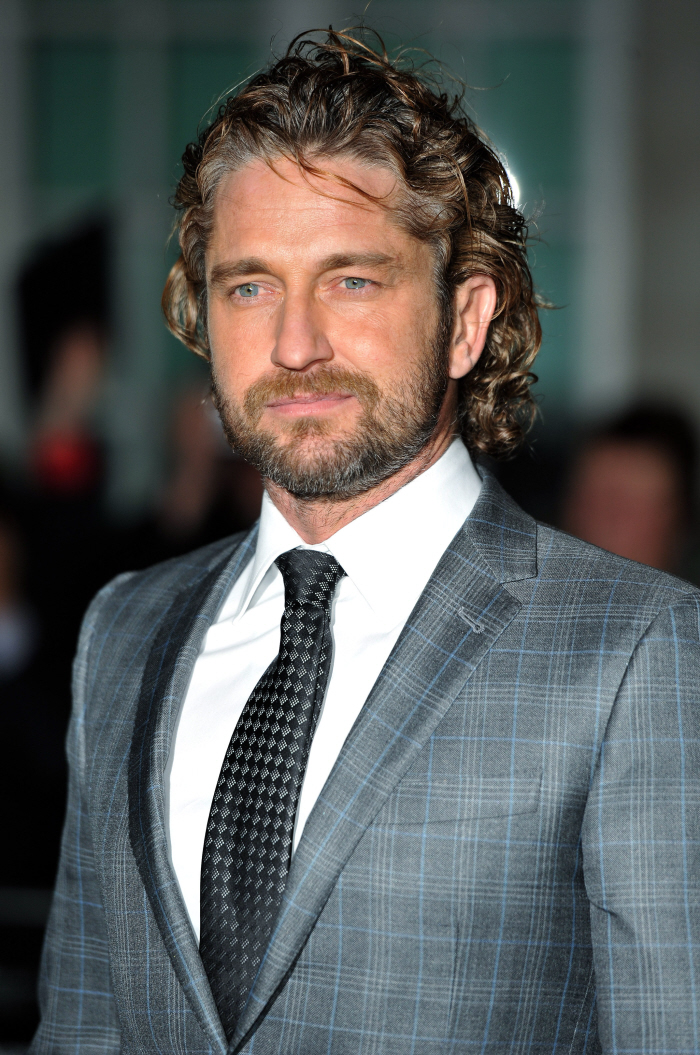 Gerard Butler is in rehab!! OMG. After I abandoned him for Michael Fassbender, it seems like Gerard fell into a deep, dark hole full of random vadge, cocaine and prescription medication. Poor guy – but that's what happens when you lose my love – you go to a very dark place. I'm only joking around, of course. In all seriousness, I've had my doubts about Gerard's sobriety for a while. Gerry famously gave up alcohol in his 20s, when he realized he was having problems. He's spoken about his alcoholism (though he never called it that) at length in interviews. But I had always heard random pieces of gossip about Gerry doing coke, and that some recreational drug use was part of his lifestyle, along with the usual buffet of strange (if the man could main-line vadge, he would). Anyway, TMZ has more details about Gerard's trip to rehab:
Gerard Butler is being treated for substance abuse at the Betty Ford Center … TMZ has learned.

Butler's problems were triggered by the physical demands of shooting "300″ in 2006. We're told the actor began struggling with pain management, and the problem became exacerbated while filming "Of Men and Mavericks," when Butler was badly hurt on December 18 during a surfing accident.

We're told Butler realized he was relying too much on prescription drugs and decided to head off a full-blown addiction by entering Betty Ford 3 weeks ago.

Sources tell TMZ … Butler also developed issues with cocaine, but the root problem appears to be the injuries and pain management.

We're told Butler will be leaving Betty Ford later today.
[From TMZ]
Do I believe this sanitized version? Sure, I partly believe it. I think it's perfectly possible that Gerard's biggest addiction problem is with prescription medication, like Vicodin or something like that. I'm also guessing that Gerard was a recreational cocaine user, and that he was becoming a habitual user. Maybe he thought he was okay as long as he wasn't mixing the stuff with alcohol? I don't know. I do feel sorry for the big lug. Unlike so many celebrities with addiction issues, Gerard never flaunted his problems, and he was never a mess in public. He's been dealing with all of this stuff in private – with one exception: the Brandi Glanville stuff. Do his addiction issues explain his affair with Brandi? Or does Gerard also have "addiction issues" with sex too? It wouldn't surprise me if he was a sex addict. For real.
Poor Gerry. I hope he deals with this stuff properly and comes back a stronger person. He and Russell Brand can do yoga together.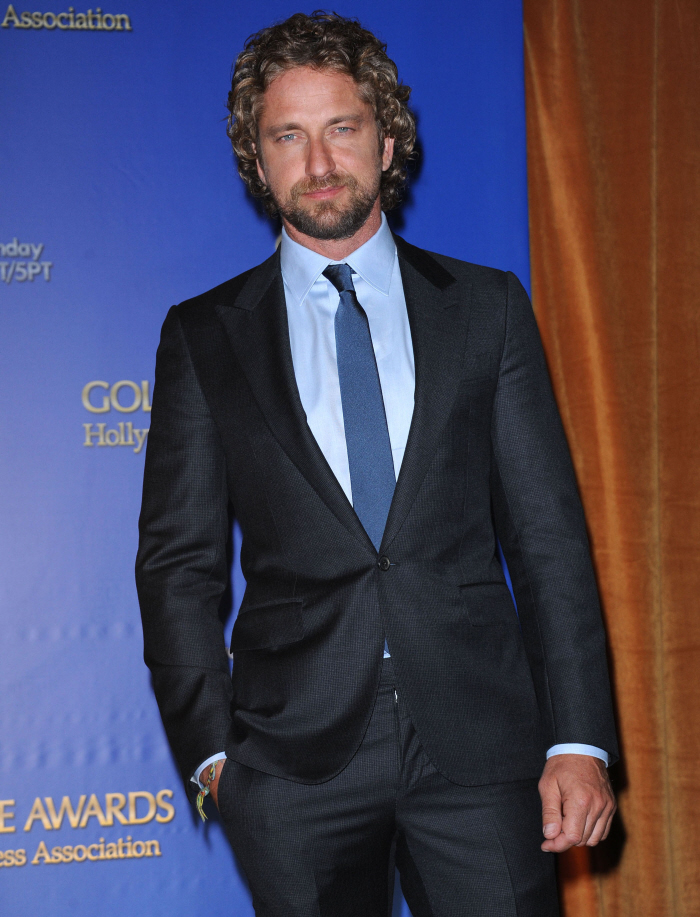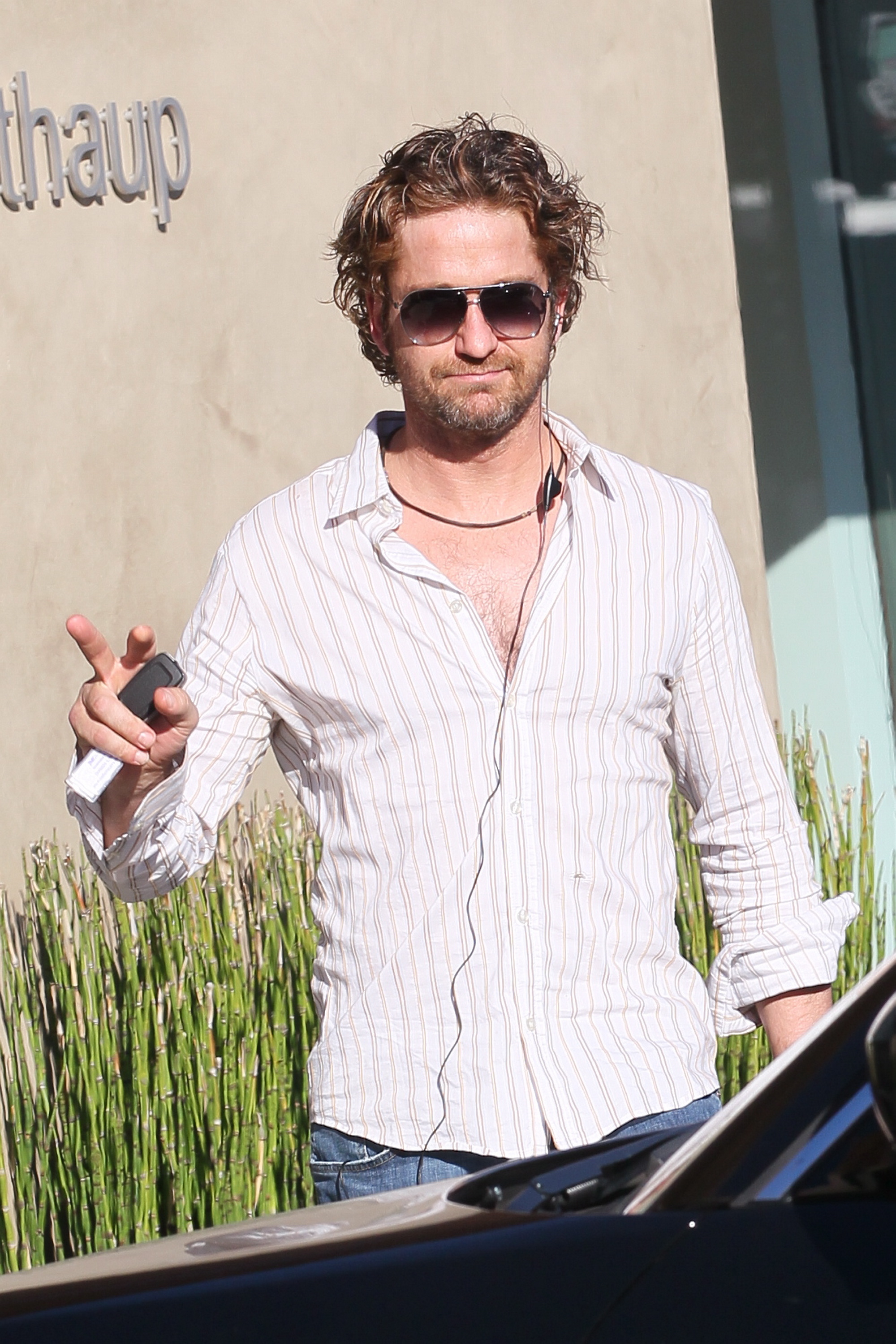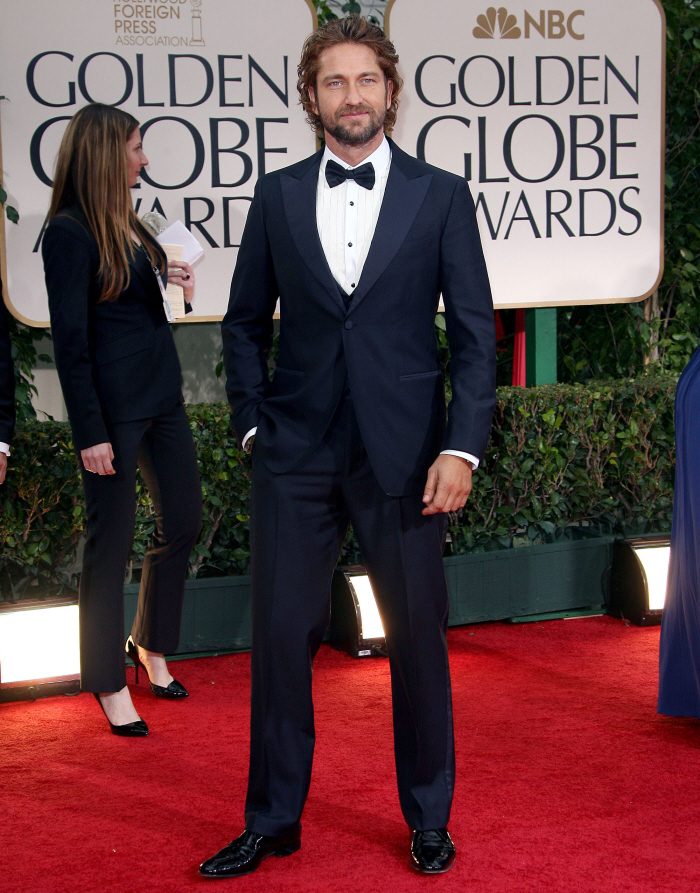 Photos courtesy of WENN.

Written by Kaiser

Posted in Gerard Butler, Rehab

- Mariah Carey lip synced on American Idol [CDAN]
- Colin Firth is looking good [Lainey Gossip]
- Internet celebrity charged with murder! [D-Listed]
- What is Paz Vega wearing? [Go Fug Yourself]
- New bachelors on The Bachelorette [Reality Tea]
- Goodbye to The Office [Pajiba]
- Bachelor Sean's fiance cheats on him [Evil Beet]
- Britney Spears out with her man [Popsugar]
- Nina Dobrev works it [Popoholic]
- Cindy Crawford needs to lay off the 'tox [Celebslam]
- Who said it: Carrie Bradshaw or The Dalai Lama? [Buzzfeed]
74 Responses to "Gerard Butler enters rehab, he's being treated for substance abuse problems"