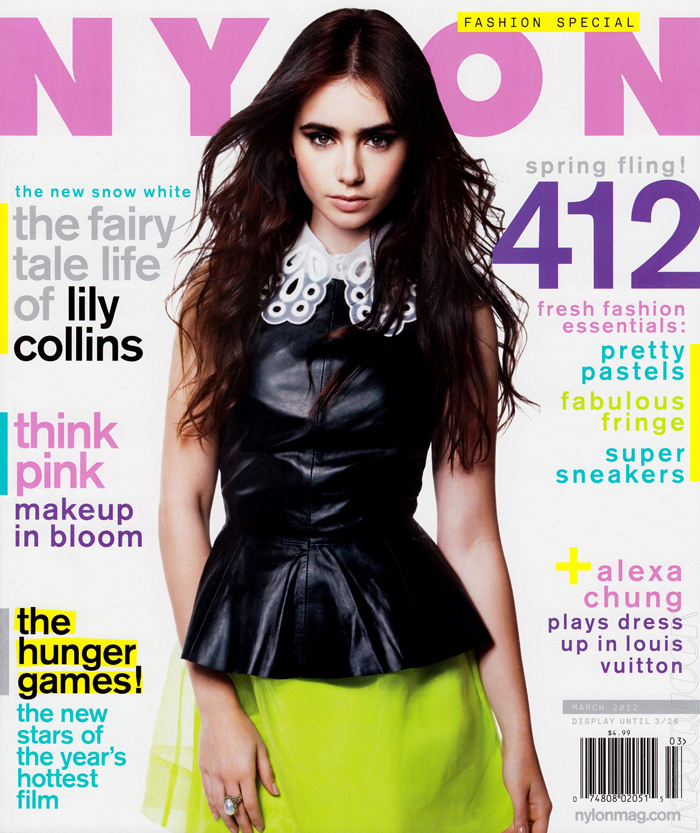 Lily Collins covers the March issue of Nylon magazine to promote her role as Snow White in the obnoxius looking Mirror, Mirror, a.k.a., "The Snow White film starring Julia Roberts." Fortunately, Lily does not discuss (nor is she asked about) her eyebrows in this interview (unlike during her recent Seventeen interview).
Thankfully, the interview focuses mostly on the upcoming movie. Since Lily's father is musician Phil Collins (cue "Sussudio" playing in your head), there's the question of nepotism possibly playing a part in her ability to capture such a huge role like Snow White as a relatively unknown actress. While Lily handles this topic in a less abrasive manner than Emma Roberts, it's rather obvious that she's been coached by a publicist for just this sort of quizzing. During the interview, Collins apparently dragged the journalist to both a flea market and a gay bar featuring singing drag queens. While I can't possibly understand the former, I can dig the latter. Here are some excerpts:
She's no Lohan: "I never did do the whole drinking, drugs [thing]. That wasn't ever me and is never gonna be me."

On Fame: "I have no idea what will happen after Mirror, Mirror, but I love that I can still do what I want to do on a weekend, like go to the flea market. I don't ever want that to stop. I don't want to suddenly have to sacrifice parts of myself, and I don't feel like I am, knowing that people are going to be more interested in my personal life. I don't want to acquire whatever 'fame' is. I just want to be able to continue doing what I love to do."

On her dad, Phil: "Obviously, I grew up seeing the pros and cons of the business with my dad, but he was really passionate about what he does, and you can't stop doing what you're passionate about because someone is photographing you… A lot of people's perception is that I don't have to work my way to get in a room because someone's always interested in the last name, but I always say that personality opens doors, but character keeps them open. Everyone can have something special to get them in, but once you're in, it's sort of like, 'Okay, so?'"

On playing Snow White: "Growing up in the English countryside, I would go out into the fields and create my own stories, and I would run around as if I was in a movie. That's why for me, playing Snow White was a crazy dream come true, because I've always been someone who would read books and then go and make a movie in my head."

"I just had this gut feeling that I needed to try one more thing because I wanted it so badly… so I went back in and I knocked on the door, and they let me [audition] again. I'm persistent but not in an annoying way. I'm really determined, and I want to try my best, and once I've known I've done all I can do, it's totally fine."

On acting with Julia Roberts: "I would be in a scene with Julia and she would be saying something mean and I would find myself almost smiling because I was enjoying it so much. Then I'd be like, 'Oh f-ck, I have to be really upset right now.'"
[From Nylon]
That's quite the odd statement about fame, isn't it? If Lily didn't covet fame, she wouldn't date someone with a profile like Zac Efron, who incidentally dropped a condom on The Lorax orange carpet this week. And if she merely wanted to work on the "craft" of acting, Lily certainly wouldn't have auditioned for a lead role in a big-budget movie opposite the likes of Julia Roberts, right?
Now onto this Nylon photoshoot, which is rather lovely if one doesn't check out the atrocious cover shot. Lily's a beautiful young girl, but I still suspect she wouldn't be getting big parts in Hollywood if her father's name hadn't helped her get her foot in the proverbial door.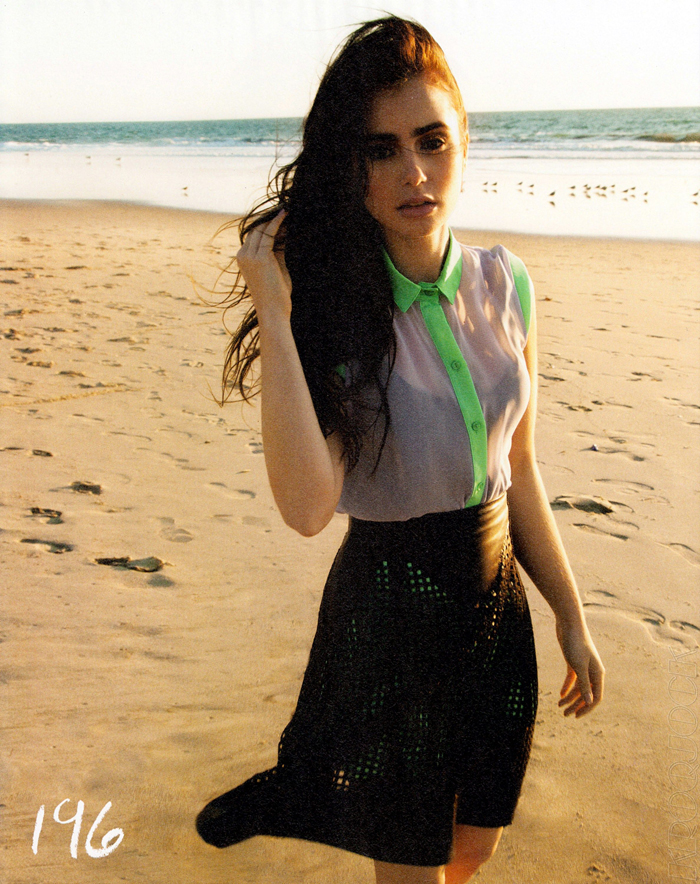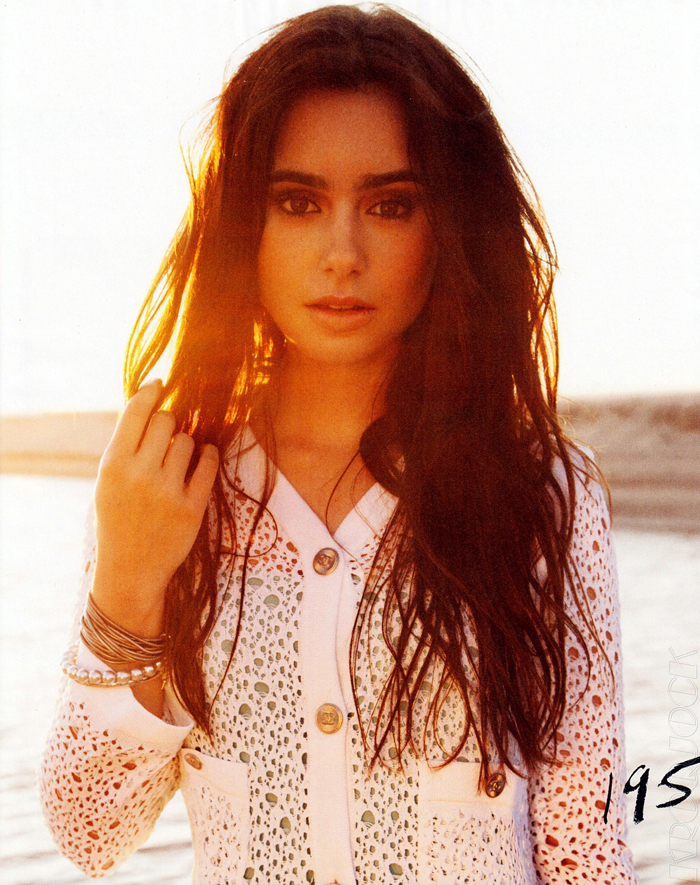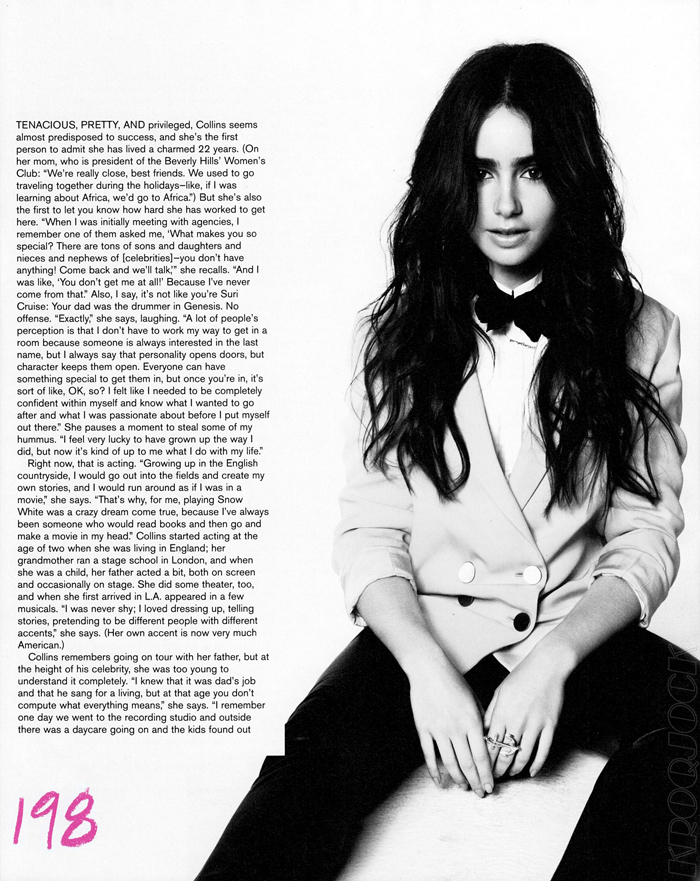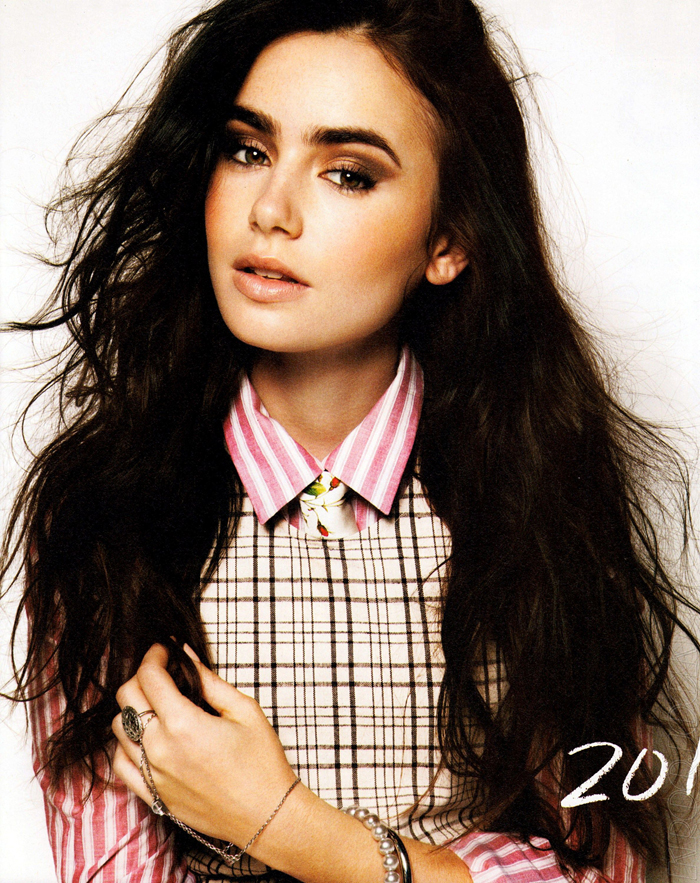 Photos courtesy of Nylon