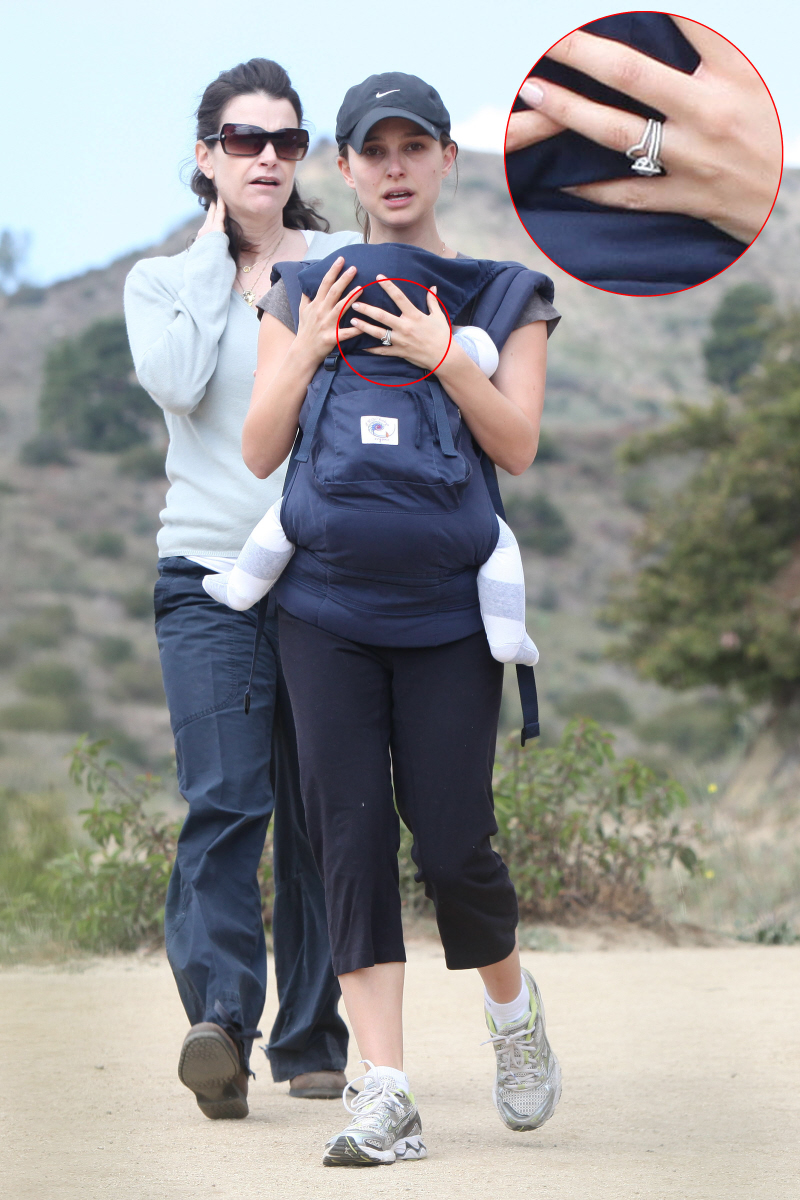 In the post-game analysis of the Oscars, several media outlets picked up on the fact that Natalie Portman and Benjamin Millepied seemed to be wearing wedding bands when they walked the Oscar red carpet. Benjamin and Natalie had been very quiet about their relationship – I think Natalie's only public statements about all of it were in the form of the pregnancy announcement in 2010 and her acceptance speeches during all of the awards shows last year. When Natalie gave birth to little Aleph, I actually thought to myself, "Hunh. I bet they got married very quietly because Natalie seems like the kind of girl who doesn't want to give birth 'out of wedlock'." Still, there was never a confirmation until everyone picked up on the "wedding bands" thing. And now Natalie's jeweler is speaking – and confirming the secret marriage?
While Natalie Portman remains mum on the status of her nuptials, she's continuing to let her wedding rings speak for themselves.

The actress was spotted out and about in Los Angeles Wednesday sporting her dazzling engagement ring plus two platinum bands sandwiching the bauble.

The actress, 30, and her beau Benjamin Millepied, 34, caused a stir when they quietly debuted their wedding bands at Sunday's Oscars — despite there being zero mention of a wedding for the couple, who announced they were engaged and expecting a child in December 2010.

On Tuesday, jeweler Jamie Wolf confirmed to Us Weekly that she was the designer behind the pair's wedding bands.

Jewelry expert Michael O'Connor describes Portman's new dazzling addition to Us: "In the 60′s and 70′s it was much more common to have two platinum wedding bands, one on either side of the engagement ring, so this style is more retro — making it an appropriate debut with Natalie's vintage dress at the Academy Awards! Estimated price tag is $20,000 total for both of her bands."

No further details on when or where the actress and dancer-choreographer tied the knot. Portman's manager did not reply to requests for comment from Us. The pair fell in love while making Black Swan in 2010; they welcomed son Aleph in June of last year.
[From Us Weekly]
Is this how it's done these days? You announce your secret wedding via your jeweler? Anyway, since the Oscars, Natalie has been photographed several times in LA, and in every photo set, she's still wearing the "wedding band" plus a nice-sized diamond ring. Yeah… I think they're married. Do you think she got a pre-nup? I used to think she was so smart and worldly, but if she got hitched to her Ballet K-Fed without a prenup, I'll have some concerns.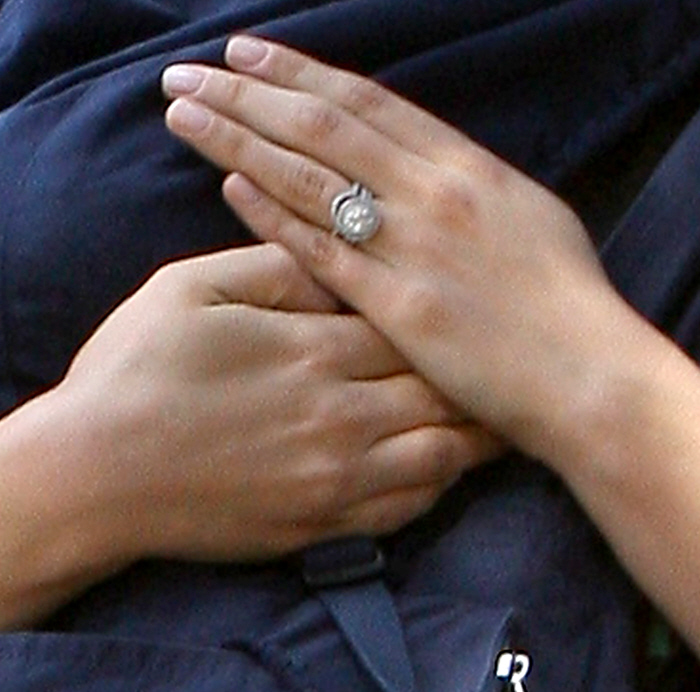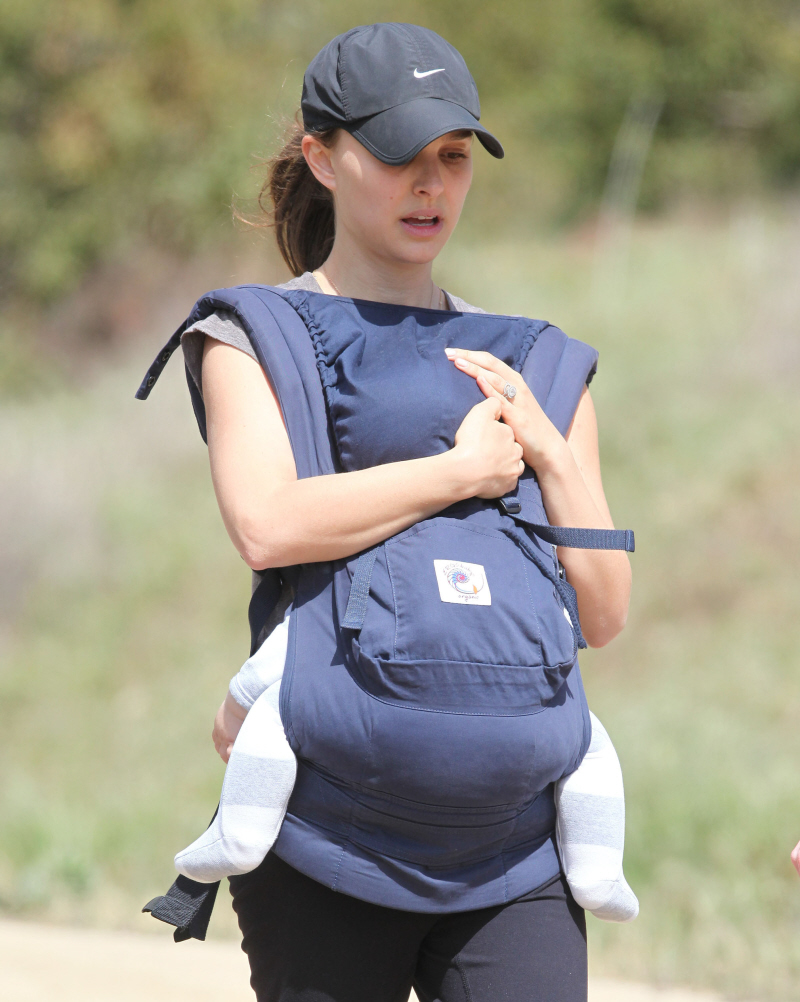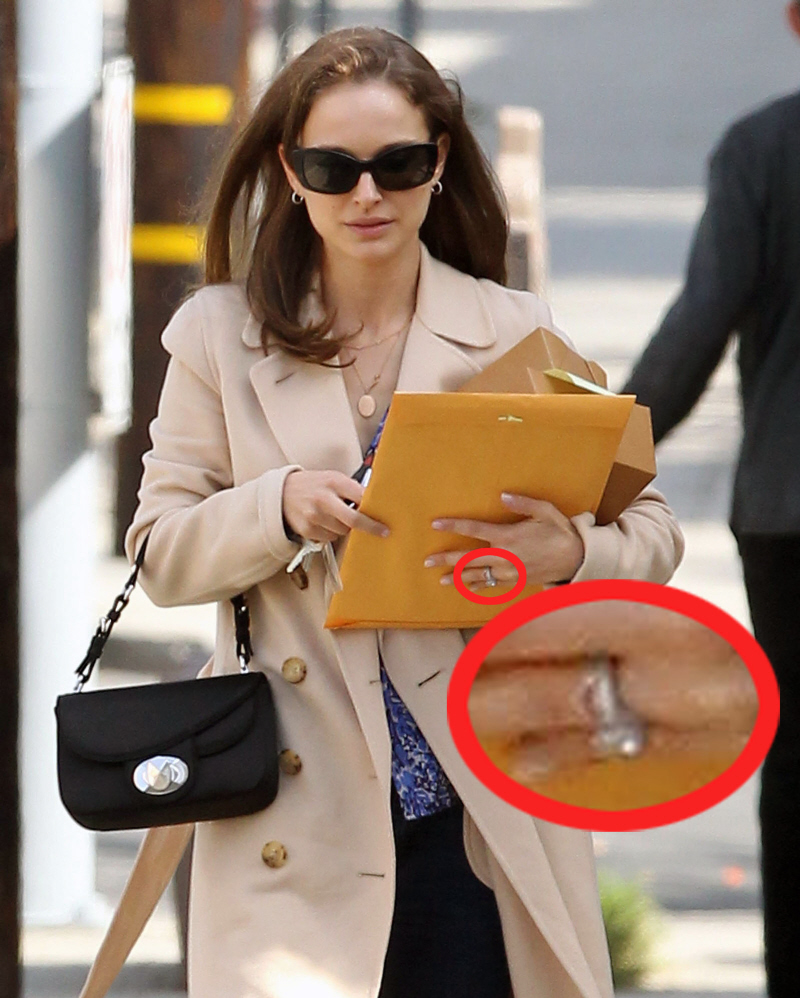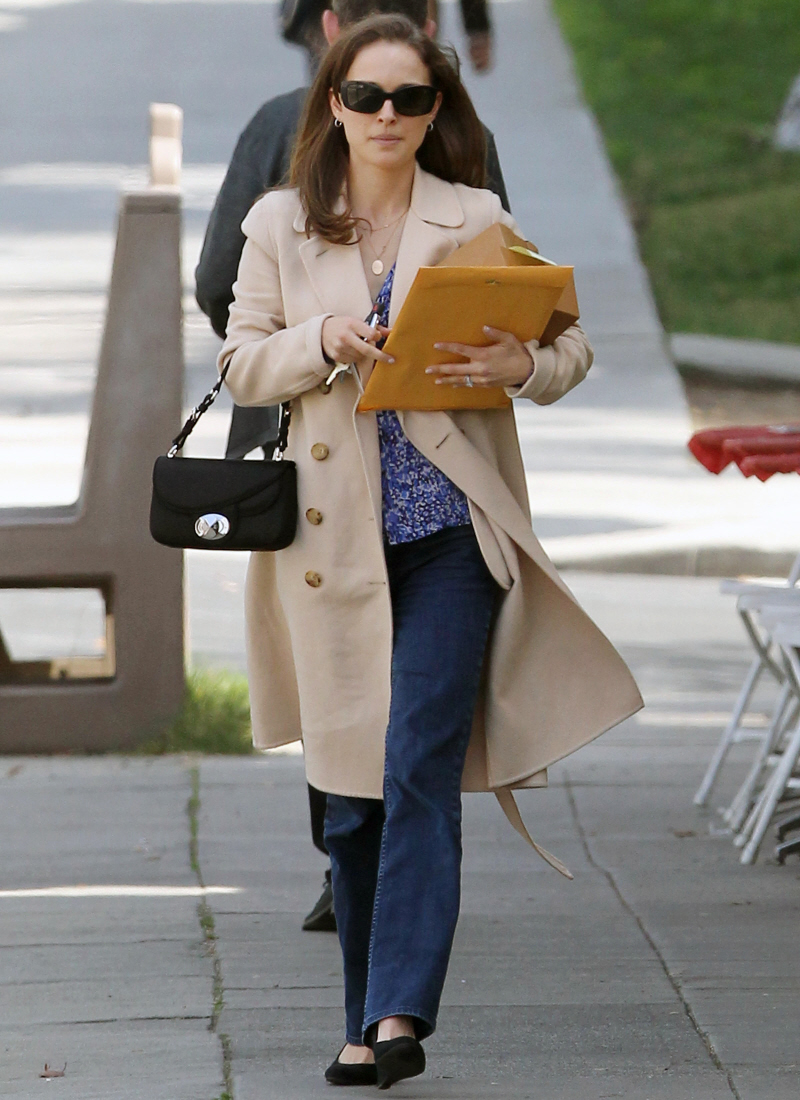 Photos courtesy of Fame/Flynet.