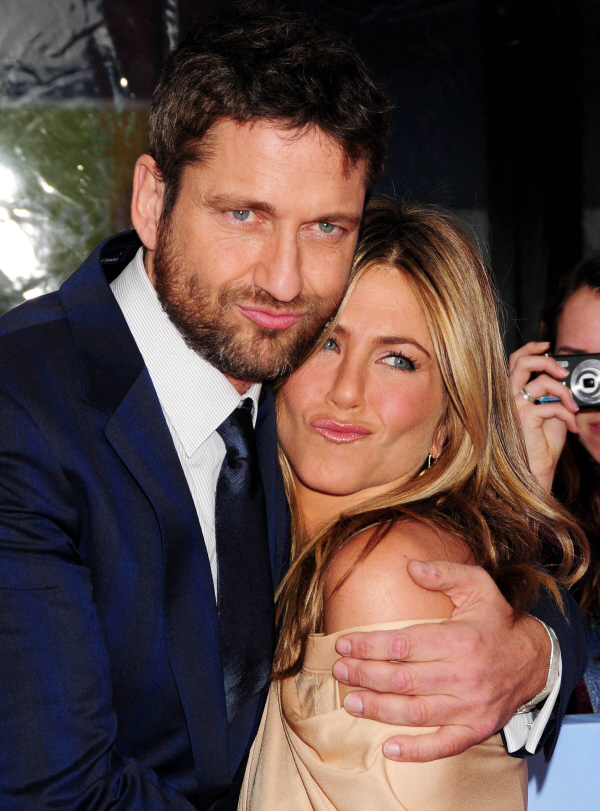 Gerard Butler just got out of rehab last week. Apparently, he was being treated for prescription pill abuse, and maybe some issues with cocaine too. He stayed in the Betty Ford Center for three weeks, which I find kind of weird because I always thought the standard "drying out" stay was four weeks/a month? In any case, Gerard is now sober and clean, or sober-ish and clean-ish. He's not puffy, nor does he look strung out on the bad sh-t. So who can we thank for Gerard's miracle transformation? Jennifer Aniston, of course. Because they did that movie together and they fake-dated for a hot minute (a hot minute involving some public ass-play), so now they're tight enough for Aniston to stage an intervention. An intervention in which it sounds like she was just talking about her new boyfriend. Which makes the story more believable to me, because that's how I imagine her, but it's probably BS.
Worried about her ex-beau, Jennifer Aniston convinced Gerard Butler to go into rehab for substance abuse, sources tell The Enquirer. Aniston told Butler to seek help, citing her beau Justin Theroux as a shining example of how to beat drug addiction.

"Jennifer saw that Gerard was in need of help and told him to pack his bags and head to rehab," said a source. "She said it's not too late for him to get his life back on track, and it takes a bigger man to admit his problems."

Jennifer's beau Justin reportedly wrestled with heroin and cocaine addiction many years ago and beat his demons, as The Enquirer reported. "Justin went through a strict rehabilitation program and Jennifer told Gerard how he pulled himself together," reveal the source. "Jennifer said he can do it too, before his problem turns into something worse."
[From The Enquirer, print edition]
I've heard that Justin was into really hard drugs back in the day, but Justin's new PR team (Aniston's PR team) has been trying to shut those old stories down. It's always a pleasure to see them rise up, though. It's always nice to see "heroin" mentioned in an Aniston story that doesn't involve She-Who-Is-Uncool.
Anyway, as I mentioned after the Oscars, I'm not quite sure about Gerard's "recovery" or his post-recovery PR. Forty-eight hours after he got out of rehab, Gerard was slithering around the post-Oscars Vanity Fair party – which made me think that he perhaps skipped out of rehab early just because he didn't want to miss the cocaine-soaked Oscar parties. And then there's this too:
Only a week after announcing he'd completed stint in rehab, Gerard Butler hit up Beacher's Madhouse in L.A. around 1 a.m. to scope out the scene. The Scottish actor tried to go incognito in a hat and leather jacket: He was immediately noticed – especially by female clubgoers, who came over to chat throughout the night.

Butler, meanwhile, stuck to bottled water and chatted up the burlesque show's impresario, Jeff Beacher, who also sipped water. The two seemed to be pretty good friends, according to an onlooker. But that didn't stop the female attention, and at one point, a woman came over and danced close to the actor while DJ Baby Chino performed.

Butler was polite but didn't seem very interested in the women's attention, leaving the club solo around 1:30 a.m.
[From People]
Of course, sober people can go out to nightclubs and they can party without using. But considering The Butler is so fresh out of rehab… I'm worried that these parties will be a trigger. If he really got clean in the first place, I guess. Whatever. Blame Aniston!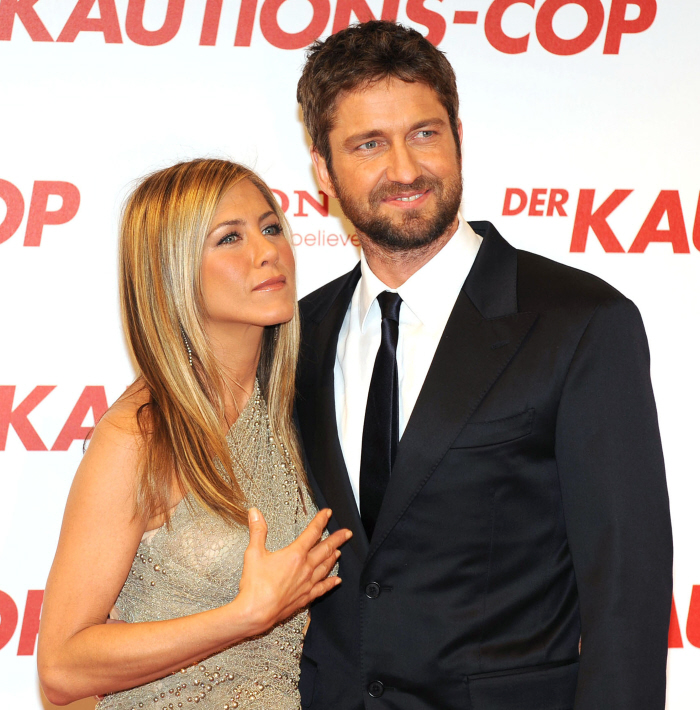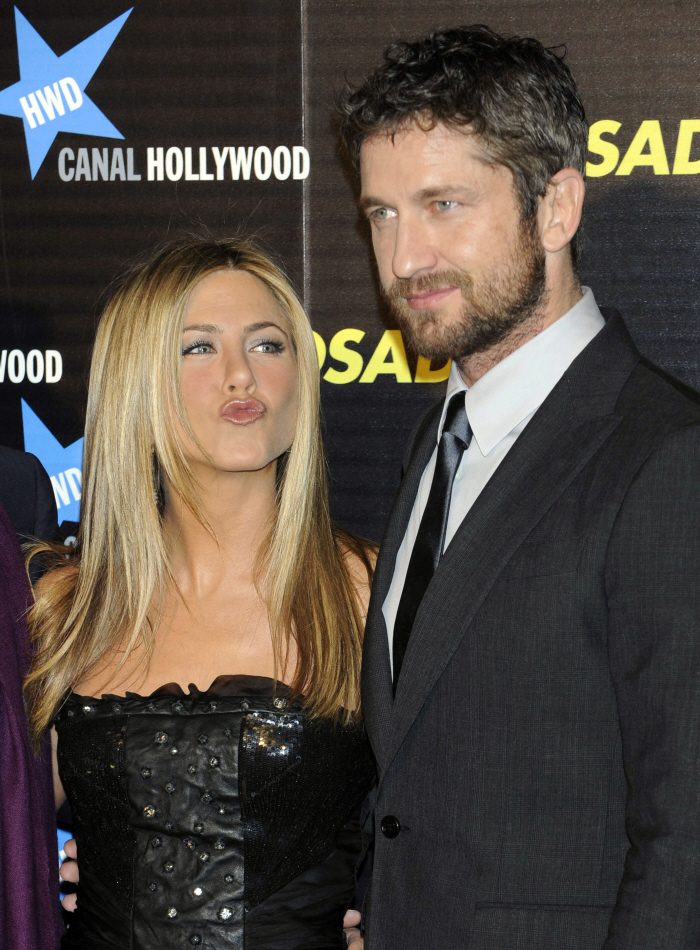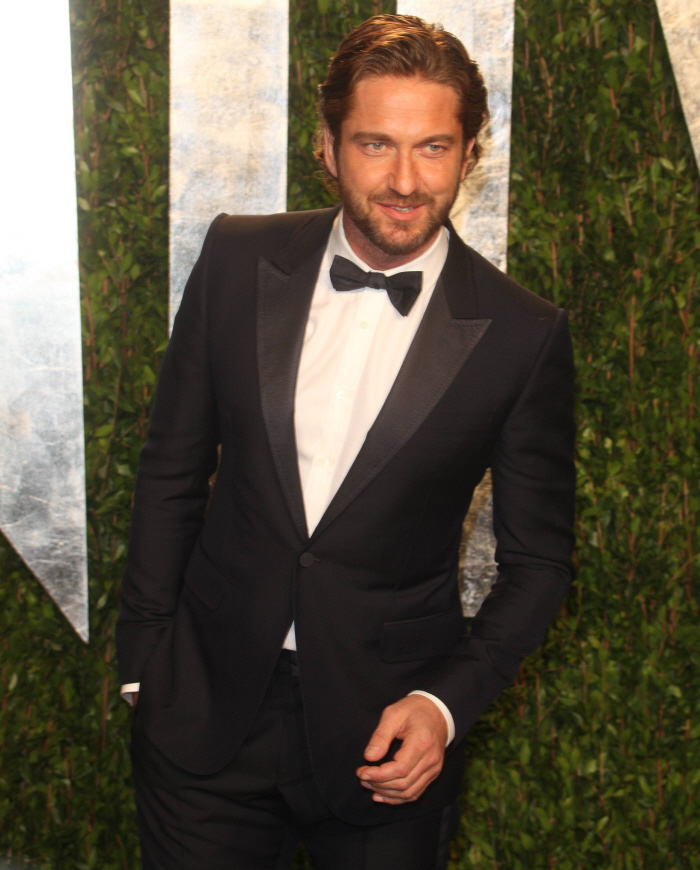 Photos courtesy of WENN.