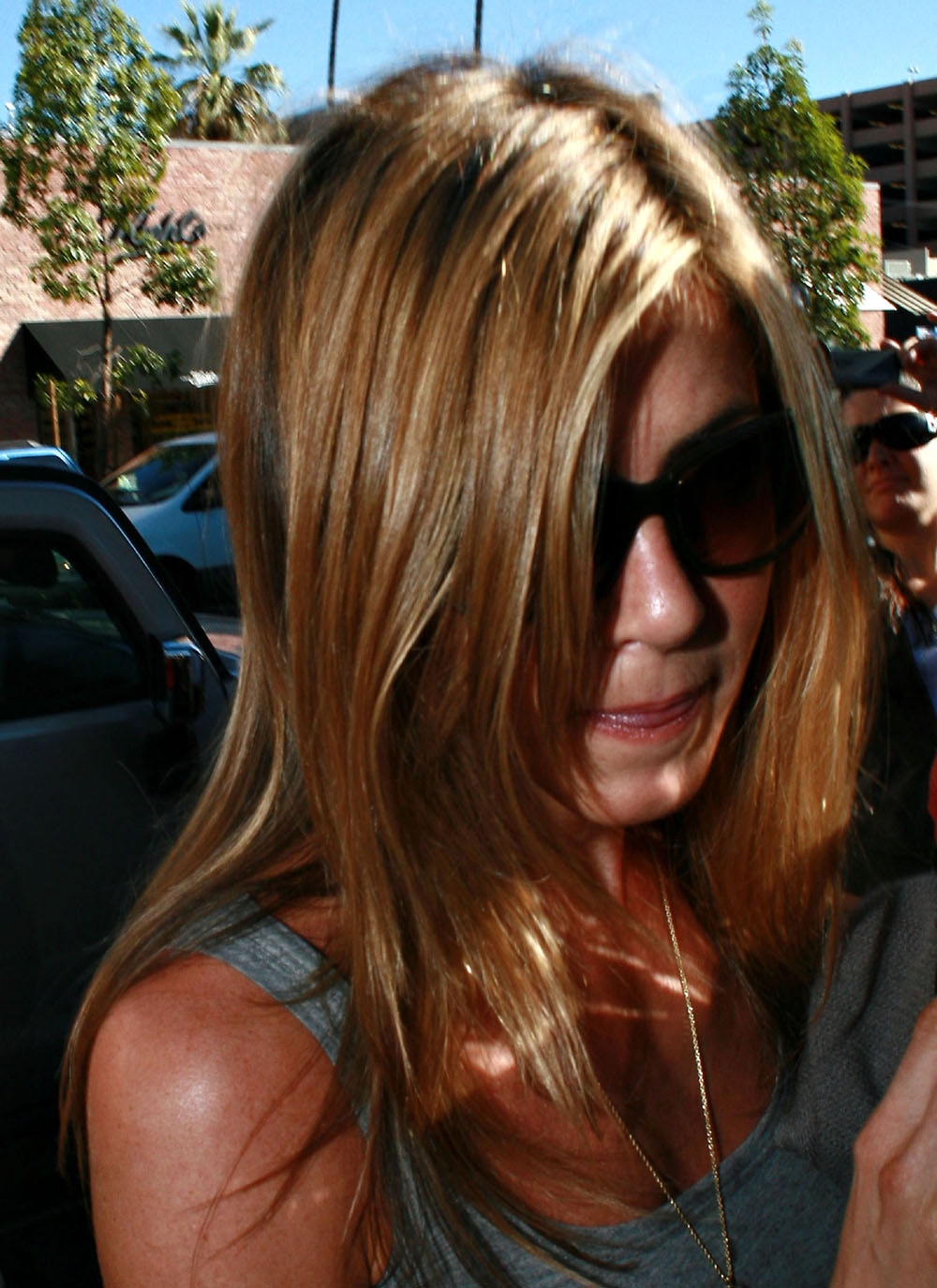 Possibly responding to a question posed in an upcoming Vogue interview about Angelina Jolie's recent admission that she did fall in love with Brad Pitt during the "Mr. and Mrs. Smith" movie shoot, Jennifer Aniston was uncharacteristically direct. Usually when asked about Brangelina, Jennifer changes the subject, but this time, she told the Vogue interviewer what she thought.
JENNIFER ANISTON has spoken for the first time about BRAD PITT'S relationship with ANGELINA JOLIE.

Angelina recently admitted that she and Brad "fell in love" while making the movie Mr and Mrs Smith together.

At the time the Hollywood hunk was married to Jen. In an interview with the US edition of Vogue, the former Friends star said: "What Angelina did was very uncool."

As always, a pal of Jennifer's is on hand to expand on things in words she couldn't use herself.

The source said: "This interview shows that Jennifer is no longer afraid of Angelina. It's hugely significant.

"She's never been this honest or brave before."
I tried to find a copy of this alleged Vogue interview, but it hasn't been published yet. No word on how The Sun got a copy of this interview. The Sun also fails to put this one line into context – was Jen responding to Angelina's still harping on the past, or was it a general statement on how Brad and Angelina got together in the first place? Whatever the circumstance, we'll probably have to wait for the interview to be published before we know for sure.
I wonder if Jennifer is sick and tired of answering questions about Brangelina. But she's in a tough spot – if she tells the media she doesn't want to talk about it anymore, she'll look like she's not over it. It doesn't seem fair that four years later, she's still being asked about it. What she needs is a huge hit movie and a super hot, long-term boyfriend who's not a douche to make people forget all about it.
More photos of Jennifer's much bally-hooed appearance at pap-friendly restaurant The Ivy. Photo credit: Fame.