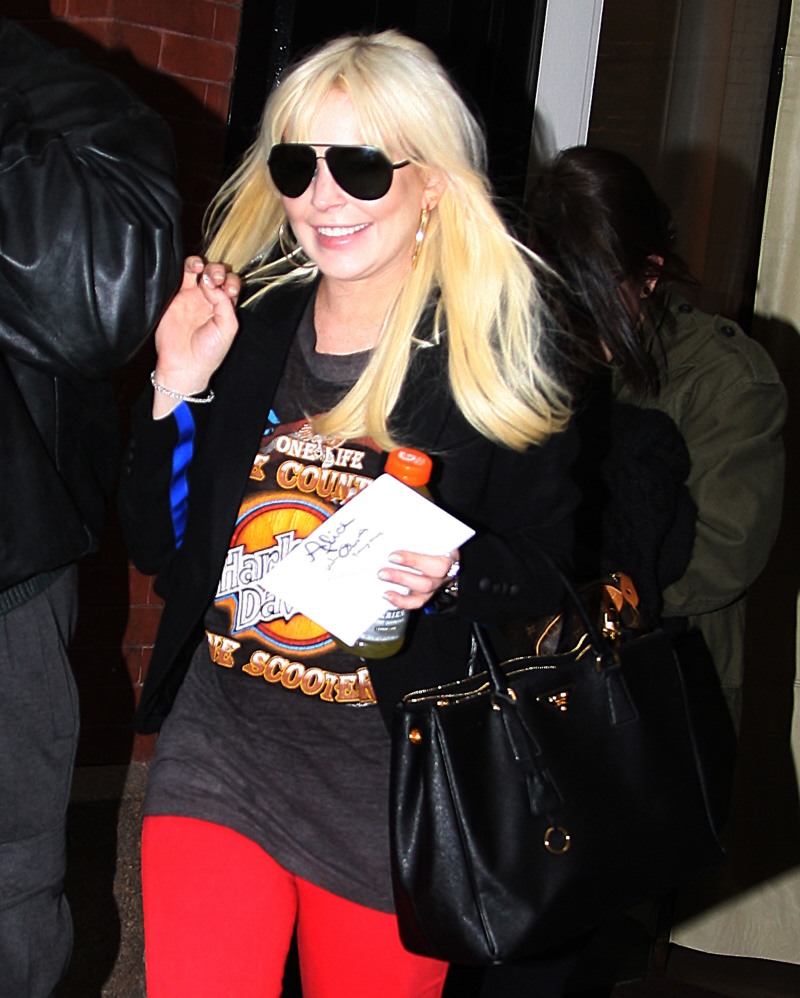 As you probably know, Lindsay Lohan had her crackie extravaganza last night on Saturday Night Live. Comeback! Sobriety! Work! Talent! I actually slept through this, so I'm just going to put up some of the video "highlights". I checked with Entertainment Weekly, and they say that Lohan wasn't even that heavily featured in most of the skits, and her "reliance" on cue cards became "excruciating". Other TV critics have also panned Lohan's appearance. Here's a funny/sad thought: while Lohan's cracked-out shenanigans and addiction issues have played out over the past six years, everyone always said, "But she was talented, it's such a pity." What if she never really was as talented as people remember? Anyway, some highlights:
This is the cold open which is Lohan-free. It's pretty funny, though, mostly because Bill Hader specializes in playing the freakiest bastards and his Shep Smith is hilarious.
Here's Lohan's opening monologue. They "joke" about her SCRAM, how she's probably carrying drugs on her person, and how dilated her pupils are. There are special appearances by Jimmy Fallon AND JON HAMM. The Hamm has been tainted by The Cracken!!!! Ugh.
Here's the "Sacred Straight" skit where LL plays herself. Why does that get applause? Her crack-face looks weird here, and the skit is not good.
This is the "Rude Buddha" skit. Is this offensive to Buddhists? And Lindsay should no longer be able to play "the hot girl," right?
You know what sucks about this SNL gig? Lindsay is using this to get more work. On Saturday, Page Six reported that Lindsay is now lining up some films – she's "joining the cast" of a "sexual thriller" directed by Johan Renck, who is best known for music videos. You can read more about it here – it doesn't say that the Cracken has officially signed on for anything, though. It's probably just a rumor.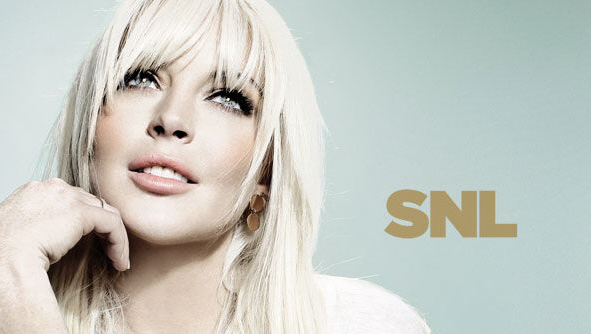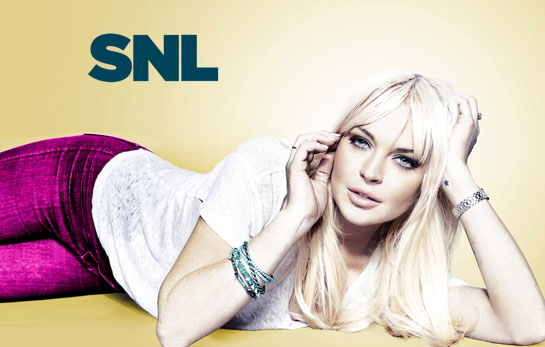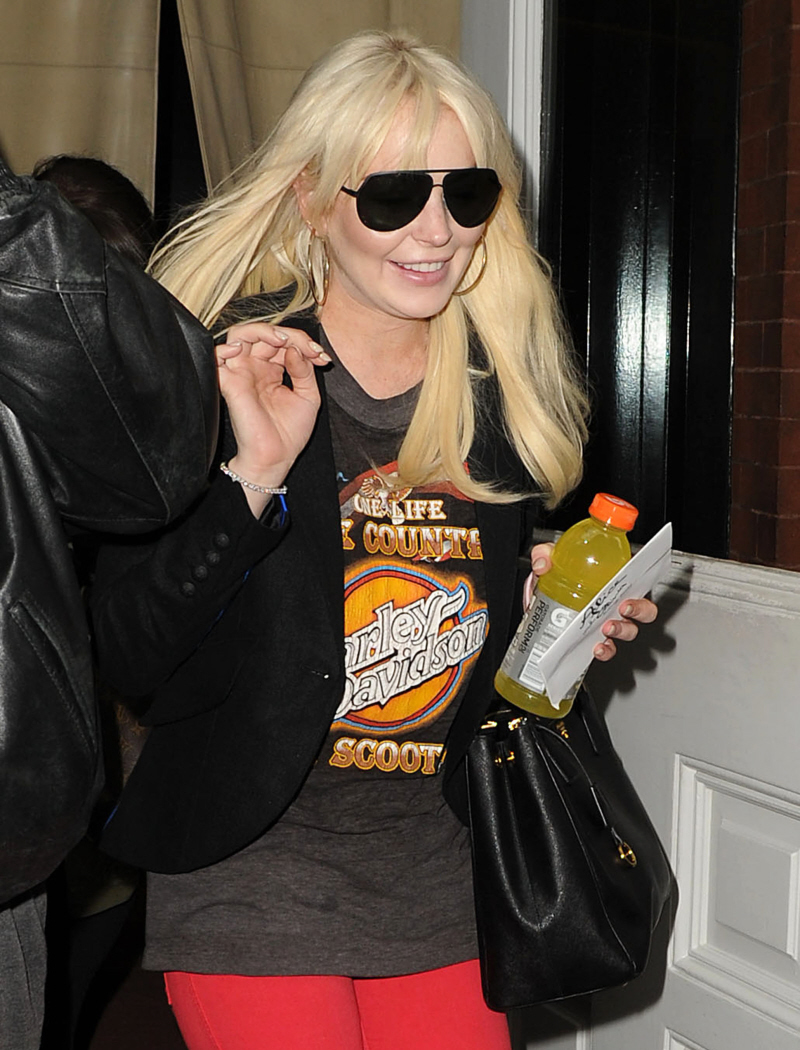 Photos courtesy of Fame/Flynet & SNL.