Megan Fox at the 'Friends with Kids' premiere: did she get cheek implants?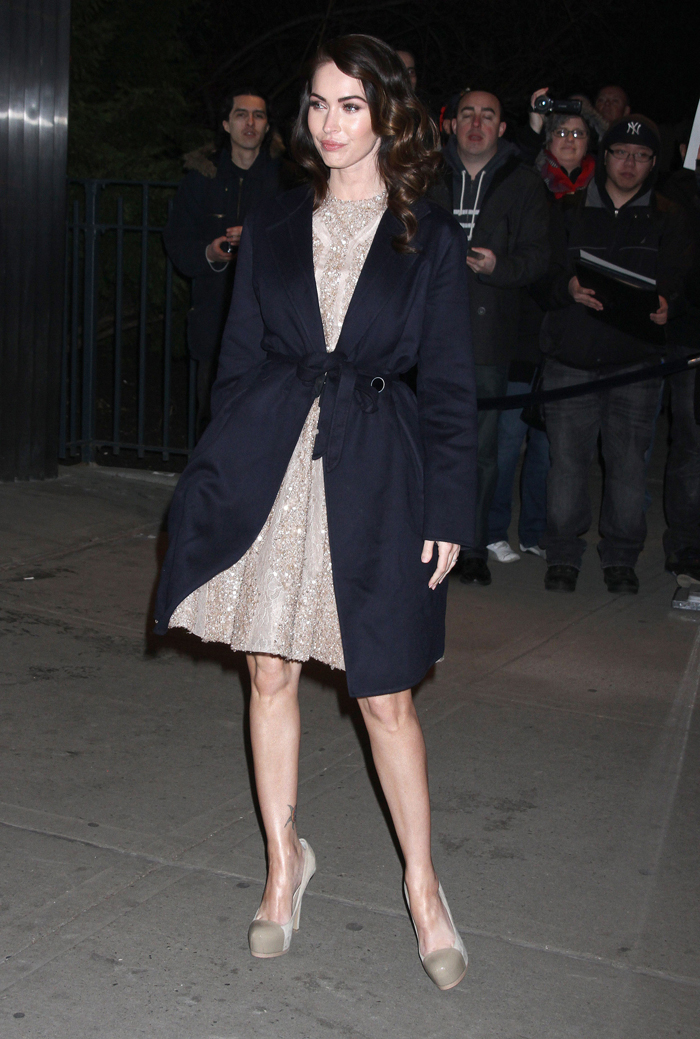 Last night, Friends with Kids (a.k.a., "Half the Bridemaids Cast, Half the Charm") premiered in New York City. This movie, which was written, produced, and directed by Jennifer Westfeldt (Jon Hamm's girlfriend), was supposed to be part of Megan Fox's comeback in a series of supporting roles. She didn't fare too badly in the trailer of the movie, and the film itself looks promising in an utterly predictable but still somewhat enjoyable, matinee-viewing, romcom sort of way. Of course, Megan plays the "hot chick" in the movie, which is the type of role that she'll likely never escape. As much as I can root for Megan during her recent PR transformation, I just have to admit that she's a dreadful actress (watch Passion Play, and you'll see what I mean). To stay in the business, Megan must stay accessibly pretty because her talents are limited to playing the gorgeous, fluffy characters, but her tweaking might hurt these prospects.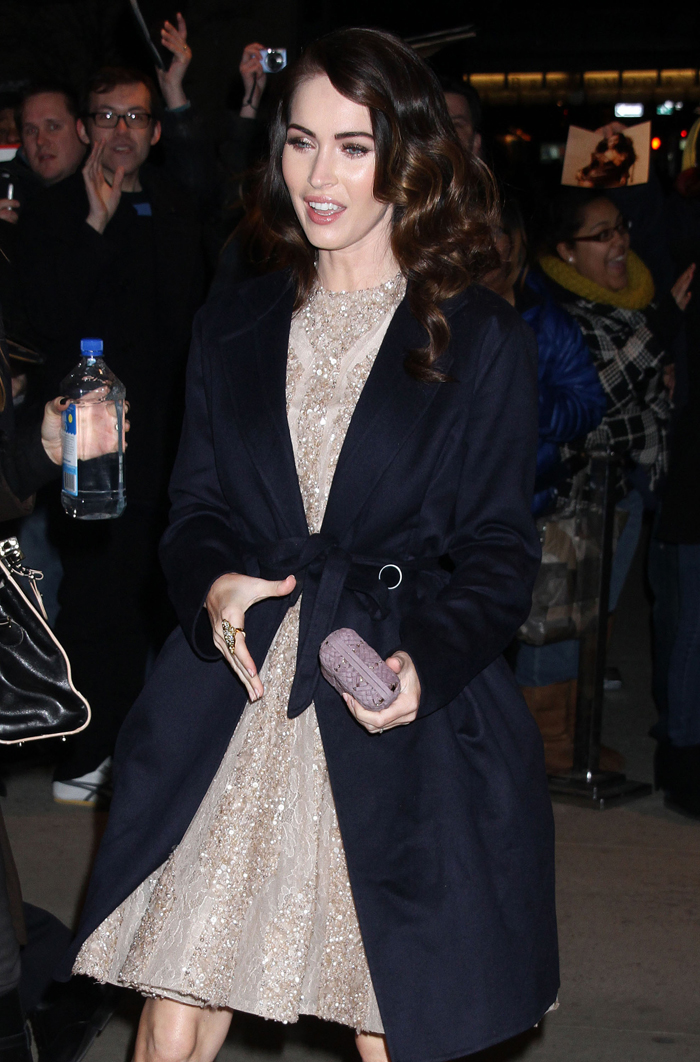 Here are some closeups. I can't definitively put my finger on what she's had done other than lots of botox (which she's denied before) and possible cheek implants. As to the latter, Megan has looked tweaked and catfaced as recently as the past year. I was hoping that she'd go for a more natural look as part of her recent PR transformation, but in these photos, I keep thinking, "Madonna chicken cutlets." Maybe she's just suffering from an unfortunate level of blush application.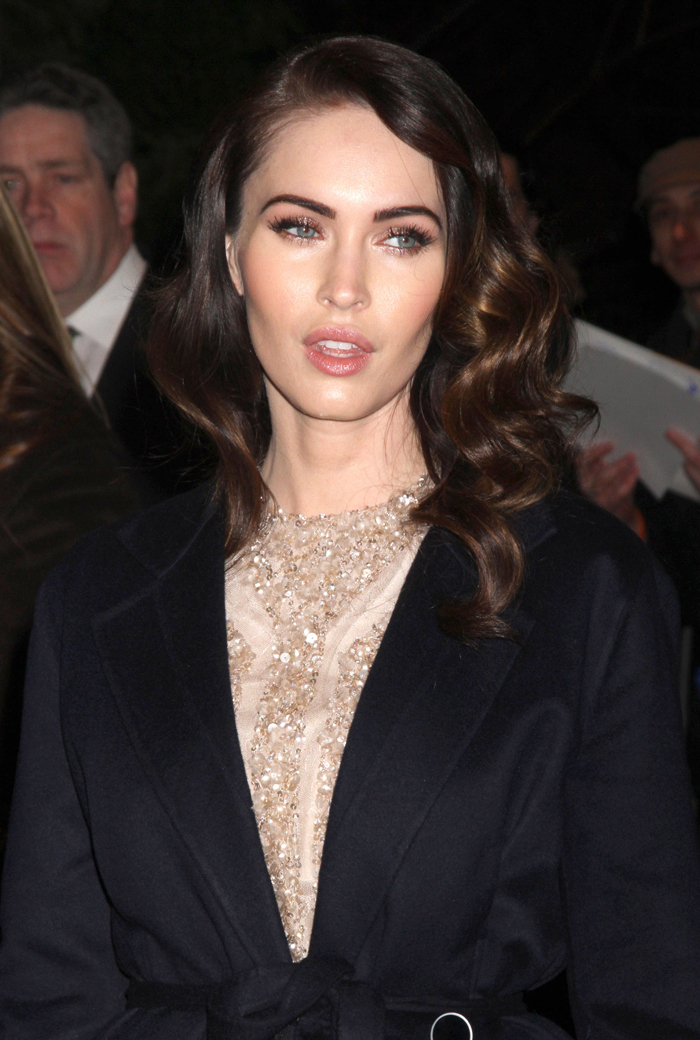 The "cheek implant" conundrum truly puzzles me because at certain angles, her cheekbones don't seem as pronounced. You be the judge.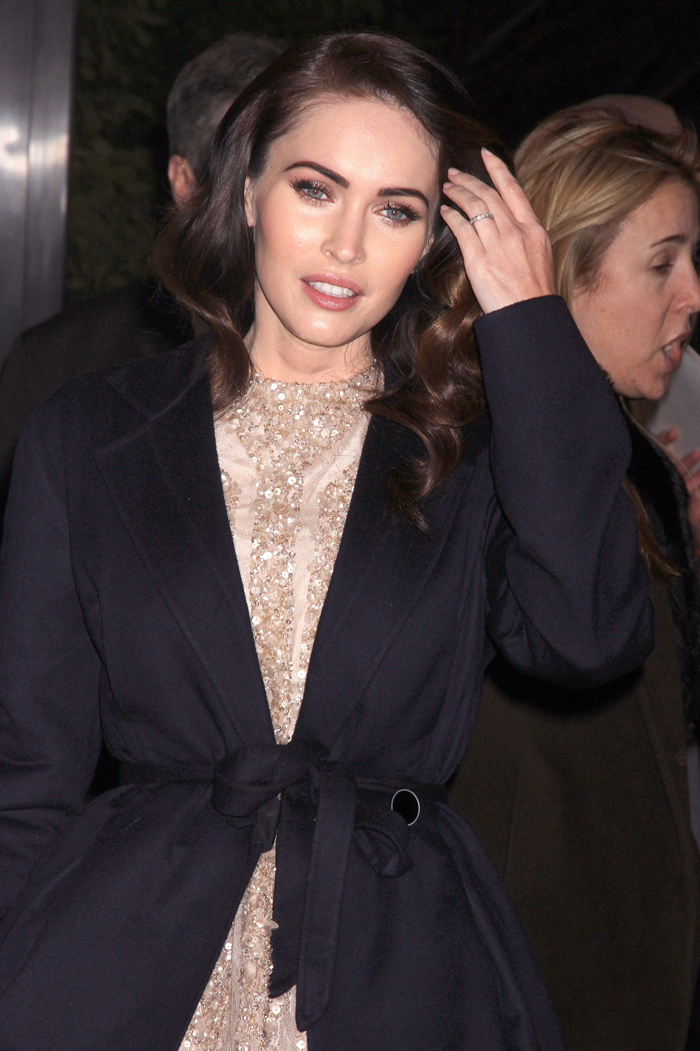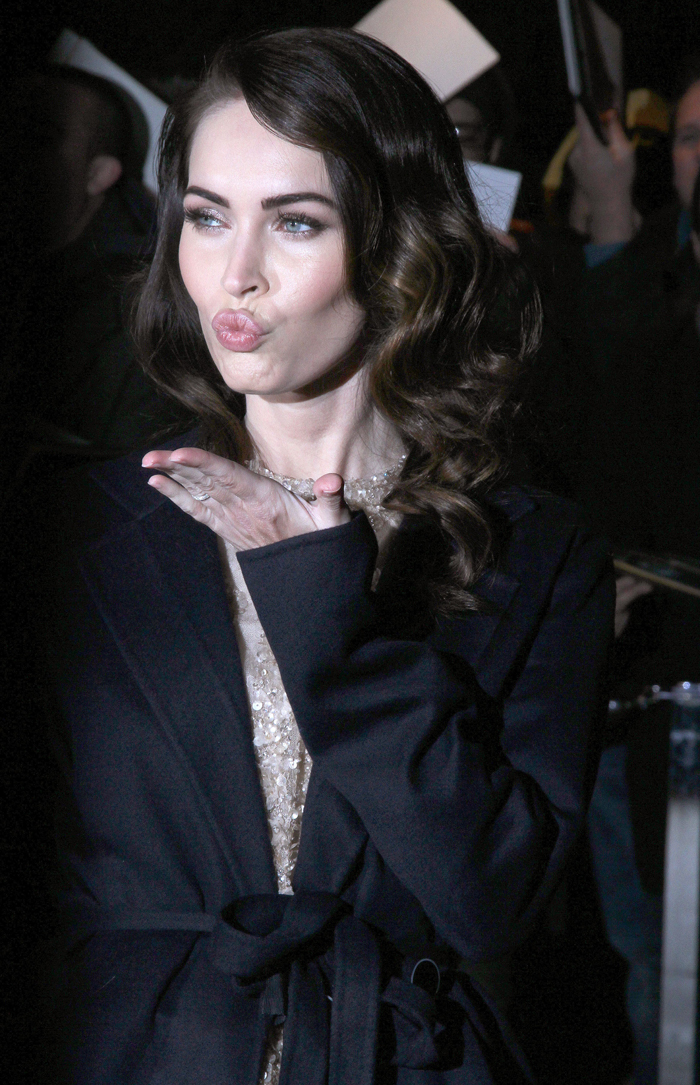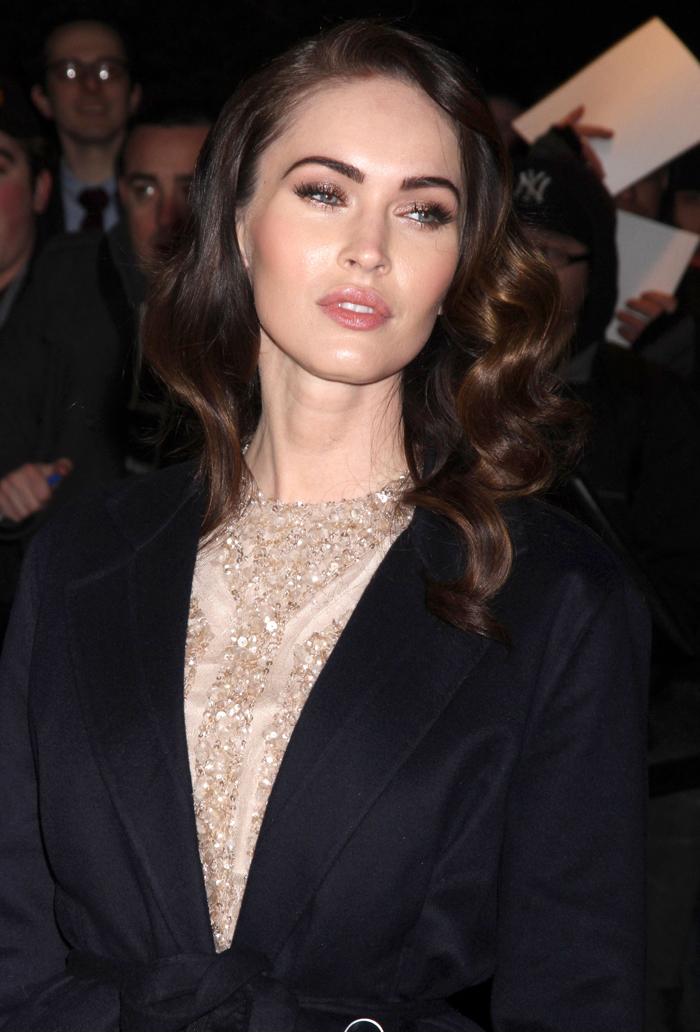 Photos courtesy of Fame/Flynet
Written by Bedhead

Posted in Megan Fox, Plastic Surgery

- Friends reunion on Ellen [Popsugar]
- Lindsey Vonn watches Tigers kids [Lainey Gossip]
- George Michael fell out of a car going 70mph [D-Listed]
- Real Housewives of Orange County recap [Reality Tea]
- New Man of Steel trailer [Pajiba]
- Jared Padalecki's hot bod [Buzzfeed]
- Doctors confirm Taylor Swift's new boobs [Evil Beet]
- Catherine Zeta-Jones finished treatment [CDAN]
- Anna Paquin hates the paps [Celebslam]
- Lance Armstrong is gross [The Blemish]
- What is Barbara Palvin wearing? [Moe Jackson]
- This is Petra Nemcova? [SVC]
98 Responses to "Megan Fox at the 'Friends with Kids' premiere: did she get cheek implants?"