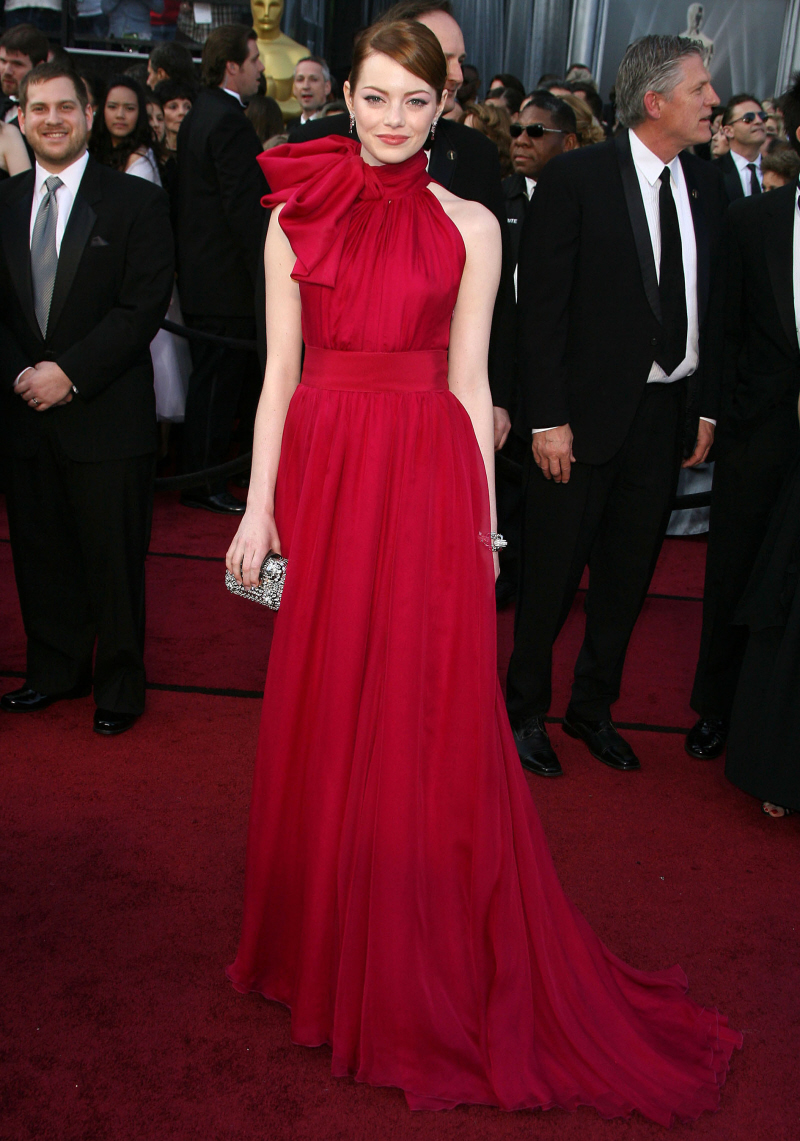 I think that by the end of the awards season, many of us were kind of bored with Emma Stone. It wasn't even that she was or is a boring person – it was more about how many events Emma had to do in support of The Help. It felt like we had new red carpet photos of her every other day. And while her style isn't flat-our hideous (at all), she's still figuring things out sartorially, and as such, her style was hit-or-miss yet never extremely bad or extremely awesome. She left us on a high note, though. I ended up loving her appearance at the Oscars, mostly because she was one of the rare Oscar presenters who genuinely cracked me up. She's beautiful, funny and talented – and I hope she takes some time off from the red carpet for a while.
Anyway, Emma has a new interview in which she discusses body image, workouts, diets and all of that. Much like Jennifer Lawrence's cover interview with Seventeen, Emma is trying to be a positive body-image role model for young women. Does it work?
Like most women, Emma Stone isn't 100 percent happy with her body.

"I do have that thing of, 'Oh my God, I'm disgusting! I ate a huge Wagamama lunch, the whole yaki soba, and I feel so fat,'" the 23-year-old tells England's S Magazine. "But I'm still gonna eat that stuff, and you know what? You can get nice, loose clothes that cover it all up."

The actress, who's currently dating her Amazing Spider-Man costar Andrew Garfield, adds: "I'm not gonna go parading around in a bikini. OK, I did that in a photo shoot once, but it's about what you're comfortable with at the time you're comfortable with it. That was a good day, but you won't hear me saying I have no body issues because I wouldn't be human if I didn't."

While shooting the Oscar-nominated film The Help in 2010, Stone put on a few extra pounds after indulging in Mississippi's famous comfort foods.

"Suddenly nothing fitted me, but then they have such delicious food in the South and I don't believe in depriving yourself," Stone tells S Magazine. "Yes, you should be healthy and take care of yourself, but growing up I've seen people who have horrible issues with food."

Laughs Stone: "I haven't worked out for a month and I'm proud of it! Running is bad for your knees and I like to do things I actually enjoy, like going for a swim. I had a trainer during Spider-Man and I discovered I have deep-seated rage when I'm holding heavy weights over my head. Whatever dormant anger I have in me, that's where it comes out. That's not the kind of working out I want to do," the actress explains.

"I would much rather sleep at night than want to throw a weight across a room at someone. I'm usually a pretty peaceful person, but for some reason when I get in the gym something bubbles up in me."
[From Us Weekly]
I feel the opposite about weight training – it helps me release my rage and it clears my mind. But that's just me. I do like that Emma is talking about eating and how she's trying to send the message of "Your self-worth shouldn't be tied to how much you weigh." But do I believe her? CB and I were debating it – I mean, Emma is only 23 years old. The only weight she really has to worry about is maybe some residual puppy fat from her teenage years. That being said, when I saw Crazy Stupid Love, I was impressed with how her body seemed realistic – she's coltish and petite, but she definitely looks like she eats.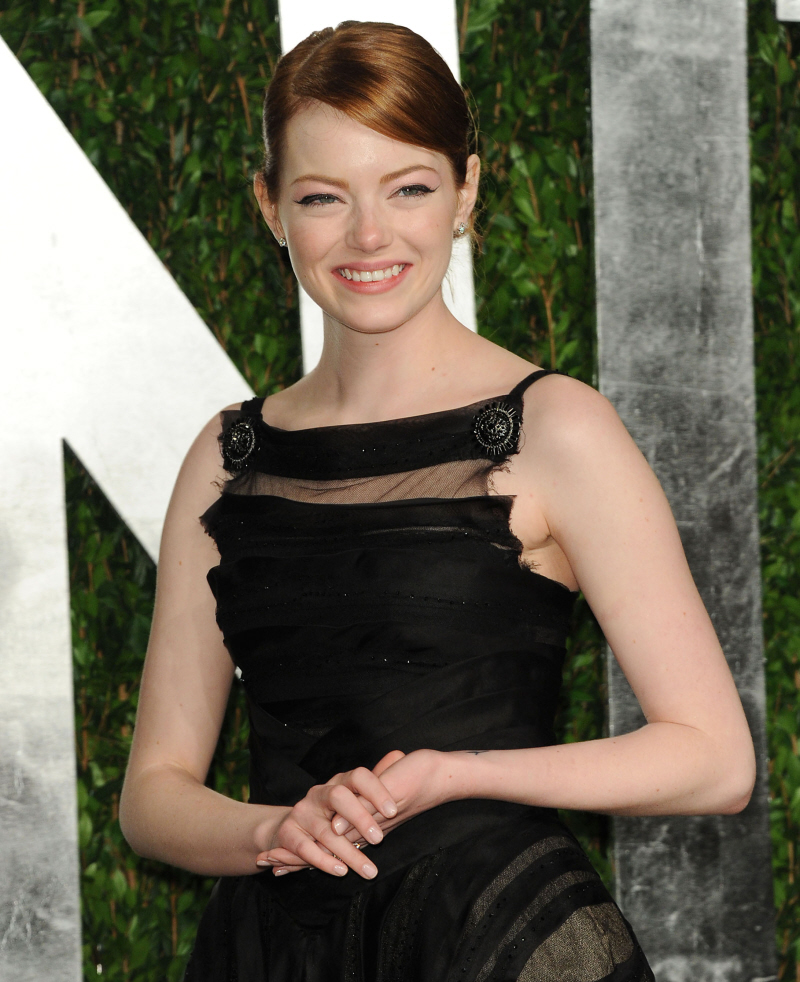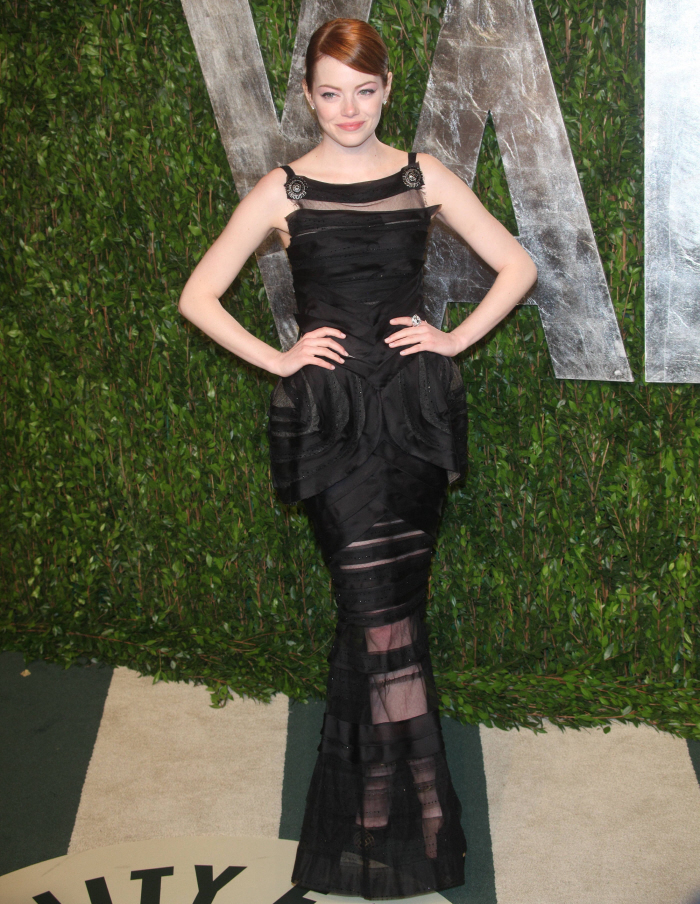 Photos courtesy of WENN.