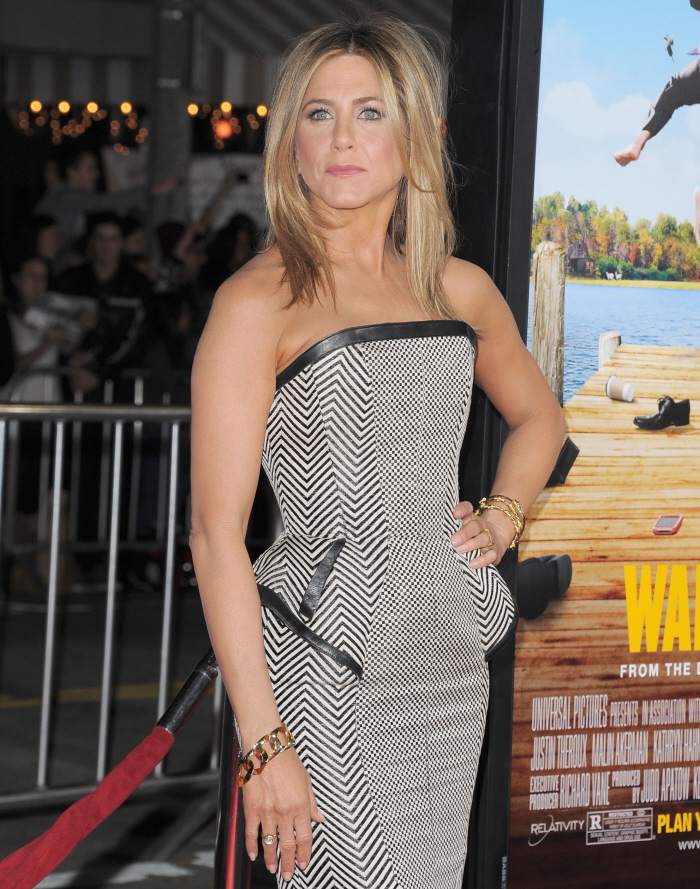 Back in February, Jennifer Aniston appeared on Conan O'Brien's show to promote Wanderlust. She ended up discussing the one time she did a chemical peel, telling Conan, "I did this thing called like, a peel. It's extremely intense – you don't realize you look like a battered burn victim for a week… Then it just kind of falls off – for eight days. It was horrifying." The "it" being all of the dead skin. All I really know about chemical peels, I learned on that one episode of Sex & the City, when Samantha wanted to look refreshed for Carrie's book party. Samantha's experience was pretty much the same. Which makes me wonder – why do women even go in for it? It sounds dreadful. But are the results – after all of the dead skin falls off – really that awesome? Another question: do you believe Aniston only had one chemical peel? Or more? Or do you think she's more of a Botox-and-filler kind of girl?
Anyway, The Mail has an interesting story about Aniston's beauty regimen that is mostly tabloid supposition and likely outright lies. The worst part? I think The Mail is probably underestimating Aniston's beauty treatments.
Hollywood's golden girl, Jennifer Aniston, is envied by millions for her perfectly sun-kissed glow, toned body and shiny locks and now we know how much it costs. The Wanderlust star, 43, reportedly spends $8000 a month on lotions and potions, her dietary regime and her exercise schedule in order to maintain her flawless appearance.

On skincare alone, the bronzed beauty is estimated to invest in the region of $2000 monthly. Aside from the 'horrifying' peel that Aniston says leaves her looking like a 'battered burn victim' for a week, the actress indulges in soothing treatments and creams.

One neck ointment she uses, by beauty brand Euoko, is allegedly made with crystals from the planet Mars and costs $450 while she regularly splurges on Tracie Martyn Spa Red Carpet Facials that cost over $500.

On leaving the New York spa, she reportedly takes home a $390 goodie bag of products. To offset the expense of her extravagant facials, Aniston washes her face with a cheap Neutrogena Facial Cleansing Bar and moisturizes daily with comparatively affordable Dr. Hauschka Rose Day Cream for around $40. But she makes sure she stays young and wrinkle free with Mila Moursi Rejuvinating Serum for $350.

Her private yoga sessions with trainer and best friend Mandy Ingber set her back nearly $900 a week for three hours of stretching and cardio.

Of her rigorous workouts, Aniston has gushed in the past: 'I feel like I am getting a meditation, a workout and time with my friend, all rolled into one hour.'

And let's not forget Aniston's dietician, Carrie Watt, whose consultation fees and home delivery service total around $680 a week. For the girl-next-door look, $8000 seems like a lot of money to spend but if anyone has a wallet deep enough to pay for it, it is Jennifer Aniston.
[From The Mail]
I guess they're figuring that one bottle of neck cream probably lasts a few months. Still, doesn't $8000 a month seem like too small of a figure? Have I been warped by the orgy of luxury that I see with people like Beyonce? If I had Aniston's money, I'd probably be spending more on beauty and body stuff. You've got to figure in for waxings, hair appointments, gym membership, personal trainer, the best skin care products around (La Mer for your whole body?), plus a personal chef. By my extravagant math, it should be more like $20,000 a month.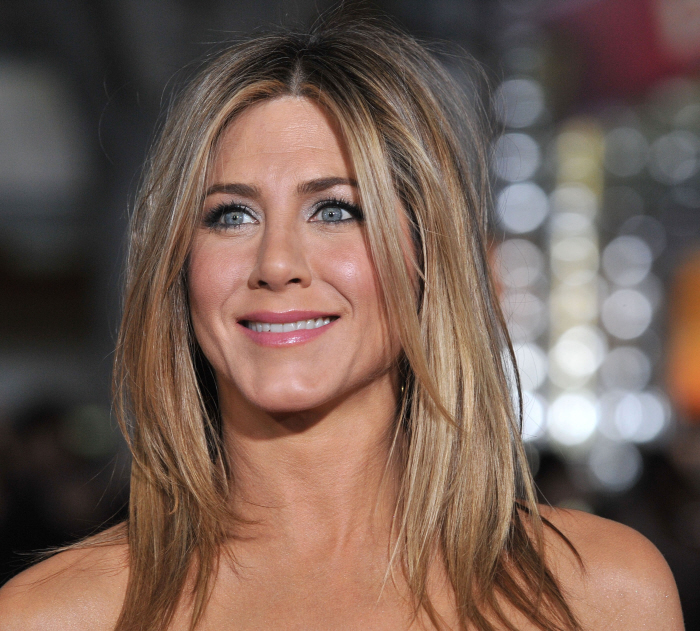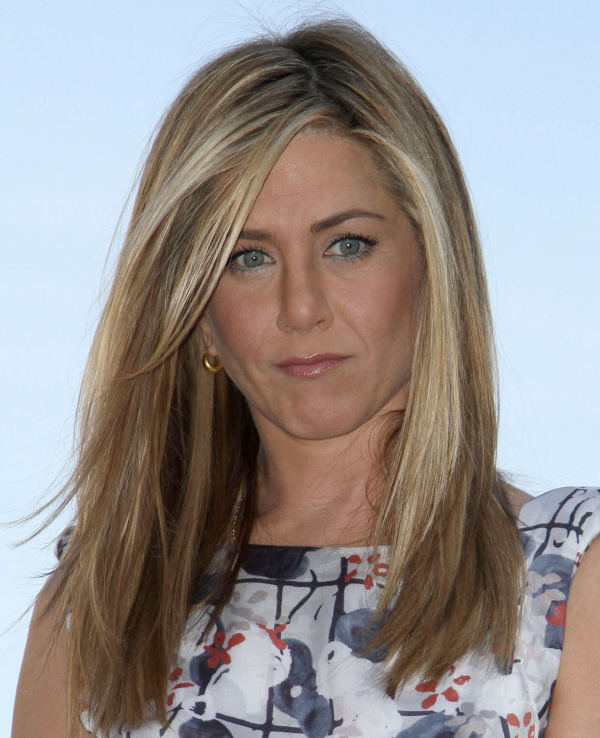 Photos courtesy of WENN.