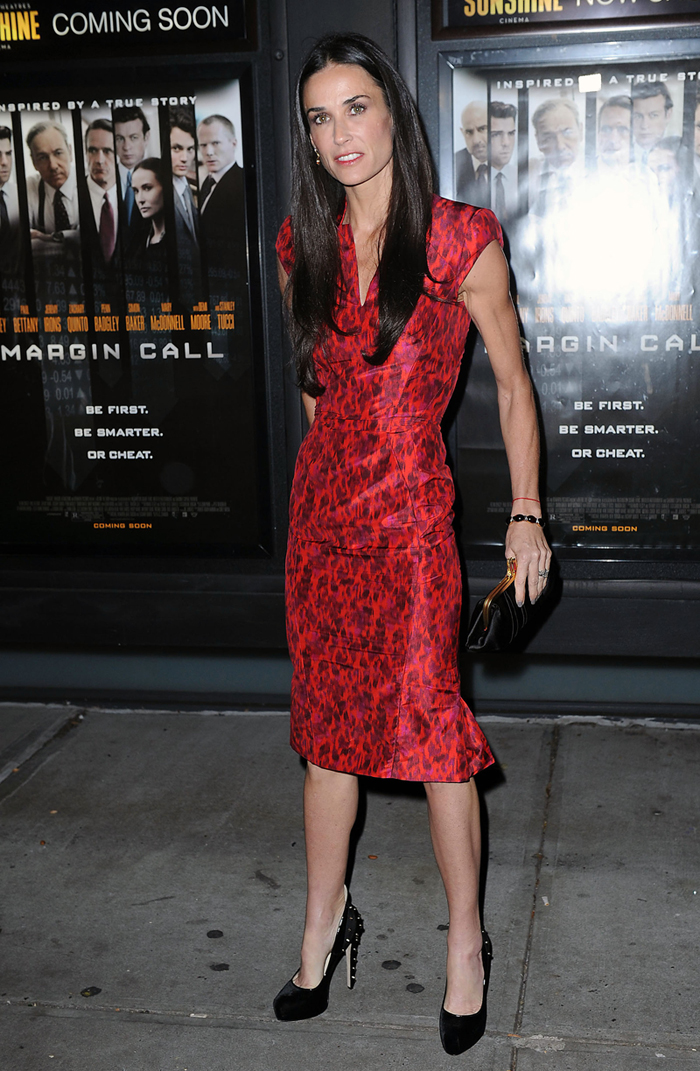 Here's a strange aside — whenever I receive a house call from Jehovah's Witnesses, I always politely give them the brush off by telling them that I'm Catholic (even though I'm really not). I've always found that little white lie to be much more effective than simply telling them that I'm not interested in their literature, and they seem to respect that much more than if I'd merely yelled, "No, we don't want any. HAhahaha!" and slammed the door in their faces. So when it comes to cults (i.e., Scientology), do they also respect this unspoken rule to not try and recruit members of another cult (i.e., Kabbalah)?
Probably not. Although both Kabbalah and the CO$ do consider themselves to be valid religions, I honestly doubt they have some honor code not to recruit people from opposing "religions" because it's really all about money for these cults. At any rate, I ask this question because Demi Moore has been flashing her Kabbalah string for all these years, but now in the face of her substance abuse troubles, The Enquirer is running with a story about how Kelly Preston and Lisa Marie Presley are trying to casually suck her into Scientology: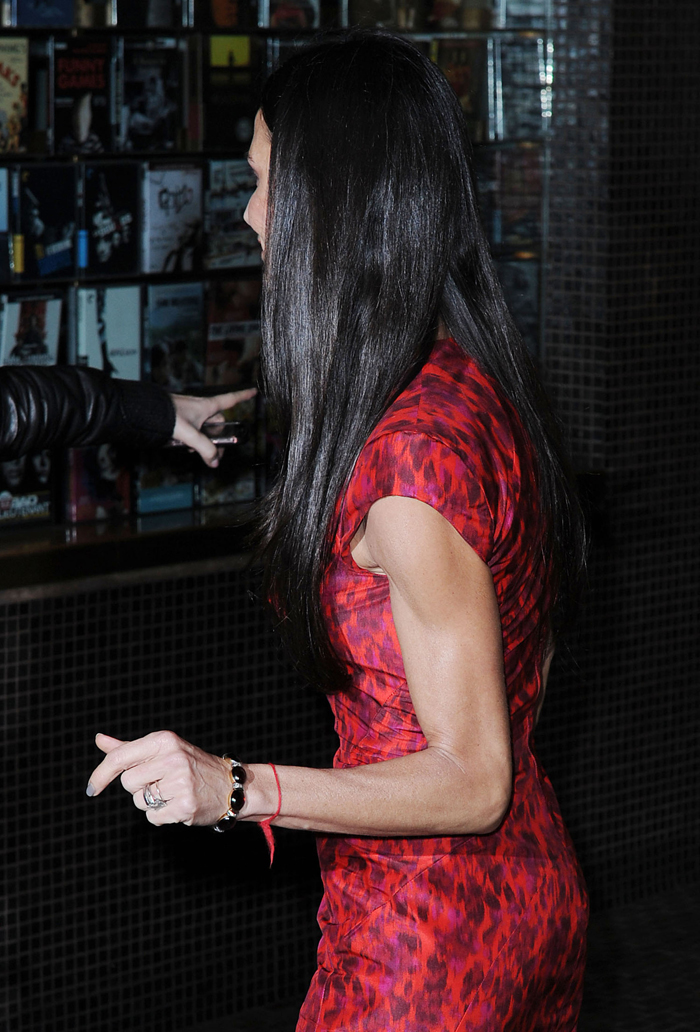 Lisa Marie Presley and Kelly Preston have vowed to save Demi Moore from relapsing into a life or alcohol and drugs — by drawing her back into Scientology!

The powerhouse best friends and fellow Scientologists reached out to Demi after the troubled actress completed a 30-day rehab stint on march 4, sources say.

"Demi was truly touched that Kelly and Lisa Marie had her in their thoughts," an insider told The ENQUIRER. "Her number one priority is to get healthy, and she needs all the friends she can get right now."

The 49-year-old Ghost star dabbled in Scientology around the time she got her big break on the daytime soap "General Hospital," according to the insider.

She's now a practicing member of Kabbalah, which is based on Jewish mysticism, but she's stayed in touch with Kelly, 29 49, and Lisa Marie, 44, over the years.

"The three remained casual friends, and Kely has been especially concerned because she and Demi go way back," the insider added. "Kelly called Demi while she was in rehab," the source said. "After Demi was discharged, Kelly and Lisa Marie talked to her on a conference call. They didn't bring up Scientology per se, but they did tell Demi that she needed strong, supportive women in her life. Demi was into it, and a girl's-only lunch is in the works.

"Kelly and Lisa Marie's goal is to get Demi involved in the Scientology-based Narconon drug treatment program to maintain her sobriety." Narconon is a controversial program that focuses on easing an addict's cravings by flushing drugs from the system through exercise, saunas and vitamins.

Like Kelly and her husband John Travolta, Lisa Marie and her husband, musician Michael Lockwood, are active Scientologists, and the two women are convinced Narconon is the key to a happy, healthy future for Demi, said the insider.
[From Enquirer, print edition, March 26, 2012]
While I can definitely see this story being at least partially true (possibly in relation to Kelly Preston), a recent blind item from Crazy Days and Nights might indicate that Lisa Marie Presley is trying to extricate herself from the CO$. Hopefully, that blind item is true, but either way, I don't see Demi leaving Kabballah — if anything, she's been turning towards her preferred cult more even more during this round of dark days.
This week's In Touch also has a small story about Demi being in talks with HBO execs for the lead role in the upcoming series, "The Viagra Diaries." That sounds, um, stimulating; but it would be great for Demi to get her career back on track and keep her mind busy enough to stop being infatuated with douchebag Ashton.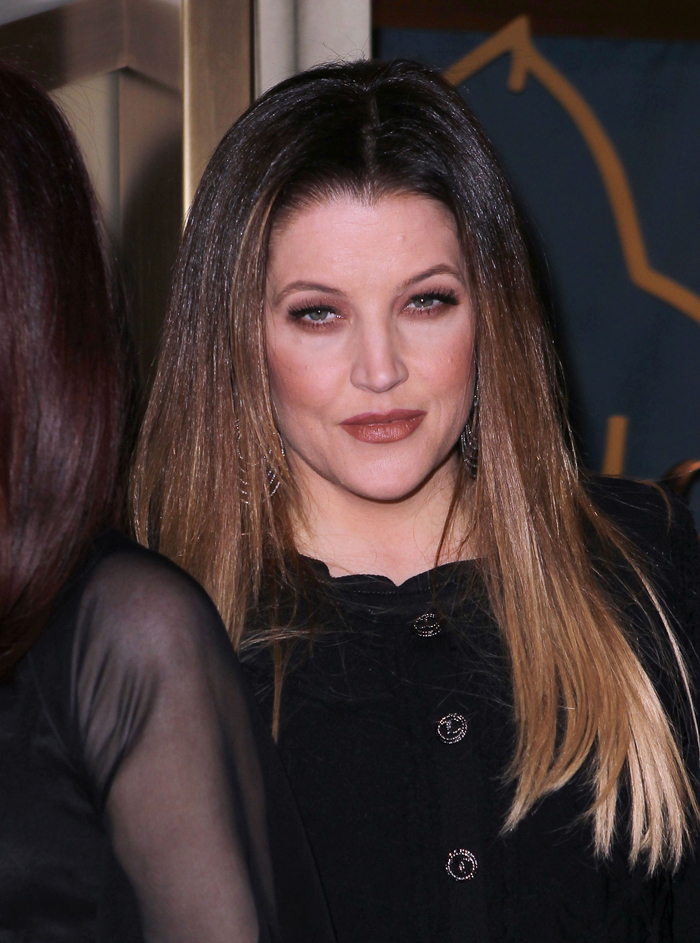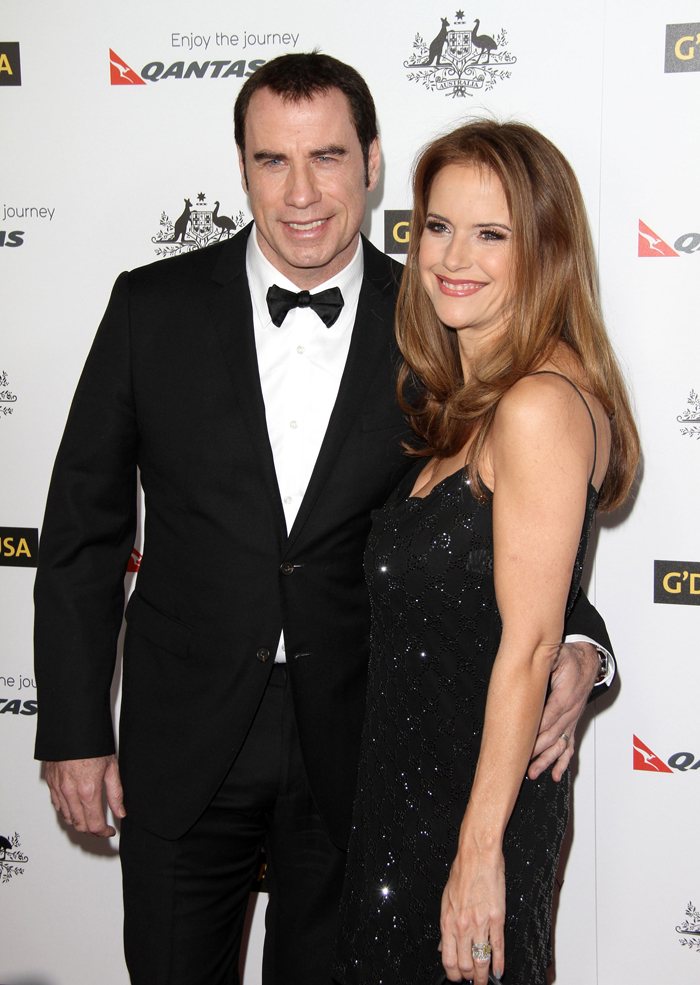 Photos courtesy of Fame/Flynet and WENN