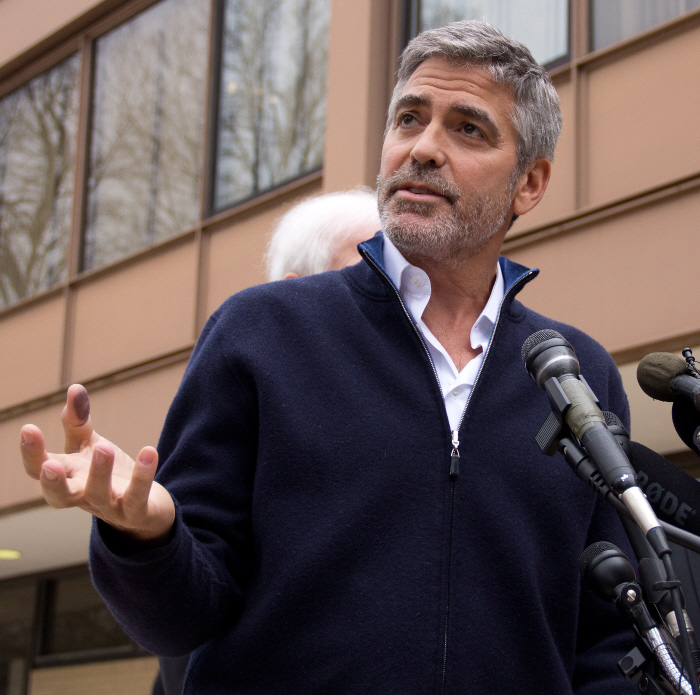 These are photos of George Clooney after the DC Metro police released him on Friday, just hours after he and his dad were arrested outside of the Sudanese embassy. I know he's probably talking about very serious human rights things, but all I can think about is A) how hot he looks in these photos and B) how he looks like he's making really dirty hand gestures. So I looked it up – George actually was joking around with the press after he got out – here's the video:
TMZ also got a comment from George at Dulles, and they asked him who he called when he got his one phone call – he said his mom! Yeah – I think Stacy is on the way out, don't you? Anyway, George appeared on Fox News Sunday to discuss Sudan. I didn't think George ever wanted to appear on Fox News? Eh.
George Clooney was arrested outside the Sudanese Embassy in Washington, DC Friday, but that hasn't stopped the 50-year-old actor from fighting for what he believes in.

Appearing on Fox News Sunday, The Descendants star accused the country's president, Omar al-Bashir, of "bombing indiscriminate, innocent civilians with Antonov planes."

Clooney also pointed out that al-Bashir has "programmed" his citizens to live in fear, thus limiting their chances of survival.

"They kill people — one village we were in, there were 34 people killed in the last two months, and it's a small village — so they kill people, but more than that, they're keeping them hiding in the rocks, in the caves, so that they can't farm, and they miss their planting season this year," Clooney explained. "This is the oldest society in the world, if you read the Bible. These people have been there forever, and now they're not going to be able to feed themselves coming up in the next few months."

Clooney has visited the war-torn nation in the past — and he too has come close to losing a limb as the result of a bomb explosion.

"We're standing on top of this bush, and [our guide] pulls back the bush and there was this bomb. . . so then he kept messing with the bush, and I said, 'Maybe don't hit that thing with the stick so many times,'" Clooney said. "We were glad to get out of there."

Clooney admitted that he's using his celebrity status to bring attention to the ailing nation's plight.

"I [asked my journalist father], 'Remember how you used to get all your stories bumped by, like, Liz Taylor or something happening in Hollywood?'" Clooney recalled. "I said, 'Well, let's go to Darfur and you be the newsman and I'll be Liz Taylor and let's get it on the air.'"

The actor didn't mind his brief arrest, as he's always been politically-minded and socially responsible. "I grew up in a family that believed that your job was to be involved with your fellow man," Clooney said. "You have a responsibility to participate in the human condition, one way or another."
[From Us Weekly]
How different would George's Oscar campaign have been if THIS was the George who showed up? If he went a different route for this past Oscar campaign – away from the rent-a-date and "Clooney Knows Best" speeches and just went for a humanitarian gut-punch? I think he might have actually beaten Jean Dujardin, honestly. People love this side of George.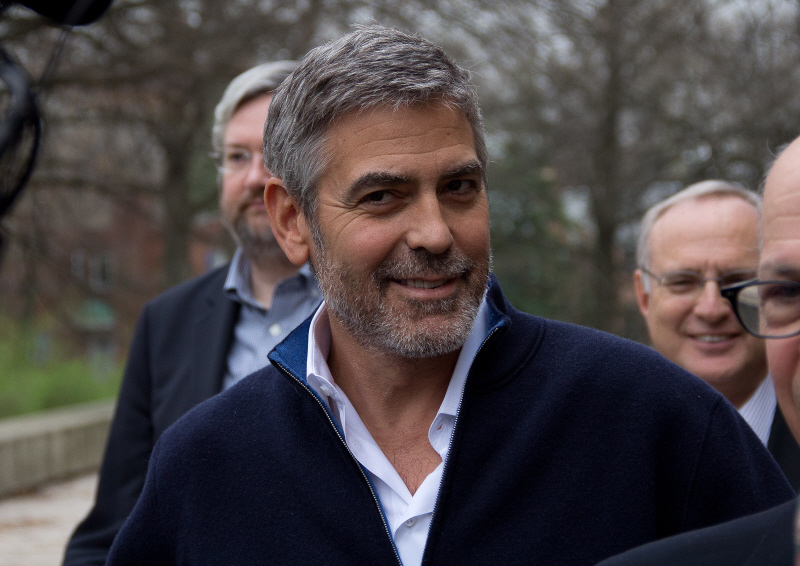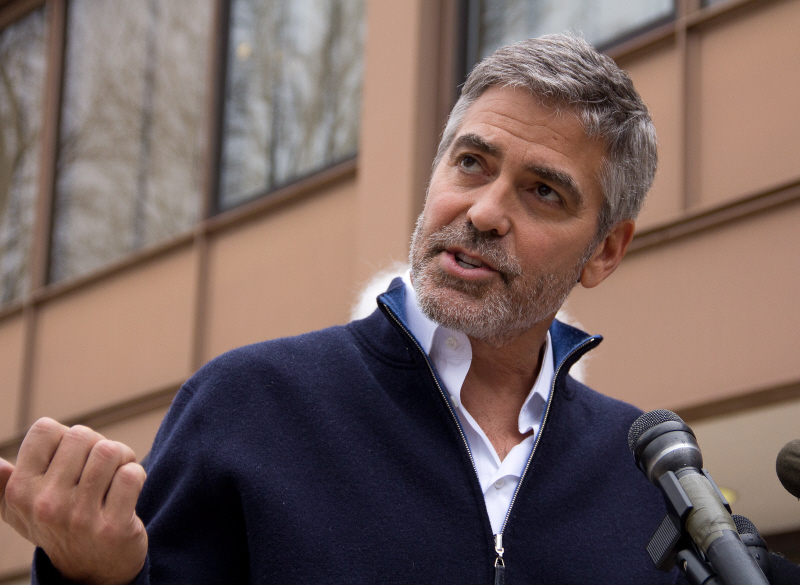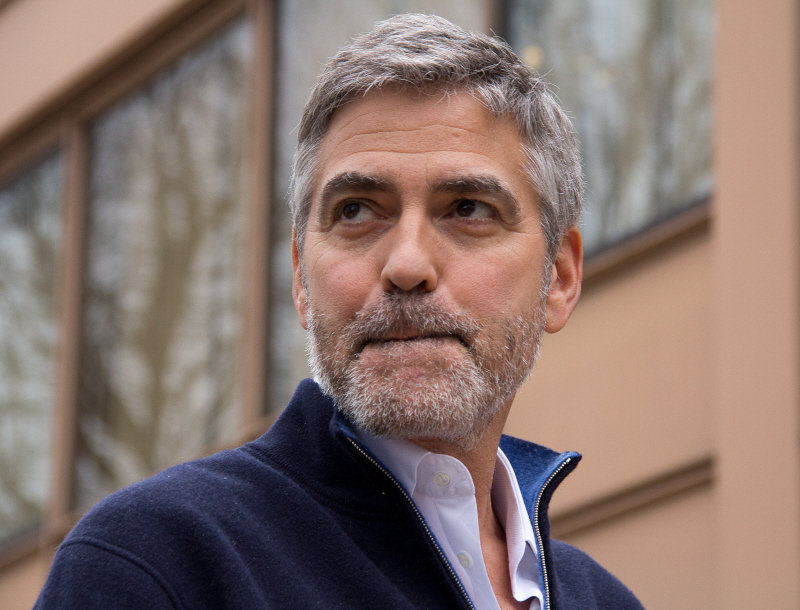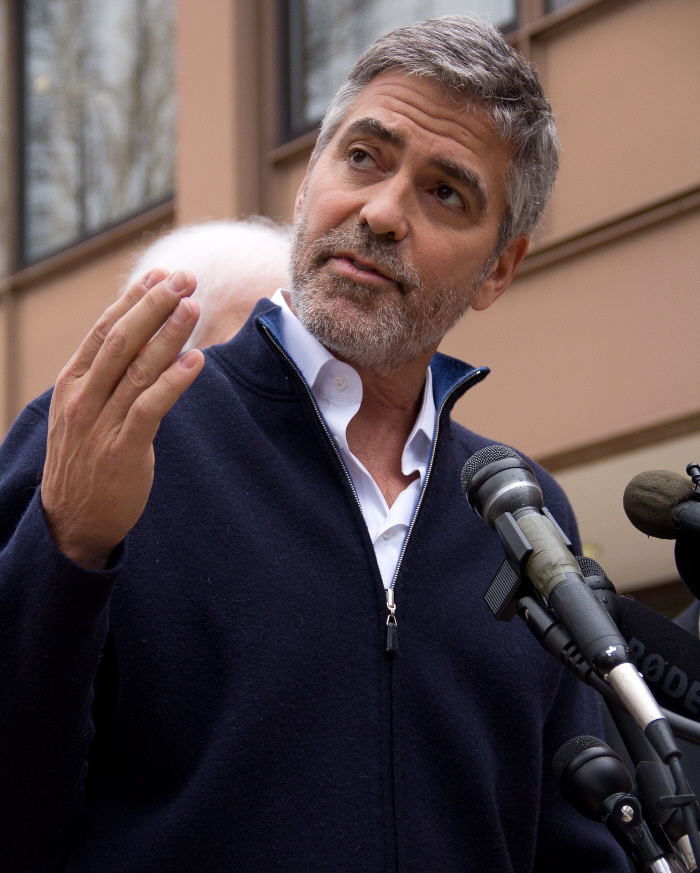 Photos courtesy of WENN.