Prince William returns home to Kate, Kate has the next several weeks "off"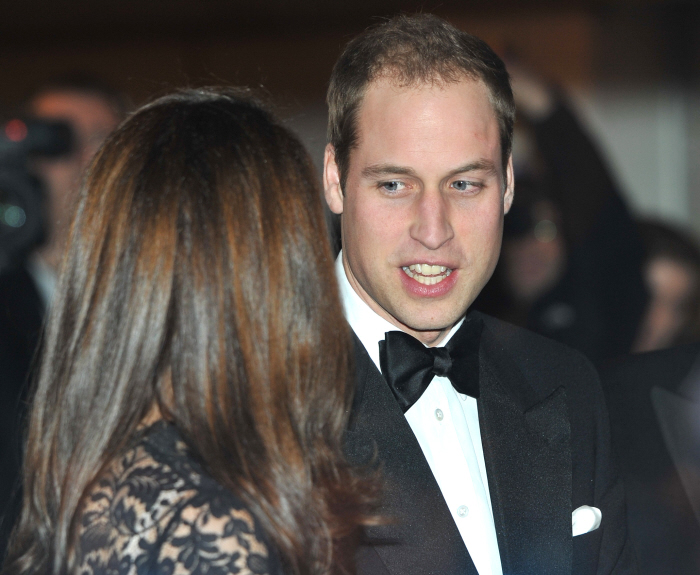 I just realized that I spend way too much time wondering what Prince William and Duchess Kate's sex life is like. But seriously, don't you want to know?!? I ask because Prince William has returned home to his duchess after his six-week training mission in the Falkland Islands. And People Magazine says that Williams gets a few days off now that he's home, and Kate's schedule (as it is, haha) has been cleared for the next few weeks. So perhaps it's time for Kate and William to get down to some serious baby-making after being apart for six weeks? Is it hot and heavy? Or is it prim and proper? Considering they spent their honeymoon hanging out with sea turtles instead of boning, I'm guessing it's prim and proper. But I would love to know for sure.
He's back! The Duke and Duchess of Cambridge have been reunited – after being apart for seven weeks – when he returned from duty in the remote south Atlantic.

Early Wednesday morning, William, 29, flew back from the Falkland Islands to Britain with the rest of his Royal Air Force Search and Rescue helicopter crew.

As is normal for servicemen's partners, Kate, 30 was not there to watch his return to an airbase in the English countryside.

The plan was for her to meet up with him at their cottage at Kensington Palace later. He will also see members of his family, such as grandmother Queen Elizabeth, and no doubt re-bond with puppy Lupo.

It is anticipated that William will have several days off, which the couple "will spend privately," a spokesman says. Kate is not expected to be undertaking any public engagements for several weeks.

William will next have to report for duty at his airbase in Anglesey, North Wales.
[From People Magazine]
It's odd to me that it's "normal" in England for servicemen's partners to NOT greet them when they arrive home. Here in America, we make a big deal about military arrivals. So William had to… what? Drive himself home? Catch a ride with someone else? Who am I kidding – his security detail drove him home. Where Kate was waiting! Wearing nothing but an apron and stilettos! Seriously, don't you wish you knew what it was like between them in private?
As for Kate and how she's "not expected to be undertaking any public engagements for several weeks." I wouldn't be at all surprised if she and William schedule another vacation, honestly. William deserves it, and I guess Kate does too. While William was away, her public schedule was grueling! She did, like, two public events a week. Time for a vacation!
Here are some photos of Kate from her Monday speech. Buttons!!!!!! While I like her in blue, this dress isn't all that.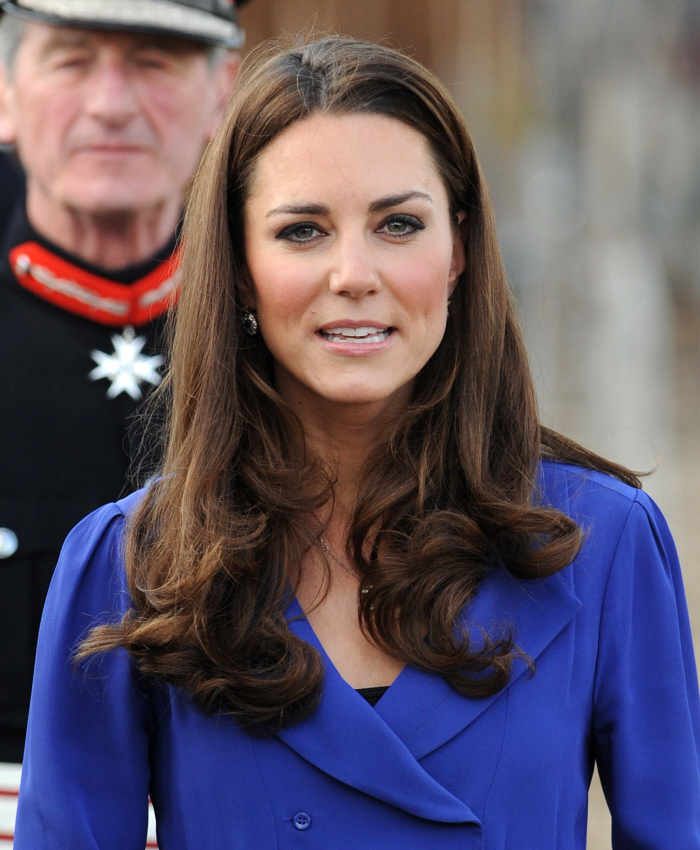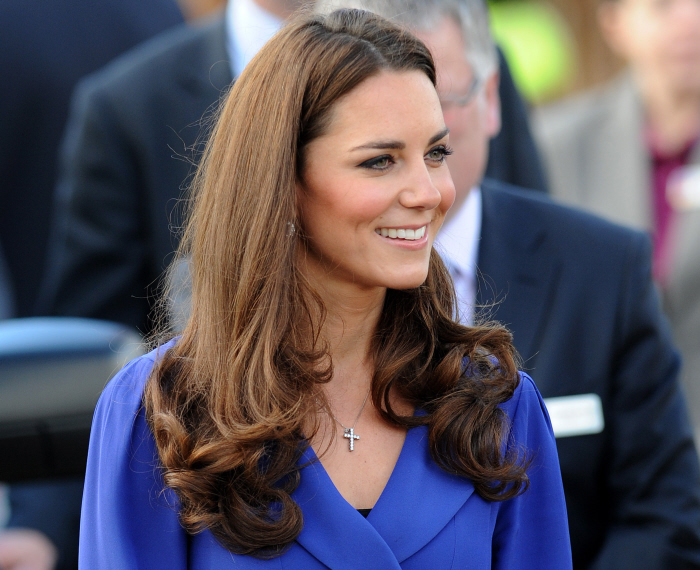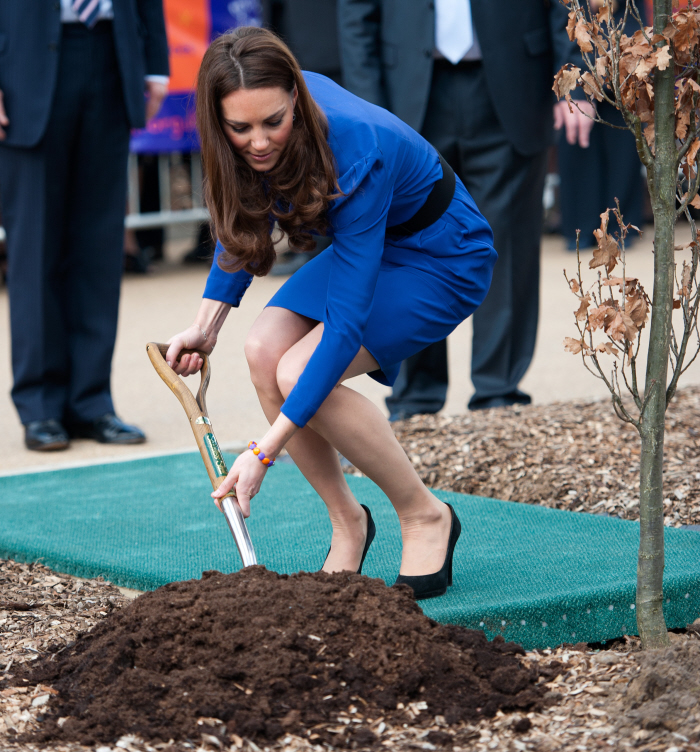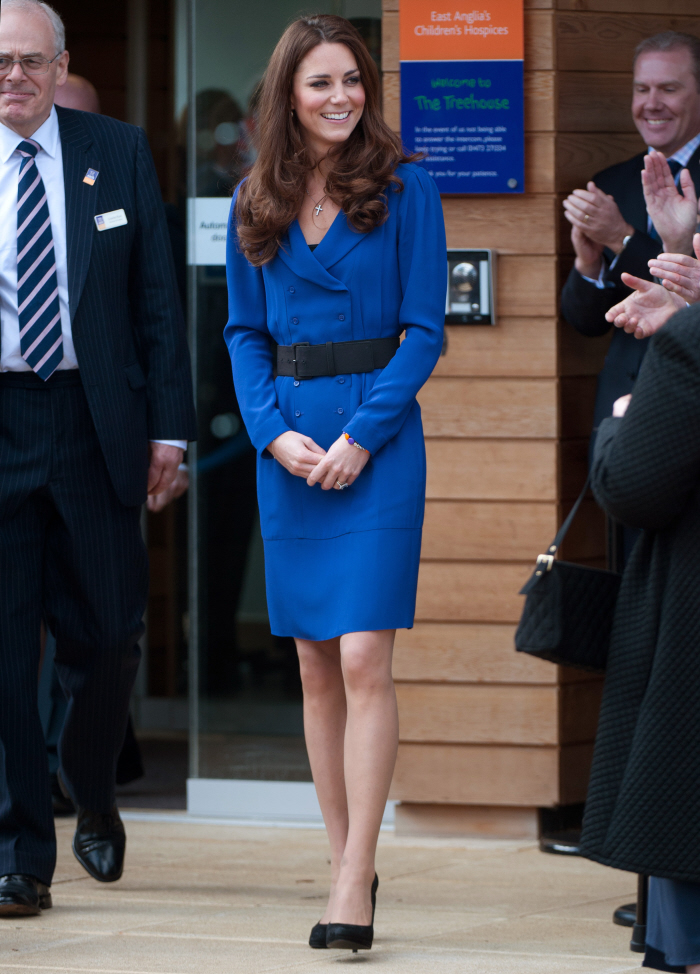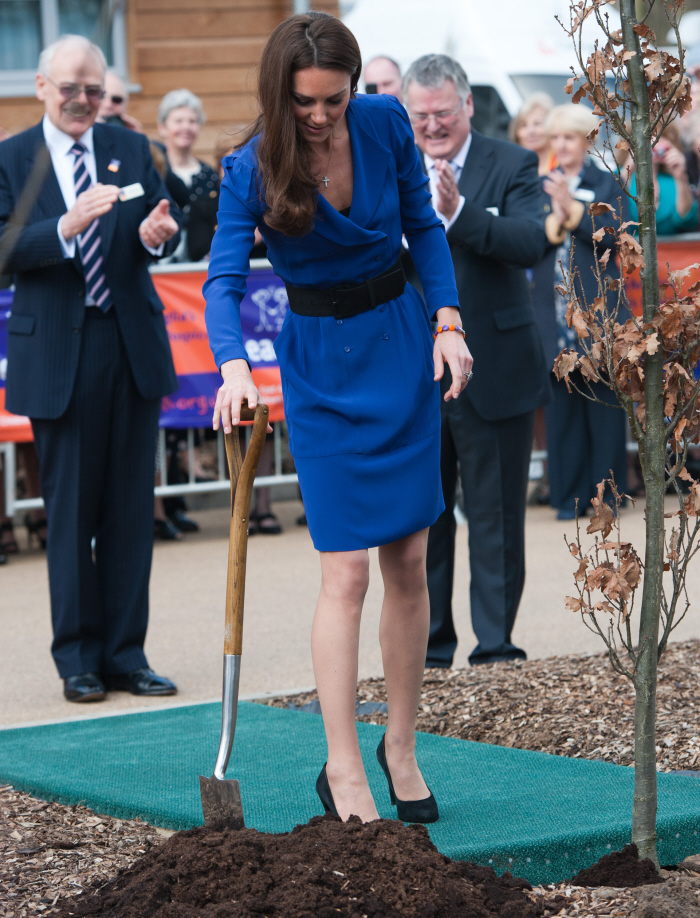 Photos courtesy of WENN.

Written by Kaiser

Posted in Kate Middleton, Prince William

- Zach Galifianakis is awesome [Buzzfeed]
- Prince at the Billboard Music Awards [D-Listed]
- Bieber's Billboard look [Go Fug Yourself]
- Married to Medicine recap [Reality Tea]
- Celebrity first marriages [Pajiba]
- The last Mad Men baffled a lot of people [Lainey]
- Karolina Kurkova's crazy hot dress [Moe Jackson]
- Jennifer Garner on set [Popsugar]
- Kitten vs. Lizard [CDAN]
- Doetzen Kroes' great butt [Celebslam]
- Shameless star Jeremy Allen White [OMG Blog]
- RIP Ray Manzarek [Bossip]
70 Responses to "Prince William returns home to Kate, Kate has the next several weeks "off""