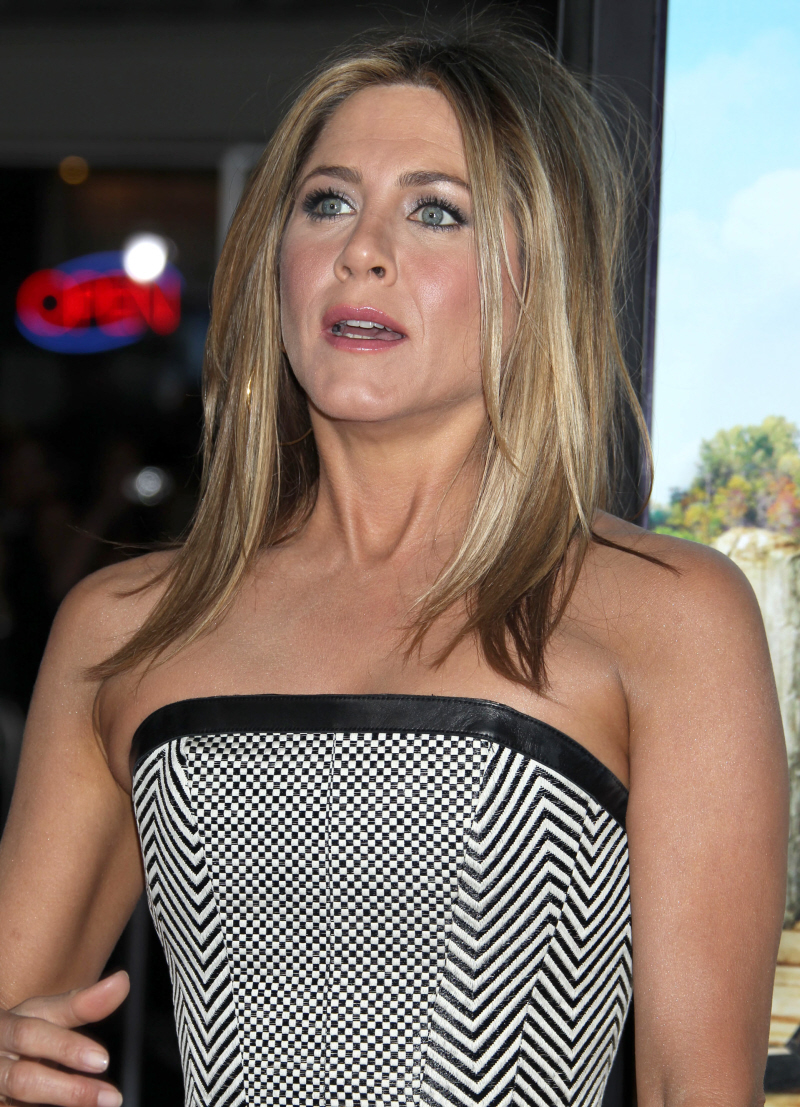 The last time we discussed JustJen (Jennifer Aniston and Justin Theroux), it was last week's tabloid onslaught – all of the tabs seemed to claim that Justin and Jennifer were having some relationship problems, but everyone had a different idea about what the root of the problem was. Perhaps it was Justin's cozy "bidness" meeting with two women? Perhaps it was his ongoing friendship with his ex, Heidi Bivens? Perhaps it was Jennifer ignoring Justin's clean, modern style sensibilities as she began to transform their new Bel Air mansion into a 1970s shag-pad? Us Weekly has some evidence to back up that last one. Apparently, Aniston is sparing no expense for the refurbishment of their gigantic Bel Air mansion. And it really does seem like she's picking everything out:
Jennifer Aniston's future sure looks bright! A source tells Hot Stuff that during a March 5 visit to NYC, "Jen picked out $20,000 worth of lights" at B4 It Was Cool, a high-end vintage lighting store, for her new 8,5000-square-foot, $21 million mansion in Bel Air.

And just 10 days later in West Hollywood, she and beau Justin Theroux browsed specialty furniture at the exclusive Melrose Project. While the actress, 43, decides on décor, construction is under way on the house.

"It needs several months of work, both interior and exterior," says a source. Yet the move can't come soon enough for the star and Theroux, who have already outgrown their tiny Hollywood Hills rental.

"They're anxious to get out," says the insider. "Their puppy needs more space, and Jen has been worried that the dog's been messing up the place!"
[From Us Weekly, print edition]
On one side, I feel like whoever is paying for the house and the furnishings (Aniston) gets to decide on the style. On the other side, I don't really like Aniston's interior design sensibilities, and I would like to see her make a concerted effort to blend her darker, more "comfortable," 1970s-influenced style with Justin's cleaner, modern style. It doesn't have to be all of nothing, you know. Also: ten bucks says that those lighting fixtures were from the 1970s.
In other JustJen news, In Touch Weekly (via Jezebel) claims this week that Aniston is "so desperate" to be a mom that she's "mothering" Justin by "controlling his social life, fixing his hair, directing his career, and dictating his style." Basically, we're supposed to just blame Aniston for The Shane Warne-ing of Justin Theroux.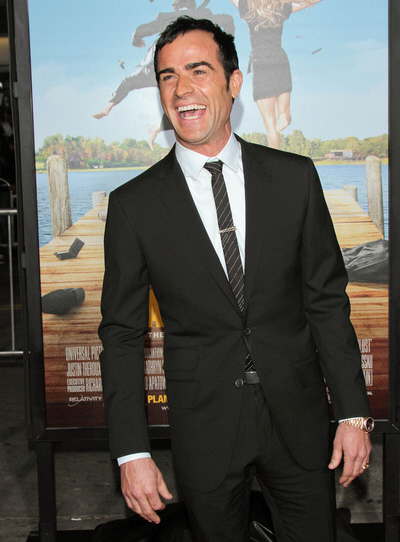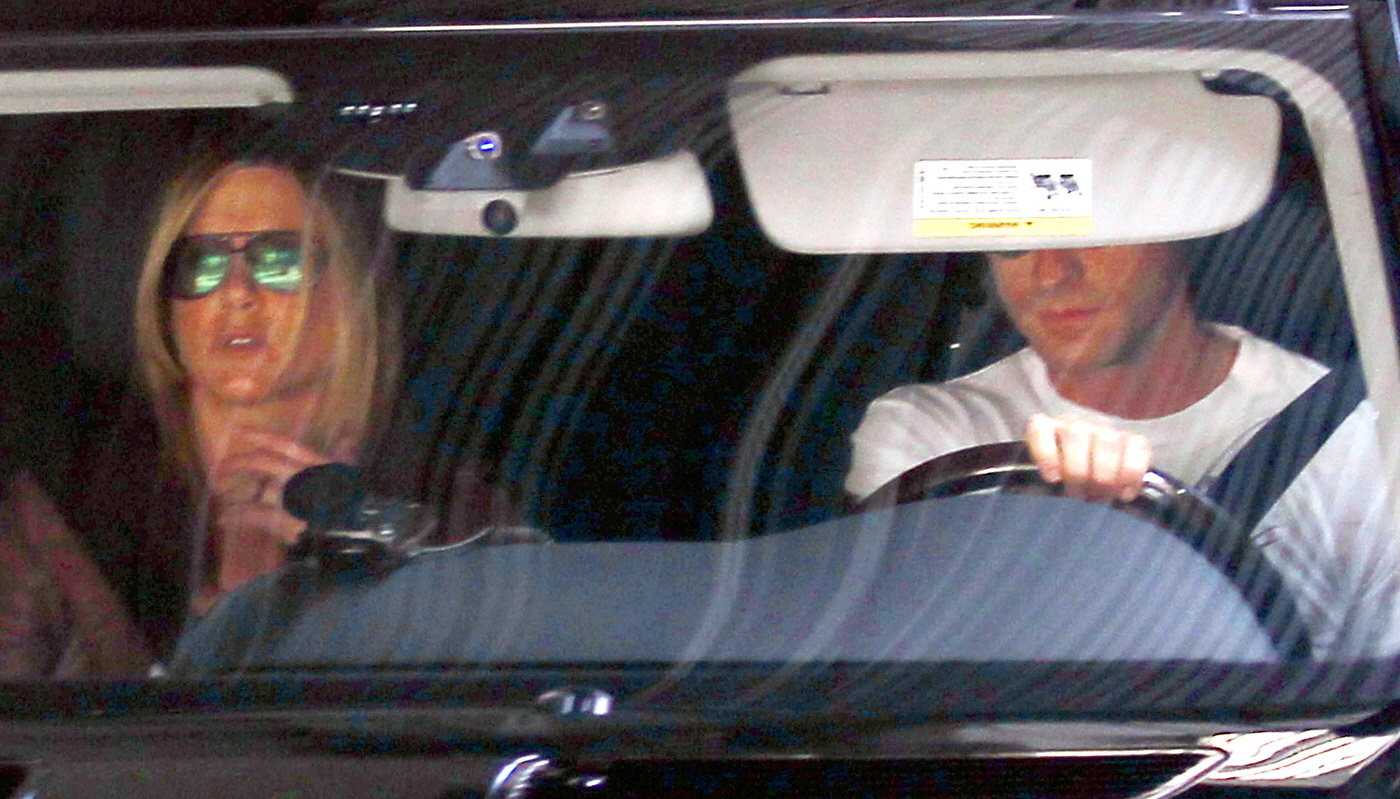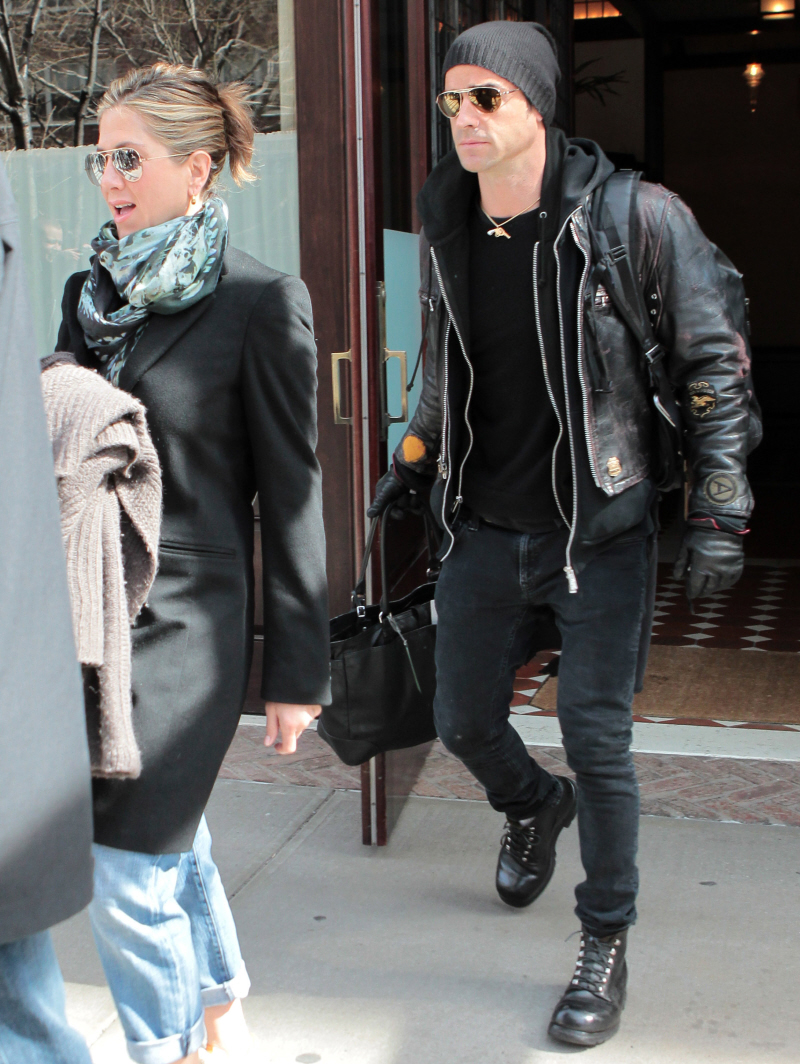 Photos courtesy of Fame/Flynet, PR Photos, Pacific Coast News.