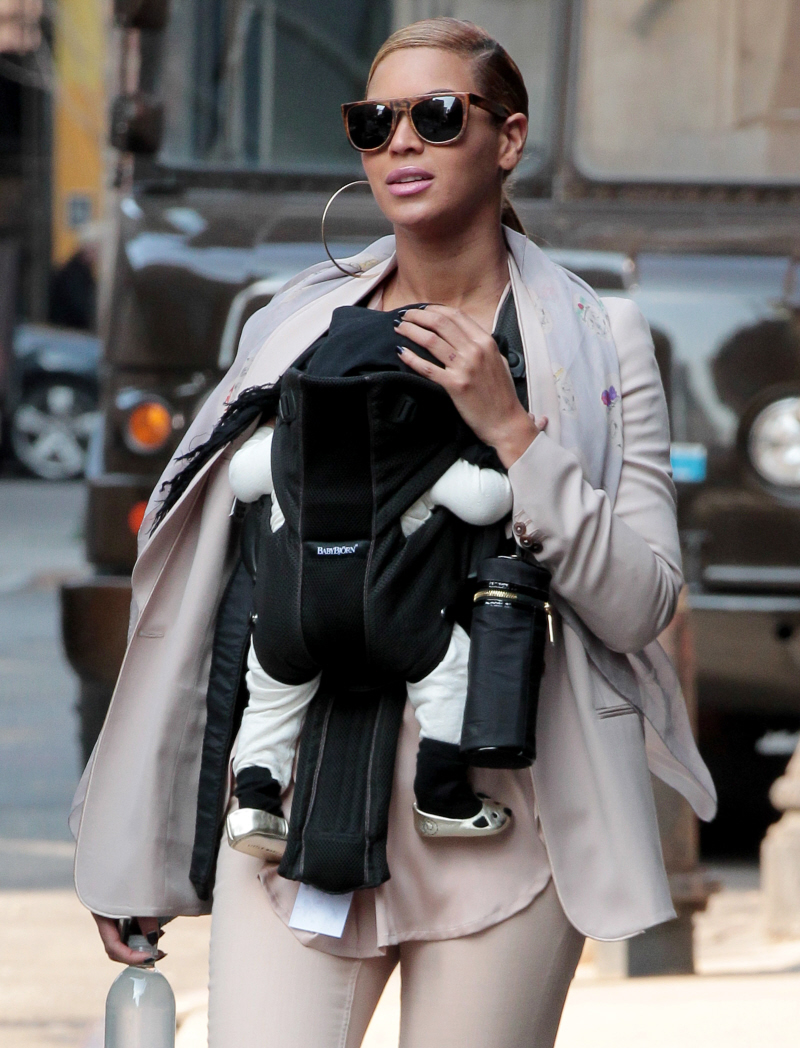 In the above photo, you can see Beyonce (and her one giant earring) taking little Blue Ivy for a walk in NYC last week. I noted at the time that I loved that both Beyonce and Blue were wearing flats, and that Blue's little gold flats were particularly adorable. What I didn't know at the time was that those gold shoes were by Marc Jacobs, and they probably cost more than my annual health insurance. And according to In Touch, Beyonce has asked designers to create even more itsy-bitsy baby shoes for Blue. Blue is going to have Louboutins!
At just two months old, Blue Ivy Carter is already the most stylish baby in town! While hanging with mom Beyonce on March 13, the trendy tyke showed off some Marc Jacobs flats – and an insider tells In Touch that more designer shoes are coming her way!

The source says Beyonce asked designer Christian Louboutin to make some baby Loubies!

"It's nothing but the best for Beyonce and Jay-Z's little girl!"
[From In Touch Weekly, print edition]
Here's the thing: I don't doubt this at all. Just like I didn't doubt the stories about all of the jewelry that Blue is already accumulating. I really do believe that Beyonce and Jay-Z live like that, that they don't even blink an eye at dropping thousands of dollars on a sapphire-encrusted bottle. And you know what? It's their money. I think it's tacky and wasteful to spend that kind of cash on something that a baby will outgrow in a few months, but it's their choice, their call. Here's what I really think has happened though: I think it's mostly about loss of perspective. Like, Beyonce has spent so many years in the lap of luxury, she simply doesn't know that she could buy some cute, reasonably-priced baby stuff at Baby Gap. It wouldn't even occur to her, because she's had Christian Louboutin on speed-dial for so many years.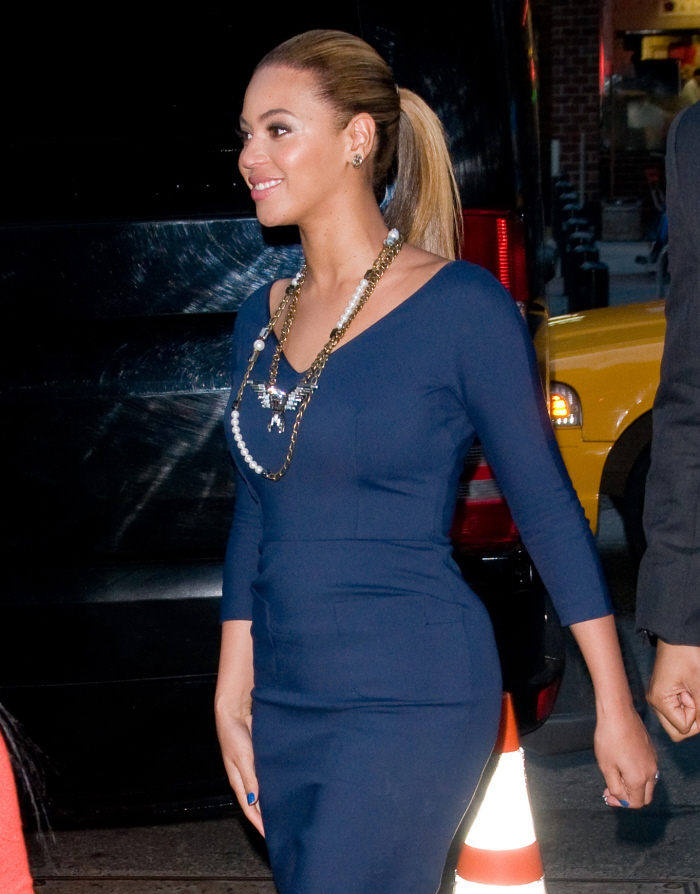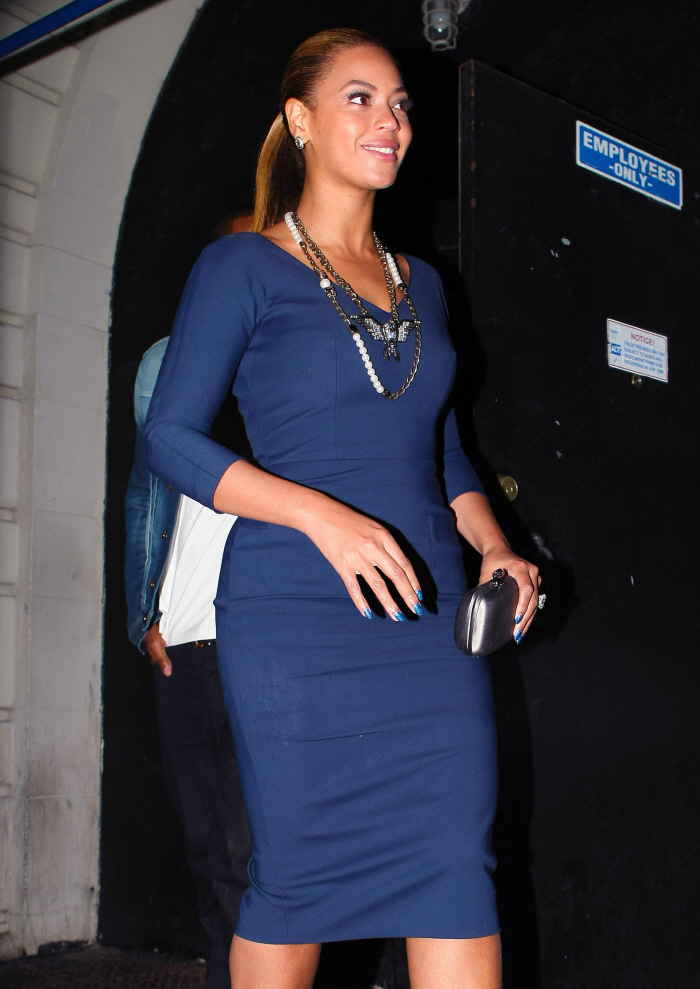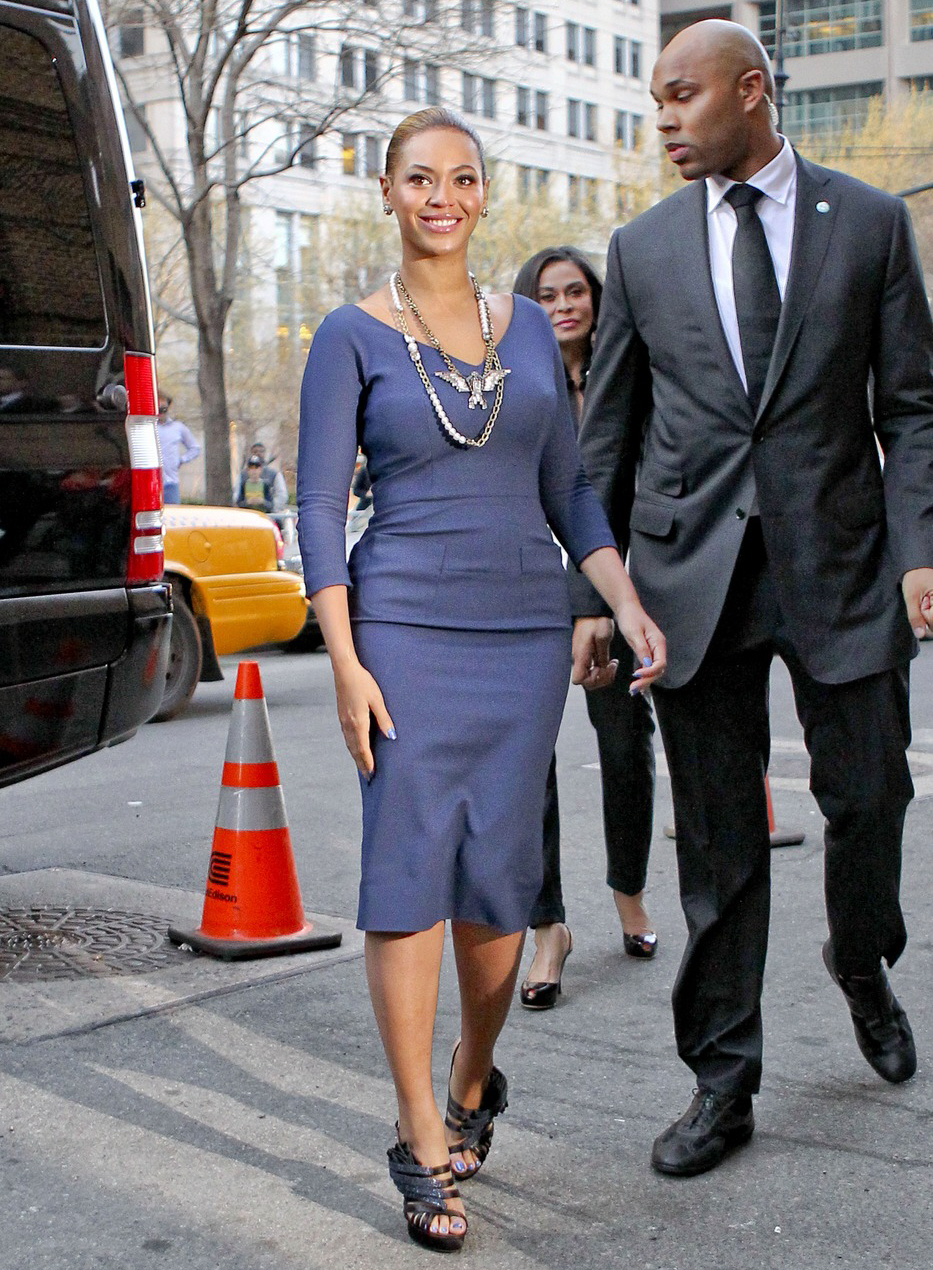 Photos courtesy of Fame/Flynet, WENN and Pacific Coast News.