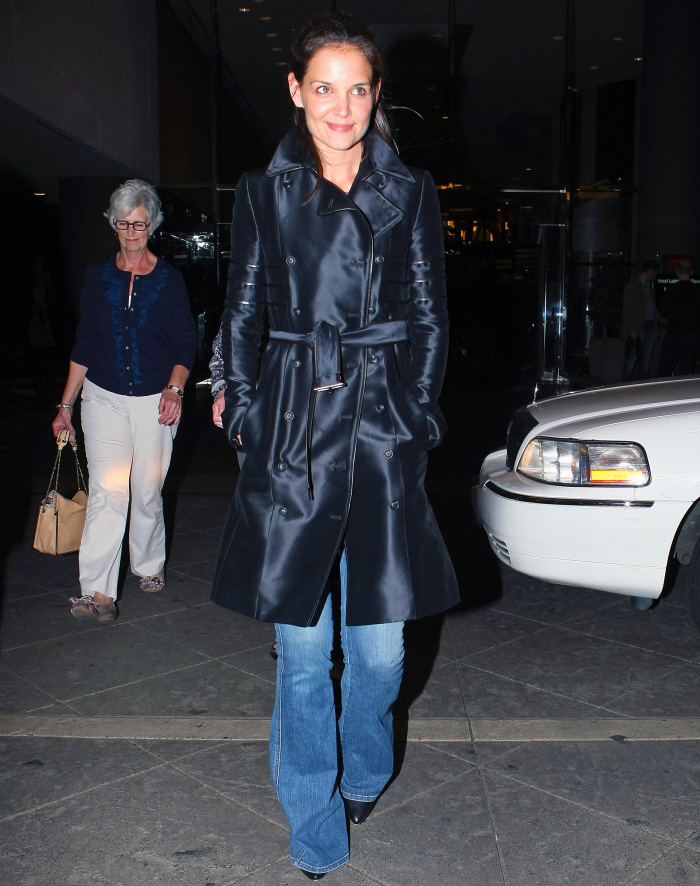 Since everyone has been loving Katie Holmes's multiple photo ops in New York City this week, here are some more photos. Earlier, we saw photos of Katie bringing a pajama-clad Suri Cruise out to dinner at a nice restaurant, and yesterday we saw Katie attempting the fedora as she looked especially zonked-out. She looks much more alert in these photos for whatever reason. Maybe she got some sleep. Or maybe she was just having a nice night out with her mom, and without Suri. I guess Suri got to stay at home with a nanny? Probably. Katie and her mom went to see a Broadway show – Evita, with Ricky Martin. You can see more photos of Katie here.
Once again, I like Katie's outfit. As I've said, I always wonder where Katie goes when we don't see her for months at a time, but I'm starting to think that she's allowed to do a lot of online shopping, right? Because she never wears the same thing twice. And her style eye… well, it's developing. I'm not crazy for the blouse (it's okay), but I like the jeans a lot and a LOVE the shiny black coat. I would wear the hell out of that coat.
And in case you think that Katie has spent her entire trip to New York immersing Suri in adult things (dinners out, etc), People Mag had a nice story about Katie and Suri painting their own ceramics. According to People's source, Katie was doting on Suri and they had a nice mother-daughter energy.
Last thing: do you think Katie bones any of her bodyguards? One of them looks like Jeremy Renner with a shaved head. I would hit it.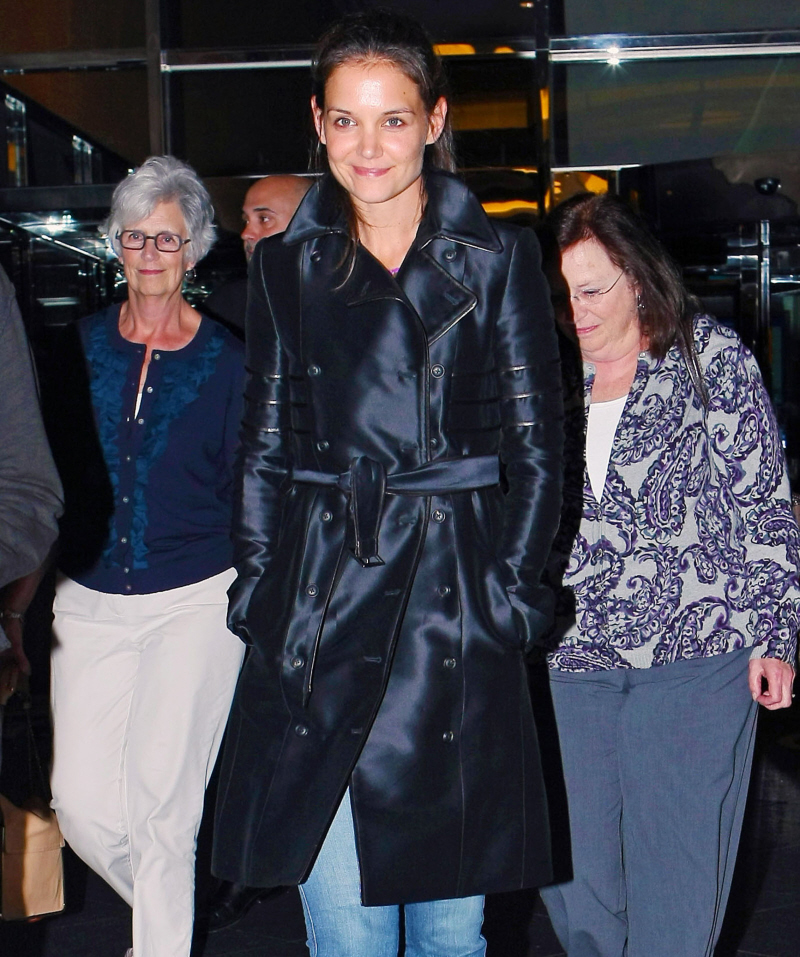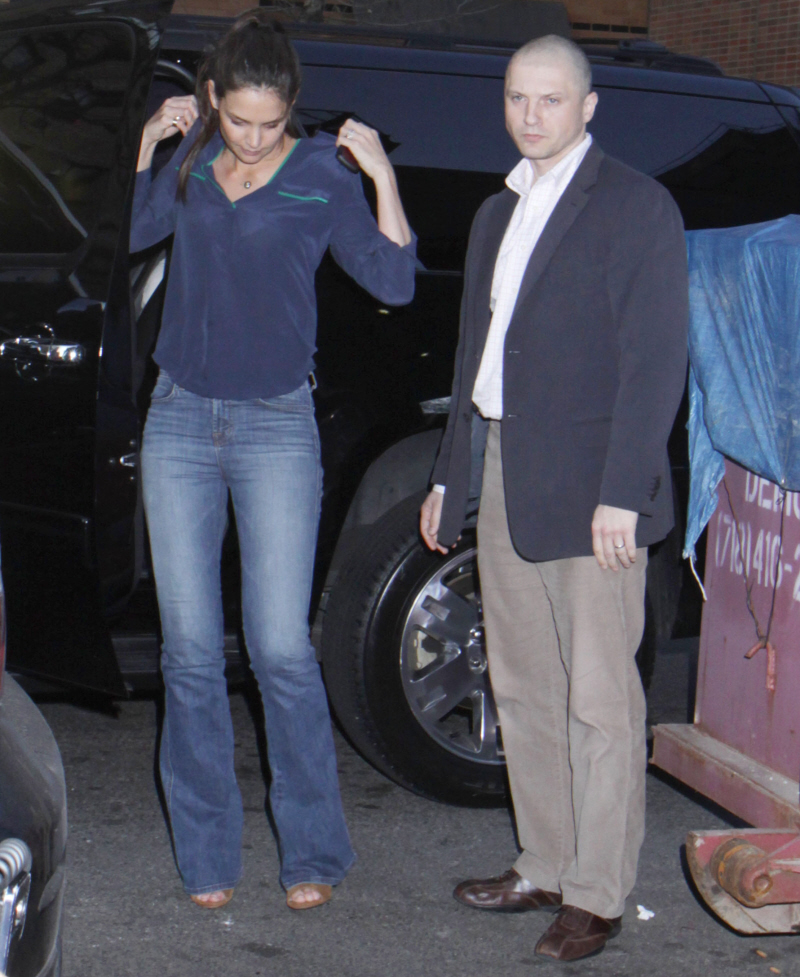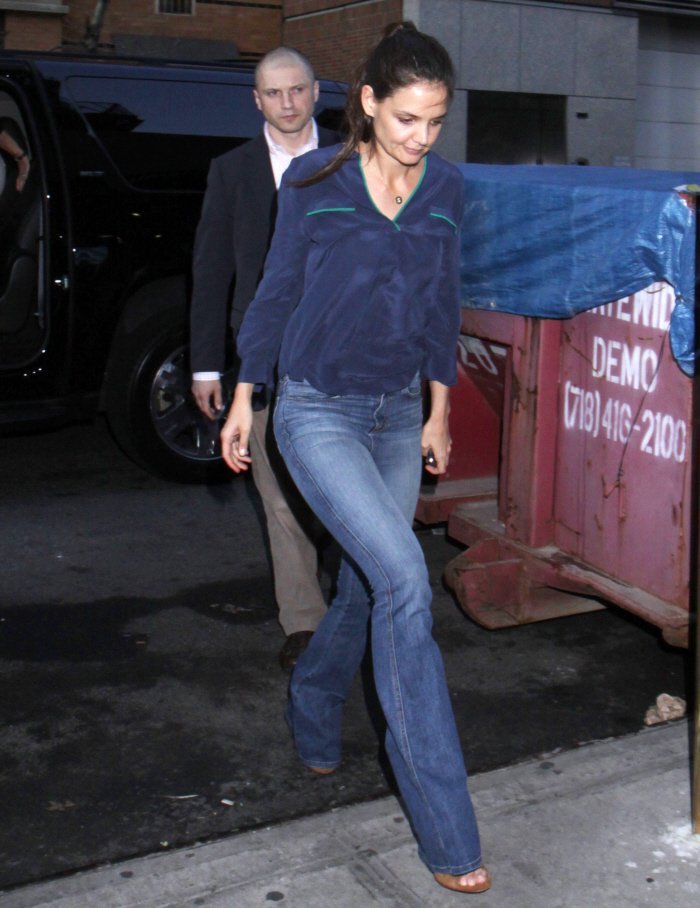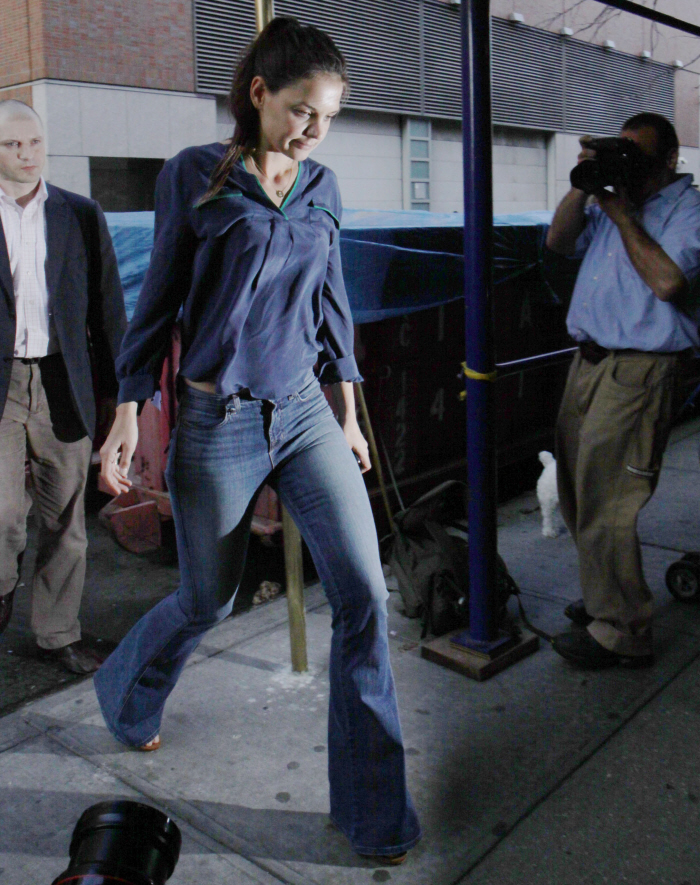 Photos courtesy of Fame/Flynet.